If you're looking for a cashback app, here's the good news: there are dozens of them available.
The bad news?
Only a handful of them are worth your time.
If you want to get the most bang for your buck (or most cashback), these are the seven apps you need to have.
Best Cashback Apps in 2021
1. Swagbucks
2. Ibotta
3. Rakuten
4. Honey
5. Checkout51
6. TopCashback
7. Shopkick
1. Swagbucks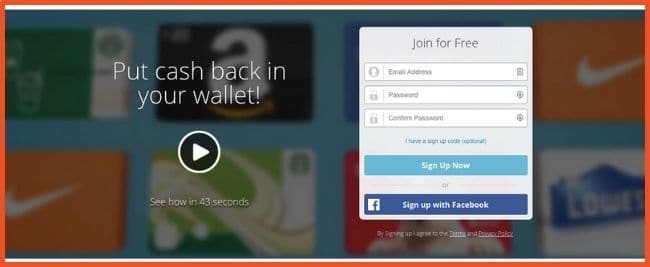 Swagbucks has been around for over a decade. And as of 2021, they've handed out over $514 million worth of rewards to their users.
Swagbucks first became popular with its "paid to search" feature but now offers many more ways to earn, including cashback.
When you log onto Swagbucks, you can click the "shop" tab to view all the available offers. You'll then see a few different options:
For popular stores, you can earn a cashback percentage.

You can save in-store by linking a card and selecting offers you want to redeem. 

Swagbucks also offers a flat amount of cashback for specific purchases. (Like getting $15 for signing up for Amazon Prime.)
You can redeem the cashback you've earned by cashing in for gift cards. Swagbucks offers gift cards to popular retailers such as Amazon and Walmart. They also offer Visa gift cards, Paypal cash, and Apple gift cards.
2. Ibotta
Ibotta is an app that allows users to earn money on everyday purchases. It's the most popular cashback app for things like grocery shopping or daily errand running.
Here's how Ibotta works: Download the app, register, view available offers, go shopping and then redeem your offers.
You can redeem Ibotta offers by uploading your receipts or linking store loyalty cards.
Ibotta allows you to redeem your cashback through Paypal, direct deposit, or gift cards.
3. Rakuten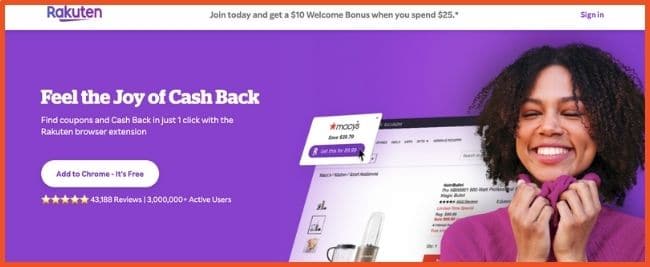 Rakuten (formerly Ebates) is a cashback app and browser extension.
When you have the browser extension installed, Rakuten will automatically track your shopping and reward you with cashback. 
When you're using the app, you'll need to open your app and then click the applicable store. Rakuten will then redirect you to the store's website, and you'll shop as usual.
A cool thing about Rakuten is that they offer a $10 sign-on bonus to new members. To qualify, all you have to do is sign up and spend $25 within the first 90 days.
Besides cashback, you can also earn money through referrals and save money with featured coupons and coupon codes.
There are two payment options for redeeming your cashback. You can get paid via check or Paypal.
4. Honey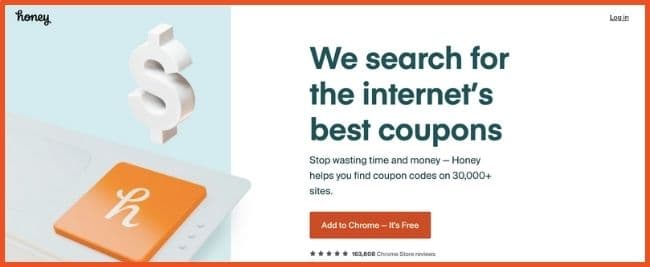 Do you forget to search for coupon codes before you checkout?
If your answer is "yes," you need Honey.
Honey is a browser extension and app that automatically searches for coupon codes and automatically enters them for you.
You can redeem the "Honey Gold" money you earn through gift cards.
5. Checkout51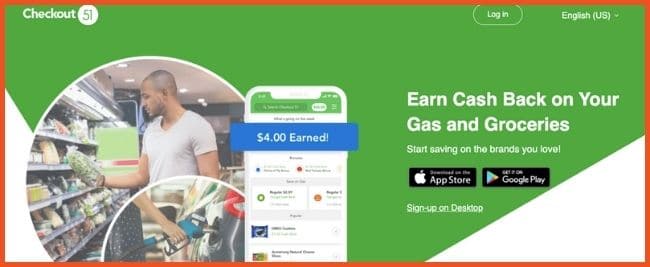 Checkout51 is similar to Ibotta in that it gives you a way to earn cashback on everyday purchases.
Only Checkout51 doesn't just let you earn on groceries, but also gas!
Here's how it works:
Download the Checkout51 app to your phone

Select the offers you like for the week

Do your regular shopping.

Upload a receipt showing which offers your purchased.

Once approved, they will credit your account.
You can cash out your account once it reaches a $20 balance. Once you cash out, you'll receive a check in the mail.
6. TopCashback
Most cashback sites make money through affiliate commissions. They earn a percentage of sales by sending customers to specific stores and then pass on a portion of their commission to users in the form of cashback.
TopCashback doesn't do this. 
They pass 100% of the commission to their users.
Because of this, you'll see some of the highest cashback amounts on this site.
They have a browser extension and a mobile app. You can shop through the app to earn cashback. You can redeem your earnings for Paypal cash, deposit to your bank account, or redeem as a gift card.
7. Shopkick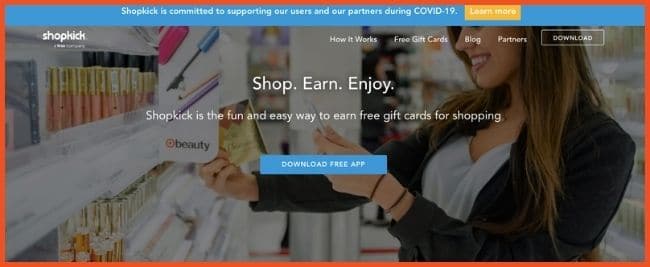 Shopkick is an app that rewards you with "kicks" for online shopping and in-store shopping. 
There are several different ways you can earn "kicks" (their term for points.) First, you'll need to download the app.  After that, you can earn points for the following:
Walking into a store.

Scanning barcodes of specific items.

Upload a receipt after purchasing a specific offer.

Making purchases through linked cards.

Online shopping.

Watching videos.
You can redeem your points for gift cards. 
Mix and Match These Money Making Apps
These seven apps can help you earn cashback on your online shopping, groceries, and gas. And fortunately, you don't have to pick only one.
Mix and match these apps based on where you do the most shopping, and you'll get the most bang for your buck.
Learn affiliate marketing secrets. Click here to get started