ADVANCED AFFILIATE MARKETING TRAINING

How To Go From 0 To 6 Figures With Affiliate Marketing in 2 Years or Less.

Miodrag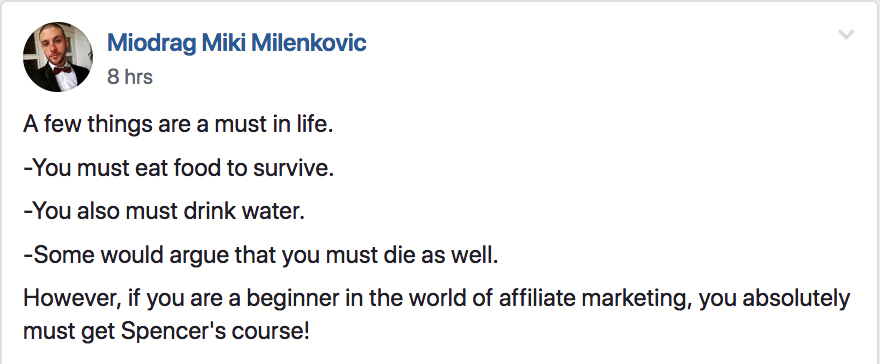 Jet Saini

Corey Gulick


Jessica King


Tucker

Spencer Mecham is BY FAR the BEST affiliate marketing guy around. Period. Stop waiting around. Go buy his stuff. Behold, The Clickfunnels flag.

Fabi Isele

The moment you check your ClickFunnels account! Thank you very much Spencer! Would have never been possible without your training!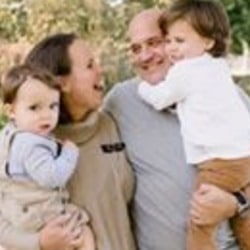 Judd Albring

Thanks, Spencer Mecham for a great course and group! First 4 figure month. I've only been at this very part-time. I need to kick it up a notch.

Jacob Caris

Not at the level of Mr automation nation himself, Spencer Mecham but this has been a good week for me. Anyone that hasn't invested in Spencers course and is trying to promote ClickFunnels, I highly recommend it - learn from the best!

Catlin Bettridge

[embedyt] https://www.youtube.com/watch?v=rVZRbaA-uoE&width=300&height=169&iv_load_policy=3&centervid=1&fs=0&controls=0[/embedyt]
Ethan

[embedyt] https://www.youtube.com/watch?v=itJq0u_hFN8&width=300&height=169&centervid=1&controls=0[/embedyt]

Jacob Caris

[embedyt] https://www.youtube.com/watch?v=3lQxalyWHpo&width=300&height=169&centervid=1&controls=0[/embedyt]

Prakash Prajapati

[embedyt] https://www.youtube.com/watch?v=J5I7RtZ_XTU&width=300&height=169&iv_load_policy=3&centervid=1&fs=0&controls=0[/embedyt]