Today I run a 7-figure online business.
I funded the entire thing in the beginning using some of these side hustle ideas you see below.
Literally some of the ones I did made me less than $5 an hour.
But I saved up. I used the money to make more money. And I can truly say I would have nothing today if not for these side hustles.
So I wouldn't do these forever. But they do work. Some of them to the tune of thousands of dollars a month.
Clinical Trials
Easiest side hustle I've ever done.
When I turned 18, I found out I needed to get my wisdom teeth out, and because we didn't have insurance it was going to cost $1,000.
After doing some research, I found a local company that was doing a clinical trial on a new pain medication.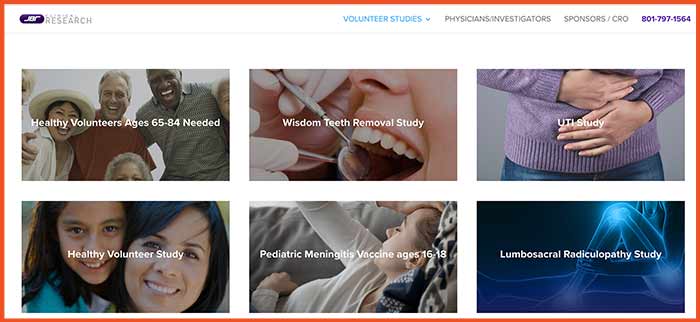 I signed up with them and got the following:
Wisdom teeth out for free
$700
Two days of just laying in bed watching TV.
Best. Side Hustle. Ever.
You can look for clinical trials in your area by typing "clinical trials near me" into Google.
Arbitrage Services
Best side hustle if you have no skills.
This is definitely one of the best side hustle ideas because it made me literally thousands of dollars in my first year.
It made me literally thousands of dollars in my first year.
Essentially what you are going to do is arbitrage using a bunch of freelancer websites like Fiverr.com, Freelancer.com, or PeoplePerHour.com.
If you don't know what arbitrage is, it's where you buy something for a low price and sell for a higher price.
For example, someone on Fiverr is selling the service "3 YouTube Thumbnails for $5".
Someone else on Freelancer is selling the service "1 YouTube thumbnail for $10".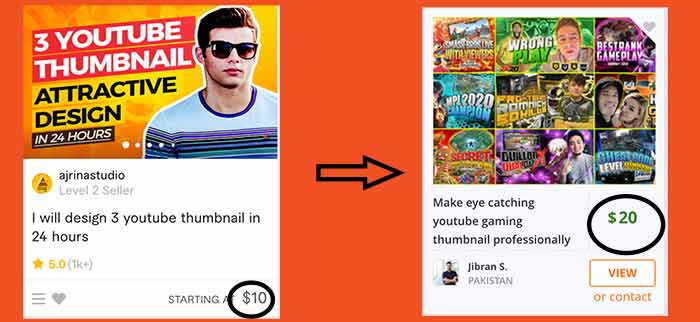 For this side hustle, you just make a profile similar to the second person, selling something for 2,3, or 4 times the amount on Fiverr.
Then when someone buys it from you, you hire the person on Fiverr to do the task, pay them, and pocket the difference.
Sell on Facebook Marketplace
Best side hustle for people with no money to start.
Most people don't realize that the Facebook marketplace has a free section. This is a section where people that are in a hurry to get rid of something just give it away.
All you need to do is keep an eye on the free section, then go get anything that seems to have value.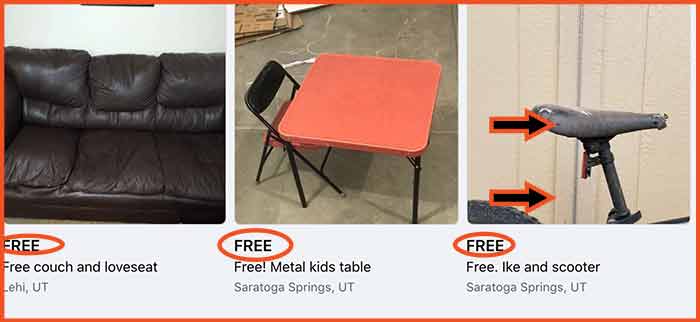 When my wife and I were moving a few years ago we filled our truck and realized we couldn't fit our bed. This realization came an hour before we needed to pull out.
So we gave it away.
I'm sure the hustler that came and picked it up sold it for at least $100 just a day or two later.
Take our side hustle quiz to find the best side hustle for you and enter to win a free $2500 training:
Surveys
Best side hustle to do while watching Netflix.
I'm actually in the middle of testing this idea myself. Everyone makes this seem so easy, and I think most of us know it can't be that easy.
From what I've seen so far, it actually does work; it's just inconsistent.
Meaning yes, you can do a survey and make $20-$30.
But you can't immediately do another one. You need to wait till someone has a survey they want you to take.
So it's good for the occasional side hustle, just inconsistent.
Swagbucks and SurveyJunkie are some good ones.
Grubhub/Uber
Best side hustle for people that like driving.
If you didn't know already, Grubhub delivers food to people, and Uber delivers people to places.
The difference is that you don't actually have to be an employee; you can just do it on the side (hence the side hustle).
All you do is login to an app, let it know you are available, and it will connect you to people in your area looking for a ride or some food. Easy peasy.
Write a Children's Book
Best side hustle for creative people.
Have you ever had a great idea for a kid's book but just didn't know how to go about it?
It's actually easier than you think:
All you need to do is write the book yourself.
Then you can go to Fiverr and hire an illustrator for $100 to do all the illustrating.
Next there are sites like Amazon Kindle that will publish, and sometimes even promote your book for you.
If the book takes off, you can make passive income for years, making it one of the best side hustle ideas.
Freelancer
Best side hustle for people with skills.
If you are good at any of these:
Graphic design
Video editing
Writing
Social media
Google sheets
Web design
Coding
Then you can hire yourself out as a freelancer. It's a nice side hustle because if you get good reviews you will start to get consistent work.
I wrote blog articles for nearly 6 months on a site like this and was making almost $5oo/month on the side doing it.
The best sites to sell your services are Fiverr.com, Freelancer.com, and PeoplePerHour.com.
Sell Breast Milk
Best side hustle for new moms
Okay I fully admit I haven't done this one.
But I like the idea of it because you are genuinely helping a lot of people with this one.
Some moms cannot produce breast milk for various reasons.
If you recently had a baby, you can just pump a little extra and sell it on sites like OnlyTheBreast for good money.
Stand in Line
Best side hustle for just standing there.
This sounds like a joke, but it's totally real.
Some people have lots of money and little time. Paying someone for standing in line is worth it to them.
The best site to sign up for this is Task Rabbit. It's important to note that you probably won't have consistent income with this side hustle.
YouTube Creator
Best side hustle to make "money in your sleep."
I can't recommend this idea enough.
This is my earnings from my YouTube channel this month:
But the real beauty of it is that most of the income is coming from videos I made last year.
This means that I could stop making videos now and the income wouldn't change much.
The money is made from advertisers that put ads before and during YouTube videos.
Depending on your category, you can make up to $.10 cents for a single view.
If I had to pick the absolute best side hustle idea, this would probably be it.
TikTok Creator
Best side hustle for teenagers.
The reason I like this idea is because I tried it and it worked.
I started a TikTok account 3 months ago and built it up to 170,000 followers in that time.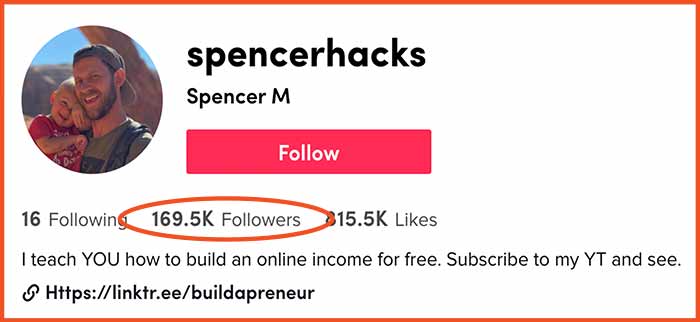 The algorithm is easy and the videos are fun (and easy) to make.
Once you build an audience, you can use affiliate marketing to make money with that audience.
Etsy Seller
Best for people that are crafty.
I love Etsy and I shop there all the time. It's basically an online shop for homemade stuff.
Instead of buying a generic product of garbage from China, you can pay a little more on Etsy for something custom and often help a real person in the process.
My wife sells custom pet portraits on Etsy and can pull in $500 a month just for a painting or two, which she loves doing anyway.
Affiliate Marketer
Best side hustle to quit your 9-5.
Why do I say it's the best side hustle idea for quitting your job? Because affiliate marketing is how I quit my job.
Affiliate marketing is just referring people to products and then getting paid by the company who sells those products.
If you do it right, you can use recurring affiliate programs and build a passive income as well.
All you do for this side hustle is:
Pick a traffic source like Facebook, Instagram, or TikTok
Pick a niche or category
Post content and build an audience
Refer them to your favorite products with a special affiliate link
Obviously it's harder than it sounds, but it can be extremely lucrative with some affiliates bringing in hundreds of thousands of dollars a month.
Not bad for a side hustle.
Want to learn more? Register for my free affiliate marketing training here.
Virtual Assistant
Best side hustle for organized people.
I have never been a virtual assistant, but I have hired many, and I hear that it's one of the best side hustle ideas.
Essentially you are a secretary, but virtually, so you don't come into an office.
You perform all kinds of tasks, but typically you help organize calendars, set appointments, send emails, etc.
If you are organized, you will do well with this side hustle and your bosses will love you.
Most VA jobs allow you to choose your own hours so you can do this in the evenings after kids are asleep.
Local Business Advocate
Best side hustle for the true hustlers.
Did you know most local businesses are completely clueless about marketing.
Seriously – even something like setting up their business on Google maps can make them give up.
So all you need to do is pick one thing (Google My Business, for example).
Then you can just search online and find businesses that haven't set it up yet, offer to set it up, and make some money on the side.
I know people doing 5 figures a month with this side hustle.
Some of them will charge $500 just to set up a Google My Business page, and local businesses still buy it.
Advertise on Your Car
Best side hustle for people that want to do literally nothing for the money.
So you want a side hustle that requires literally zero work, zero skills and zero time?
Look no further than Carvertise. This company pays you to put advertisements on your car for major brands.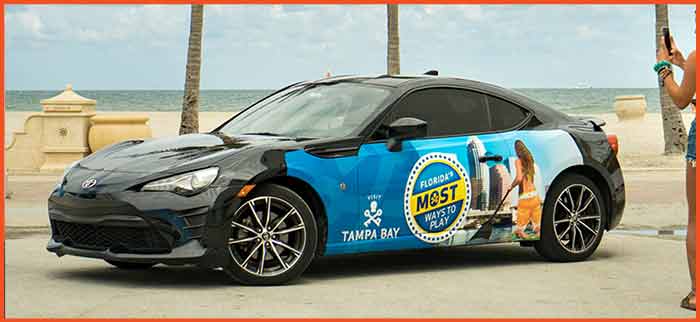 All you do is drive around like you normally would and make money on the side for doing so.
Retail Arbitrage
Best side hustle for shoppers.
Love shopping? This side hustle idea is perfect for you because you can basically get paid to shop.
This is the gist of it.
You go shopping at discount stores like Ross.
You look for high-end items that are priced extremely low (surprisingly happens a lot).
Buy the items, then sell them on Ebay.
Ebay can literally tell you the price people are selling the item before you even buy it so you can guarantee not to lose money.
Start a Blog
Best side hustle for writers.
Kind of trippy because you are on a blog now, and this is my side hustle.
I make money by writing articles like this one.
When people visit (like you) I have ads on the page and I do affiliate marketing.
It's a great model because I can help people with their problems for free and get paid by Google and other advertising companies instead of directly from my readers.
Listen To Music
Who would have thought you could just listen to music in 2021 and get paid.
But it's a real thing and thousands of people are doing it.
This is a side hustle. Don't expect to make a full-time income this way.
But if you want to make a couple hundred bucks a month just listening to tunes, we have a full write-up on it here.
Ghostwriter
Best side hustle for hidden writing talent.
This was another side hustle idea I used when I was first starting.
This is where you write for people that don't write very well or don't have time to write.
You write first person as if you were them, and the they publish as if it were them.
So you won't build much of a reputation with this, but if someone starts to like your style, they keep hiring you over and over again because they like how you make them look.
It's a great idea if you like to write but don't want to do your own blog.
Food Photography
Best side hustle for photographers.
Got some skills in photography? Food photography can be a really lucrative idea.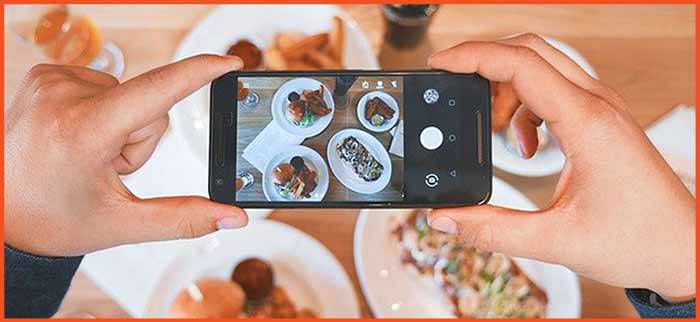 I have a close friend who makes $4,000 a month on this side hustle, just taking about 20 pictures a month.
The company sends him samples of products, he sets them up to look nice, takes a picture and sends it back.
The hard part of this is getting clients.
But guess what? Someone else wrote an entire article on that.
Reseller
Best side hustle for sales people.
I love the sport of pickleball (despite being terrible at it).
But every time I go to buy a paddle, I hit a problem.
I want to try it first.
So I find a local reseller, he lets me test out a paddle, then I buy from him.
The reseller basically spends his days playing pickleball and making connections.
What a fun side hustle.
There are people that do this in music, sports, software, and basically any niche. Just think of some products you like and see if they have a reseller program.
Donate Plasma
Best side hustle if you aren't scared of needles and like movies.
If you haven't donated plasma and you think you can handle it, you should try this idea out.
One of the easiest side hustles I've ever taken part of.
Basically you show up at a plasma center (use Google for locations) and they ask you a few questions to make sure you aren't high.
Assuming you pass, you go in and watch a movie for two hours while they take your plasma.
You get paid immediately in cash.
The literal only downside to this is the needle shoved up your arm.
Contact Tracer
Best temporary side hustle.
There are states paying up to $25 an hour for this right now.
All of that will change when the pandemic ends, but that is going on right now.
All you do is contact people who test positive and find everyone they have been in contact with.
Voila.
You can make some good money fast, but better jump on this fast.
Use this link and you will see jobs open near you.
Work Out Buddy
Best side hustle for large people with discipline.
Have a goal of losing weight? This side hustle will force you to do that and get paid when you do, making it hands down one of the best side hustle ideas.
You sign up on sites like HealthyWage and it partners you with other people. Everyone puts money in a pot and whoever sticks to their goals the best wins the money.
So it's kind of like gambling, unless you're disciplined.
Hence the title.
Unclaimed Money
Best side hustle for people with connections.
Ever wondered what happens when the government or a local company can't find the people they owe money to?
They give it to a fund, where it just sits waiting to be claimed.
Most states you can just search "unclaimed funds [state name]" and you will be taken to a database.
Throw in your name and see if you have some.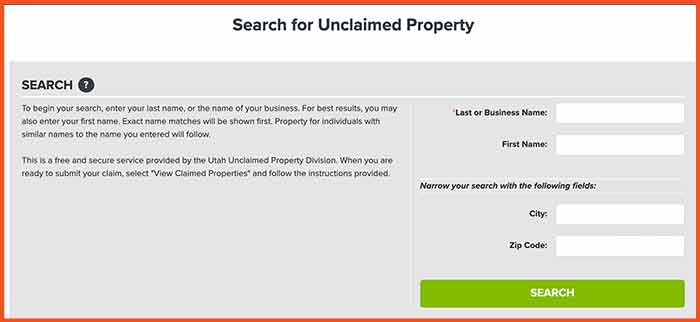 But for your side hustle, you can throw in friends and family and see if they have some.
Offer to get it back for a percentage cut of the money.
Drones for Realtors
Best side hustle for drone pilots.
Have a drone or know someone who does? Or just looking for an excuse to buy one?
This is an easy side hustle and extremely lucrative.
Most realtors know that if they can put up a drone video of a house with the listing, it will sell better.
The problem is they don't know how to fly drones.
So, for this side hustle you connect with realtors and offer to take drone footage for $200 each.
It will take you 20 minutes to get the footage and you are done.
Selling baked goods
Best side hustle for bakers.
This one is near and dear to me because my wife did it growing up and it helped her learn to make the amazing bread she makes now.
Pick a few things that you are really good at baking.
Post on social media every day (with pictures to make people drool) about what you will be making and the cost.
Try to get people signed up on plans ($50 a month gets you everything I make).
Build backlinks
Best side hustle for journalist or writers.
Did you know that people will pay thousands of dollars just for a link on sites like Forbes?
This is because Google often ranks pages that have links from big sites like these.
This side hustle made me almost a thousand dollars the first month I tried it.
You need to first reach out to websites and tell them you can help them get links.
Next you can reach out to other websites and see if they will let you guest post in exchange for a link.
If both say yes, you're in business.
Bitcoin Affiliate
Best side hustle for crypto people.
What if I told you I made $50,000 with this side hustle last year. Would you think this is one of the best side hustle ideas? Well it is.
Here is what you do.
Pick your favorite online crypto platform (Binance and Coinbase are both good)
Start teaching people online how to buy crypto and what are good cryptos to buy
Give them your referral link
Get paid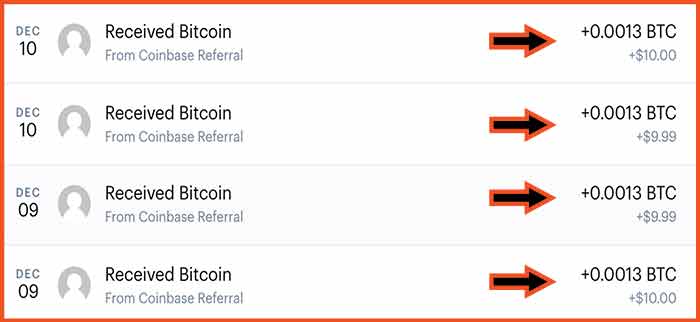 I taught almost 5,000 people how to buy Bitcoin last year in a 10 minute video that ended up bringing me $50,000 in $10 increments from Coinbase.
Cryptocurrency Tester
A couple months ago, I logged into Coinbase and saw this.


Turns out all I had to do was take a few quizzes about some new cryptocurrencies coming out and they paid me in that crypto.
I could either hold the crypto or sell it.
I immediately sold just to be sure I could, and it worked fine.
You can make a quick $127 in a day this way.
This is limited to certain people, but hop into Coinbase and see if you are one of them.
Translator
Best side hustle if you're bilingual.
If you speak more than one language fluently, why not make some money from it?
It's a freelance gig in most cases, so you can pick and choose what jobs you want to take on and how much you want to work.
Wages range from $8/hour to 5¢-7¢ per word., and according to trainingfortranslators.com, the average full-time non-certified translator makes $53,000, while certified translators make $72,000.
If you want to get certified, you can do that at the American Translators Association website.
To get started, just visit the following websites to find the one best suited for you (or do a google search for "translator jobs" because there are plenty more where these came from):
Agencies typically require you to take a fluency test, and if you can show that you'll be precise and accurate, it's a shoe in.
Hire Yourself Out on Fiverr
Best side hustle for simple skills.
If you have a specific skill, especially one that doesn't take very long to complete, Fiverr can be a great place to showcase it.
Even better if you have a piece of software that creates or converts things in seconds, such as software that turns a flat book cover into a 3D image of the cover.
Other perfect skills for Fiverr include:
Logo design
Graphic creation
Proofreading
Editing
Video testimonials
Document conversion
Video compression
Writing for specific niches
Social media page setup
Resume writing
Powerpoint presentations
Just follow these steps:
Set up a seller account on Fiverr.com.
Create your first gig, including a well-written title, a detailed description, an eye-catching image, and tags and keywords that will help people find your offering.
Add a video to make your listing stand out.
Earn Cashback with Ibotta
Best side hustle for making money doing something you're already doing.
Did you know there is an app that lets you get cash back on your grocery purchases? It's called Ibotta, and it's pretty lucrative if you do it right.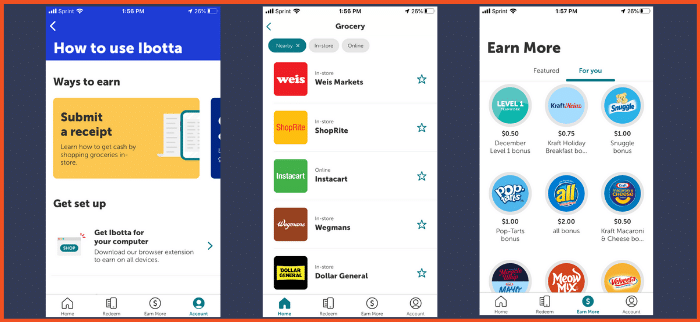 Michaelsaves.com says to check the Ibotta offers before you go to the store. Click the + sign for the offers you want to take advantage of so that it saves them into your list. Then, check the bonus opportunities.
Make your grocery list based on that.
While you're at the store, use the Ibotta app barcode scanner to make sure the items qualify since certain sizes and quantities often apply.
And when you get home, upload your receipt to the Ibotta app to earn your cash back!
Charge Scooters
Best side hustle for Millennials.
This is a gig that is perfect for Millennials who live in a major city. You'll earn money for charging electric scooters made mostly by two different companies: Bird and Lime.
If you don't know about these scooters in terms of riding them, it's an interesting concept. You use the company's app to find a scooter and activate it with the camera in your phone.
When you're done riding the scooter, you drop it off wherever you are.
It generally costs $1 to start the ride and 15¢ per minute, which works out to about $10 per hour.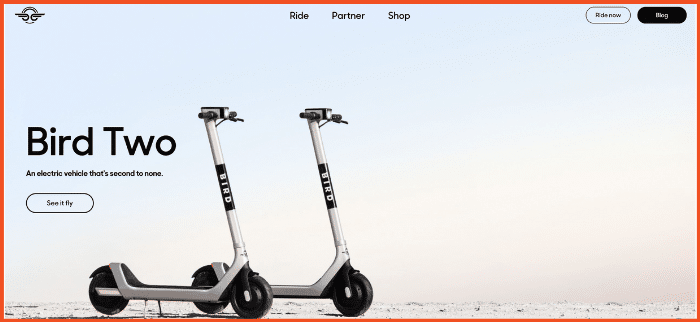 Electric scooters need to be charged everyday and here's where the side hustle part comes in.
Bird and Lime both use independent contractors to pick up scooters, charge them, and put them back at the "Bird Nest" or "LimeHub."
You'll typically earn $5-$20 for each charge and the only work you have to do is pick them up and drop them back off. Other than that, you just plug them in and let them charge overnight.
To get signed up:
They will send you charging cables (these days, they might charge you for them although they didn't used to)
Watch an orientation session to learn how it works.
Ebay Seller
Best side hustle for the savvy e-commerce person.
Nothing new here. eBay has been around for 25+ years and people are still making a killing with this one.
Whether you want to just sell some things you have lying around the house to make some quick cash or whether you want to set up an online eBay store, it's one of the easiest ways to sell both new and used items.
eBay has lots of tools to help you succeed and once you sign up, you'll have access to them, including a tool to help you see what buyers are searching for and an appraisal tool to help you price your items.
The process will look like this:
Sign up for a seller's account on eBay.
Determine what you're going to sell.
Decide on the best pricing.
List your items.
Market your listings.
Ship out items sold.
If you're going to go this route, make sure you choose a niche, write amazing descriptions and use high quality images.
You'll need to learn about selling on eBay to determine how to time your listings right and the ins and outs of what works best.
Drive Kids to/from School
Best side hustle for people who love kids and driving.
There are many parents out there wishing there was a trusted taxi service like Uber for their kids.
There are quite a few actually.
They are very similar to how Uber or Lyft works, but it's used by parents to schedule rides for their kids.
If you love kids and driving, this is a good one for you. You can earn up to $30 per hour and no car seat is necessary since the children are age 6 and up.
There's a pretty intense application process that you'll have to go through for this one, and rightfully so. After all, parents are going to be entrusting their precious children with you.
Check the following options in your area to get started:
Distribute Flyers
Best side hustle if you want to get a lot of physical activity.
Believe it or not, the somewhat antiquated idea of hand-delivering flyers is still around and many companies claim it's one of their best marketing strategies.
This is one of the best side hustle ideas for you if you want to get paid for doing a lot of physical activity. If you want to lose weight and make money at the same time, this is a great idea!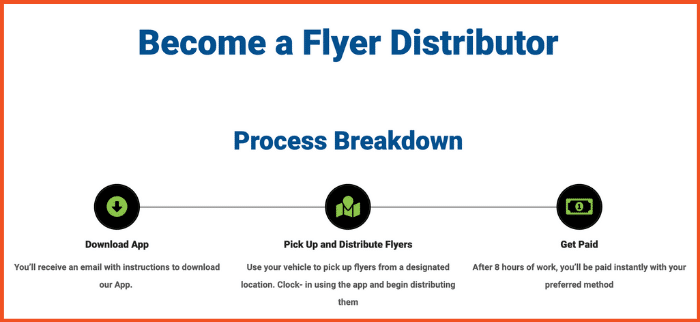 The easiest way to get into this type of work is to sign up with companies like Think Flyer. Here's how working for them works:
Download the app.
Pick up flyers.
Clock in on the app and distribute flyers.
Get paid instantly after 8 hours of work.
Disc Jockey
Best side hustle for music lovers.
DJs typically make about $65/hour and work about 5-10 hours a week. That's a pretty nice side hustle!
If you love music and you have a lot of it, and if you like the party atmosphere, being a DJ at bars or weddings could be a fun way to go.
Of course, there's the investment in equipment, but that can pay for itself pretty quickly.
Instagram Influencer
Best side hustle for people with a nichey following.
Are you popular on Instagram? If so, you can get paid to promote products by people who want to increase their visibility.
Even if you only have a following of 200 people, you can get paid as an Instagram influencer. You just won't be able to charge as much as you can when that number is in the 5-6 digit range.
But, it's the perfect way to earn extra money as you grow.
You need to be doing a really good job satisfying your followers though. What do they know you for? Why are they following you?
Stick to a niche, and you'll create followers who love you and people who are willing to pay you to advertise to those followers.
Mock Juror
Best side hustle if you enjoy jury duty.
A mock jury is a way for lawyers to test out their case before getting to the live case. The mock jury is presented with two sides of an argument, each of which tries to persuade the jurors to side with them.
If you like digging into a case and determining what the outcome should be, this could be one of the funnest and best side hustle ideas for you. You can earn $20-$60 per case too.
It involves listening to or reading through materials and then answering a questionnaire. Just keep in mind that it's not consistent work.
Here are the main companies offering this opportunity:
Movie Extra
Best side hustle if you missed your calling in Hollywood.
Have you always wished you could be on the big screen? Tons of people who aren't actually professional actors get to be, and you could be next.
You can get your dream and earn about $150 per day.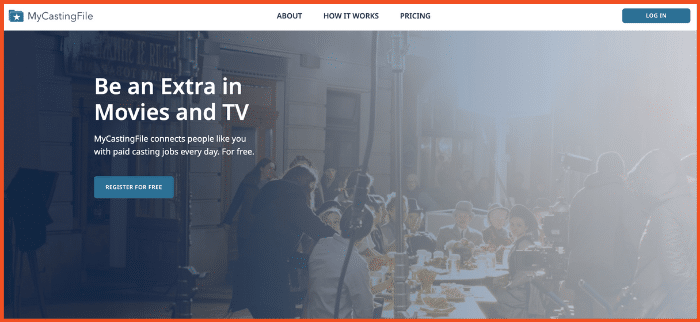 The easiest way to find these opportunities is to sign up with a website like Central Casting.
The trick with this one is ensuring the jobs offered are legit because there are a ton of scams in this space. Here are some additional legit agencies to work with:
Rent Out Your Car
Best side hustle if you don't use your car much.
If you don't use your car much or you want to earn money while you're traveling away from your vehicle, renting out your car is one of the best side hustle ideas for you.
Here are some of the best online marketplaces for renting out your car:
Before renting out your car, be sure to do the following:
Walk around the car and indicate any damage.
Write down fuel level and mileage.
Remove all belongings.
Most of these services provide $1 million in liability insurance, as well as damage and theft insurance.
Rent out Backyard for Campers
Best side hustle if you have a big piece of property.
Have a big backyard that is under-utilized? These days, you can rent it out to campers to make some extra cash.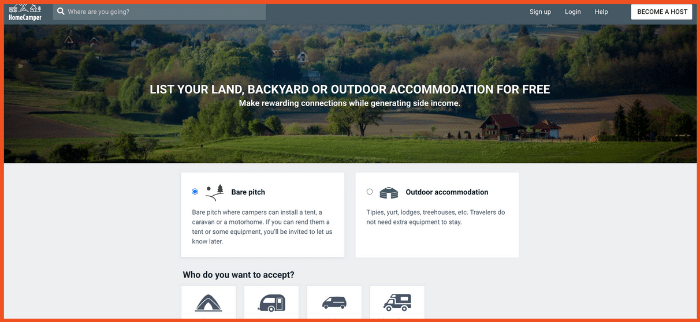 Just list it on sites like:
Add lots of photos and a nice description of the site and any amenities you're offering. And be sure to include guidelines as to where they can park, the amount of noise that is allowed, and how it should be cleaned up.
Buying Drinks
Best side hustle in the world.
What if you could get paid to drink?
It may sound crazy, but you actually can.
ID compliance testing is a way of auditing bars and restaurants to deter underage sales of alcohol.
Serve Legal is the company that offers this amazing gig in the UK and Ireland. I tried to find one that is available in the U.S. but had no such luck.
To work as an auditor for Serve Legal, you'll need to look young enough to get carded.
And all you do is visit bars (or any place that serves alcohol), order drinks, and see if you get carded.
Afterward, you write up a short report stating whether or not you were asked to show your ID. Sounds amazing to me!
Handyman
Best side hustle for handy folk.
One of the best jobs for a handy person is to start a side business as a handyman (or woman). You can easily put up a post on social media and get some gigs from friends and followers.
From there, it's typical for word-of-mouth to take it further.
Many handymen find they never really have to market themselves and have a decently steady amount of work.
App Tester
Best side hustle for the techie person.
Do you love testing out new apps? Did you know you can earn money doing it?
When an app is getting ready to be launched, they need to have a lot of people test it to find all the bugs first. That's where app testers come in.
Most app tests take about 15-60 minutes and there is usually a set of instructions to follow.
Afterwards, they'll want you to answer some questions.
Typically, you'll earn about $10 per test, but there are some that pay a lot more.
You can access paid app testing opportunities on the following sites:
Photographer
Best side hustle for people who love taking pictures.
If you happen to be a great photographer, it's easy to go pro or even semi-pro.
You could start off doing some side gigs for people you know.
Maybe a friend wants a family portrait done at the beach or maybe your aunt's friend is getting remarried and just wants a low key wedding.
Ask around and put feelers out there.
You could make some posts on social media or start an Instagram page where you show off your personal flair.
Task Rabbit User
If it wasn't for all of the innovative apps out there, we wouldn't have this list of the best side hustle ideas. And this is one of those apps.
TaskRabbit allows you to find paying gigs that range from assembling IKEA furniture to running errands.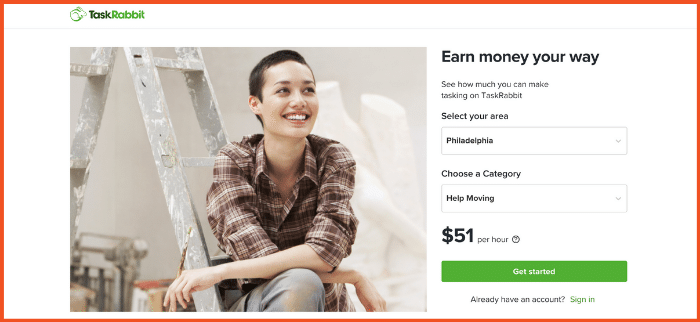 The highest paying gigs are those that involve handyman services, moving, and cleaning, but you can find a huge assortment of tasks.
You'll need to pass a background check and fill out an application. If approved, you'll pay a nonrefundable $25 registration fee and get a little training on the company with their orientation.
Once approved, you'll indicate which services you can provide and offer a pitch for each one.
Airbnb
Best side hustle if you want to rent out your home or vacation property.
If you have a vacation rental property or you travel a lot and want to rent out your own house, Airbnb can be a great choice for you.
Airbnb is a free way to list your home for free and you are guaranteed to get paid on time.
Once booked, you'll only have to pay 3.5% to Airbnb, which is much lower than Homeaway or Booking.com. Plus, they provide $1 million property damage protection
Neighbor
Best side hustle if you have an unused space.
Similar to Airbnb, Neighbor lets you rent out an unused space, but instead of people staying there, it's so that they can store their belongings.
You get to list your space for free and that could be a basement, garage, or even a spare bedroom.
You'll get $1 million host guarantee insurance for personal liability.
English Tutor
Best side hustle if you'd like to teach others.
Online education companies are always looking for people to teach English to people around the world, and you can earn $12-$25 per hour depending on your experience.
You'll be required to get a Teaching English as a Foreign Language (TEFL) certification. This will teach you how to be a good teacher.
You'll get to enjoy flexible work hours since you pick your hours, both when you'll work and how many hours.
Here are some of the best places to find English tutor positions (but there are tons of other options out there):
Write Poems
Best side hustle for poem authors.
If you love writing poems and wish you could get paid to do it, you totally can.
The pay offered runs the gamut as for the qualifications and process for submitting your poems, but here are some of the places that pay for poems:
The one downfall is that many people are submitting poems to these sites so it can take a while to hear back from them.
Create Udemy Course
Best side hustle for course creators.
Do you have something that you want to teach others?
If so, one of the best side hustle ideas for you is selling a course on Udemy.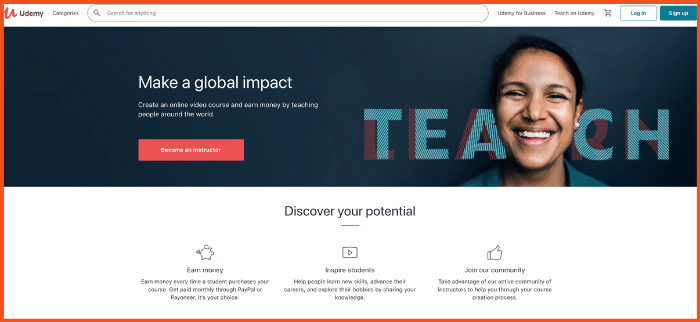 What's great about Udemy is that they host your course for you, but if you do the marketing work to get people to your course, you get most of the money.
On the other hand, if Udemy markets it for you, you'll earn less, but at least more people are seeing your course.
Here's a breakdown of what I mean:
If the sale comes from the Udemy website, they'll take a 50% commission.
On the other hand, if it comes from an Instructor Coupon Code (in other words, you did the marketing to get them there), you'll earn 97% of the purchase price.
And finally, if an affiliate makes the sale, the affiliate will get 50% of the sale, Udemy gets 25%, and you get the other 25%.
Build Funnels
Best side hustle for marketing-minded people.
Are funnels your thing? Do you love figuring out how to get a website visitor from point A to point Z and ultimately converting them into customers?
If so, funnel building could be one of the best side hustle ideas for you.
Especially with tools like ClickFunnels and Phonesites, you can easily create amazing funnels for your customers.
If your customers have ClickFunnels, you can create a funnel template to give to them.
If they don't, you can use Go High Level as an agency to make the funnels.
Work as a Living Statue
Best side hustle for really patient people.
Do you have a lot of patience? Are you able to stand really still?
If so, you have the makings of a living statue.
And it's pretty lucrative too. According to simplyhired.com, you can earn an average of $71,201 per year as a human statue.
Most living statues make their money on the streets of busy cities where they dress up, stand still, and let people toss money into a suitcase.
But, some companies hire this type of work from time to time too.
Personal Chefs
Best side hustle for people who love to cook.
Do you love to cook?
Have you ever cooked meals for friends or loved ones who were too busy or had special dietary needs?
If so, you could turn it into a side hustle.
Personal chefs are growing in demand and they make between $14.30 and $47.41 per hour.  What a great way to do what you love and make some people's lives a lot easier (and tastier).
You could probably pick up your first clients just from word-of-mouth and by making a couple posts on social media.
Just make sure you get liability insurance in case someone becomes ill after eating your food. Hey, you never know.
Mystery Shopping
Best side hustle for people who love to shop.
This one is pretty much what it sounds like. You get paid to be a secret shopper.
In other words, you test out how a store is doing in terms of customer service.
It's simple:
Sign up for the jobs you qualify for
Complete a "shop" (the term they use for the assignment)
Fill out a questionnaire based on your experience
As one of the best side hustle ideas, you'll generally make $5-$25 per assignment and it can often be done through a mobile app.
NOTE: You must keep your receipts to prove your work and get reimbursed for expenses.
Make sure the company you sign up with is legit. Here are some good ones:
Dog Walker
Best side hustle for people who love dogs and walking.
Dog walking has always been a great gig, but it's even better now considering all of the apps that make it so easy.
For example, Wag is a dog walking app that is pretty popular.
They claim their walkers make an average of $17.50 per walk, while private, professional walkers make $20-$40 per walk because they don't pay a cut to Wag.
On most of these apps, you can set your own hours and pricing. Some require background checks, while others don't.
This is a really cool deal if you want to spend more time exercising. You'll get fit and make money to do it!
Here are some dog walking apps to check out:
Sell Poop
Best side hustle for really healthy people.
Yes, you read that right.
You can make money selling your poop.
And good money too… like $13,000 a year.
Why not though?
I mean, you can sell blood, eggs, sperm, and breast milk, so why shouldn't selling poop be a lucrative gig as well?
The best part of this is that it's used to save lives. It's given to people who have C. difficile infections. The feces is introduced into the gut and it actually eradicates the infection.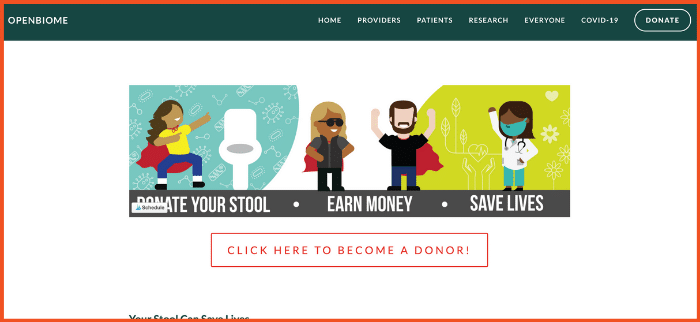 You'll earn $40 per sample and a $50 bonus if you provide samples 5 days a week. That's $250 a week just for pooping!
The catch is that the selection process is steep as you have to be extremely healthy to sell your poop.
But hey, it's worth a shot!
You can learn more about it at OpenBiome.
Baby Sitter
Best side hustle for teens or people who love kids.
Babysitting is still a one of the best side hustle ideas for teens (or anyone really) to earn some good money.
If fact, the average rate for babysitters is now about $17 per hour for one child, about $20/hour for two, and $21.50/hour for three children.
Responsibilities often include:
Playing with children
Helping them with homework
Preparing meals and snacks
Doing simple household tasks
Transporting them where they need to go
Typically, students will need to be at least 16 years old and it's always a good idea to have some references.
If you're signing up with an app, you'll probably need to be CPR and first aid certified.
Here are some of the best babysitting apps to sign up with:
Pet Sitter
Best side hustle for animal-lovers.
If you love animals and you have some extra time, this one is a no-brainer.
You can generally earn $10-$25/hour as a pet sitter.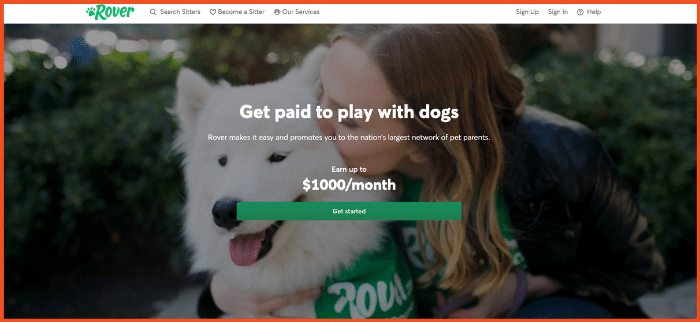 Responsibilities usually include feeding pets, refilling their water bowls, giving them attention, cleaning out litter boxes or scooping poop, letting dogs outside or walking them, and giving them any medicine they take.
You can use apps like Rover, Dogvacay, and Care.com to find work or you can simply put it out there on social media and through word of mouth.
Cleaning
Best side hustle for clean fanatics.
The cleaning business can be extremely lucrative, especially if you do a great job and work for yourself.
If you have your own cleaning business, you can generally make about $25-$35/hour cleaning homes and about $45-$65/hour cleaning businesses. But, you have to be reliable, trustworthy, and good at cleaning.
If you work for a cleaning business, you can generally make $10-$15/hour.
Your hours depend on the places you are cleaning.
If you're cleaning houses, you will generally work during the day. If you're cleaning businesses, you will generally work at night when they are closed.
Garage Sales
Best side hustle if you have lots of stuff to get rid of.
There's always the good old fashioned garage sale!
And if you have the right stuff, you can make some decent dough.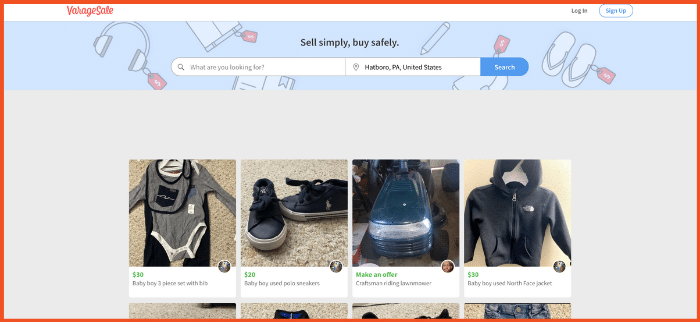 The stuff that sells the best at garage sales includes:
Tools
Vintage stuff
Fishing and camping gear
Exercise equipment
Appliances
Furniture
Toys
And don't forget, you can also post your stuff on online garage sales such as Facebook Marketplace or VarageSale.
Food Truck
Best side hustle if you have the investment.
Have you ever considered this one as one of the best side hustle ideas?
Having a food truck has a lot of pros and cons.
The biggest con is the investment.
Used food trucks cost about $15,000-$60,000, while a new one will run you $80,000-$100,000.
This includes all of the equipment, but there are other expenses to consider, including your paint job, a generator, a POS (point-of-sale) system, and your initial food inventory.
So, this certainly isn't something you can just try out. You've got to be all in if you're going to do it.
It's also not the easiest job. After all, you'll have to work long hours, work on weekends, and endure really hot temperatures inside the truck.
BUT, you can make really good money. Popular food trucks in big cities can bring in $20,000-$50,000 per month.
In smaller cities, your average is probably more like $5000-$16,000/month.
Window Washer
If you aren't afraid of heights and don't mind being on your feet for long periods of time, window washing can be an amazing gig.
It has very low start up costs (about $600) but you can make money fast, and it's really good money too ($50-$70/hour).
Plus, you can choose if you want it to be part time or full time.
You can learn how to make money right away with this idea here.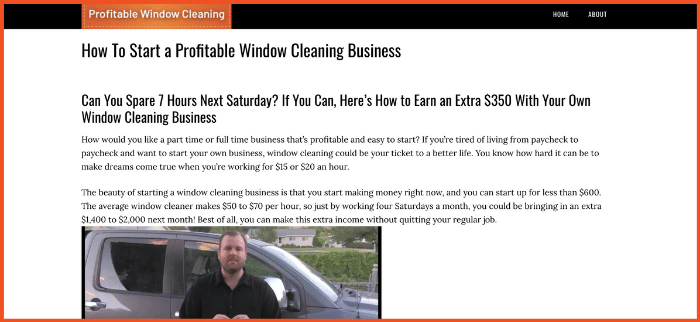 Personal Trainer
Best side hustle for personal fitness buffs.
If personal fitness is your thing, you can certainly find a way to make money from it.
As an entry-level personal trainer, you can earn about $17 per hour. It takes a little while to get it ramped up, but after a couple years, you can be making up to $150,000/year.
You can do this as much as you want, so it can truly be a side hustle or a full-time business.
Maybe you  just take on a couple people you know as clients and call it a day or you can go all out. You make it want you want to make it.
Plus, you can choose whether you want to work for a gym or be self-employed.
And keep in mind, tons of personal trainers are making a killing producing online programs, which is what I would do if I were you because then you can earn passive income!
Tech Support for Seniors (Teeniors)
Best side hustle for teens or tech-savvy people.
We all know at least one or two seniors who need some lessons on using the latest electronics.
This is definitely one of the best side gigs for teens. They can start out with their own grandparents and then branch out through word of mouth.
Alternatively, as an adult, you could put together some general classes and teach them during adult classes at your local school.
You can help with any of the following:
How to use a computer
Email usage
Smart phone usage
Creating and saving documents
Understanding security risks (online security, malware, file security)
How to use social media
Internet browsing
How to use a smart TV or other smart devices
Recycling
Best side hustle for the environmentally conscious.
We all want to do our part to keep the earth healthy, but it's even better when we can make money doing it.
Recycling is one of the ways to do that and it can make a nice little side hustle business.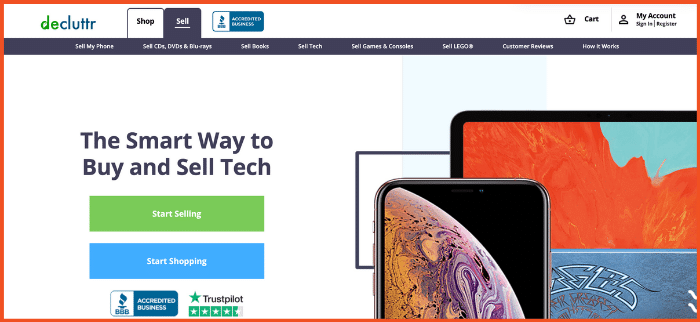 You can make money recycling the following…
Scrap Metal – Have an old sink faucet, copper pipes, A/C unit, or a water heater you need to get rid of? Find the nearest scrapyard on iScrapApp.
Old Tech – Sell old phones, tablets, computers, watches, etc. on Decluttr.
Batteries – Use Eco-Cell to properly discard of phone batteries and get paid for it too! For car batteries, turn them into Advance Auto or AutoZone for money (up to $10 per battery).
Bottles & Cans – Especially if you live near a recycling center, this can be a great way to earn some extra cash and maybe offset the huge cost of school taxes. Each state offers a different amount, but generally it's like 5¢-10¢ per bottle or can. Not every state offers this. You can check for your state here.
Books – Use sites like DeCluttr or Amazon Trade-In to sell your old books.
Ink Cartridges – Some Staples and OfficeMax stores offer rewards for recycling your used ink cartridges. Typically, it's about $2 store credit per cartridge.
Sell Your Hair
Best side hustle for people with long, amazing hair.
Wigs and hair extensions are actually make from real hair (the good ones anyway), and you can sell your hair on online marketplaces these days.
In general, it'll need to be at least 10″ long and it can't be dyed, bleached, permed, or cut into layers.
So, while it may not be one of the best side hustle ideas, it can earn you some cash here and there.
Hair that gets top dollar also has these requirements:
Not subjected to heat (hair dryers, hot irons, etc)
Person doesn't smoke or drink
Not washed daily (since it dulls the hair)
That may all sound ridiculous, but it can earn you hundreds or even thousands of dollars!
Use one of these sites to sell your hair:
For best results, write up a descriptive and appealing listing, and use this hair price calculator set your asking price.
Paid Friend
Best side hustle for extremely friendly people.
Do you have a great personality? Or maybe you have some specific knowledge other people enjoy learning about?
Paid friends get hired for many reasons:
A tourist or someone who is new to an area might want someone to show them around.
They might want some company while hiking or playing golf.
They might want to learn a new recipe or hobby.
And of course, maybe they are just looking for some company.
On RentAFriend, paid friends generally earn $20-$50 per hour, and if you're a person who likes meeting new people, this could be for you.
Mover
Best side hustle if you have a truck.
Easymove claims you can make at least $2500 a week driving your pickup truck, cargo van, box truck, or trailer.
Wow! If that isn't one of the best side hustle ideas, I don't know what is.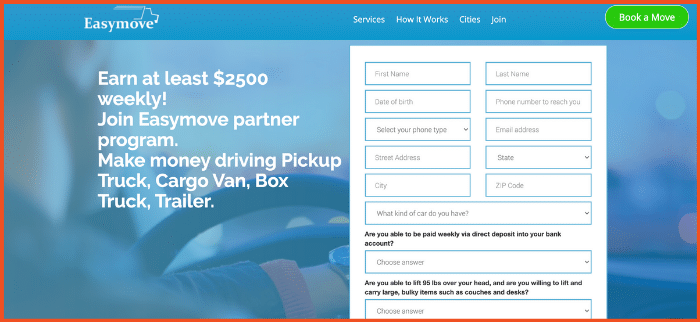 If you own a truck like that, you're in high demand. And of course, there's an app for that!
Just sign up on Easymove and they'll send you jobs, you pick what you want, negotiate a price, and get paid.
Here are some other websites that will pay you to help people move stuff:
Professional Video Gamer
Best side hustle for gamers.
It's pretty insane to think about but there are so many gamers that are making a killing just doing what they love to do.
For example, there are plenty of YouTubers who simply play video games, their subscribers watch them, and they earn millions.
Then, there are professional gamers who enter gaming tournaments, sometimes solo and sometimes in teams and leagues.
These pros make astronomical amounts of money, making upwards of a million dollars per year.
Facelt is a company that hosts online tournaments with multi-million dollar cash prizes. Any player can join in and work their way up in the ranks.
Numerous professional gamers were chosen from their performance on a Facet tournament, so if you're better than the average person, it behooves you to check it out.
Play Games on Your Phone
Best side hustle for phone gamers.
Maybe you're not the kind of gamer who can win million dollar competitions against thousands of other players.
Maybe you just like to play games on your phone here and there.
You can also earn money that way too, and it just might be one of the best side hustle ideas you come by because of it's simplicity.
Mistplay is a loyalty program for mobile gamers. It's a place to discover new games and earn rewards for playing them.
Redeem the Units you earn for rewards like Amazon, Visa, and Google play gift cards.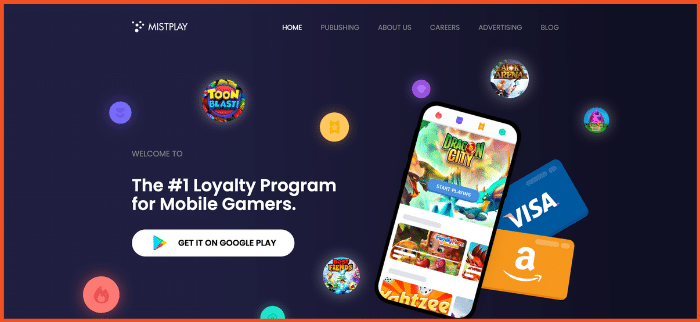 Lucktastic is very similar. You can earn tokens for playing and redeem them for gift cards, such as Amazon, Walmart, Dunkin' Donuts, Amazon, etc.
They also run some nice contests that can earn you up to $1 million dollars.
Ask Questions on Quora
Best side hustle for inquisitive people.
Are you always asking questions about things? Do they just pop into your head?
If so, this could be a great side gig for you.
The Quora Partner Program pays users to ask questions based on how well-answered your questions are and how many people find them interesting.
So, the key is to ask useful questions that are directed to users.
The more answers you receive, the more money you make.
They also pay more for questions that receive traffic from Google and other outside sources, so do keyword research and include keywords in the questions.
The program is invite only right now. You need to use the site to get invited. And you only earn on questions for 1 year.
Transcriptionist
Best side hustle for fast typers.
If you're a fast typer, being a transcriptionist could be a great option for you.
Your typing speed and accuracy will determine how much money you can make since the pay is generally per hour audio hour. It ranges greatly (anywhere from $10/hr to $150/hr for more advanced work).
Most companies will require you to take a test in order to qualify, so take some practice tests first here.
Here are some companies that offer transcription work:
You can check out more sites here that will pay you to type.
Solve Medical Cases
Best side hustle for medical professionals or people who like to solve medical mysteries.
A medical detective helps people get to the bottom of their symptoms, "solving" (diagnosing) the most difficult medical mysteries.
CrowdMed is a site that allows people to post their case and then medical detectives work together to solve the case. Patients are given a report with the diagnosis and suggested actions they can take.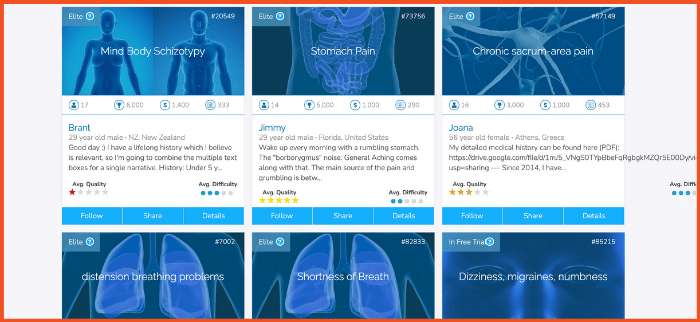 You don't have to be a licensed physician to be a medical detective. You could also be a medical student, retired physician, nurse, pharmacist, physician's assistant, chiropractor, medical researcher, scientist, or even a regular person who enjoys solving medical mysteries.
Landscaper
Best side hustle for the go-getter.
Almost every homeowner has a yard that needs to be cared for, and many people prefer to hire someone to do it for them so that they can enjoy their weekends.
Anyone from a teenager on up can mow a lawn or blow leaves.
Start with your own neighborhood. Ask around and see who is in need of some lawn work.
If you're more skilled, you can plant flowerbeds and trees for people.
The best way to make money as a landscaper is to get a lot of work in the same neighborhood since you can bang out a few yards all at once.
So, treat your clients well and ask for referrals!
Sell Used Gift Cards
Best side hustle for turning gift cards into cash.
Do you have some old gift cards that you probably will never use? You can actually sell them online.
Because of all the fees eBay takes, that's probably not the best place to sell them.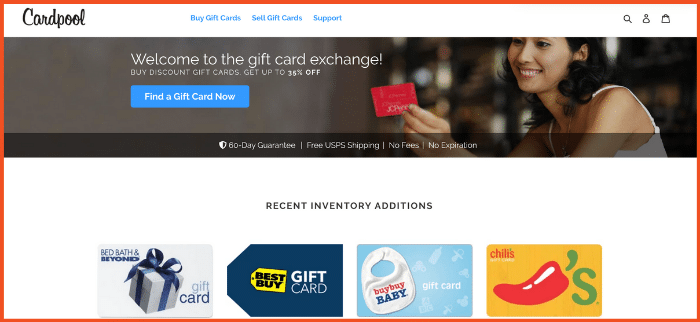 Instead, try these sites:
You could even just try Facebook Marketplace
Real Estate Agent
Best side hustle if real estate excites you.
For many years, being a real estate agent has been one of the best side hustle ideas.
There are plenty of full time real estate agents, but that doesn't mean you can't do it for a side hustle.
Many agents start out that way as the majority of people want to look at homes during the evening and weekends anyway.
You'll need to get licensed by taking an exam. Each state's process is different.
You can find your state's requirements here.
Design Websites
Best side hustle if you know how to create websites.
These days, you don't have to be a graphic designer to design websites.
Sites like WordPress, Wix, and Squarespace make it pretty easy to create a professional-looking website.
You will have to be pretty savvy with computers and whatever builder you choose to use, but beyond that, it's not rocket science.
And you can make good money too if you do a nice job. Probably around $30-$60/hour.
Rock Chip Repair
Best side hustle for quick and easy money.
Rock chips happen all the time in windshields and headlights, and they are actually really easy to repair, while being extremely lucrative, earning $100+ per hour.
The average cost of a windshield repair is $55-$65, and the cost of the materials needed to make the repair is only about $1 for a windshield and under $7 for a headlight.
Not only that, but it only takes about 10-20 minutes to complete a repair.
Sounds like an amazing opportunity to me!
You can purchase repair kits here and learn more about the business here.
Naming Businesses & Products
Best side hustle for people who come up with great names.
Do you have a knack for coming up with great names for things?
Then, this is certainly one of the best side hustles for you!
Squadhelp is a company that compensates people for coming up with great names. Just submit your name ideas for startup businesses and if your name is selected, you'll earn $100 or more.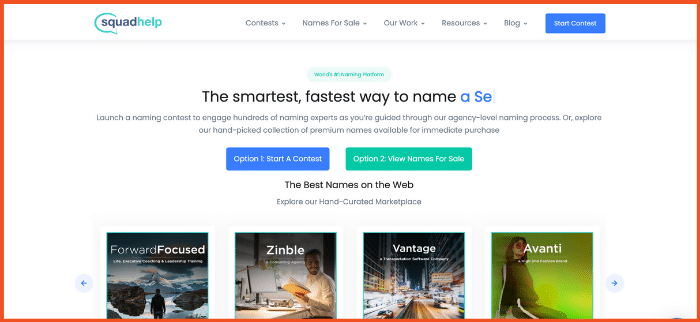 NamingForce is another company that runs naming contests.
Amazon Driver
Best side hustle if you like driving.
If you like driving in your own car and you want a flexible side gig, this could work for you.
Amazon now uses independent drivers to deliver their products throughout the U.S. You'll get paid $18-$25 per hour.
As an Amazon Flex driver, you might deliver packages, groceries, or food from a restaurant as you'd be working for not only Amazon.com, but also Amazon Fresh and Prime Now.
You just need a car that is at least a 4-door midsize sedan and a smartphone, and you'll need to pass a background check.
You'll use the app to schedule and complete your deliveries.
The larger the car you have, the more you'll be able to make since you can deliver more stuff to a small area.
Click here to see if they are hiring for drivers in your area.
Sell T-shirts
Best side hustle for designers.
Are you a graphic designer or do you just have a flair for design?
If so, creating your own T-shirts can be one of the best side hustle ideas for you.
These days, there are so many companies that provide a way to create T-shirts on demand and sell them through their marketplaces, such as:
Many of these companies allow you to have a storefront right on their site, and of course, with Amazon, your shirts would be available right on Amazon.
App tester
Best side hustle if you like trying out new apps.
With sites like Tester Work, User Testing, and test.io, it's super easy to make money simply by testing out apps and websites.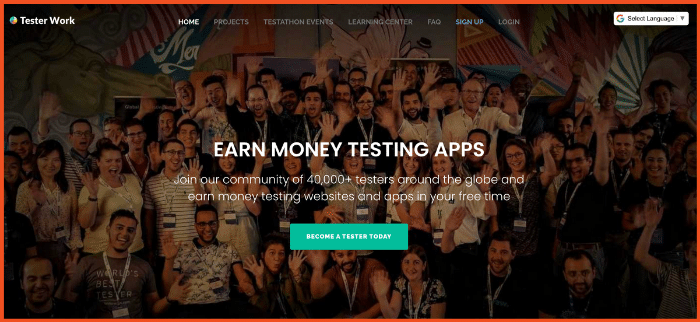 Once you sign up, they will send you test invitations based on the answers you submitted in your application.
All of the sites vary, but in general, you'll earn about $50 for each bug you report.
There are other ways to earn as well, such as rating apps, reproducing bugs other people found, completing user stories, etc.
Guest Post on Sites
Best side hustle if you like to write.
If you're a good writer, you can earn decent money writing guest posts for companies who want to build more links to their site and increase their exposure.
Pretty much every business in existence needs to be building links, and writing guest posts is one of the best ways to do it.
However, it is usually too time consuming for business owners who have enough other tasks to attend to. That's where you come in.
Reach out to SEO and digital marketing companies to see if they need someone on their team to help out with writing guest posts for their customers.
Or reach out to companies directly.
Daycare
Best side hustle if you love kids. 
If you love kids and being home all day, having an in-home daycare could be one of the best side hustle ideas for you.
Whether you watch one child or a few, you can make some decent money.
Typically, you'll work anywhere from 5-9 hours a day, or you might want to just offer before and/or after care, where you watch them for an hour or so before or after school.
Make sure you check out your state's laws and regulations about in-home childcare.
Put Up Christmas Lights
Best side hustle if you don't mind ladders and cold weather.
Believe it or not, some people are so busy (or they just hate doing it so much) that they will pay someone to put up their Christmas lights.
Pricing for the roofline of a home is typically about $150 for a single story home or $250 for a two-story home, and that is with the client supplying their own lights.
So if you aren't afraid of heights and don't mind being on a ladder for a long time, this could make you some serious dough over the holiday season.
Event Planning
Best side hustle if you love planning parties.
If planning parties, weddings, and other events is something that lights you up, turning it into a side hustle is something that could earn you some nice money while giving you a creative outlet at the same time.
There are so many people who want to throw amazing events but they simply don't have the time or know-how.
At the same time, many couples could use the help of an event planner for their wedding but don't want to pay high corporate fees.
Get to know a photographer, a florist, a DJ, a caterer, or anyone else who is involved in events, and you'll be able to refer business to each other.
Often, this type of thing gets started simply by helping a friend plan a party, and then referrals start coming in.
Create digital agency
Best side hustle if you like getting clients.
I talk about this quite a bit because it's one of the ways I got started in my career.
It's pretty simple; you just work as a middle man, taking in work and hiring it out.
Maybe it's a graphic design agency, for example.
You focus on getting clients and then you hire people to do the work and you make the difference between the two.
I love hiring people on Upwork because you can specify how much you want to pay someone and you can read reviews and get a good feel for what it'll be like to work with them.
Start a Podcast
Best side hustle for people who like to talk.
It has never been so easy to become famous as it is in this digital world we live in, and podcasters are doing it all the time.
If you have the gift of gab and you can see yourself running your own talk show, starting a podcast is definitely one of the best side hustles to consider.
There are lots of ways to earn money from podcasting, including:
Getting sponsors
Running commercials
Affiliate marketing by earning commissions on the products the people you interview are selling
Selling your own merchandise
Offering a paid version of your podcast
You can even hire someone on Fiverr to help you get your podcast set up and running.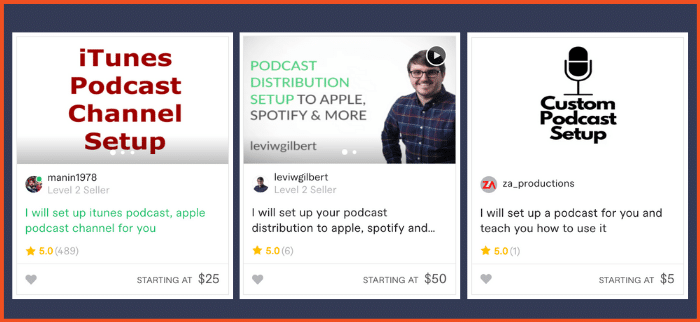 Become a Notary
People need access to a notary for many reasons, from creating a will to refinancing a home to many other instances.
A notary is a person who serves as an impartial witness while signing certain documents and ensures that both parties are signing willingly.
It is possible to make $75-$200 per hour as a notary.
The easiest way to make money as a notary is to become a loan signing agent.
In that role, you would simply print off the paperwork when someone is purchasing or refinancing a home, walk them through signing the papers, and send the documents to the lender. Easy peasy.
You'll need to research your state's notary qualifications and apply, pass an exam, complete a background check, and purchase some notary supplies.
This site can help you with all of that.
Grocery Shopping with Instacart
Best side hustle for people who like grocery shopping.
Instacart shoppers make money by going to the store, pulling the items ordered, purchasing them with your Instacard payment card, and delivering them.
You'll use the app to choose which jobs you want, and it provides estimates for how much you'll make on each order.
You also get to keep all the tips you receive.
Do Voiceovers
Best side hustle if you have a great voice.
Have you always been told you have a great voice? Does sitting at home in your own recording studio sound like a dream come true?
If so, being a voiceover artist could be one of the best side hustle ideas for you.
If you want to some day make it big as a voiceover artist, then definitely don't start out on Fiverr because it will be hard for you to find higher-paying jobs down the line. Instead, go with something like Bodalgo.
But if you just want to make some extra bucks and not take it anywhere from there, Fiverr can certainly work.
You'll need a good microphone to get you started.
Rent Out Your Stuff
Best side hustle for passive income.
We all have expensive items that just sit around collecting dust. Why not turn it into some extra money?
People are always in need of certain gear that they don't want to have to purchase.
These days, there are many ways to rent out your stuff for these people to use. You can earn $3-$20 per hour when you do so.
Fat Llama – Helps you rent out your camera equipment and sports equipment. They verify renters identification and supply insurance up to $30,000.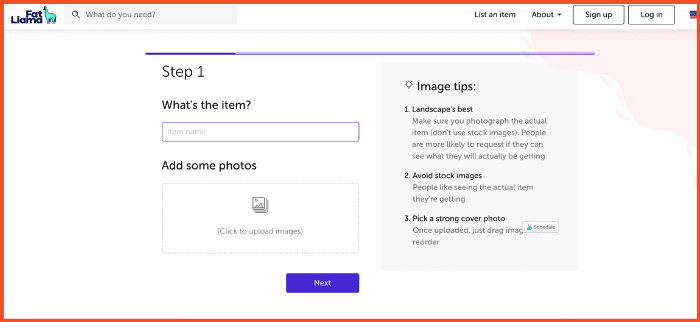 Spinlister – Allows you to rent out bikes, snowboards, paddle boards, etc.
They offer $10,000 in insurance protection for stolen or damaged items.
RentNotBuy – You can rent out just about everything on this site, and while it is free to use, it doesn't verify renters, process payments, or provide insurance.
Just post it and have people come pick up what they want to use. It's extremely easy, and for expensive items like ATVs, you can make crazy good money.
You can also just post the rental on Facebook marketplace and let them advertise for you.
Watch Online Videos
Best side hustle if you love watching videos.
While you won't earn much, you can make money simply from watching videos.
If you are standing in line or need to pass some time, why not earn a couple bucks during that time?
InboxDollars – This is a site where you can get paid to watch videos, take surveys, and play games. They have videos in the following categories: Trending News, Technology, Celebrity Gossip, Food, Entertainment, and Health. You'll earn a $5 sign up bonus and it's cash that you'll earn (not points).
iRazoo – This site offers over 50 channels and has movie trailers, short films, ads, cooking tutorials, app trailers, movie reviews, and more. You'll earn points to redeem for gift cards or you can convert it to cash from PayPal. They give you 100 points upon sign up.
House Sitting
What could be easier than just watching someone's house while they are vacationing?
Sometimes, this will include caring for a pet, watering plants, and just living in the house while they are away to ensure everything is hunky dory.
Most of the time, housesitting has to do with pets. Kennels can be quite expensive, so it's often better to hire a house sitter and let the pet stay at home.
Then, there are the housesitting gigs that are much longer in duration. Maybe someone has two houses and they want you to live in it and maintain it for half the year.
Rates are typically $25-$45 per day.
Here are some sites to find this type of work:
Looking for more ways to earn money?
Check out the video below to learn how I went from $0 to $3,000,000:
Final Thoughts
There you have it! 97 of the best side hustle ideas out there. Which one are you excited to get started with?
If affiliate marketing is intriguing to you as a side hustle, here's a good starting point… (click on the image below)