Online Social Media Jobs That Pay $30/Hour
Availability to start this week
Make $25-$35 Testing New Apps
Just need access to phone/tablet
5+ hours per week available
Do you want to get paid to listen to music?
Well 2021 is the year where you can basically get paid to do anything, and listening to music is one of those things.
Full disclosure, you're not going to make a full-time living, but if you like to have music playing in the background, this is a fun little way to earn a couple hundred bucks a month.
As soon as I found out this was a thing I decided to look deeper into it.
Take our side hustle quiz to find the best side hustle for you and enter to win a free $2500 training:
I listen to music virtually all day while I'm working and getting paid to do so seems like a no-brainer.
Since I'm a huge research nerd, I took a deep dive and rounded up the top legit companies that pay users for listening to music. I think you'll be surprised at just how many opportunities there are.
Let's take a look.
Websites that Pay You to Listen to Music
1. Current
2. Research.fm
3. RadioEarn
4. Music Xray
5. Earnably
6. Hit Predictor
7. Unique Rewards
8. Playlist Push
9. Slice The Pie
10. Genius
11. WeLocalize
12. Cash4Minutes
13. Nielsen Computer & Mobile Panel
14. MusicGo
15. Renaissance
1. Current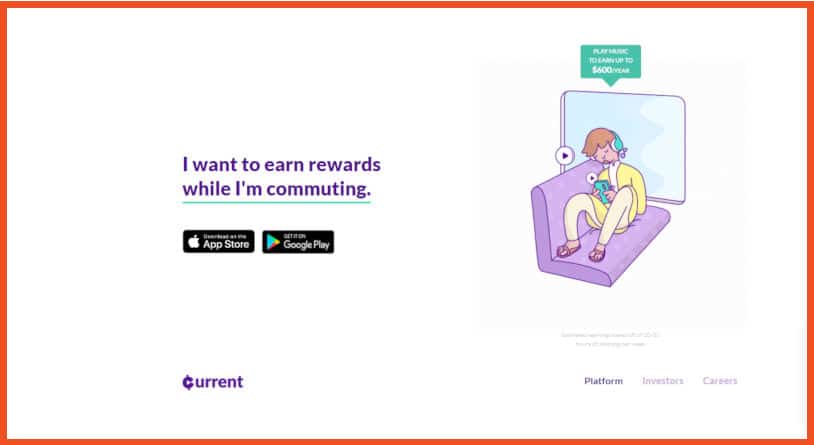 Current.us claims to pay users up to $600 per year for listening to music.
That's pretty good considering if you listen to music anyway it's basically free money.
All you do is download the app and listen to Current's curated radio stations to earn points. You can also complete surveys and watch videos to increase your earnings.
You can redeem points for gift cards, products, and donations.
I consider gift cards basically cash these days since virtually every store accepts them.
2. Research.fm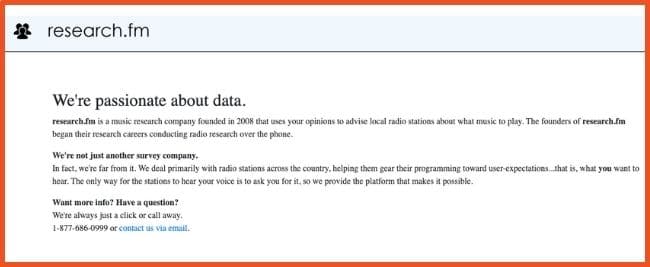 Research.fm is a company that advises radio stations on what music to play. To do this, they perform market research and offer music surveys to listeners.
Their website is a bit dated and confusing; however, they have an A+ rating from the BBB. If you're interested in joining one of their surveys, you'll need to use the contact form on their website.
3. RadioEarn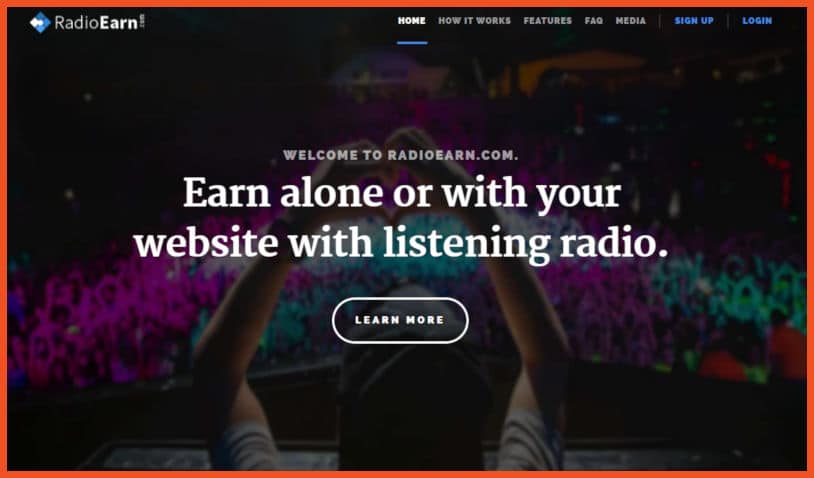 If you're looking to earn Paypal cash from listening to music, you might like RadioEarn.
RadioEarn is a free app that rewards its users by giving them points for every fifteen minutes they spend listening to music on the app. 
You can cash in points for Paypal cash on a net 30 basis.
RadioEarn is based out of Germany but is open to users worldwide.
4. Music Xray
MusicXray is a company that connects new artists with potential fans. 
As a fan, you'll fill out a profile and then be matched with music that fits your taste. 
You'll earn money for every song you listen to. I couldn't find the exact amount of earnings on the company's website, but the pay is rumored to be $0.10 per song.
After your account accumulates at least $20, you can cash out for Paypal cash.
5. Earnably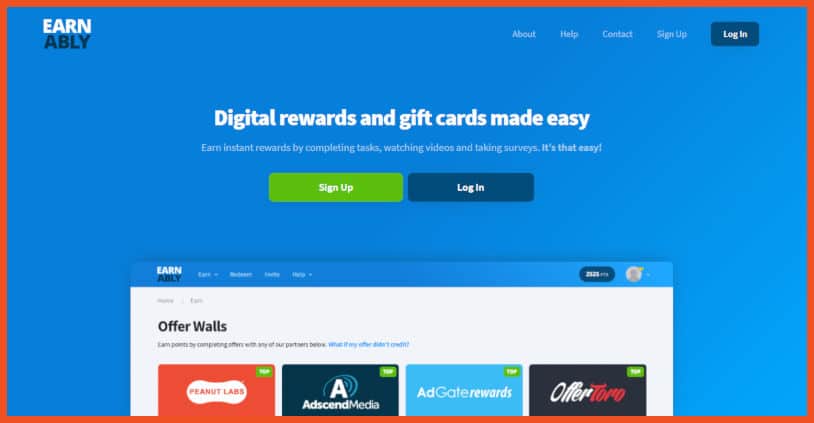 Earnably is a company that rewards its users for completing offers and tasks.
One of the offers you can get rewarded for is watching music videos. 
Watching one music video will net you 0.7 points. For reference,$10 Paypal cash is 1,000 points. Luckily, there are many other ways to speed up your earnings if this is a program you're interested in.
6. HitPredictor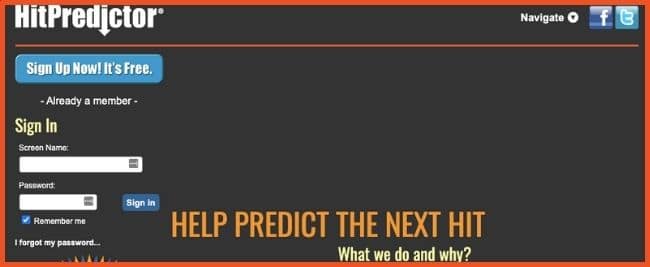 HitPredictor allows its users to listen to and weigh in on brand new music and artists. 
Qualifying participants can earn points by listening to and reviewing music and referring friends. Users can then cash in points for prizes.
HitPredictor doesn't list their payouts on their website. However, the pay is rumored to be about $0.03 per song.
7. Unique Rewards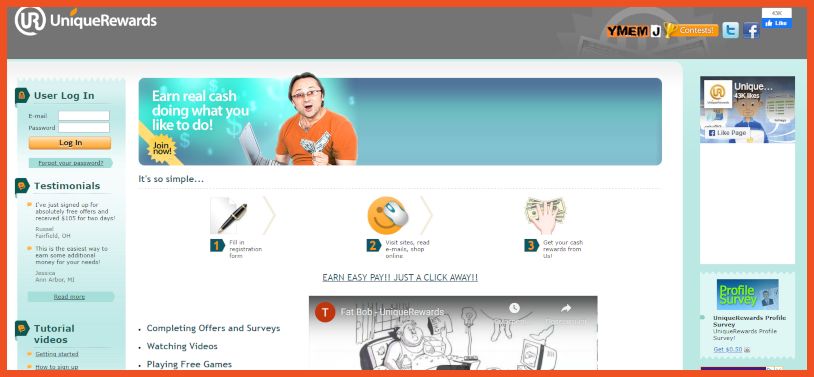 Unique Rewards is a site similar to Swagbucks that pays users for a variety of different tasks.
At first look, Unique Rewards looks a little dated. This company has, however, been in business since 2003. They have a 3.2 out of 5 ratings on Trustpilot with mixed reviews.
When you sign up, you have to jump through a few hoops (sign up for survey sites) to view the offers you want to participate in. Once you get to those, though, you can check the "watch videos" section and look for music videos.
8. Playlist Push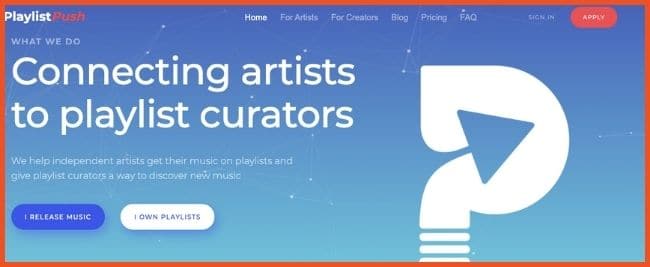 If you're a TikTok creator with at least 30,000 followers or you curate popular playlists on Spotify,  you can earn money with Playlist Push.
Playlist Push connects up-and-coming artists with popular creators to help new artists launch their careers. As a creator, you can earn money using the artist's songs in TikTok videos or by adding them to your curated playlists.
9. Slice the Pie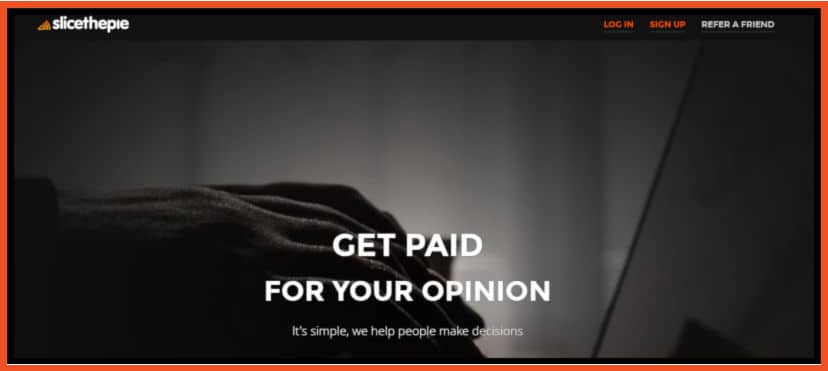 Slice the Pie is a company that helps upcoming artists, fashion brands, and even commercials get reviews before hitting the market.
As a user, you can listen to music and get paid for your reviews. The better and more detailed your reviews, the more money you earn.
Once you earn at least $10, you can withdraw your earnings to your Paypal account.
10. Genius
Genius is a little different than the other sites listed. You can turn it into more of a part-time job than a side hustle.
With Genius, you get paid to transcribe song lyrics. This means you'll listen to music and type out the lyrics.
If you're interested in this type of work, you can check out Genius job openings here. Look for the position titled "lyrics associate."
11. WeLocalize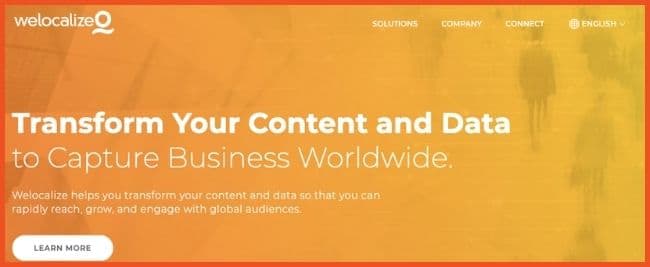 Welocalize is another company that pays freelancers to transcribe song lyrics. This job has the potential to be turned into a part-time income.
To qualify for the song-transcriber position, you'll need to submit a resume and a cover letter explaining your love of music. Transcribers are required to transcribe at least 50 songs per week.
You can fill out an application here if you'd like to work as a song transcriber.
12. Cash4Minutes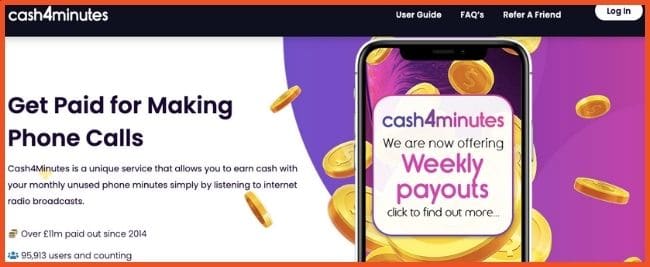 Cash4Minutes is a program that will pay you to call into and listen to radio broadcasts.
Once you reach the minimum account threshold, you can cash out your rewards for Paypal cash, Bitcoin,  bank transfer, or Amazon gift cards.
13. Nielsen Computer & Mobile Panel
Nielsen Computer & Mobile Panel is a market research company. They'll pay you for downloading their app on your computer and mobile device and permitting them to track your internet usage.
While this isn't directly tied to listening to music, that is one thing they'll track. All of the data they collect on you is private, and they never collect usernames or passwords.
If you leave their app installed on one or more of your apps for a year, you'll earn $50 in rewards.
14. MusicGo

Music Go is an app that rewards its users for listening to music. 
Here's how it works: First, download the app and stream the music you're interested in. You'll receive points just for streaming. You can earn extra points by collecting puzzle pieces on the app or spinning the prize wheel.
You can cash in points for gift cards. 
This app has a lot of mixed reviews – some people love it, while others reported having trouble reaching the minimum account threshold to cash out. The app has a 3.7 out of 5-star rating on Google Play.
15. Renaissance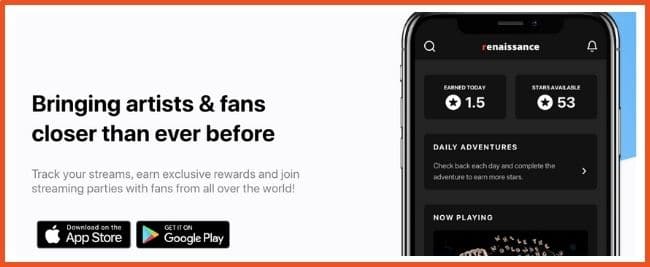 Renaissance is an app that you can download on your phone or computer. It connects to YouTube and Spotify and tracks the music you stream.
Renaissance rewards its users with 1 star for every 20 songs streamed. Users can earn up to 5 stars per day. It also has a leaderboard in the app that tracks top fans for specific artists.
Users can cash stars in for rewards.
Frequently Asked Questions
Why Would Companies Pay People to Listen to Music?
The reasons companies pay users to listen to music typically fall into one of four different categories. The first reason is that the company is working with new artists to help them get their careers off the ground.
By paying users to listen and review music, an artist has a greater chance of finding fans and getting honest feedback.
Secondly, some of these companies only want to work with "influencers" who have large social media followings or Spotify influence. This is because the companies hope the influencers will use their client's music on TikTok videos or add them to their playlists.
Third, companies like Nielsen or Renaissance are simply interested in tracking your music or internet consumption for market research purposes.
Last, some companies specialize in transcription and hire contractors to listen to music and type out the song lyrics they hear into special software.
Can I Get Paid to Create Spotify Playlists?
Not technically, but kind of. 
Playlist Push will pay popular Spotify, YouTube, and AppleMusic curators to review songs. Pay is $12 per song.
What Other Ways Can I Get Paid to Listen to Music?
If you want to get paid to listen to music, one other option you have is to start a blog. It'll take a while to build up an income, but with time, an intelligent plan, and hard work, you could turn a music review blog into part or full-time income.
Conclusion
Can you get paid to listen to music? Sure.
It's not going to be much. However, if you're working out, going for a run, or just like music playing in the background, give one of these sites a go.  They are a fun way to earn extra cash and gift cards.
Do not try some unethical ways to earn.
If you like the idea of getting paid to listen to music, here are a few more side hustles you can check out:
Looking for more ways to earn money?
Check out the video below to learn how I went from $0 to $3,000,000: