In this article I'm going to go over 17 high-ticket affiliate programs that have the biggest commissions I've ever seen in this industry.
One of these high ticket programs has paid out $30,000 in a SINGLE commission.
Just so everyone is on the same page…I personally promote over half of the programs I mention and make over 6 figures doing so.
(So they definitely work).
Most of them are EASY to sign up for and have great reputations that make promoting them very natural and easy.
Also, if video is easier for you – I go over most of them here as well.

But first…
Let's start by just throwing this out there…
If all you are promoting is Amazon affiliate products right now – you're making a HUGE mistake.
A lot of new affiliates are scared and think that selling a high ticket programs is just too hard and no one will buy from you.
Wrong!
Think about it.
If someone is searching for a mattress online, is it feasible to say they are probably going to buy a mattress at some point, even though it has a higher ticket item?
Absolutely.




It is no harder to sell a mattress to somebody looking for a mattress than it is to sell a book to somebody looking for a book.
Pushing high-ticket affiliate products is one of the most lucrative forms of affiliate income that exists in 2020. And it's simply not that much harder than low-ticket selling.
This is why I get SO frustrated when people say the Amazon affiliate program is the best way for beginners to start with their measly 4% commissions and low-ticket physical products.
*Update. Amazon just lowered that 4% to 1%.
Enough rambling.
Here is a list of the best high ticket affiliate programs you can promote in 2020.
This high-ticket affiliate program will blow your mind and I genuinely believe there is no better program out there right now.
Here is why.
Imagine a high-ticket affiliate program where neither YOU nor the person buying EVER has to spend any money, but BOTH of you make money.
Sounds impossible.
But iHub has done it.
The video above goes into a lot of detail (it's the last high-ticket affiliate program mentioned), but essentially when someone signs up iHub sends them a little device called a Helium miner.
That device joins the iHub network, which is a cellular network trying to cover the entire US.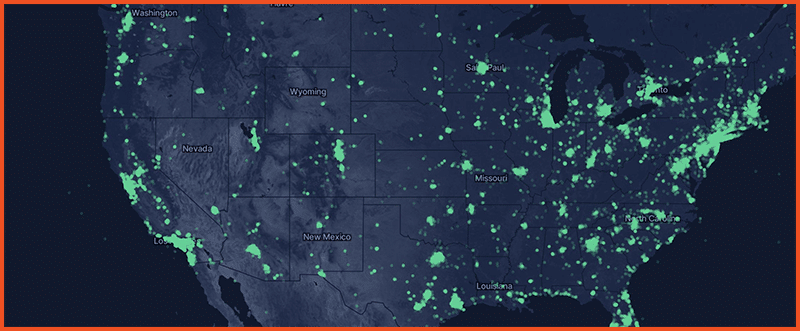 When someone uses the network they pay iHub, and if your miner was involved in the use then iHub pays you.
And as a member of their affiliate program, you get a cut of anyone who signs up under you and gets a miner.
And of course you can get one as well and make money on your own miner.
Just note, they pay in a crypto coin (which can easily be converted into USD whenever you want.
You can join iHub's affiliate program and learn more here.
Commission:  40%
Niche: Make Money Online
Buy to join: Some products
Highest commission on single sale: $4,000
This is another high ticket affiliate program that I just started working with. They have a very lucrative program that's simple to understand. There's basic and pro versions. The basic plan allows you to earn between 5 and 30% commission, while the pro plan allows you to earn 40% commission on products up to $8,000.
The best part about legendary marketer is they provide tons and tons of training. I would hop on to the pro version plan. It is $30 a month and dramatically increases your commissions.
Legendary also offers a 15-day challenge for $7 where they help you set up your entire affiliate business step by step. It is one of the best products I have ever seen to not only LEARN affiliate marketing, but to promote.
Joining and completing the challenge also increases your chances of getting accepted as an affiliate dramatically.
You can join Legendary Marketer here.
I also love them because they sell multiple products, and if you can get anybody to even put an email address they will be cookied to you. This means if they buy something down the road you get paid.
I can't tell you how many times I've sold a low $1 product and months later made a high-ticket commission of $1,000 off that same customer because of this cookie.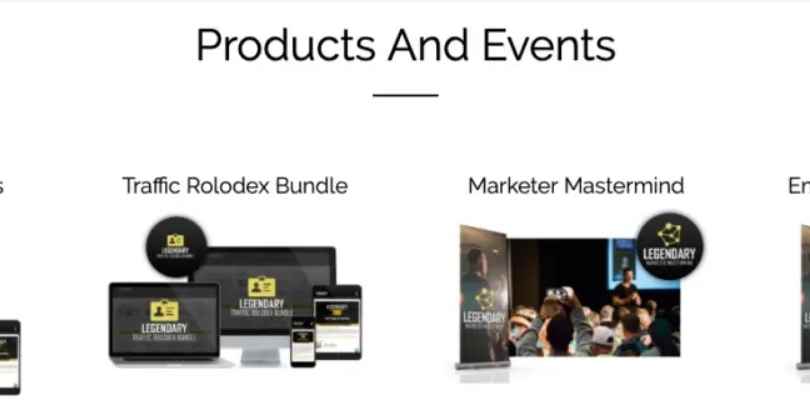 Commission: $10 + 10% for 12 months
Niche: Anything
Buy to join: No
Highest commission on single sale: $150
Now before you take out the pitchforks, just hear me out on why I love this program.
First is that every company needs it and it can apply to any business.
Second is that even though the highest affiliate commission on a single product is $150, you can earn MUCH more than this by choosing the $10 + 10% model.
Because Fiver is ADDICTING. When you show someone Fiverr for the first time, they will buy gig after gig after gig.
Fiverr lets you choose to take $10 + 10% of everything they buy in a year.
To put in perspective – I have spent almost $3,000 on Fiverr this year.
Commission: 40%
Niche: Online Business
Buy to join: No
Highest commission on single sale: $ 1997
ClickFunnels is a funnel building tool and one of my favorite high ticket products to promote because it's so valuable and offers a killer 40% commission.
Even better, when you sign as an affiliate they give you an insane amount of free training. They have training from 30 6-figure affiliate marketers and give you all the training for free.
Join Program [Free] For Access to Bootcamp

Their affiliate program allows you to promote a variety of low-ticket and high-ticket products valued up to $1997 with an impressive 40% commission. So you can make up to $798 on a single sale.
My favorite part about their affiliate program is the lifetime cookie. Just get someone to put in an email address and you can make commissions for years.
Another thing that's unique about ClickFunnels is that you can join a special program where they'll buy you your dream car if you succeed as an affiliate. (For real, I actually won a car that way!)
ClickFunnels also has the best training for their affiliates I've ever seen a program put out. It is called the affiliate bootcamp. Russell Brunson, ClickFunnels founder literally went out and interviews dozens of the best affiliate marketers on planet earth and asked them one question.
"What would you do if you had to start over and had 30 days to get your entire business back up and running?"
Then he turned their responses into a powerful training on selling high-ticket affiliate products.
You can sign up for the bootcamp here (even if you don't promote ClickFunnels!).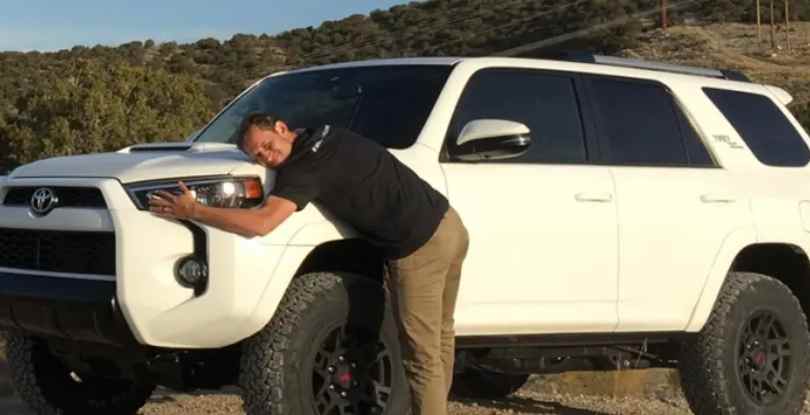 ClickFunnels has been my number one money-maker for 3 years in a row.
If you want to learn how I promote ClickFunnels, watch my webinar.
AlignerCo is the highest performing product on the Awin network right now.
As the name implies, they are an Invisalign competitor (braces and retainers) costing anywhere from $1,000 to $2,000.
You can get EPCs higher than $10 as an affiliate.
Very few high ticket affiliate programs out there come close to pulling this off.
Sending just 10 people should result in a $100 in commissions, which is great for people with small audiences and sites.
They are hosted on the Awin Network.
Commission:  50%
Niche: Amazon
Buy to join: No
Highest commission on single sale: $ 2500
Amazing Selling Machine is one of the best high ticket affiliate programs to make money on Amazon.
I don't personally promote this program but I have a lot of friends who successfully promote it.
It's one of the core courses out there that teaches you how to crush it on Amazon. They pay 50% on a $5000 course. So just drive one sale and you'll get a commission comparable to what most people earn in a month.
Amazing Selling Machine is probably the truest high-ticket affiliate product you can promote.
Two sells in a single month is enough to make a full-time income.
Commission: 30%
Niche: Instagram
Buy to join: No
Highest commission on single sale: $397
This affiliate program involves promoting an Instagram marketing masterclass by Josue Pena. If you haven't heard of him, just know this guy runs the Instagram accounts of like half the influencers you see on the internet today.
So he knows exactly what he's doing, which makes promoting his product to interested subscribers really easy. The affiliate program offers a 30% commission on a $1000 course.
Despite being expensive, his products are really easy to push and make commissions from because they're so valuable. Thousands of people search the internet for ways to make money with Instagram every month. You just need to catch a few.
Josue sells via a free webinar that has been refined dozens of times and has extremely high conversion rates. Josue's course is one of my favorite high-ticket affiliate products because his students all love him and I feel good promoting his course to my audience as a true win-win situation.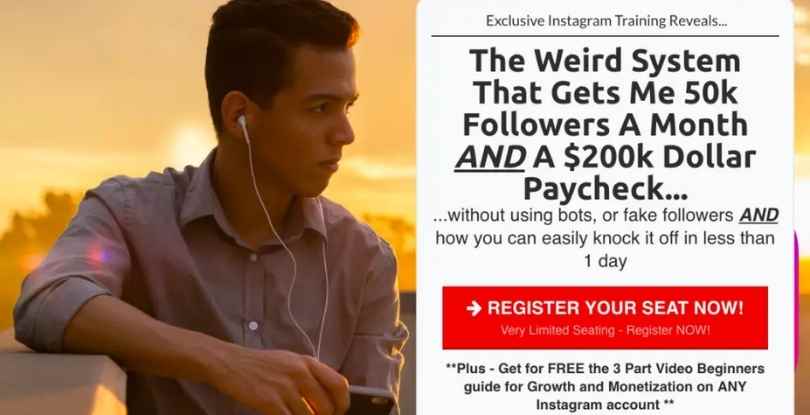 Commission:  $250-$1,000
Niche: Business
Buy to join: No
Highest commission on single sale: $ 1000
Hubspot has one of the great free affiliate programs where you can earn up to $1,000 in commission for each product purchased. How much you earn depends on the product tier: $250 for basic, $500 for professional, or $1,000 for enterprise. Hubspot also offers a generous 90-day cookie window, so you have plenty of time to nurture leads into purchasing a high dollar product. There really is no tool out there that compares to Hubspot's capabilities, so promoting it to the right audience should be a breeze.
Commission:  35%
Niche: Hosting
Buy to join: No
Highest commission on single sale: $200
WPEngine is one of the best affiliate programs to make money because you can promote their managed hosting platform as well as their premium WordPress themes.
They offer $200 minimum commissions for WPEngine sales and 35% for StudioPress theme sales. Promoting these products to your audience is easy using their pre-made assets as well as exclusive offers, custom discounts and promotions.
You can also earn progressively higher payouts by referring more customers to the WP Engine platform. The longer you have an affiliate relationship with them, the more opportunities there are to earn significant income from commissions.
While WPEngine isn't technically high ticket, they are on my favorite list because literally every business on planet earth needs a host, and if your audience is business owners it's a no-brainer sale.
Commission:  40%
Niche: Make money online
Buy to join: No
Highest commission on single sale: $600
Genius Webinars is one of the high ticket affiliate programs in online sales. Their program involves promoting an online course that teaches you how to do webinars and online sales in general. It's a $1500 course with 40% commission. So do the math and see on how much you can earn by getting even one successful referral with this program!
Commission:  30%
Niche: Private Jets
Buy to join: No
Highest commission on single sale: $5,000-$10,000
I've never promoted Villers Jets before but I know people that do. It's essentially a private list of jets you can charter. So if you have a list of well-to-do subscribers you can make a lot of money promoting the Villers Jets service. It makes my high ticket affiliate programs list because of the commissions. You can earn $1,000's for every flight book, as well as 30% profit share and recurring commission for the lifetime of the client.
This is the most high-ticket affiliate program I've ever seen.
This means that just a few sales to the right people can result in a lifetime of recurring high-ticket commissions.
Sure, it would take some work getting the assets in place online to make that work, but if you focused on search engine traffic like I teach in my webinar it is totally possible.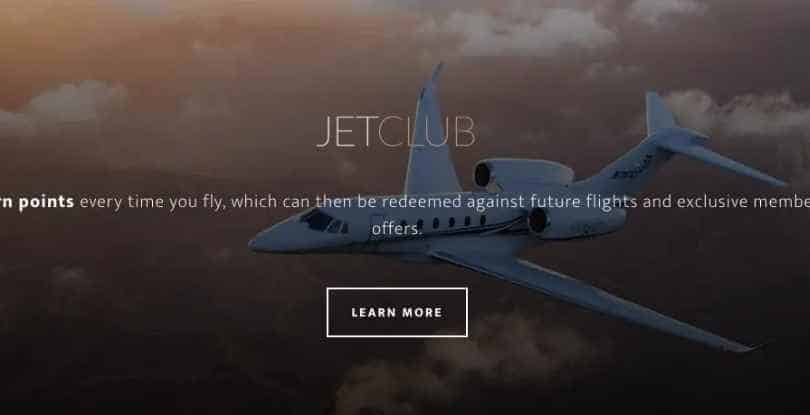 Commission:  3% (of total investment)
Niche: Hosting
Buy to join: No
Highest commission on single sale: $100 per email address
I just signed up for this affiliate program recently. Click Again is in the asset management niche. So if you have clients with a lot of assets or if you have a website that teaches about asset management, this is a great affiliate program to look into. You can make up to $30,000 from both sales and leads.
You get up to $100 for each verified email you refer, up to 3% of their total investment amount, and an additional 1-2% on all sales referred by brand partners you sign up. That's lots of earning opportunity!
Click Again is the highest-ticket affiliate product I promote. I'm still waiting for my $30,000 commission to come in, but where else can you make $30,000 for a single referral?
Commission:  35%
Niche: Hosting
Buy to join: No
Highest commission on single sale: $200
Hostgator is one of the great free affiliate programs out there because of its simplicity. It has one of the smaller programs but it's still on the list because you can get $200 per sale.
The cool thing is that people who sign up for Hostgator only have to pay $20 to sign up, then you as an affiliate automatically get $200. So you don't have to convince your audience to purchase high-dollar products to get a nice commission from Hostgator.
Commission:  Set Cost
Niche: Financial Management
Buy to join: No
Highest commission on single sale: $800
Plus 500 has one of the best high ticket affiliate programs out there. They're in in the financial management and trading space. So if you have an audience that wants to learn about online investing, this is a great choice. With their program, you get $800 as an affiliate for every new signup you refer.
Shopify is arguably the most popular ecommerce platform on the web, and have one of the best high-ticket affiliate programs out there. If your target audience is interested in building an online ecommerce business, you can make a lot of money promoting Shopify as an affiliate.
Shopify offers an average of $58 commission for each new user who signs up for a paid plan with your referral link. You can also earn $2000 for each Plus referral. And actually all you have to do is get your audience to sign up for a free trial. Then Shopify will start nurturing these leads to transition to a paid plan.
Elevated Entrepreneurs makes my highest paying affiliate programs list because they're very relevant and offer great commission.
They actually teach people how to build a digital lifestyle business through high ticket affiliate marketing. So not only is it good to promote their offer, it's great to also take their offer if you want to learn more about earning big money with affiliate marketing. They're a couple of really cool guys that I know well, so if you want to build a close relationship with an affiliate to make great money, check out Elevated Entrepreneurs.
SEO Power Suite is an SEO software for agencies. They make the highest paying affiliate programs list because of their commission policy. A lot of high ticket affiliate programs give you a monthly commission, but this one gives you $197 up front. So that's pretty cool. It's a great way to encourage new affiliates and help you earn revenue before you ramp up your promotion strategy.
SEMRush is one of the most powerful marketing analytics softwares out there. They also have a killer affiliate program — you can promote the software to audiences that want to build their visibility online.
BeRush makes the list of high ticket affiliate programs because they offer 40% commission for SEMrush subscription sales. Their software plans range up to $399/month, so that's a $160 commission for each referral. The commissions are also also recurring, so you get paid every month a preferred customer pays for their subscription.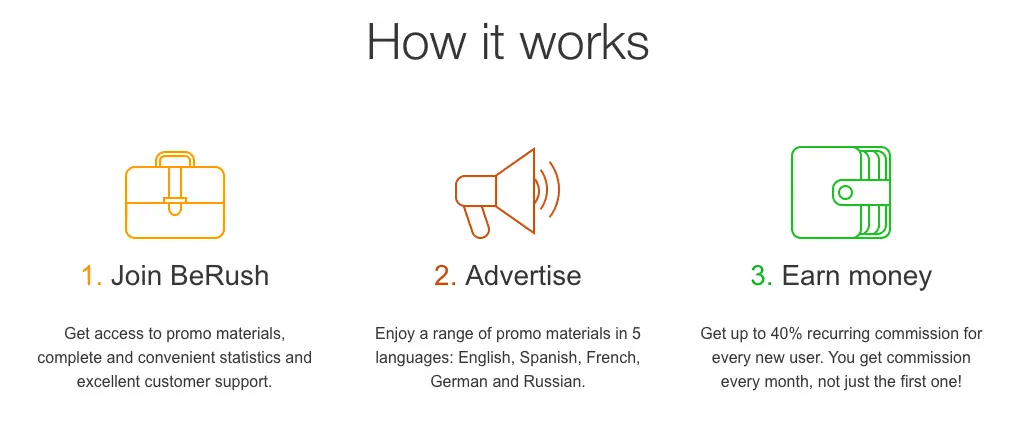 LiquidWeb claims they have the most lucrative affiliate program in the web hosting industry. They offer two affiliate programs to choose from, one hosted on CJ Affiliate and another run through their in-house platform, Impact Radius.
Which program you chose will impact how much commission you earn, but it's possible to get up to $1500 per sale. Becoming an affiliate for a web hosting service is always a great idea, because just about everyone online today needs web hosting.
Kinsta is another hosting service that makes the high ticket affiliate programs list because they offer recurring commissions. You can earn up to $500 for each referral plus 10% monthly recurring commissions for life. As long as your referrals stay signed up for Kinsta, you'll get a cut of the earnings. The platform also has a 5% churn rate, making the chances of getting recurring commission very high.
You don't have to refer a lot to get a nice monthly income from Kinsta. For example, if you refer 5 new subscriptions for a business plan each month, you'll have a passive income of $1,350 monthly after one year.
Take Advantage of High Paying Affiliate Programs in 2020
Referral marketing has quickly become one of the best ways to find new leads and customers online. As a result, new affiliate programs are popping up all the time, bringing opportunities for high ticket and recurring commissions. So definitely keep an eye out for new programs I should add to this list!
I also have lists in different niches such as gaming, credit cards, crypto, and more.
Comment down below what your favorite high-ticket affiliate program is and don't forget to join our Facebook group to gain access to even more free content and courses.
Want an in-depth look at my 7-figure affiliate marketing business?