Online Social Media Jobs That Pay $30/Hour
Availability to start this week
Make $25-$35 Testing New Apps
Just need access to phone/tablet
5+ hours per week available
I first heard of Legendary Marketer about a year ago through a big YouTuber's review, and I instantly thought it was a scam.
Something about the vibe I was getting just didn't jive with me.
So I wrote it off and forgot it existed until just a few months ago.
It wasn't until a year later that I actually met the CEO, David Sharpe, that I started to sing a different tune.
He is a GOOD dude! A rare person in the online marketing space who cares about his employees, students, and affiliates.
So I bought some of the products.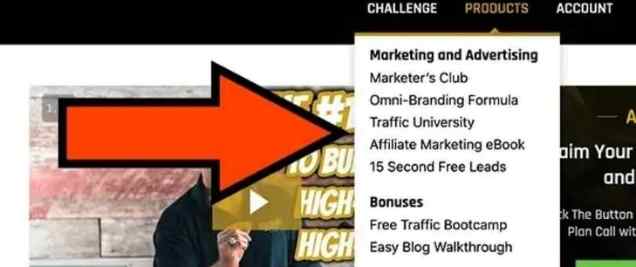 They have some GOOD stuff in there, and a lot of it is free, or basically free.
My favorite BY FAR was the Legendary Marketer 15-day challenge .
For $7 they walk you through building your affiliate business in 15 days.
It includes
Daily video training
Daily assignments
Daily quizzes
Call with mentor
At the end you literally have your affiliate business, products, emails, everything ready to go.
If there is one product they sell that is absolutely worth the money, it's the challenge.
You can find the challenge here.
I want to take a minute to talk about what would make it a scam.
To me a scam is when they don't deliver what they promise. I often hear people accuse trainings like this of scamming them, but on further research you come to discover those people simply didn't do the work.
So let's look at this disclosure on every page.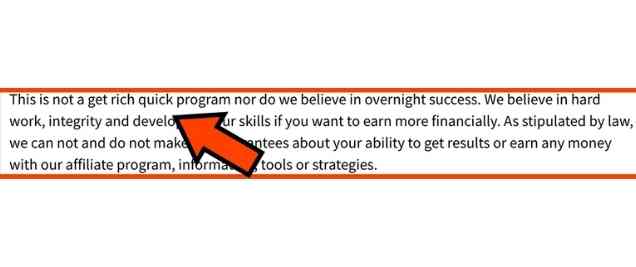 So you need to keep in mind that they are an education platform. They are not there to do the work for you and make you rich. They are built around giving you skills that help you make yourself a successful affiliate marketerr.
[maxbutton id="71″ url="https://buildapreneur.com/recommends/legendary-marketer/blog-review-link-3″ text="Join the Legendary 15-Day Challenge" ]
What Is Legendary Marketer?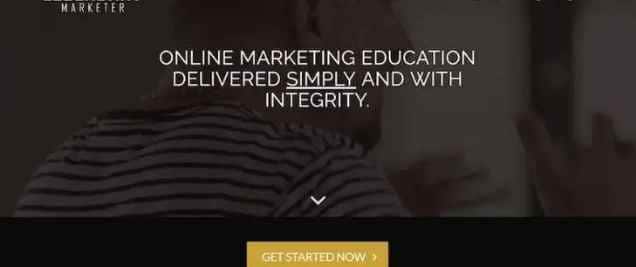 Legendary Marketer is essentially a series of in-depth training material around building a successful online business. It has a focus on affiliate marketing.
This training comes in the form of written articles, video content, online events, and in-person events. It also covers various aspects of online business, such as affiliate marketing, coaching, consulting and even selling your own digital products.
Okay, that was a boring explanation. That sounds like just about every other business online right?
Let me give you something real.
Legendary Marketer is essentially an online ecosystem of affiliate marketers and online business owners. They put out massive amounts of training content, and have a large community that supports each other.
Few companies have done as well as this one at creating an online movement that can inspire, teach, and help you succeed.
Who is Legendary Marketer For?
Having been through a lot of their content, they definitely focus on beginners in the online business space. They are not there to get you from $10k a month to $100k a month, they are there to get you from $0 to $5k a month.
If you are looking for more advanced training, check out Affiliate Secrets.
They teach you how to set up sales funnels (essential in online business today), how to create email sequences to follow up with customers and leads, and more importantly they teach TRAFFIC.
They give you templates and even one-click import options whenever they can, where you can click a single button and import funnels into ClickFunnels accounts.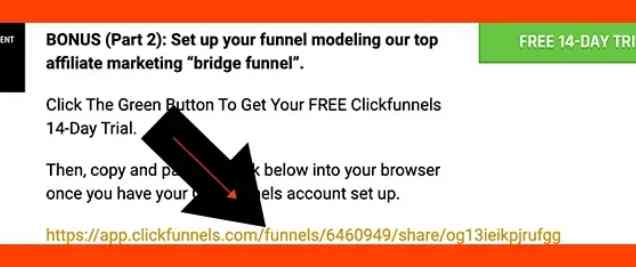 As the shot above shows, they also are very structured with assignments, quizzes, and even a free coaching call with some products to help you get the most out of your training (and of course upsell you).
The trainings are most beneficial to affiliate marketers as that is the background of David Sharpe and it comes out in what he teaches.
Let's Talk Products
The Legendary Marketer website currently features 6 different products, though many more are available through upsells and other private channels.
One of my favorite things about their products is they range from completely free, up to thousands and thousands of dollars where they do everything for you.
But you can get in the door with the free products, make some money, and then move up the ladder from there.
For this review, we recommend that route.
Business Builder Challenge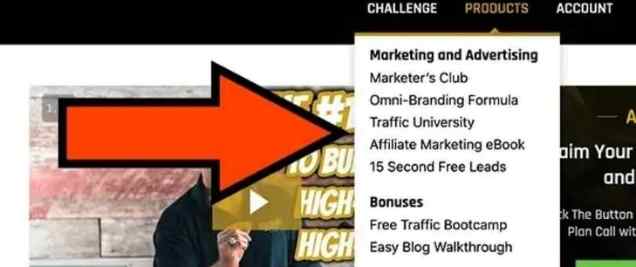 This is their main front-end product that they give away for free. Honestly there are very few free products in the IM space that are this high-quality.
The business builder challenge is essentially a 15-day step-by-step training plan to get your online business off the ground.
It is easy to follow, sequential, and leaves you with a full business up and running at the end. While Legendary Marketer obviously sells additional products, the goal of this one is to have you running before those products ever come into play.
It includes daily tasks, quizzes, assignments, and even coaching (which is crazy for a free product).
If you are on the edge about signing up, this is the most logical first step because it's free and you can test out their style without spending money.
Click here to sign up for the challenge (it's free).
The Legendary Marketers Club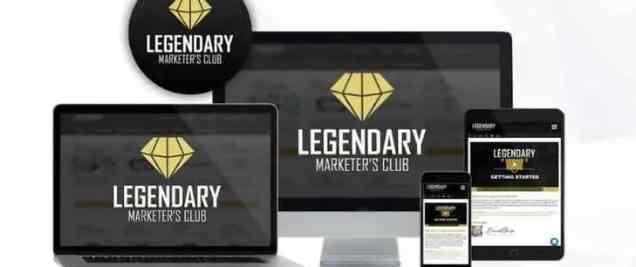 Dubbed "the Netflix of online marketing training", this one is comprised of different mini-courses designed to help entrepreneurs grow and scale their online businesses.
You'll also gain access to weekly live classes, each delivered by someone on the Legendary Marketer team. The only downside to this is they often don't let you know the subject before hand, so you typically will be better off watching the replays.
But attending live has much more benefit because you can actually ask questions to incredible experts and get them answered on the spot.
I know I have no other program for $30 a month that can get you live weekly coaching from 7-figure experts in online/affiliate marketing fields.
Speaking of the mini-courses, at the time of writing there are only 7 available but each contain anywhere from 4 to 21 video lessons. Combined, you're looking at over 30 hours of content covering many different verticals of online marketing.
Trainings include mindset (an overlooked part of most trainings), sales funnels, product selection, email marketing, anything else you can think of.
As for the production quality of the lessons, most of the content is filmed in front of a live audience. It ticks all the right boxes in terms of topics covered and how it's delivered. The speakers clearly know what they're doing and it has a very fresh feel to it.
Overall, you'll find all the usual marketing basics are well covered here as well as some pretty advanced hacks that some of their members are doing.
This is another easy low ball offer. It's only $30 a month, so you could take it for a month, watch all the training, and cancel if you want.
You can sign up for the club here.
Traffic Rolodex Bundle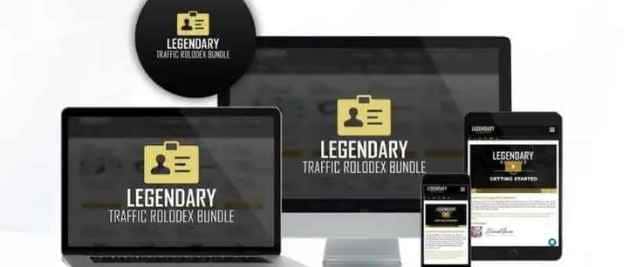 Time to get into the more expensive stuff.
This training is designed to help you drive traffic to your website or landing page. It is made up of 8 different modules surrounding the most popular/effective traffic-generation methods.
Here, you'll learn how to drive traffic from Google, Facebook, Twitter, Instagram, Youtube, and Google Display Network. You'll also get a crash course on building landing page that pass compliancy checks across advertising platforms.
Each module is taught by someone who is an expert in that module. I love this method of teaching because you can pick one that really works with you and focus everything on that. Don't just watch all the modules or you just wasted a lot of your time.
I don't know anyone who is an expert at Facebook, Google, Twitter, Instagram, and YouTube all at once.
My only issue with the Traffic Rolodex is that most of the content is based on running paid traffic campaigns through the likes of Facebook, Instagram and YouTube. Anyone looking to utilize free traffic channels will be disappointed with this one. I think many of the scam complaints come from these people.
I'm a huge fan of organic methods (like this blog post) for making money.
However David has been bringing on experts to talk about organic a lot more lately, including platforms like Tik Tok. He has students that have blown up on Tik Tok in literally weeks. It is a huge potential platform for growing a business.
Overall, if you have the budget and you're looking to utilize paid channels for affiliate marketing purposes then it's a worthwhile purchase. If you are looking for organic though, stick with the club until you are ready to move on into paid.
The Traffic Rolodex Bundle is $247 as a one-time payment, which is still relatively inexpensive compared to the rest of the products on offer from Legendary Marketer — though the upfront cost of paid traffic is another factor to consider.
Conclusion: Not a Scam.
Affiliate Marketing Business Blueprint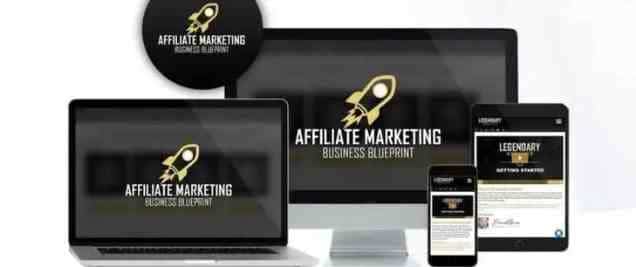 Affiliate marketing is easily one of the most popular online business models in 2019 as it offers a very low barrier to entry with great potential to scale — a combination you'll struggle to find with other models.
This training takes you through the basics of affiliate marketing, such as:
What affiliate marketing is
How affiliate marketing actually works
How to pick out products to promote
Actionable advice on getting started
How to start earning your first commissions
Once again, while you can apply these lessons to other affiliate opportunities, much of the training revolves around promoting Legendary Marketer products, and if you remember from earlier, you'll need to pay a monthly fee to get the best commissions.
You can start to see how their training interconnects in a way that makes it hard to resist the next offer, but whether you agree with this type of marketing is up to you (and your wallet).
The Affiliate Marketing Business Blueprint is $2,500 as a one-time payment. Honestly I think you would be better off taking my training on affiliate marketing, watching the webinar, and even purchasing my full course at a fraction of the price.
I have hundreds of successful students, and teach traffic, funnels, and everything else you need. Is this a shameless plug? Yes, but I genuinely believe that I have the upper hand on this one.
Conclusion: Not a scam, but not a great investment.
Click here to buy Affiliate Secrets 2.0.
Digital Products Business Blueprint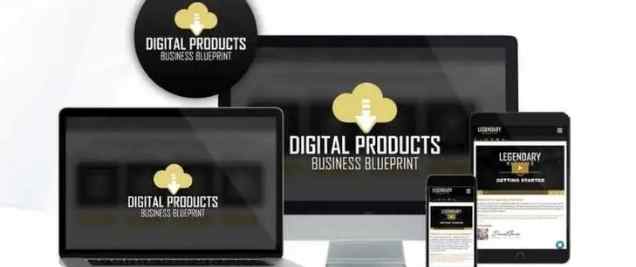 This training is about creating digital products such as written ebooks, video content and audio files to sell through a course or membership-style portal. (That's right, you can do away with the nightmares of shipping and logistics.)
Make no mistake, this is still a powerful and very much underutilized method of monetization. While most online marketers focus on promoting other products for a cut of the profits, this approach allows you to keep 100% of every sale.
This training is broken into two core stages:
Channeling your knowledge and passion into a full-fledged information product, including what medium to choose and how to structure the information in a way that makes sense.
Getting that information product in front of your target audience, including topics such as which marketing channels to use and how to find that "sweet spot" in terms of pricing.
Speaking of pricing, the Digital Marketing Business Blueprint is $2,500 as a one-time payment which, once again, is a pretty hefty investment for any online training course.
Conclusion: Not a scam but not worth the investment.
Coaching & Consulting Business Blueprint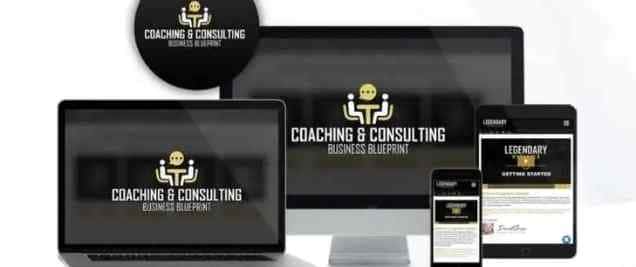 Not ready to jump on the affiliate marketing bandwagon? Don't have a desire to create and sell digital products? Well, you're not out of options yet.
If you have the time, knowledge and experience to offer, then becoming a coach or consultant will allow you to build a highly profitable service-based business without having to sell to the masses.
This training will show you:
How to identify a specific niche for your coaching and consulting service
How to find qualified leads that will benefit from your service
How to develop a winning pitch and close potential clients
How to find the best industry platforms and tech to run your business
How to choose an invoicing platform to collect payments from clients
How much will this one set you back?
You guessed it, the Coaching & Consulting Business Blueprint will set you back another $2,500 as a one-time payment.
While this business model is much less scalable than the previous, there's no denying that becoming a successful coach or consultant will easily produce a return on that investment. With that said, this one is still relatively overpriced.
Conclusion: Not a scam but a little overpriced.
Events & Masterminds Business Blueprint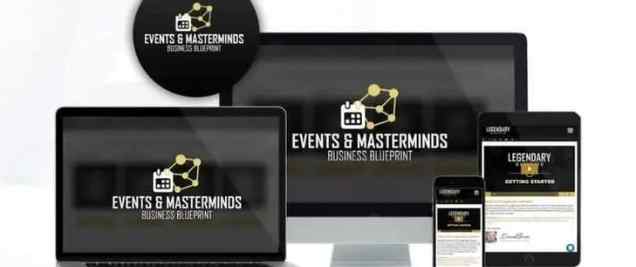 This is the last training on the list, but by no means the least significant. This is the one high-end investment I actually think it's worth it. To me if you're going to pay more than $1,000 you should get some kind of personal touch or coaching
This product comes with that.
Despite the growing popularity surrounding online ventures, events and masterminds have remained a profitable business opportunity for those who prefer a more "in-person" approach.
This one can be applied to pretty much any industry such as digital marketing, self-improvement, or health and fitness.
In this training, you'll learn:
How to plan your event the right way (avoiding common pitfalls)
How to slash overheads and increase profit margins
Who to hire and where to host your events
How to create a productive atmosphere for your attendees
How to get people to keep coming back (and paying)
It's also worth mentioning this is primarily based on live, in-person events, so those looking to host virtual summits or regular mastermind group calls will find little value in this one.
Gaining access to the Events & Masterminds Business Blueprint will require an investment of $2,500 as a one-time payment.
Conclusion: Not a scam, and actually worth it if you want to go the event route and talk to people.
Note: Legendary Marketer has other products that aren't listed on the website but are offered as upsells through their core products. This review only covers the core products found here.
The Facebook Group Community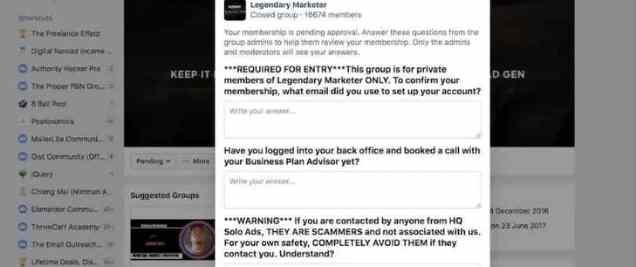 You didn't expect me to finish this review without mentioning the Legendary Marketer Facebook group, did you?
The good news is, regardless of which (or how many) products you buy, you'll be allowed to join the Facebook community with over 16,000 other Legendary Marketer members.
When you first join the group, you'll be asked to provide your account email address for verification purposes:
It can take a few days to get approved, but once inside you'll be able to:
Discuss course lessons and takeaways
Get help on related sticking points
Gain insights into other business ventures
Network with other members
Despite videos, downloadable PDF's and endless bonuses, a bustling community is often the most overlooked perk you gain from a purchase like this. You'll find it's also often the most valuable to your business long-term.
Legendary marketer has one of the best online communities second only to my group – Automation Nation.
The Truth
To finish things off, let's go back to the title of this article; "Is Legendary Marketer a clever scam or worthy business investment?"
This is a highly subjective question and you can expect a different answer from just about everyone you ask. (Though it's best not to ask affiliates, if you know what I mean.)
Here are my general thoughts.
I recommend some Legendary Marketer products wholeheartedly, and others I'm wary to put my weight behind. The TikTok challenge and the business builder challenge I would absolutely get, while I may hold off on the higher-ticket products for now.
PROS
Content covers all major areas of digital marketing
High-quality content presented by experienced marketers
Generous affiliate commissions (on the paid affiliate plan)
Access to an engaged Facebook community group of like-minded entrepreneurs
30-day refund policy on all products
CONS
Content is heavily broken up and sold as individual products
Affiliate training is too focused on promoting Legendary Marker products
Some video content is recycled from live recordings
Commissions on Legendary Marketer products scale based on free/paid membership
Some of the products are overpriced for what they are
The best route if you are new to this all is to get their free and their $1 products and start working your way through them.
If you like them, you learn from them and feel good about them, then you can move up to the higher stuff.
Check out my other reviews below: