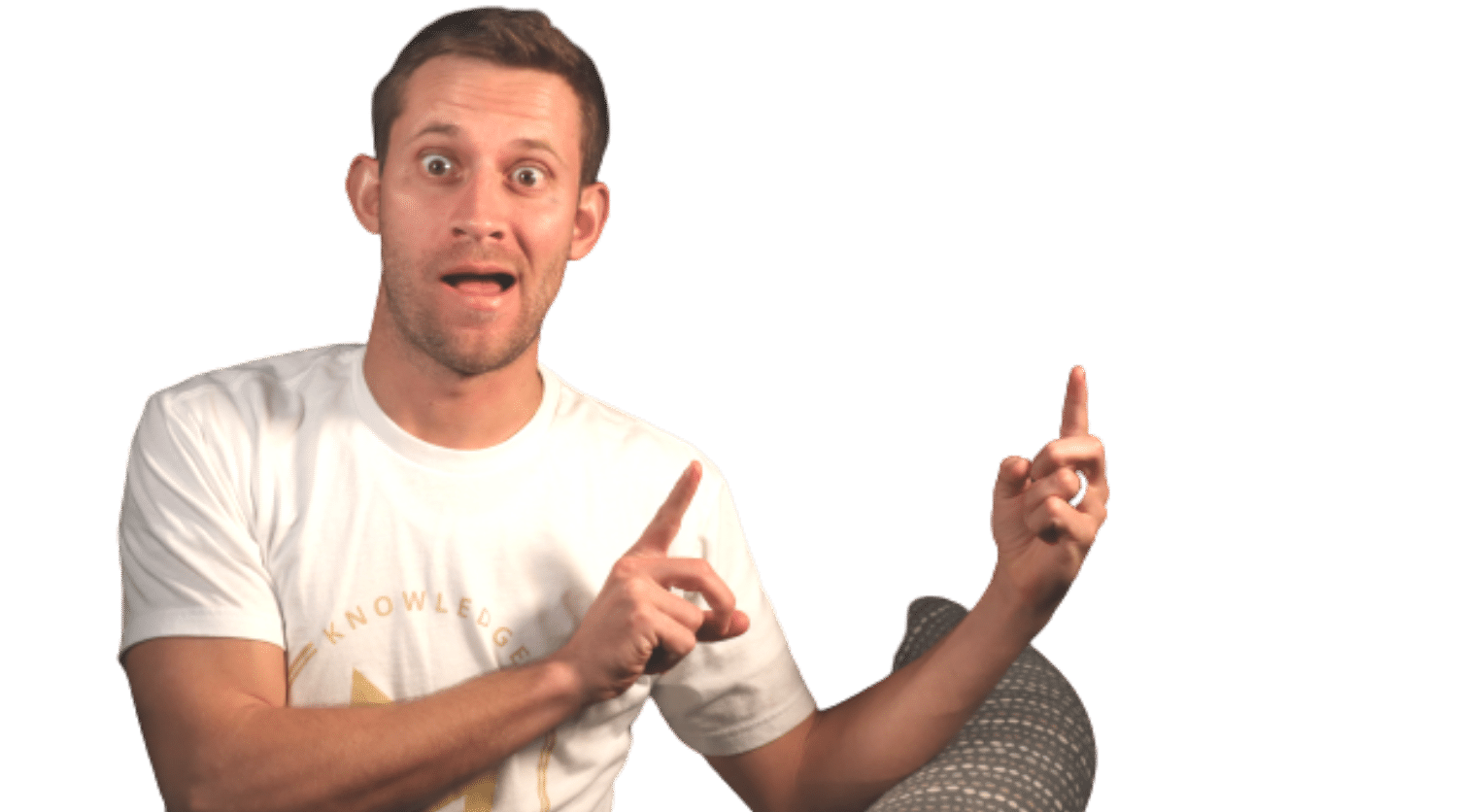 Looking To Start An Affiliate Marketing Blog?
If you're interested in creating an affiliate program, LeadDyno is a great option. Some of the options out there are very complicated and confusing.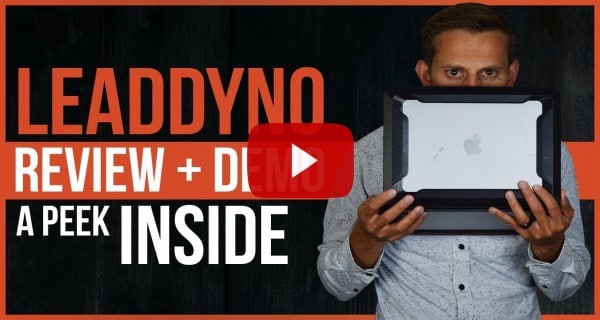 I have looked at pretty much every affiliate tracking software on the market to determine which is best. Out of all the affiliate tracking software I've tried and tested, LeadDyno is the simplest. I was happy to have it up and running and working smoothly in quite literally 10 minutes.
Some of the other affiliate tracking software took much longer. One of them I chose to try took up to 10 hours to get it up and running and I had to hire a developer to connect everything. Not really fitting for the needs of  a solopreneur.
LeadDyno, on the other hand, was simple and integrated instantly with everything, including ClickFunnels (which very few products integrate with). Simply put, it was very, very simple to set up.
In this LeadDyno review, I will give you a thorough review of the software so you can make the best decision for your business.
What is LeadDyno?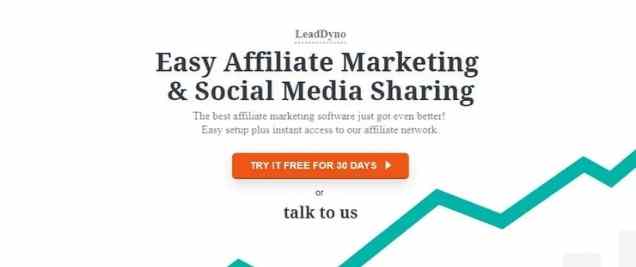 LeadDyno is an affiliate tracking software that helps you run your affiliate program efficiently and easily. It's an intuitive software that allows you to maximize your affiliate program and run it smoothly and easily.
LeadDyno also offers social media sharing, which helps you get your message and content out to the masses on Facebook, Twitter, Instagram, and more.
It's also compatible with mobile. As many affiliates spend more time on their mobile devices than their computers, this makes it so much more convenient for you and your affiliates.
Pros of Using LeadDyno
Simplicity
If you're looking for something simple and are frustrated at how complicated some of the other ones are, LeadDyno is the choice for you.
Tracking Funnels
I really like the way LeadDyno tracks and works with funnels. If you're using sales funnels, which you should be doing, then you have certain steps people take. They become a lead, they buy something, etc.
LeadDyno tracks it all and helps you look at the whole funnel.
For example, let's say you've had 6,000 visitors this month, 70 new visitors today, 13 new leads, etc. You can choose what day or week to look at and get information about. LeadDyno tracks everything so you're able to see this kind of information.
You can see how many times a visitor visits your site, if they made a purchase, any cancellations that happened, etc. to be able to manage your affiliates.
To be able to see everything that's going on is very helpful. You have all the hard data right there in LeadDyno.
Getting It Set Up
Getting it set up right is simple. You just go to tools and LeadDyno will give you a piece of script or code you can put in your funnel or website.
Then LeadDyno will get your Stripe username and login and automatically connects. This took me about 30 seconds to do, so it's really simple and quick.
With the piece of code on your website or funnel, now LeadDyno is tracking everything.
Live Support
I really liked live support. Setting up LeadDyno only took 10 minutes, but it was because I was able to hop on live support and talk to someone who helped me through one of the issues I had and couldn't quite figure out.
Many products for less than $100 per month don't offer live support. So to be able to have access to it for LeadDyno was a huge plus.
One of the hardest things about some software is having to go through email support where you have to wait 24 hours to get an answer to your question. But each time I needed help with LeadDyno, I just jumped on live support and got help immediately.
Tools to Reach Out to Your Affiliates
Another thing about LeadDyno I really liked was that they have a lot of tools to be able to reach out to your affiliates. When your affiliates sign up, you want to be able to send them an email to teach them the ropes.
With my current affiliate marketing software, I get a lot of support questions from my affiliates. They ask how this or that works.
It would be nice to be able to just send them all an email after they sign up as an affiliate explaining how everything works.
In LeadDyno, you can send out an automated email sequence where you can teach them new things every few days and get them excited. To be able to do this is a game-changer.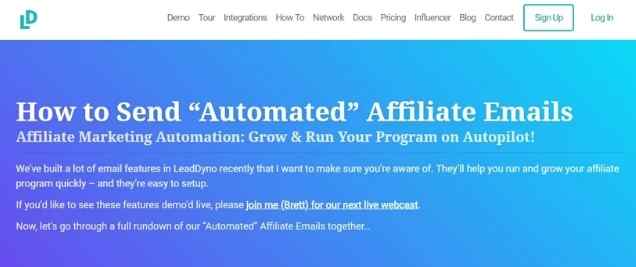 Ability to Link to Other Pages
The ability to link to other pages makes it easier on you and your affiliates. You can link to any page on your website and the affiliates can link not only to your homepage or just your sales page, but they can link to any page where you put that code.
This gives you the ability to tell your affiliates to share your content. It's a win-win.
Ability to Do MLM
You can do MLM as well. There are a lot of people who don't necessarily care for MLM, but with LeadDyno, you have the ability to create tiers with your affiliate program.
You can say your first tier earns a 30% commission on each sale and the second tier earns 10%.
This means if someone who signs up refers another person, the first tier would get 30% from the person who signed up under them as well as 10% for the person who signed up under the second person that signed up.
MLM has levels and you can create as many levels as you want for your affiliates. It's also very simple to set up.
Great Pricing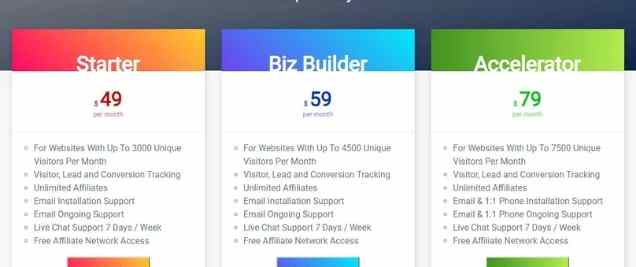 The different affiliate tracking software on the market has all different pricing structures. But LeadDyno pricing is very reasonable and is the only one I saw that was $49 a month for the starter plan.
For any of the plans offered, you can have unlimited affiliates. Many affiliate tracking software companies only allow you a certain number of affiliates. So to have the ability to have unlimited affiliates makes a world of difference.
With the Starter plan, you can have up to 3000 unique visitors per month.
The next level plan, the Biz plan, you can have up to 4500 unique visitors per month and is $59 a month.
And the highest level plan, called the Accelerator plan, is $79 a month and allows up to 7500 unique visitors per month.
You also have a 30-day free trial and help setting it up. They only have the option of month-to-month for all the plans.
Cons of LeadDyno
SEO – Links Don't Work for SEO
After the 30-day trial, I chose to change to a different company called First Promoter.
I did that for a specific reason. What made me switch companies was SEO, which is a big part of my game plan. In LeadDyno, the links are specific to them and not customizable to be able to use your own URL.
The problem with having to use LeadDyno's links is you can't tap into SEO.
Once you get a lot of affiliates linking to you, it can really boost your SEO and if SEO is a big part of your game plan, then you are missing out on a lot of potential growth by having to use the company's links.
Some of the other affiliate tracking software allows you to directly link to your website, which is one way you can build your SEO game plan.
You Can Only Give One Link to Affiliates
When giving your affiliates links, you can only give them one link. You can't give them 10 links to all the different products you offer. What they have to do is go in and find the different products and create all the links themselves.
Because of this, you have to train them on how to find and create all the links. It's much more complicated than some of the other affiliate tracking software out there.
Non-Customizable Sign-In Page
Another downside to LeadDyno was not being able to customize the sign-in page. All you're able to do is put in a logo, but you can't put in any of your own design or products.
Support Wasn't Very Helpful
The live support was extremely helpful. However, when I reached out through email support four or five times, half the time the support was blunt, unhelpful and only answered in five-word incomplete sentences. Not getting a complete and thorough answer wasn't helpful.
Conclusion
So if you're running on a budget, you don't have or want to hire a developer, and you want it to be easy, then LeadDyno is for you.
You'll be able to see all the data and have all the affiliate payments set to go out automatically. It's set up to be intuitive and simple.
LeadDyno is one of the best options for small to medium-sized businesses. It's the clear-cut answer for your affiliate program.
If you're interested in affiliate marketing, check out my free webinar all about my story and how you can get started.