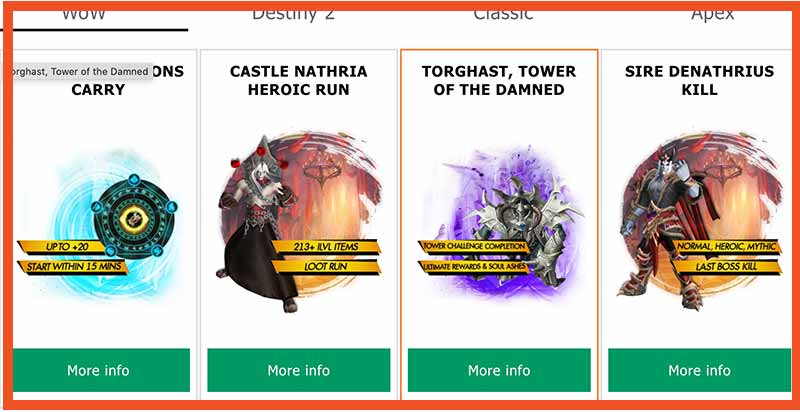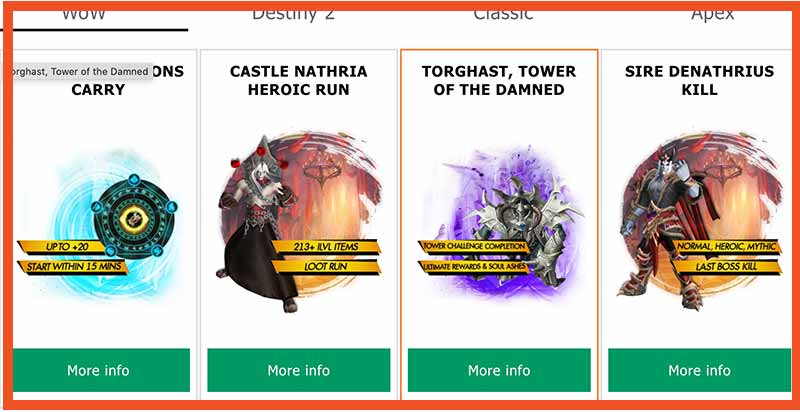 Did you know that gaming is a $113 billion industry in 2021?
That means there are literally billions of dollars available for affiliate marketers that know how to build an audience.
You've probably heard of teenage YouTubers making 6 figures a month simply by making videos of themselves playing games.
Living. The. Dream.
I spent the last 7 hours going through every affiliate program in the gaming niche. I was extremely picky about which programs made this list.
Programs have to pay high commissions, have high converting sales processes, and have a good reputation with customers.
These 11 gaming affiliate programs are the ones that made the cut.
Want to know which affiliate marketing method works best for you? Answer the short quiz below:
Best Gaming Affiliate Programs
1. Leprestore Games
2. Razer
3. Alienware
4. Bose
5. Into the AM
6. Microsoft
7. Logitech
8. GameFly
9. Chairs4Gaming
10. Loot Crate
11. Zygor Guides
Leprestore Games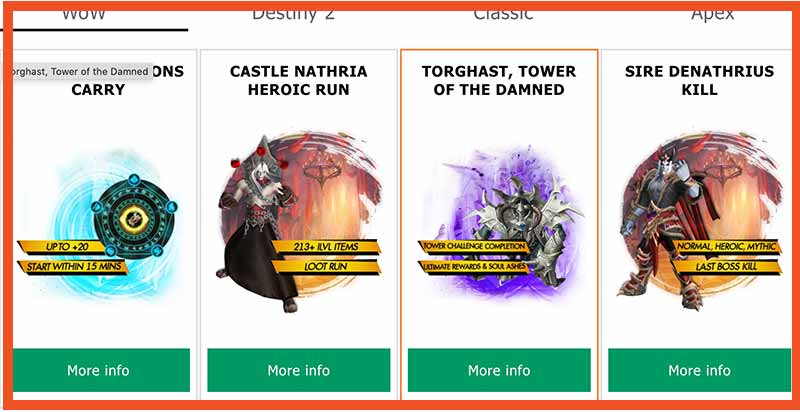 Commission Rate: 15%
Cookie: 30 Days
Sign up: Here
Personally I think this is cheating, but people pay for it so there is money as an affiliate.
Essentially Leprestore sells a video game "boosting service". This means that players can level up in games like Destiny 2 just by paying a fee.
Like I said – cheating.
But it pays!
They are hosted in ShareASale which also hosts quite a few other gaming affiliate programs, so you should start there.
Razer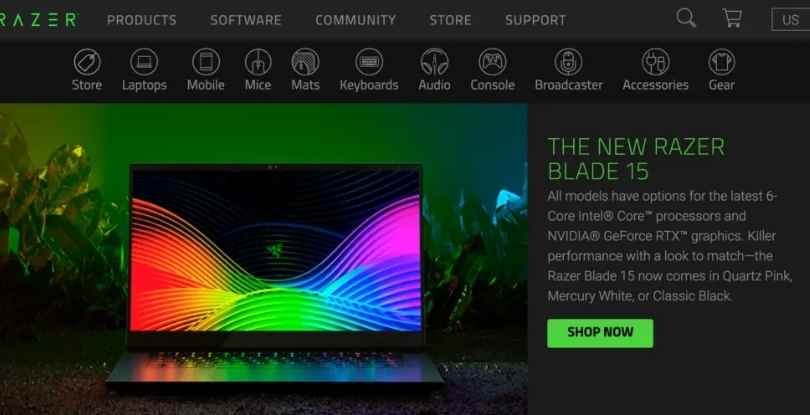 Razer is one of the leading lifestyle gaming brands. They offer products that all gamers use and want, no matter if they are PC gamers, console players, or mobile gamers.
While they offer gaming laptops, mobile devices, mice, keyboards, audio accessories, and controllers, what gamers really love is their cutting-edge peripherals that give an "unfair advantage."
Their products are high end, yet every gamer wants them, which makes this one of the most worthwhile gaming affiliate programs to promote.
They offer commissions up to 10% depending on the product. For example, you'll receive 3% for peripherals, $5/unit for system and mobiles, and 10% for Respawn products.
Razer also provides their affiliates with exclusive offers and promos to help generate conversions. With product data feeds, text links, and banners, there are many ways to promote their products.
Razer's cookie duration is 30 days, and you can sign up for their affiliate program through Impact Radius.
[maxbutton id="71″ url="https://www.razer.com/affiliate" text="Sign Up for the Razer Affiliate Program" ]
Alienware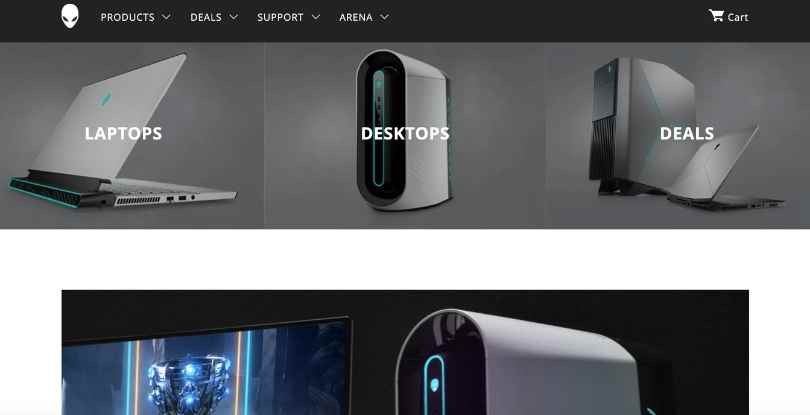 Alienware sells cutting edge gaming PCs that every gamer strives to obtain. Like Razer, their products are high end, ranging from $900 to $8500, so you have the opportunity to make some high ticket affiliate sales with this one.
Their commissions range from 1%-8% and the average order is around $3000. They also offer a first-time sales bonus of up to $125.
They gives their affiliates special offers and coupons to promote, as well as trend data and press releases to assist them. Their cookie is 30 days.
Alienware is owned by Dell, so there are a couple ways you can go about signing up to be an Alienware affiliate:
[maxbutton id="71″ url="https://www1.ap.dell.com/content/topics/topic.aspx/ap/topics/main/en/affiliate?c=au&l=en&cs=audhs1″ text="You can sign up for the Dell affiliate program" ]  and promote Alienware products from there.
OR
[maxbutton id="71″ url="https://www.viglink.com/merchants/3974/alienware-affiliate-program" text="You can access the Alienware affiliate program through Viglink" ]
Zygor Guides
Zygor Guides offers in-game guides for World of Warcraft and WoW Classic. It's an addon that allows gamers to level up much faster without losing the aspects of the storyline. It integrates things like 3D arrows to show them the way to go.
Here's why this is one of my absolute favorite video gaming affiliate programs to promote:
You can earn passive income through recurring commissions since it is a monthly subscription.
Affiliates earn a whopping 50% commission on frontend sales. Plus, they can earn backend sales as well, so this is a big money-maker if your audience likes World of Warcraft.
Zygor offers a free trial, making it easy to promote and they have a very generous 60 day cookie.
Perfect for beginners.
You really can't go wrong with this one.
[maxbutton id="71″ url="https://zygorguides.com/affiliates/" text="Sign Up for the Zygor Guides Affiliate Program" ]
Bose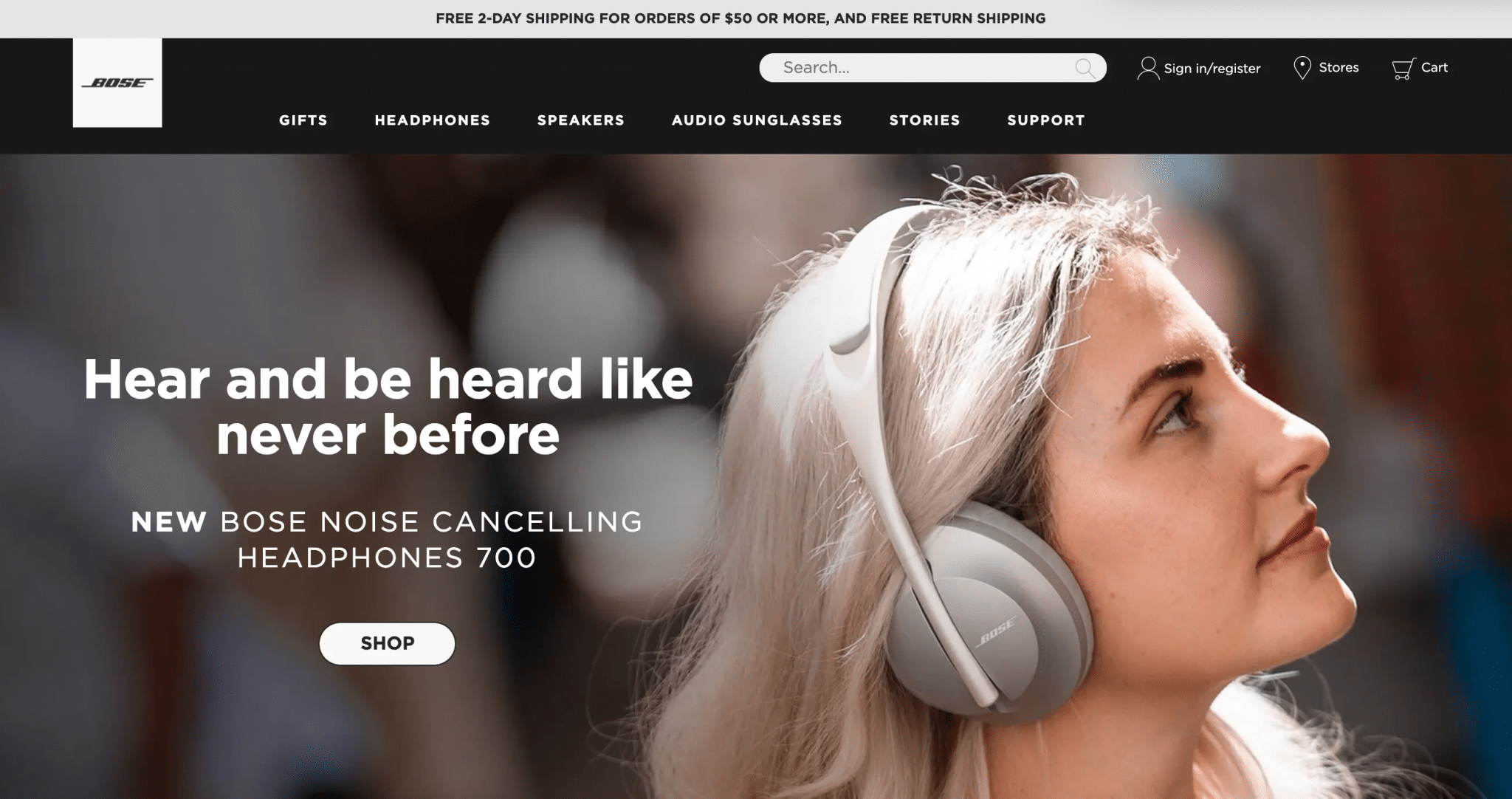 Bose is well-known for their comfortable, high quality, noise-canceling headphones, which is something every true gamer has to have. They also produce soundbars, portable speakers, professional headsets, home theater systems, and many highly coveted accessories.
As stated on their website, Bose basically offers everything "true believers in the power of sound" could want.
With an average headphones cost of $300, affiliates can earn decently even though commissions are only 2%-3%. Their cookie duration is 30 days.
The Bose affiliate program is offered through CJ Affiliate.
[maxbutton id="71″ url="https://signup.cj.com/member/signup/publisher/#/" text="Sign Up for the Bose Affiliate Program" ]
Into the AM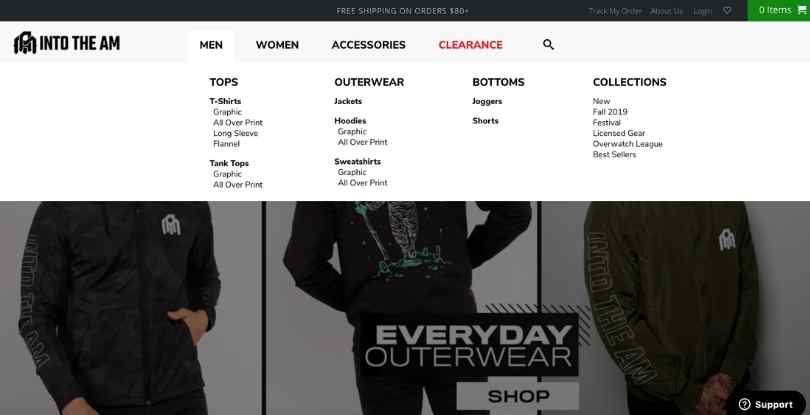 Into the AM is a name that will make sense to every gamer who has found themselves playing all night into the morning. They offer clothing for gamers, and they have really unique designs that can't be found anywhere else.
This is a really unique offering that any gaming audience will appreciate, which is why I had to include it in my top list of online gaming affiliate programs. Artisans craft each piece of clothing and they use eco-friendly materials and inks.
You'll find many licensed T-shirts on their website, such as World of Warcraft, God of War, and Assassin's Creed. They also offer joggers, hoodies, leggings, tank tops, sweatshirts, shorts, shoes, hats, bandanas, backpacks, phone cases, blankets, and more.
The average T-shirt costs $32 and commissions are 10% with a 30 day cookie.
[maxbutton id="71″ url="https://www.intotheam.eu/pages/returningsoon" text="Sign Up for the Into the AM Affiliate Program" ]
Microsoft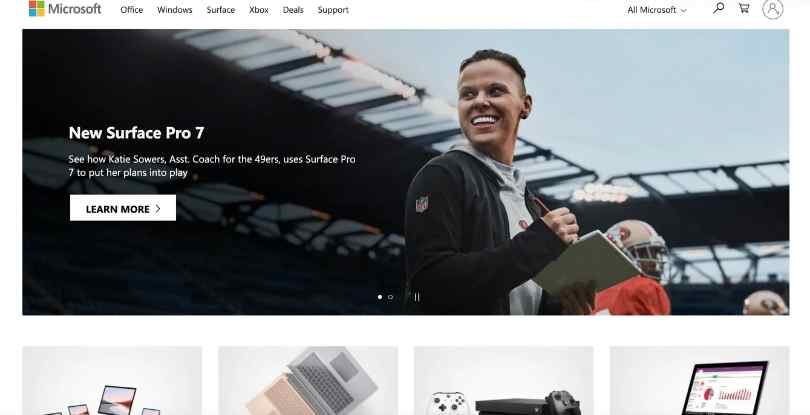 Gamers love Microsoft (you'll never find a gamer using a Mac) and there is certainly a lot to promote with their affiliate program since you can offer your audience both hardware and software.
That includes games, apps, and movies from the Windows Store, as well as Xbox consoles and accessories, Surface, PCs, and Office and Windows software.
Commissions are up to 10%, which is generous for this industry. Click here for a full breakdown of their commission rates.
Microsoft provides their affiliates with text links and banners, as well as a link builder tool that makes it really easy to promote any product you want.
[maxbutton id="71″ url="https://www.microsoft.com/en-ph/" text="Sign Up for the Microsoft Affiliate Program" ]
Logitech
Logitech produces keyboards and mice, as well as many other gaming accessories, such as headsets, speakers, joysticks, steering wheels, controllers, flight yokes, smartphone and tablet accessories, smart home accessories, home security cameras, and more.
As a well-known brand, Logitech is easy to promote. And it certainly helps that their products are long-lasting. When it comes to flight sims and driving sims, this is the best brand out there.
Their affiliates receive 4%-8% commissions with an average order of $125. They can access seasonal promotions, banners, and text links, and the cookie is 30 days. The affiliate program is offered through CJ Affiliate.
[maxbutton id="71″ url="https://www.logitech.com/en-us/promo/affiliate-program.html" text="Sign Up for the Logitech Affiliate Program" ]
GameFly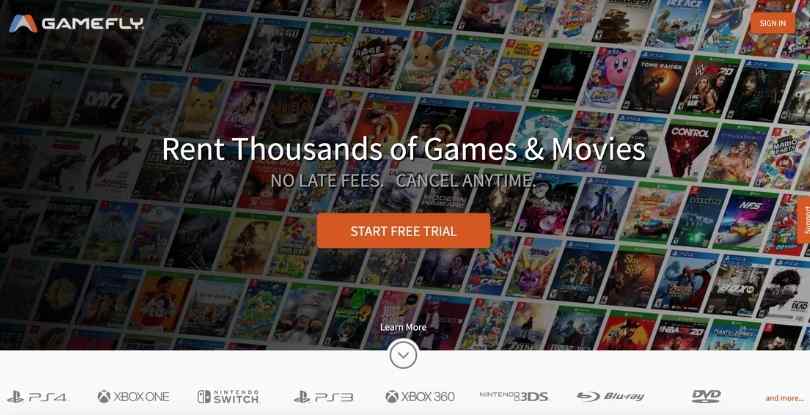 GameFly is a convenient service that allows gamers to buy, rent, or play games for less. They can choose from over 8000 games through the GameFly website or mobile app.
You have lots of ways to earn with GameFly, which is the main reason it's on my list of top online gaming affiliate programs.
For every free trial sign up or pre-paid plan you send their way, you'll earn at least $15.
You can also earn 10% on used games and 5% on new games.
Plus, you have the opportunity to earn bonuses when your rental membership sign ups increase.
GameFly provides text links and banners, and their cookie duration is 30 days. The program is offered through CJ Affiliate.
[maxbutton id="71″ url="https://www.gamefly.com/aboutus/affiliate-program" text="Sign Up for the GameFly Affiliate Program" ]
Chairs4Gaming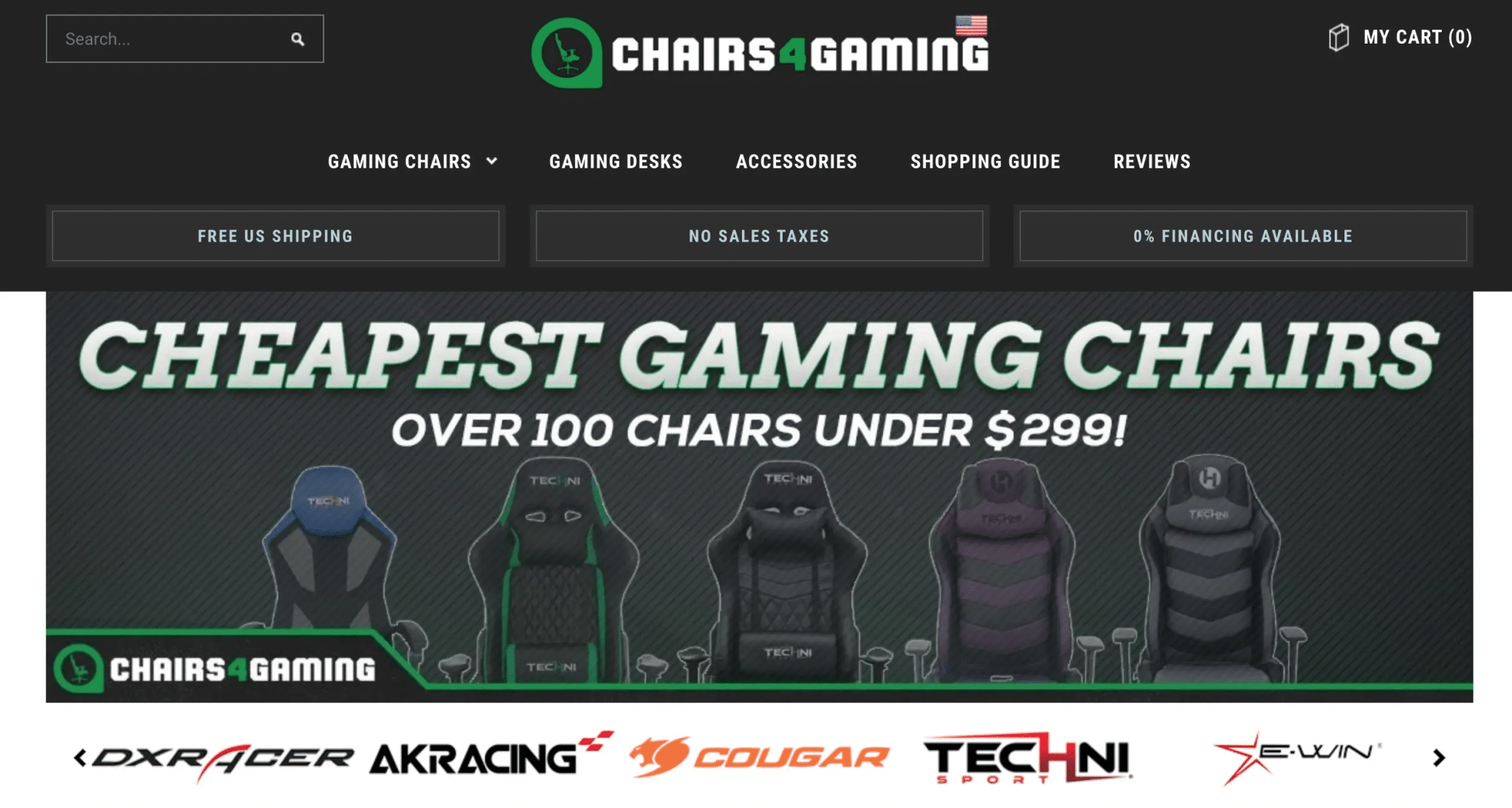 No list of video gaming affiliate programs would be complete without gaming chairs!
Chairs4Gaming is a reseller of high quality gaming chairs. They carry numerous brands, including DXRacer, AKRacing, Techni Sport, Cougar Gaming, Ewin, and Anda Seat.
They offer free shipping in US and Canada, and they have 0% financing available, making it an easy sale.
Affiliate commissions are 10%. Prices range from about $200 to $800, so you can make some decent commissions with this one as well. Depending on your sales, you can earn additional benefits like custom affiliate links, $150 store credit, $100 PayPal bonuses, and a free footrest and gaming chair.
Refersion is their affiliate manager, and their cookie lasts 30 days.
[maxbutton id="71″ url="https://chairs4gaming.com/pages/affiliates" text="Sign Up for Chairs4Gaming Affiliate Program" ]
Loot Crate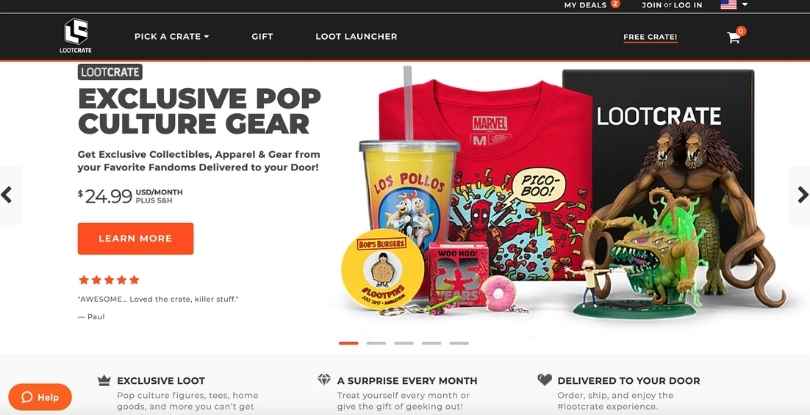 Out of all of these gaming affiliate programs, Loot Crate is probably the most fun to promote to gamers because it's like offering them Christmas in a box every single month.
Loot Crate is the number one subscription box for gamers and geeks. Monthly deliveries include surprise loot like gaming gear, gadgets, collectibles, apparel, art, figures, and other techy products.
Boxes are customizable; customers can choose the original box or more specific choices like Loot Gaming, Fallout Crate, Marvel, etc.
Affiliates earn a $5 commission for each sign up, which isn't the best, and although it's a shame that they don't give affiliates the opportunity to earn recurring commissions, it's a pretty easy sale. I mean, what gamer wouldn't want this?
One really nice perk about this program is that you can get paid as frequently as daily through direct deposit into your bank account. You can access their free tutorials to help you promote their program successfully, and they provide tons of creatives.
[maxbutton id="71″ url="https://www.lootcrate.com/affiliates" text="Sign Up for the Loot Crate Affiliate Program" ]
What to Look For Choosing Gaming Affiliate Programs
If you google "best gaming affiliate programs," you'll find lots of articles that give you 50, 60, or even 70 options. But seriously, they can't all be that good. That's why I've narrowed it down to the 10 best ones. Here's how I made my selections…
Quality Products
First and foremost, it's got to be a product worth promoting. After all, it's your reputation on the line. You want to be known for promoting the best stuff in the industry so that people trust you and want to buy your affiliate products.
You can feel good promoting these gaming affiliate products because they come from reputable brands and they offer high quality products that gamers actually want.
Higher Commissions
If you know me, you know I'm all about passive income, and it's hard to create passive income if you are making tiny little commissions.
While the industry standard affiliate commission for gaming is pretty low, these gaming affiliate programs will allow you to earn more because they offer higher ticket products and are in high demand.
Easier to Convert
Sometimes you can have quality and higher commissions and still not make many conversion simply because it's a product that doesn't convert well or it's from an obscure company that doesn't have brand recognition.
These gaming affiliate programs convert well because they come from well-known brands that gamers can't wait to buy from.
Best Ways to Promote Gaming Affiliate Programs
Now, if you're interested in promoting these gaming affiliate programs, you might be wondering how to go about it. Here are three tips to get you started:
1) Be Authentic
First off, it's very important that you are a gamer. This is one industry where you can't pretend. Gamers can sniff out fakers from a mile away, and they really only follow their favorite gamers.
2) Start a YouTube Channel
The people who are making the most with this niche are the YouTube gamers. It's amazing how much you can make by just filming yourself playing video games.
Not only will you earn money through YouTube commissions, but you can also make money by promoting gaming affiliate products in your videos and in the video descriptions.
3) Start a Gaming Blog
If videos aren't your thing, you can still get into this niche by blogging about it. You can write articles that have gaming tips and you can promote your affiliate products through review articles.
Next Steps for You
If you're new to affiliate marketing or you aren't yet earning the money you want to be earning from it, sign up for my free affiliate marketing course!
I'll take you inside my affiliate marketing business and show you how you too can earn a six-figure income from affiliate marketing. Get access here.
Looking for high ticket affiliate programs? Check out my video below: