3 Ways To Make Money Online
As a student, you're probably feeling a little strapped for money. After all, most of your time is spent in classes and studying, which doesn't leave much room for a job.
But, there are plenty of ways to make money while studying!
They are easy, won't require a chunk of time and attention, and can easily be juggled alongside your schoolwork.
Let's explore some of the best side hustle ideas that can earn you money as a student.
Ways To Make Money While Studying
1. Baby Sitting
2. Teach An Instrument
3. Complete Online Surveys
4. Start A Blog
5. Search The Web
6. Become A Delivery Rider
7. Freelance Writing
8. Get A Part-Time Job
9. Review Apps & Websites Online
10. Sell Your Notes & Second-Hand Books
11. Publish A Kindle Book
12. Affiliate Marketing
13. Watching Videos Online
1. Baby Sitting


Babysitting is one of the most popular ways to make money while studying. Teenagers and college students alike can earn some great cash this way.
One reason it's great for students is that aside from earning some extra money that will come in handy while in college, you'll also gain management experience, which would be a great addition to your CV.
This experience would help you boost your qualification, build your character, and help you to learn skills such as punctuality and patience in dealing with people. You'll gain a lot of these qualities while managing kids. 
To get started making money as a babysitter, you can create a profile online to inform the general public about what you do.
Or you can simply pass the information by word of mouth or with simple business cards.
Depending on where you live, you can earn $13-$19 per hour as a babysitter. But you can make more money by working during the holidays and the weekends, whenever it's convenient for you.
And you can earn even more by offering to tutor the kids while you babysit.
2. Teach An Instrument


If you know how to play an instrument, you can make money while studying by teaching others how to play instruments.
Listening to music knows no bounds in this generation. You can teach your fellow students or even other adults how to play an instrument and earn money.
The tutoring could be offline and online as well. To get started, create an online profile letting people know the instrument you're skilled at and the tutoring service you have to offer.
This tutoring service could bring you about $10 to $30 per hour, depending on your knowledge and experience level. The channel you're delivering the services on also matters.
Besides selling your knowledge and teaching others how to play instruments, you can also create tutorial videos and sell them as an online course.
Or you can upload them to your YouTube channel and monetize the channel. Another path to making money is selling musical learning materials, such as music sheets to make extra money.
3. Complete Online Surveys


This is another popular earning opportunity that is perfect for students to make money while studying.
All you need to earn some money completing surveys is a computer (or smartphone) and an internet connection. And you can do this conveniently from the comfort of your room.
There are a lot of companies that will pay you to complete surveys on their websites. 
Essentially, you'll be getting paid to share your opinion on specific products and services offered by various brands. This could serve as a fun and lucrative way to spend your time.
Payment for completed online surveys ranges from $1 to $5, depending on the site you choose to work with. Some legitimate sites that will pay you to complete online surveys include Swagbucks, Branded Surveys, InboxDollars, Opinion Outpost, Onepolls, and much more.
Some of these sites will pay you for referring your friends to the platform as well, and they alternatively offer gift cards to make purchases online.
4. Start A Blog


Blogging is a great way to earn money online, not just for students but for everyone.
However, starting a blog will require a certain level of commitment and consistency. Plus, there's some cost you need to bear upfront. You'll need to purchase a domain name and also pay for web hosting – think of it as an investment. 
To succeed with your blog, you need to create useful blog content that your readers want to read.
And to monetize your blog, there are various paths you can explore. You could decide to offer coaching services on your blog, run sponsored ads, affiliate marketing, get paid to write reviews for products and services (sponsored posts), and more.
If you have a large audience, you can earn as high as $100 from one sponsored post. Plus, you can also create a course in your blog niche and sell it to your target audience.
5. Search The Web


Yes, you can make money as a student just by searching the web. This is another excellent way to make money while studying as a student with no capital, skills, or qualification.
Many companies will pay you to search the web from their site because they want to get information about your browsing habits, the kind of websites you prefer, and the nature of offers you like.
This information is beneficial to them, which is why they'll pay you to browse on their site. One of the popular platforms that offer this service is Qmee. Other sites include InboxDollars, Wonder, Microsoft Rewards, and SavvyConnect.
Not only is it free to sign up on most of these platforms, but you also gain a $5 bonus just for registering as a user on most of them.
6. Become A Delivery Rider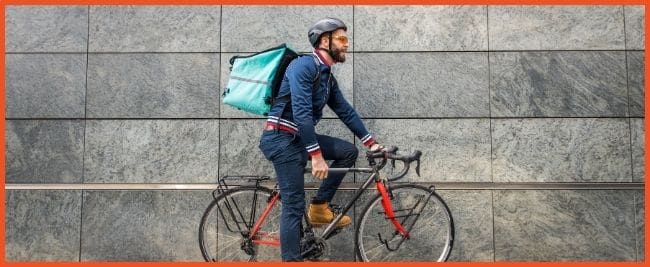 To explore this money-making opportunity means that as a student, you need to have a vehicle or private transport mode. 
It could be a car, van, motorcycle, or even a bicycle. 
There are many retail companies online looking for delivery riders to fulfill order deliveries and make money. Go online, search for one within your location and apply.
7. Freelance Writing


If you enjoy writing and putting words together, why not turn it into a passive income source by doing some freelance writing work online?
Many individuals and businesses will pay you to write articles, blog posts, essays, emails, newsletters, and social media content online.
You can create profiles on freelancing sites (such as Fiverr, Upwork, Contently, and others) and create a portfolio containing samples of your work.
On a site like Fiverr, you'll be able to set up your gigs, rates, and delivery timeline to when it's convenient for you. Interested clients will then contact you when there are jobs available.
With a little free time, a computer, and a great internet connection, you can earn some good money from freelancing platforms.
8. Get A Part-Time Job


Getting a part-time job is another excellent way for students in high school and college to make money while studying.
Whether you prefer working physically or online from the comfort of your room, there are numerous part-time job opportunities available for students.
You can work as a part-time delivery agent, waitress, caregiver, pet groomer, babysitter, and even dog walker.
You can also work online as a freelancer offering services like web design, graphic design, online customer service, virtual assistance, social media marketing, online tutoring, and many more.
Another significant advantage of this method is that you'll gain valuable experience for future employment, and it will help boost your resume.
Find a part-time job you love doing and make sure it's convenient and doesn't affect your studies.
9. Review Apps & Websites Online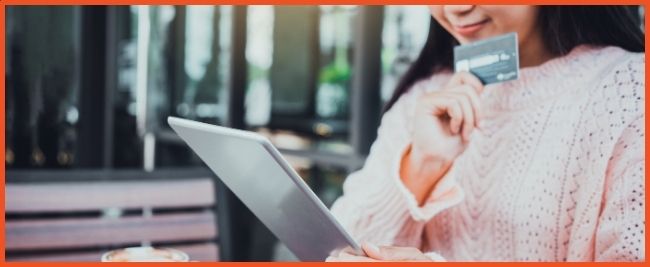 When an app or website is built and launched, there's a need to have it tested to ensure it's user-friendly, that all features work correctly, and that it meets the user's standards.
Now, here's where you come in. You can get paid to review and test out various apps and websites. If you're on the lookout for how to make money while studying quickly, you should consider this option.
No extra skill is needed to do this. You'll be paid for your review and opinion as a user. Once you have a computer and a great internet connection, you're good to go. 
Companies that will pay you to test websites and apps include UserTesting, Respondent, TestingTime, Userbrain, Userfeel, and more.
Some companies will pay as high as $60 for every test you complete. Others pay about $10 for 20 minutes spent on the site carrying out the test.
10. Sell Your Notes & Second-Hand Books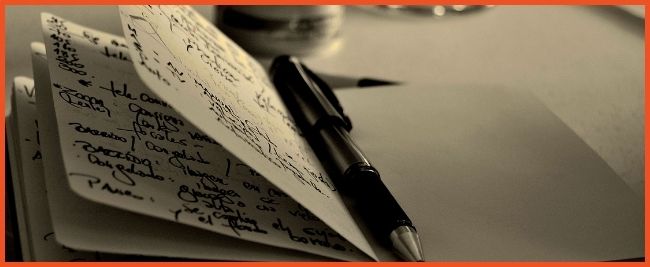 As a college student, I'm pretty sure you have a ton of notes and used books from the previous semesters cluttering up your room.
The good news is that you can earn some money by selling them.
With how expensive college textbooks are, I'm sure you'll find students willing to buy your second-hand books from you at a lower price.
You can also explore online sites that allow you to sell your books and make some money. Some of these sites include Course Hero, Notesale, NoteXchange, and many more.
11. Publish A Kindle Book


You can create an ebook and sell it online to make money as a student.
Thanks to Kindle, it's now much easier to write an ebook, publish it online, and make money.
To explore this path, you need to develop engaging and exciting content for your book that people will be willing to read. Your book cover and title should also be enticing and attract readers.
You can use your free time to write this book from the comfort of your room and publish it on Kindle. And if your book becomes a success, consider turning it into a series.
12. Affiliate Marketing


Affiliate marketing is the process of promoting products and services from other businesses and brands and getting paid commissions when you make sales.
If you're very active on social media and have a large following as a student, this is something you can do. You could also make use of your blog or website if you have one.
When you advertise for different brands on your social media, website, or blog, these brands will pay you for every new client you refer to patronize them.
The first step in affiliate marketing is to find and sign up to affiliate networks that contain products you're interested in promoting.
Upon signing up, you'll be able to access your unique affiliate link that you can share with your audience to make sales.
Affiliate marketing is a fantastic opportunity for students to make money online and gain online marketing experience.
Check out these high paying affiliate programs that you can start promoting today!
13. Watching Videos Online


Whether for educational or entertainment reasons, many students consume a ton of video content online.
And if you're one of them, there are ways of quickly turning that habit into an income source to make money as a student.
There are lots of sites online that will simply pay you to watch videos from their sites. For example, Swagbucks will pay you up to $3 to watch videos on their site. Other sites that do the same include InboxDollars, MyPoints, and Vindale Research.
Conclusion
The opportunities to make money as a student are almost endless but do not try something unethical just to make money.
And while working as a student, you don't just earn money; you also gain a ton of experience that'll likely help you in whatever profession you choose to pursue in the future. You'll also build networks and establish connections with people you work for as a student.
Thankfully, you can juggle a good number of the opportunities in this post with school work.
So go through this list, find the one that works for you and go with it.
Looking for more ways to earn money?
Check out the video below to learn how I went from $0 to $3,000,000: