So, you've caught yourself daydreaming about packing your bags and jetting off to an entirely new corner of the globe, huh? 
Whether you're drawn to the freedom of remote work or simply yearning for an exhilarating adventure, you're in luck! 
In this blog post, I'll explore some amazing places that pay you to move there and offer incentives to help you settle into your new home. 
Get ready to discover some fantastic destinations that can turn your dreams into reality!
11 Places That Pay You To Move There
Vermont, USA

Denmark

Santiago, Chile

Chile

Ponga Villages, Spain

Sicily, Italy

Topeka, Kansas, USA

Antikythera, Greece

Albinen, Switzerland

Mauritius

Ireland
Vermont, USA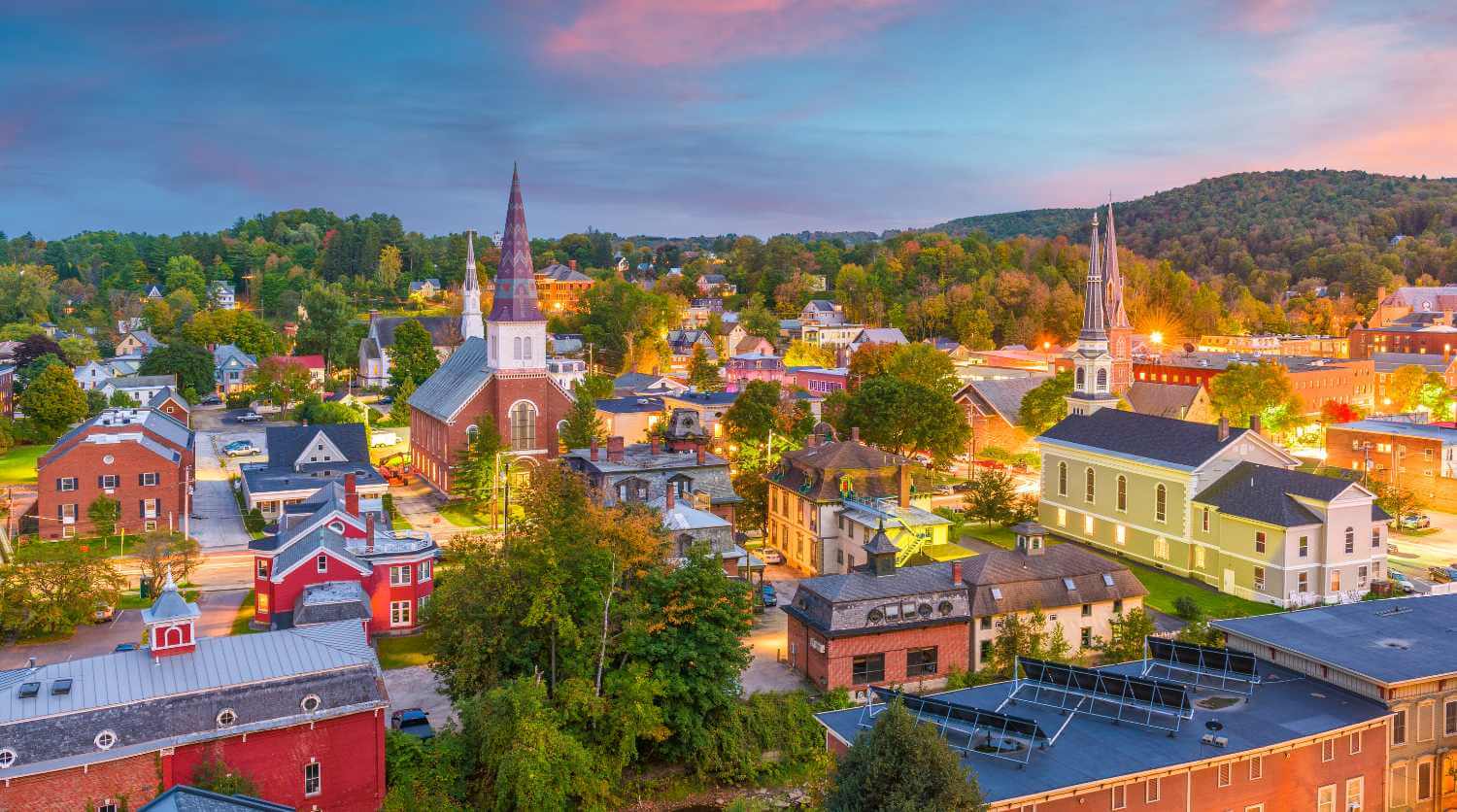 Number one on my list of places that pay you to move there is… Vermont, USA! 
Now, you might be thinking, "Why would a place known for its picturesque lakes, enchanting forests, vibrant fall colors, and incredible ski resorts need to entice people to move there?" 
Well, that's exactly what the Green Mountain State is up to! 
Despite being the second-least-populated state after Wyoming, Vermont is on a mission to boost its workforce through a relocation scheme that kicked off in January 2019.
If you're one of the lucky folks who qualify for the New Remote Worker Grant Program (awarded on a first-come, first-served basis).
You can score some financial help from the state government to cover your relocation expenses – be it renting moving equipment or covering closing costs for your primary residence or lease deposit.
So, what are you waiting for? Vermont is calling!
Check out their investment incentives here.
Denmark
How about embracing the vibrant spirit of Denmark? 
This picturesque country, with its pristine coastal waters and flat terrain, is one of the places that pay you to move there. 
Denmark absolutely in love with entrepreneurs and welcomes start-ups to make the move…
While Denmark might not directly pay you to relocate, you'll gain access to their fantastic education, health, and welfare systems. 
Plus, if you're an investor, the financial incentives make it an attractive option!
In Denmark, you'll quickly notice that bicycles are a popular mode of transportation, promoting an eco-friendly and healthy lifestyle. 
And here's the cherry on top: Denmark is considered one of the happiest countries in the world!
So, why not give this delightful destination some serious thought?
Check out their investment incentives here.
Santiago, Chile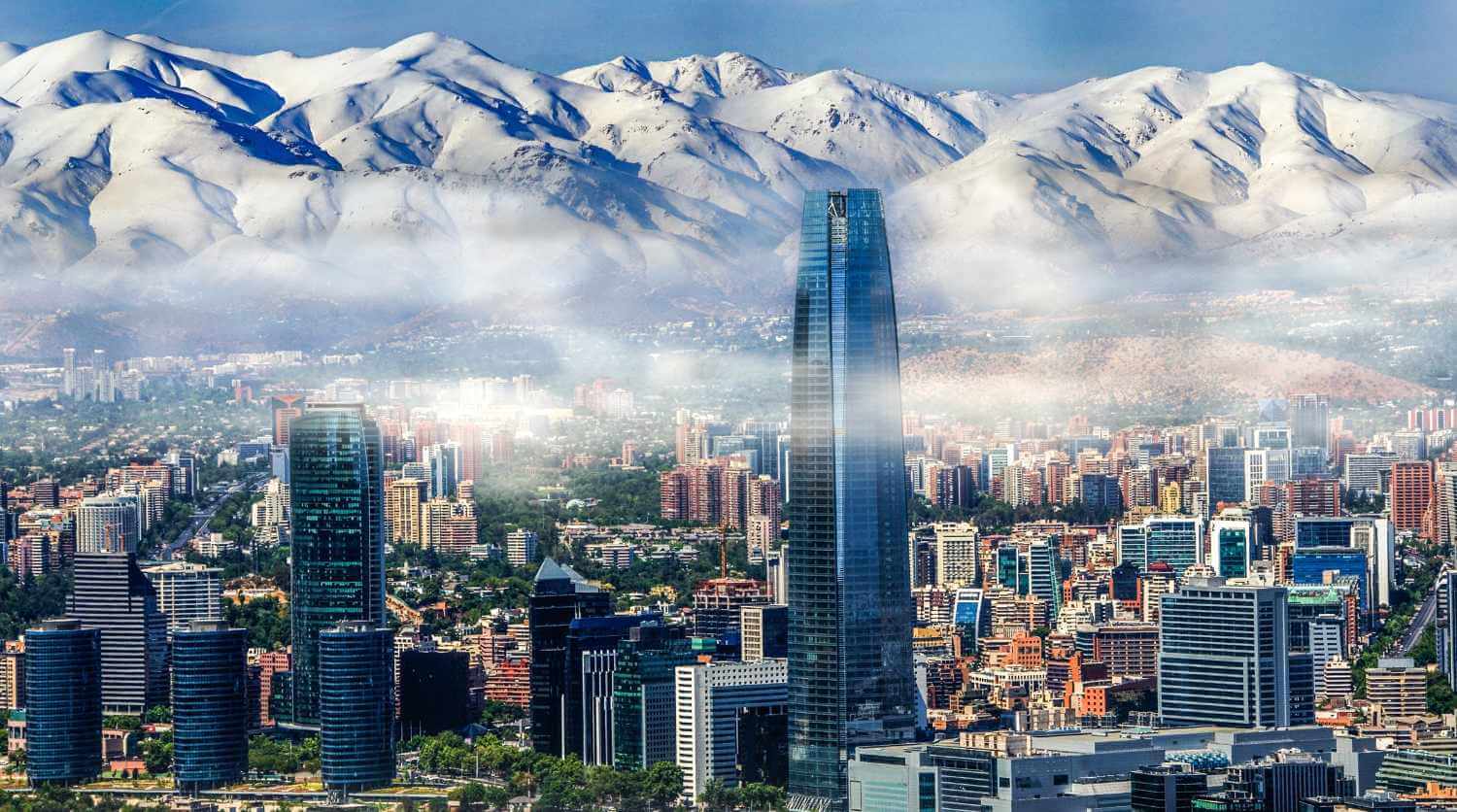 Next up on my list is Santiago, Chile! Imagine setting up your business in a vibrant city nestled between the majestic Andes and the gorgeous Pacific Ocean. 
Well, the Chilean government wants to turn Santiago into a global tech hub and is offering a sweet deal to make it places that pay you to move there. 
With the Start-Up Chile program, which began in 2010, entrepreneurs can score $40,000 to relocate and launch their businesses in this stunning city.
There's something for everyone, as the program has various options tailored to different types of start-ups, including one exclusively for women-led projects. 
If you're chosen, you'll enjoy year-long work visas, a cozy co-working space, and access to a network of valuable contacts. 
Plus, with Santiago's strong and stable economy, it's an amazing place to live and work. So, why not give it a shot?
Chile
Fancy starting a business in beautiful Chile? 
The Chilean Government has got your back with their seed accelerator program called Start-up Chile.
This program offers equity-free investment to startups with innovative business ideas. 
If you're an entrepreneur over 18, you can apply to one of Startup Chile's three programs: Build, Ignite, and Growth.
The Build program lasts for four months and helps entrepreneurs launch their businesses in Chile. You'll get $14,000 USD in equity-free funding and a 1-year resident visa. 
The Ignite program also lasts for four months, but it's designed to take businesses to the next level, providing $30,000 in funding. 
For established technology businesses, the Growth program offers a whopping $80,000 in funding.
With all those tempting tech business perks, Chile has wiggled its way onto my bucket list…
So, why don't we grab our bags and embark on a fun-filled escapade together? 
And while we're at it, I'd love to invite you to join my absolutely FREE course on Affiliate Marketing, where I'll be sharing my secret sauce for making some serious cash through tried-and-true methods.
Let's get this party started!
Ponga Villages, Spain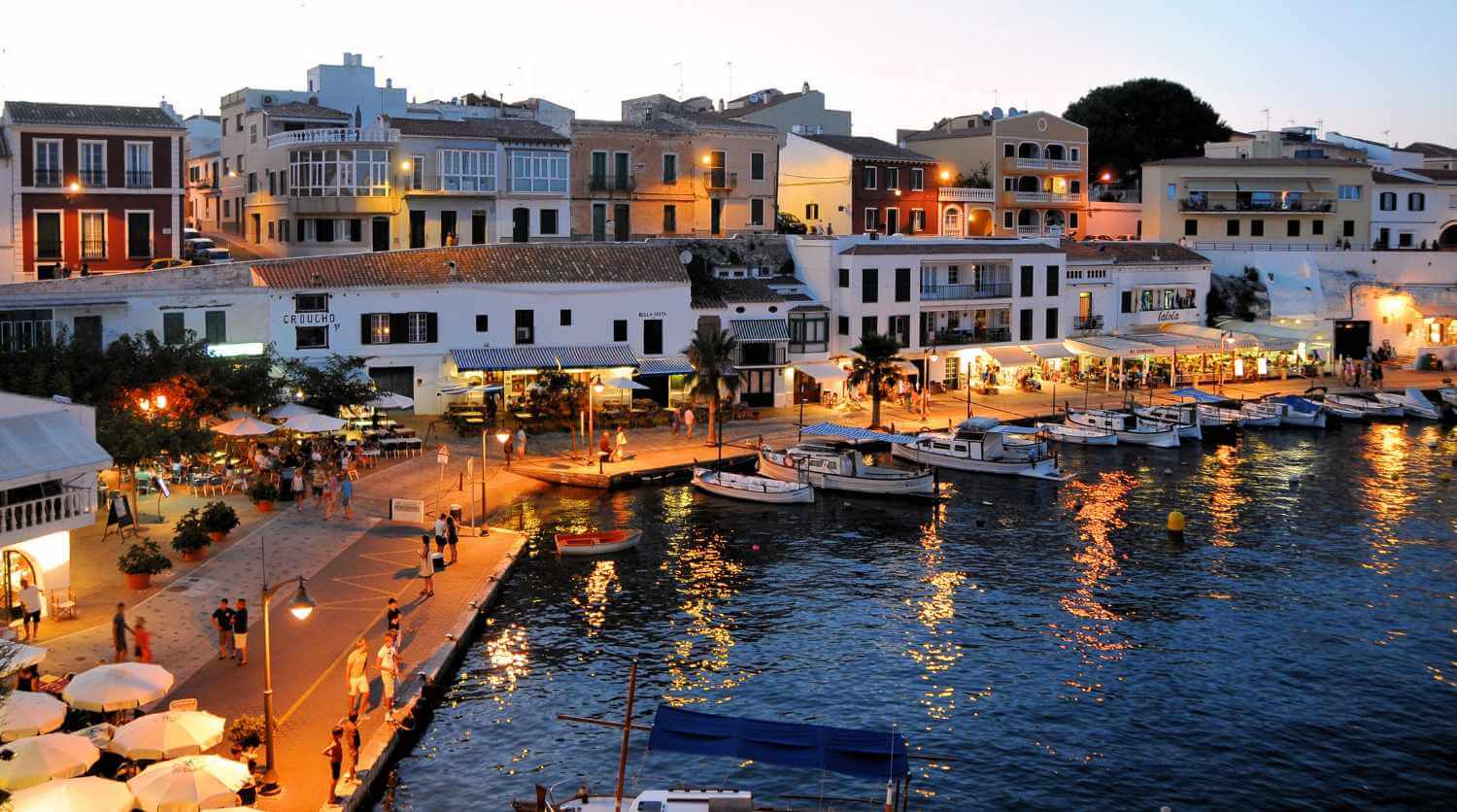 Imagine starting a family in the charming Ponga villages of Spain! 
If you're a young couple with dreams of raising kids, you could earn €3,000 (around $3,550) by moving to this quaint Spanish community and staying for five years. 
This is definitely one of the best places that pay you to move there…
With a small population of fewer than 1,000 people, Ponga is eager to grow its numbers. The cherry on top? 
You'll receive an additional €3,000 for each of your children, whether they move with you or are born in Ponga.
Aside from the financial incentives, Spain is a fantastic place to call home. 
The Asturias region boasts a stunning landscape, friendly communities, and plenty of job opportunities. 
And who wouldn't love the idea of "siestas" – those delightful two-hour breaks in the middle of the day?
Chile
Sicily, Italy
Ever dreamt of living in the picturesque town of Sambuca di Sicilia in Italy? 
With a population of around 6,000, this charming Sicilian town has seen its numbers dwindle as residents move to larger cities. 
To encourage newcomers, the town is selling homes for a mere €1! 
All you have to do is renovate the fixer-upper within three years (which will likely cost around €15,000 or $17,800) and provide a €5,000 (around $5,900) security deposit that you'll get back once the work is done.
Sicily is a dream destination for many, and now you have a chance to make it your reality!
Not only will you enjoy mouthwatering, healthy cuisine, but you'll also have the opportunity to learn one of the world's most beautiful romance languages.
Topeka, Kansas, USA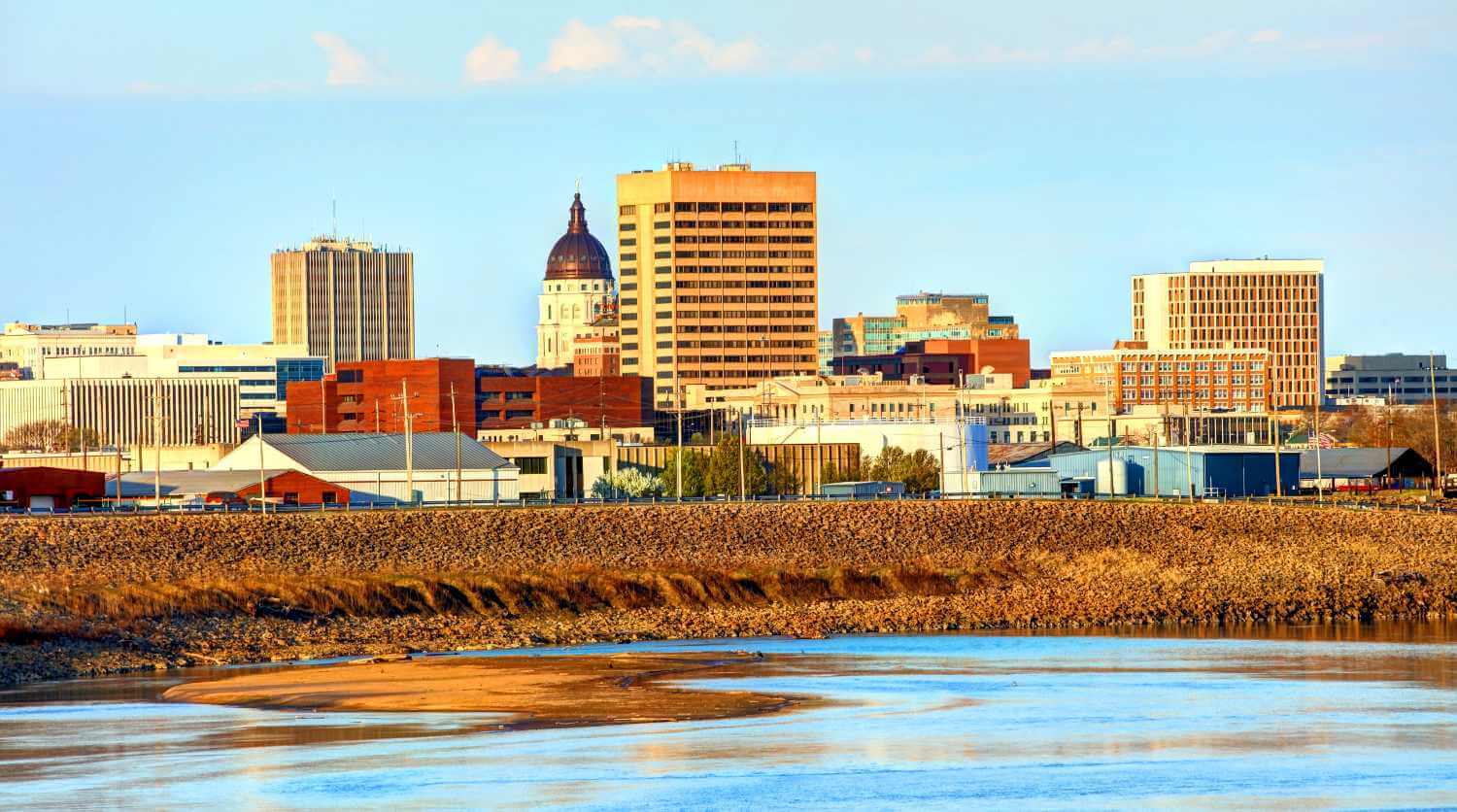 Let's head over to Topeka, Kansas, USA! 
This charming state capital has something special up its sleeve: the Choose Topeka program. 
If you're willing to relocate and work in Topeka, this pilot initiative is ready to reward you with a $15,000 incentive if you buy a home or $10,000 if you decide to rent. 
Launched in 2020 and still going strong, Choose Topeka aims to boost the city's population and fill job openings in various sectors like financial services, publishing, education, and government.
So, if you've been considering a fresh start, Topeka might just be the perfect place to plant your roots and enjoy some financial support to make your move a breeze!
Presicce-Acquarica, Italy
Picture yourself in the stunning region of Salento, Puglia, the "heel" of Italy's famous boot, where breathtaking beauty awaits at every turn. 
Say hello to the charming town of Presicce-Acquarica, formed in 2019 by merging the municipalities of Presicce and Acquarica del Capo. 
With just under 10,000 residents, the local administration is eager to welcome more people to their lovely community, and they're about to launch an enticing program called "Welcome to Presicce-Acquarica."
Once this program officially kicks off, both individuals and families who decide to call Presicce-Acquarica home can receive up to €30,000 toward buying a house and any future renovations it might need. 
So, why not consider this enchanting Italian town for your next big move?
Chile
Antikythera, Greece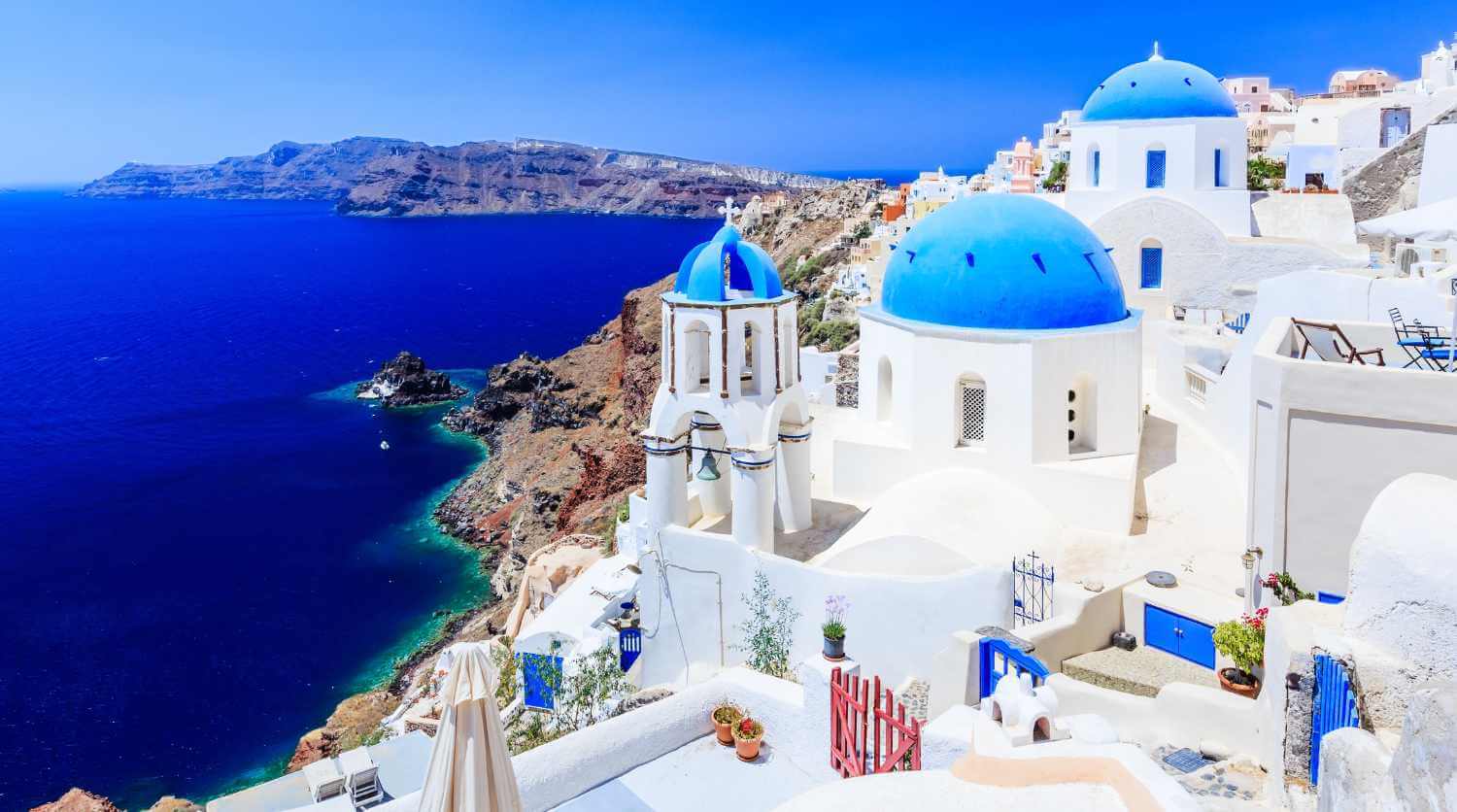 Imagine living on a dreamy Greek island, surrounded by crystal-clear waters and an air of tranquility.
Welcome to Antikythera, Greece, where less than 50 residents call this slice of paradise home. The best part? 
The Greek Orthodox Church is offering you a chance to move there!
 You'll not only get a house and a piece of land but also receive €500 (around $590) per month for your first three years.
While the island may not be bustling with shops, it's a haven for those seeking solitude and self-sufficiency. 
Trust me, small-town life feels pretty magical when you're on an island like Antikythera, where you can soak up Greece's rich history, culture, and spectacular beaches in your very own rural paradise!
Check out their investment incentives here.
Albinen, Switzerland
Fancy a Swiss adventure? The picturesque village of Albinen is offering a sweet deal to attract new residents…
Due to its declining population, they're willing to pay you $25,000 to make the move! 
Not only that, but your children can receive an additional $10,000 each. 
Just keep in mind that you need to be under 45 years old and commit to staying for at least 10 years…
Once you're settled in, you'll quickly discover that Albinen's breathtaking scenery is just the beginning. 
You're a stone's throw away from Geneva and Zurich, and you'll have the magnificent Swiss Alps right on your doorstep. 
With a stable economy and a wealth of natural beauty, Albinen might just be your dream destination!
Check out their investment incentives here.
Mauritius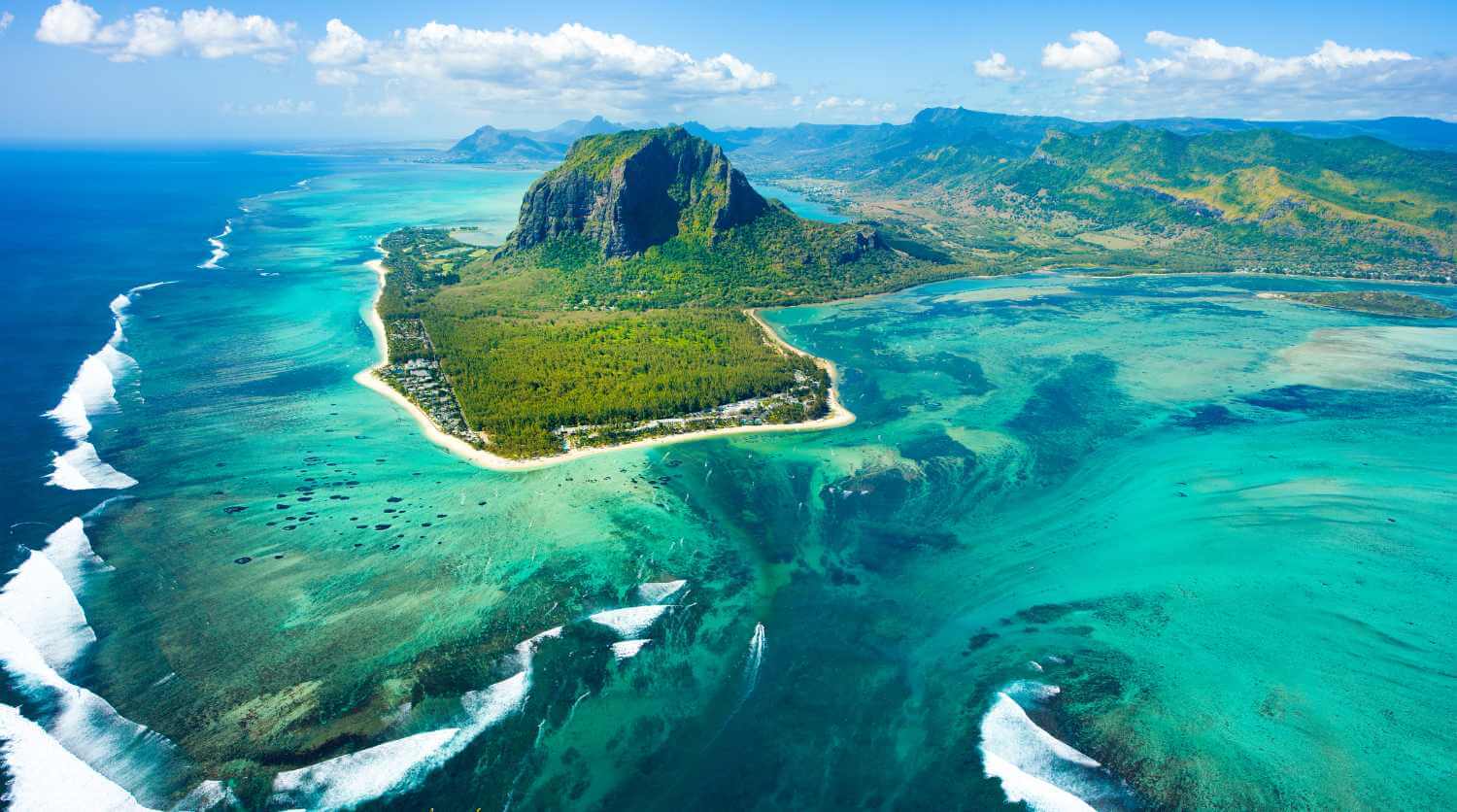 Got a brilliant business idea that you're eager to bring to life? 
How about setting up shop in Mauritius, a stunning island paradise east of Madagascar? 
The country offers a generous 20,000 Mauritian Rupees to start-ups that choose to make the move.
Just pitch your unique and profitable idea to a committee, and they'll decide if you qualify for this amazing opportunity.
Mauritius may not be the secluded paradise you'd expect, but it's brimming with incredible perks.
With gorgeous weather, a thriving economy, top-notch schools, and free healthcare for residents, you'll find everything you need. 
Plus, it's a multicultural melting pot that celebrates diversity! So, why not pack your bags and head to this island gem?
Ireland
Rounding up our list is the captivating country of Ireland. Enterprise Ireland is a fantastic program that's attracting expats from all over the world. 
If you believe your startup has potential, go ahead and submit an application…
Upon approval and relocation to Ireland, your business will receive thousands of Euros in funding and gain access to the European Union – one of the largest markets in the world!
Moving to Ireland will immerse you in the breathtaking countryside and warm, welcoming culture…
As a new resident, you'll quickly fall in love with Ireland's unique and generous spirit. Plus, pubs are the ultimate socializing hotspots, so you'll get to know the friendly locals in no time!
Final Thoughts
The world is your oyster when it comes to finding incredible places that pay you to move there or support your entrepreneurial dreams. 
From the awe-inspiring landscapes of Vermont, USA to the sun-kissed beaches of Mauritius, and from the idyllic countryside of Ireland to the mouthwatering cuisine of Sicily, Italy – there's something for everyone!
It's important to remember that while relocating to the places that pay you to move there is amazing, it's not always a walk in the park. 
So, before you dive headfirst into packing your bags, be sure to do your research and consider all the pros and cons.
But hey, who wouldn't want to trade their daily grind for a chance to siesta in Spain, or swap their morning commute for a bike ride through the charming streets of Denmark? 
So go ahead, dream big, and explore these amazing opportunities that might just be the perfect fit for your next life chapter. 
Who knows, you may end up saying "arrivederci" to your current routine and "ciao" to a whole new world of possibilities! Happy travels!
More From Buildapreneur: