A lot of trends come and go with affiliate marketing, making some niche sites obsolete after only a year or two.
One niche that will never go out of style, though? Books.
As long as authors create books, readers will be ready to buy them.
This makes being in the book biz a valuable place to be – as long as you can find commissions that are high enough to earn you a good income.
If you're trying to find quality programs with good commissions, here are some of the best book affiliate programs to check out.
Best Book Affiliate Programs
1. Chronicle Books
2. AbeBooks
3. Books a Million
4. IndieBound
5. Blurb
6. Amazon
7. BookShop
8. eBooks.com
9. Very Fine Books
10. Book Depository
11. BookRoo
12. Campus Book Rentals
1. Chronicle Books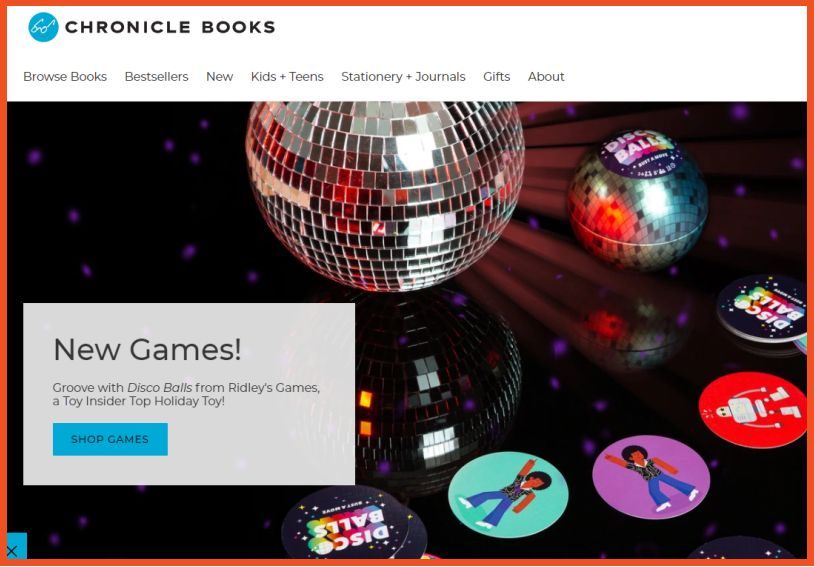 Chronicle Books is an independent publisher based out of San Francisco. They sell a wide array of books in many categories, including entertainment, hobbies, food, drink, and lifestyle.
They also have sections for kids and teens, plus stationery and journals.
The Chronicle Books affiliate program is a fairly generous one. It gives new affiliates a base commission of 6% on all sales. 
The commission rises to 8% if an affiliate makes sales of more than $500 and 10% if the affiliate sells more than $1,000 worth of merchandise.
Chronicle Books hosts its affiliate program on Rakuten.
2. AbeBooks
If you have an audience full of rare book collectors, AbeBooks should be your go-to.
This bookstore first launched in 1996 and now partners with independent booksellers in more than 50 countries. Since its inception, this business has listed millions of rare and out-of-print books.
The AbeBooks affiliate program is on Impact Radius.
They give affiliates a 5% commission based on books that sell for up to $500. (If you sell a book worth $600, you only get commission on the first $500.)
The good news is that on its website, AbeBooks says the commission is negotiable. So, if you're a power seller, you may be able to get a higher rate.
3. Books a Million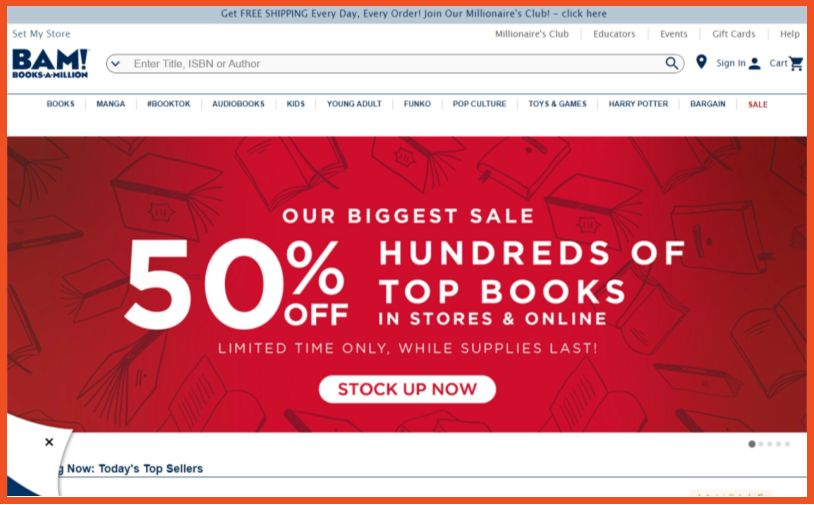 If you're looking for the Amazon of books, Books a Million (or BAM!) is hard to beat.
This bookstore was founded in 1917 and has since grown into a retail chain with more than 250 locations across the country.
Books a Million specializes in bestsellers but also has collectibles. In addition, they carry toys, games, and pop culture gifts.
The biggest downside to this program is that they start affiliates at a 3% commission. However, you can negotiate commission rates up to 5%. 
Commission Junction hosts their program, and they give affiliates a 30-day cookie.
4. IndieBound
If you like promoting Indie authors, this program is an excellent fit.
Indie Bound allows users to search for local, independent bookstores and highlights some of the most popular Indie books.
So not only can users find their local store, but they can browse through the indie categories and purchase books from the site.
I read through the Indie Bound affiliate terms, and they are a little different than others I've seen.
For instance, IndieBound says affiliates will earn 6% on "net proceeds." In those net proceeds are the sale minus any expenses IndieBound occurs, including credit card processing fees. 
And unfortunately, I couldn't find the cookie duration for this program. However, all other book programs I've seen so far are 30-day.
5. Blurb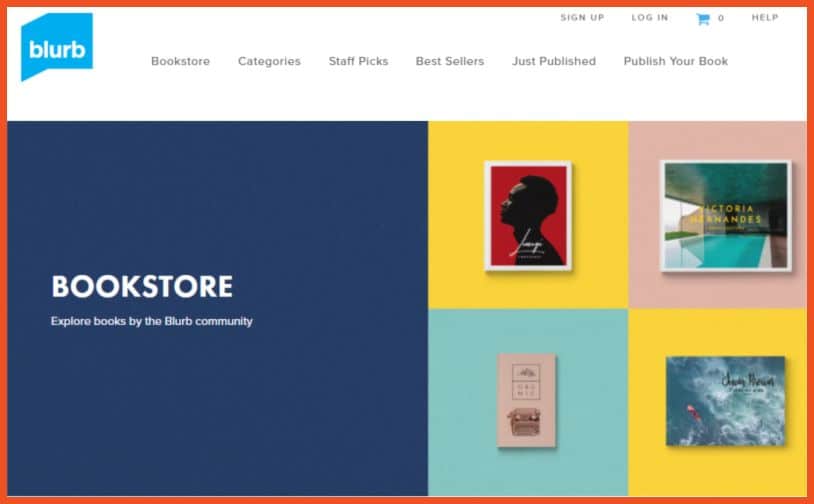 Blurb is an independent publishing platform. Authors and creators can use the platform to publish digital and print books, magazines, and photo books.
While you won't find much well-known work on this site, it's a fun option to explore for those who like to read material off the beaten path.
Blurb hosts its affiliate program through Rakuten. As an affiliate, you'll earn a 15% commission if you bring in new customers.
You'll then earn a 2% commission on existing customers.
The average order size is $90. 
6. Amazon
I almost hate to include Amazon because it's such an obvious choice.
But let's be honest – when you're trying to make money as an affiliate, you need to link to stores your customers will actually purchase from.
And EVERYONE purchases from Amazon. 
Amazon's commission isn't too bad for physical books – they'll give you a 4.5% commission on sales. However, the cookie only lasts for 24 hours.
There is another upside, though – as an Amazon affiliate, when someone clicks your link, you'll earn a commission on everything they buy, not just the book.
So if they buy a book, a pack of socks, and a new TV, your commissions will come out much higher than you think.
Plus, through the Amazon affiliate program, you can promote Audible. Depending on which program you'd like to promote, you can earn anywhere from $0.50 to $25.00.
You'll even earn a bounty when your readers sign up for an Audible free trial.
7. BookShop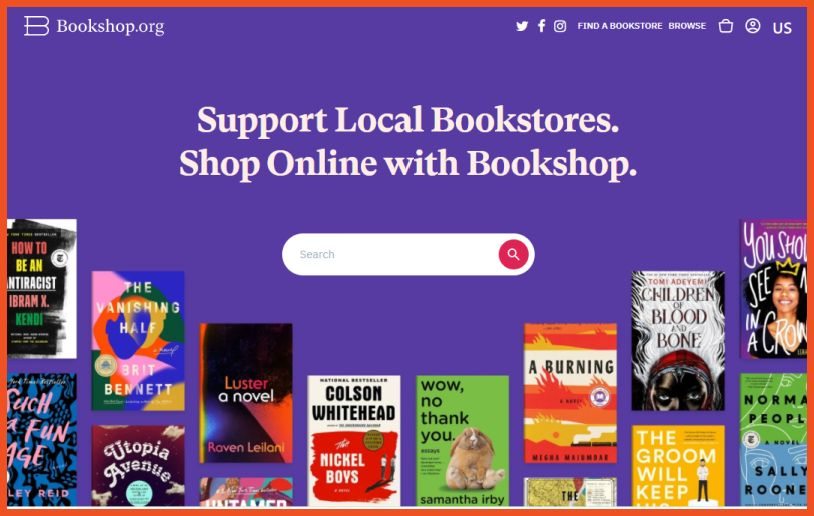 BookShop is an online bookstore committed to supporting local book shops.
What's great about this site is that they have just about any newer or popular book your readers will be looking for. 
On their front page, they categorize books in fun sections like BuzzFeed's best books, books to get you through the holidays, most anticipated, and best sellers.
The BookShop affiliate program is quite generous, giving affiliates a 10% commission. It also provides a matching 10% commission to a local bookstore.
As an affiliate, you can even create your own storefront showcasing your favorite books. This is a great feature if your audience always asks for your recommendations.
Since this program does so much to give back to independent bookstores and has a high commission for affiliates, it tops our list as one to promote.
8. eBooks.com
While there are many choices to promote physical books, eBooks are a different story. 
If you want a way to promote ebooks and get a good commission for them, eBooks.com is the way to go.
This site will start you out with an 8% base commission. Then, if you sell more than $500 worth of books per month, your commission will go up to 10%. When you sell more than $1,000 per month, your commission will rise to 12%.
Finally, if your sales exceed $2,000 per month, you'll get a 15% commission.
eBooks.com also gives a long 45-day cookie duration.
They have a wide selection with more than 2 million ebooks.
9. Very Fine Books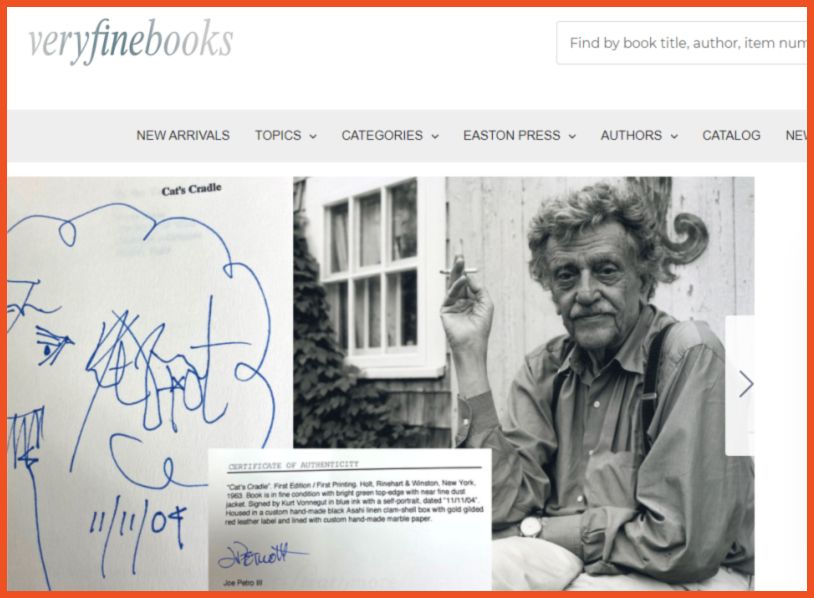 Very Fine Books is a rare and collectible book dealer. They have titles that sell for tens of thousands of dollars.
Some of those include a signed Stephen King "The Plant" trilogy, a signed John Grisham library of 31 titles, and more.
Very Fine books give affiliates an 8% commission on all orders up to $1,000. The average order value is $445.
So, if you sell a book for $12,000, you'll receive a commission on the first $1,000 of it.
The Very Fine Books affiliate program is on ShareASale. They give affiliates a 90-day cookie.
10. Book Depository
The Book Depository is a popular online bookstore that offers free shipping worldwide. They have over 20 million titles, so no matter what you're trying to link up to, they'll have it.
The Book Depository program is on Awin. They offer affiliates a flat 5% commission. 
This program is the perfect fit for affiliates who promote to a worldwide audience. Plus, if you hate promoting Amazon, this may be a comparable alternative.
11. BookRoo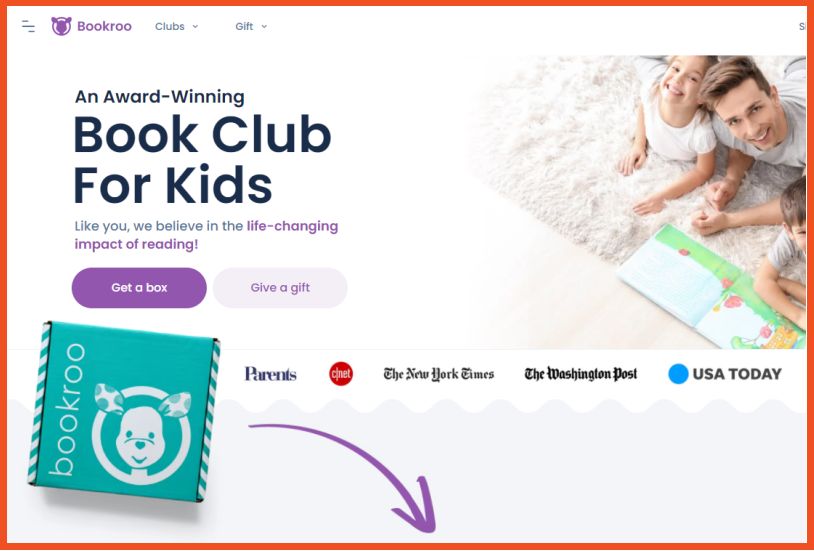 BookRoo is a book club for kids. Customers can order a monthly subscription box or one-time gift.
They curate books by age group. The age groups are 0-3, 3-6, 7-10, and 9 – 12.
The BookRoo affiliate program is on ShareASale. They give affiliates a generous 10% commission and a 30-day cookie.
The average sale at BookRoo is about $80, making the average commission $8.
This is an excellent program if you review kids' books or run a blog or YouTube channel centered on parenting. It's also a great program to include potential Christmas or birthday gifts for kids in a roundup.
12. Campus Book Rentals
While textbook affiliate programs could be a list all on its own, it's definitely worth putting here.
If you have a college-aged audience who would rather rent their textbooks than buy, try becoming an affiliate for Campus Book Rentals.
This site saves students some serious money. Not only can students rent the books they need, but they can also sell any of the past textbooks they purchased.
The CBR affiliate program is on Commission Junction. They offer affiliates a 7% commission and a 45-day cookie.
This is an excellent program for book bloggers, anyone who gives advice to college students or has a personal finance audience.
Need Some More Resources?
I know how overwhelming (and exciting) it can be to get started with affiliate marketing. But, I also know that if you're willing to be consistent and work hard, you can have a mega-successful website or YouTube channel.
I want to share some of my best resources with you to help you get started on the right foot:
If you're looking for high ticket affiliate programs, check out the video below:
Final Thoughts
The book niche will always be popular. It's a space where you can focus solely on reviewing books you like or specialize in and talk about rare collectibles.
And since you can promote books for specific industries, you can incorporate some form of book affiliate marketing into almost any website.
If you're looking for the best selection with the best commission rate, sign up as an affiliate with BookShop. If you want to promote rare books, sign up as an affiliate for AbeBooks or  Very Fine Books.
And finally, if you can't find what you're looking for, you can always fall back to Amazon. But don't worry, if you hate Amazon, there are some comparable alternatives like BAM! or Book Depository.