Have you ever stopped to think about who creates closed captions?
If you automatically assumed they're computer-generated, you'd be wrong.
Humans create most closed captions you see on videos and TV, and in many cases, these people are working from home.
If you're a fast and accurate typer who has an eye for detail, closed captioning could be the career for you.
Here's what you need to know about this type of work, as well as the best online captioning jobs to apply to this year.
What Are Work from Home Closed Captioning Jobs?
Closed captions give the hearing impaired fair access to audio media. This includes movies, YouTube videos, educational programs, and more.
Closed captioning jobs involve watching videos and accurately typing the audio.
There are two main types of closed captioning jobs: pre-recorded and live captioning.
If you're a beginner captioner, you'll need to start by captioning pre-recorded media. With prerecorded media, you can rewind and fast-forward videos to ensure your captions are accurate.
More advanced captioners can find jobs captioning live media such as News and Weather broadcasts. Since the skills needed for captioning live media are so much greater, this type of job pays significantly more.
Best Online Captioning Jobs in 2021
1. Rev.com
2. Vitac
3. Daily Transcription
4. Caption Max
5. VIQ Solutions
6. National Captioning Institute
7. CaptioningStar
8. Vanan Captioning
9. AI Media
10. Dotsub
11. CrowdSurf
12. RNK Productions
1. Rev.com


Rev.com hires freelance transcribers, captioners, and subtitlers to work on hundreds of different jobs.
The two main jobs titles at Rev are transcriptionist and captioner. 
Transcriptionists listen to audio and type what they hear, while captioners listen to videos and create captions.
The captioning jobs at Rev.com pay $0.54 to $1.10 per video minute.
However, it's essential to note that the pay per video minute is not your actual earnings. For example, it could take you 2 minutes to caption a one-minute video, meaning you'd earn only $0.27 to $0.55 per minute worked.
The benefits of working with Rev include:
Flexible, work when you want 

Choose work off of a job board

Easy to apply
If you're interested in applying to be a closed captioner with Rev, you'll need to fill out an application, take an English and grammar quiz, and then submit a captioning sample. Once your sample is approved, you'll be able to begin working.
2. Vitac

Vitac is one of the most well-known media accessibility companies in the country. They hire both in-house and work from home captioners.
Their jobs include captioning of both prerecorded and live media. Of course, as you would imagine, being a live captioner is a much more taxing job and one that you'll need previous experience to get.
You can check Vitac's career page here to search for home-based captioning jobs.
3. Daily Transcription


If you're okay with a mixture of audio transcription and video captioning, you can apply at Daily Transcription.
This company has hundreds of different captioning and transcription jobs available. 
To qualify, you need to type at least 50 wpm, have a reliable computer and internet connection, and download transcription software. (You don't need a foot pedal.)
The pay is $0.75 – $0.85 per audio minute.
Here's what else you need to know:
Flexible, work when you want

Pay is weekly via check

Receive free training and coaching
The top freelancers at Daily Transcription earn $250 – $950 per week.
4. Caption Max
Caption Max provides captioning and subtitling services for prerecorded and live media. This company hires in-house employees as well as independent contractors who provide captioning services from home.
Caption Max doesn't list pay info for their captioners. However, they encourage independent contractors with previous experience to upload their resumes here.
5. VIQ Solutions


VIQ Media hires freelance transcriptionists and captioners. Some of their clients include Fox News, CNN, and MSNBC.
As an independent contractor for VIQ Solutions, you can create your own schedule and work as much or as little as you'd like. 
To get started, you'll need to submit an application and pass an assessment. Then, if you qualify, they'll send information about the job and pay rates.
6. National Captioning Institute
The National Captioning Institute, or NCI, is a nonprofit dedicated to providing captioning and subtitling services. 
Due to COVID, many of their captioning positions are now work from home. Per their website, candidates may remain remote workers depending on their performance. However, no matter the role, all employees have to report to an in-house office on the first day.
The office locations are in KY, VA, and CA.
The jobs at NCI require you to work a specific set of hours and also come with benefits. You can search for available positions here.
7. CaptioningStar


CaptioningStar offers many closed captioning services. Some of their jobs are DVD captioning, movie captioning, webinar captioning, and live captioning.
They regularly hire freelancers to work for them. Unfortunately, they don't list any info about pay or hours available. However, if you're an experienced captioner and want to submit your resume, you can do so here.
8. Vanan Captioning
If you've ever wanted to caption for Netflix, applying to Vanan Captioning may be your best bet. Vanan provides captioning services for Netflix, Hulu, Youtube, and many more large companies.
This company does hire online captioners but doesn't provide much info in the way of hours and pay. If you're interested in applying, you can access an application here.
9. AI Media


AI Media hires in-house and work from home captioners to provide real-time and pre-recorded captioning services. They hire globally.
This company is all about work-life balance, giving their employees the chance to create their own schedules and work in-office, at-home, or both.
They provide services to the broadcast, government, education, and corporate industries.
Instead of posting available job positions on their website AI Media posts them on popular job boards. So, if you want to view open positions, you'll need to check LinkedIn, Indeed, Glassdoor, or Seek.
10. Dotsub
Dotsub is a global communication technology company. Some of their clients include Amazon, Airbnb, World Bank, and Weather.com.
They hire freelance subtitlers and captioners to work from home.
If you're interested in working with Dotsub, you can fill out an online application which will take you about seven minutes. Then, if you're a good fit, they'll contact you with further details about the job.
11. CrowdSurf


If you're a complete beginner, CrowdSurf will give you a chance.
This company hires hundreds of independent contractors to caption media that range from famous cartoons to TV interviews.
To get started, you'll need to create a profile and pass an assessment. Once they've approved your account, you'll be able to start taking jobs.
The downside to working with CrowdSurf is that the pay is pitifully low at only $0.03 – $0.20 per media minute.
12. RNK Productions
RNK Productions is a media company that provides transcription and captioning services.
They hire independent contractors looking to make a part-time income from home. To qualify, you'll need to have excellent English and grammar skills, high-speed internet, MS Word, and the ability to control video and audio at the same time.
Interested applicants can email their resumes for consideration.
Top Questions About Work from Home Closed Captioning Jobs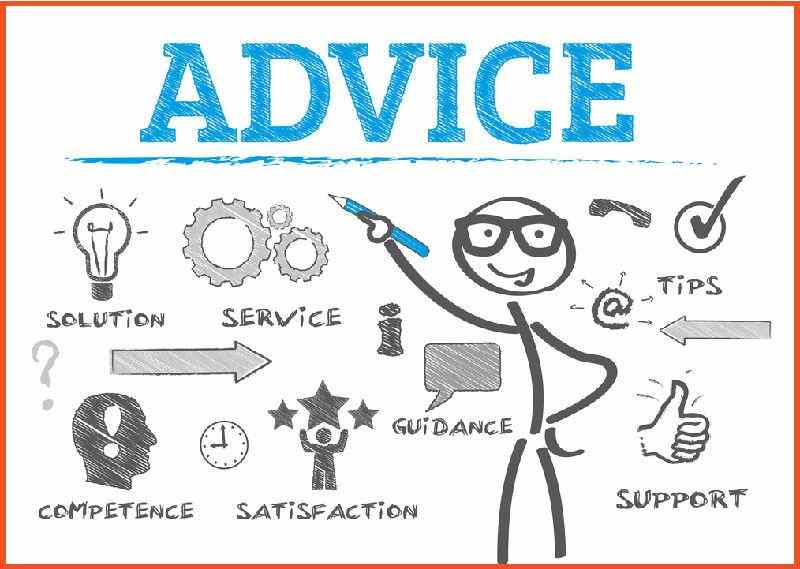 What equipment do I need to be a work-from-home closed captioner?
At the very least, you need a reliable computer, high-speed internet connection, and headphones to be an online closed captioner.
However, many jobs will require that you have a foot pedal that allows you to pause, rewind, and fast forward the audio or video you're transcribing. One of the most prevalent foot pedals for captioners is the Infinity. 
Some closed captioning jobs may require a stenotype machine – this is more common for real-time captioners.
How much do closed captioners make?
The amount closed captioners make depends upon their skillset and the type of job they have. Beginner closed captioners may make $10 per hour or less, while more experienced or real-time captioners can earn up to $100,000 per year.
According to The Bureau of Labor and Statistics, as of 2020, Simultaneous Captioners earned an average of $29.94 per hour.
What are some jobs similar to closed captioning?
You can try a transcription job if you haven't been able to land a closed captioning job and are looking for something similar.
Transcriptionists listen to audio and type out what they hear. Here's a list of companies that hire online transcription freelancers.
Conclusion
If you want to work as an online closed captioner, there are quite a few companies you can submit your application to. If you're looking for work when you want side hustle, give Rev.com or Daily Transcription a try. 
If you want a higher-paying full-time career in this industry, I highly recommend taking a relevant course, gaining experience, and applying to work as an employee rather than an independent contractor.
Looking for more ways to earn money?
Check out the video below to learn how I went from $0 to $3,000,000: