Reviews are important.
Businesses need them to make sales, and consumers need them to make smart purchases.
That's a fact nobody can deny.
Nowadays, I hardly ever purchase something without reading a review, even if that simply means seeing how many "stars" a product has on Amazon. I'm betting you don't either.
Which is why some companies will pay you to review their products.
Now, you won't be earning an earth-shattering amount of money from this, but if writing a review is something you'd be doing anyway, you might as well cash in on it.
Here's how to get paid to write reviews online.
Get Paid To Write Reviews: 10 Legit Sites
1. Software Judge
2. Apperwall
3. UserTesting
4. PinchMe
5. MomsMeet
6. Panel PayDay
7. GetReviewed
8. Slice the Pie
9. NetGalley
10. Crowdtap
1. Software Judge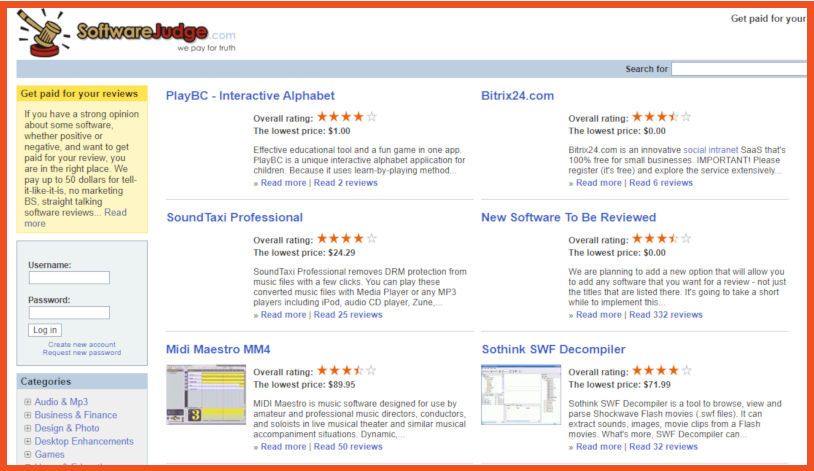 Use a lot of computer software? If you're capable of writing high-quality, in-depth reviews, SoftwareJudge.com might pay you for them.
Here's how it works:
First, find the list of software at SoftwareJudge. Then, if you've used any of it, you can write and submit a review. The better the review, the more money you'll earn. (Up to $50 per review.)
However, not all reviews get published, and even if your review does get published, you can't cash out until your account reaches $200. The upside is that once your account reaches $20, you can trade that in for ebooks, software, or games (just not cash.)
SoftwareJudge will notify you if the review you submitted gets published.
2. Apperwall
If you enjoy trying out new apps and games, Apperwall will pay you for reviewing them. 
Here's how it works:
First, sign up for an account with Apperwall.

They'll send you links to new apps daily.

Try out the app and leave a review.

Once your review is approved, they will credit your account.
While Apperwall doesn't list the exact amount they pay per review, it looks to be about $1. You can draw money out via Paypal.
Apperwall also has a referral program granting users 10% of their referral earnings.
3. UserTesting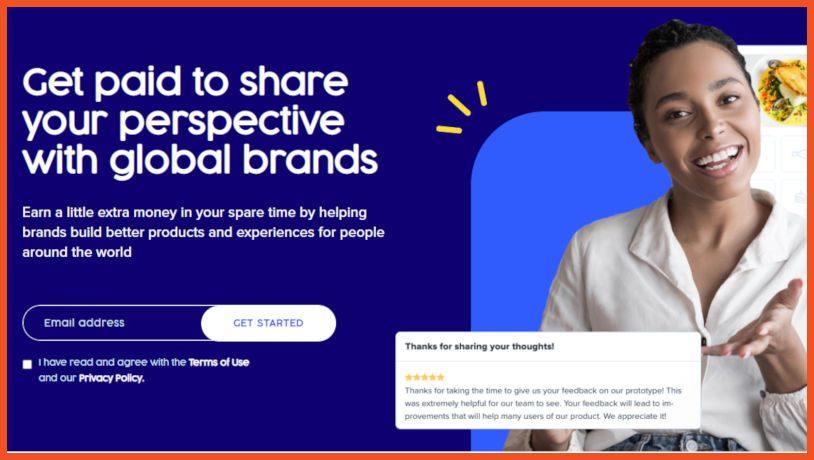 Do you have strong first impressions when you visit a new website?
Do you get annoyed when you can't easily find what you're looking for online?
If you said "yes," you might be an excellent candidate for website testing.
Website testing involves reviewing a business's website. To do this, you'll need to screen and audio record your first impressions and then follow specific instructions based on what the company wants to get your opinion on.
One of the most well-known companies that offer website testing is UserTesting. 
Once you create an account, they'll match you with available website testing jobs. You can earn $4 for a 5-minute gig, $10 for a 20-minute test, and up to $120 for a live interview.
While there aren't always tests available, this is an excellent side hustle you can do in your spare time.
4. PinchMe
PinchMe is a little different from the sites listed so far – they actually send you the products to review. These products include food, beauty, and household items.
To get started, you'll create an account and fill out your profile. You'll then be able to claim samples each month. PinchMe will mail you the samples, and after using them, you'll share your feedback.
PinchMe will reward you with "PinchMe" coins for your reviews. Once you accumulate enough coins, you can cash them in for rewards.
5. MomsMeet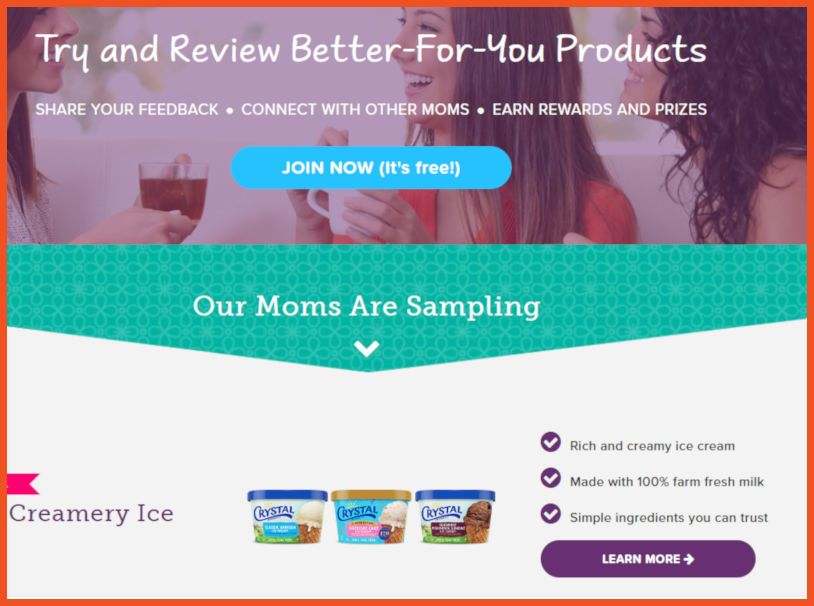 If you're okay with getting paid for free products and you're into natural and organic items, MomsMeet is an excellent website to sign up with.
After creating an account, MomsMeet will occasionally send you free samples of natural, eco-friendly, and organic products to try in exchange for your honest feedback.
6. Panel PayDay
Panel PayDay is a survey site that always has hundreds of different surveys you can choose from. The surveys involve you sharing your opinion on new and past products and services. 
Some of the highest-paying surveys pay up to $75. But in reality, most of the surveys you participate in won't pay very much. The upside is that there's no limit on the number of surveys you can take.
7. GetReviewed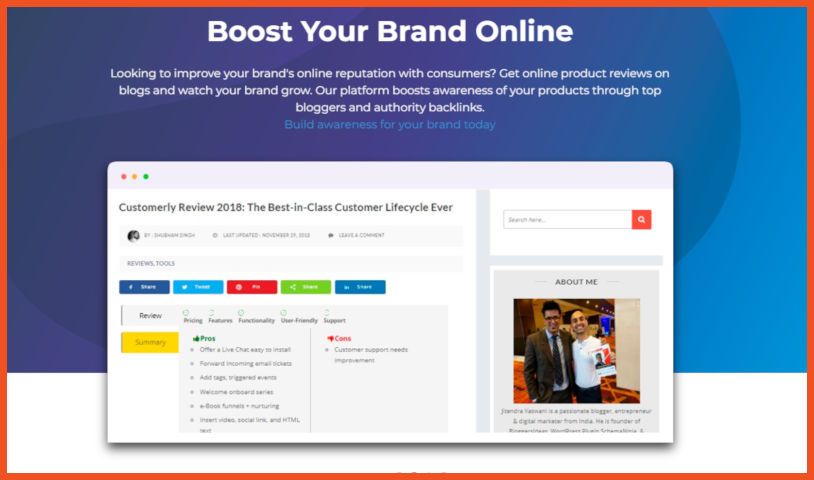 If you have a blog and want to do paid sponsored reviews, this site is for you.
GetReviewed connects brands who need product reviews with bloggers and influencers. 
Of course, the downside is that the brand can reject your blog post if they'd like. That means if you're writing an honest review (as you should) and you don't like the product you reviewed, you probably won't get paid.
Still, for the right blogger, this could be a valuable site.
8. Slice the Pie
Like listening to new artists? If so, you can get paid for reviewing music with Slice the Pie.
Slice the Pie will pay you for every song you listen to and review. The higher quality of your review, the more money you'll earn. Once your account hits $10, you'll be able to withdraw through PayPal.
9. NetGalley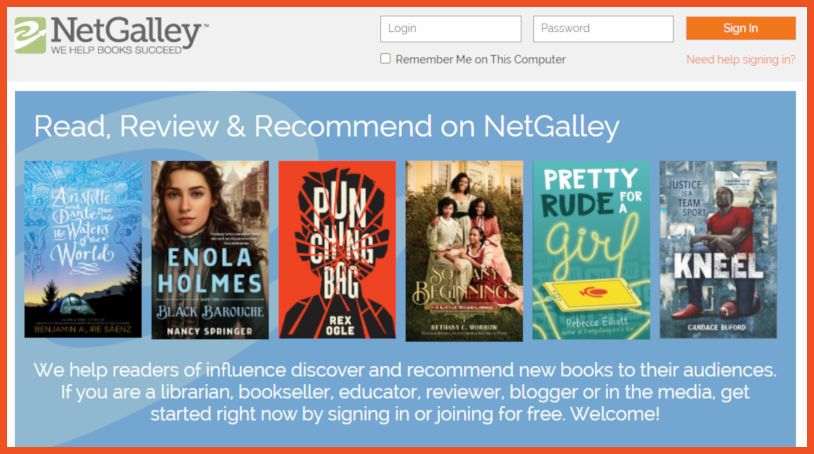 If you like discovering new books and authors before they are published, NetGalley will let you request advanced copies of books in exchange for your reviews.
Unfortunately, they won't pay you anything, but if you're simply looking for free books or a way to discover new authors, this is a great option.
10. Crowdtap
Crowdtap has a few different ways you can get paid to share your opinion and reviews. They offer surveys, missions, and product testing. In addition, you'll earn rewards that you can cash in for gift cards for any of these that you complete.
Conclusion
Reviews are extremely important for businesses. So important, they'll pay you for them.
So, if you're going to be reviewing a product, you might as well cash in on it. Whether you like to review household products, beauty items, music, websites, software, or apps, you can get paid for your opinions.
And if you like the idea of getting paid for your reviews, check our list of 27 companies that will pay you to test products.
Looking for more ways to earn money?
Check out the video below to learn how I went from $0 to $3,000,000: