The 3-step system I used to make 7-figures of Affiliate Commissions in my first 3 years as an affiliate marketer.
Have you ever wondered how to win your dream car?
If you're like most marketers, especially affiliate marketers, you have.
And you probably know of people who have won their dream car all from simply promoting a certain product.
Spencer Mecham is one of those people. He used certain methods to win not one, but two dream cars.
This isn't something he talks about very much, but in this article, you'll discover exactly what he did to make that happen and how you can do the same.
The good news is that there's a process to winning your dream car and that process is something you can learn and implement.
This article will go into that process as well as what affiliate marketing is and how it works, what companies will pay for your dream car, and how to win your own dream car.
What Is Affiliate Marketing And How Does It work?
For simplicity's sake, all affiliate marketing entails is an affiliate marketer refers customers to a company.
Then that company pays the affiliate marketer a commission for any customers who sign up for and buy their products.
Want to know which affiliate marketing method works best for you? Answer the short quiz below:
In order to do this, the company gives the affiliate marketer a unique link to share with others.
Then when someone clicks on the link and buys, the company pays the affiliate marketer money.
A lot of companies charge their customers a monthly fee for their software or memberships.
And because there are monthly costs for the customers, the companies are really happy to have you send customers to them.
In return, the companies pay you a commission and once you get to a certain number of active customers, the company will also pay for your dream car.
For most companies, you usually need at least 50 or 100 active customers signed up through your affiliate link in order to qualify for the dream car.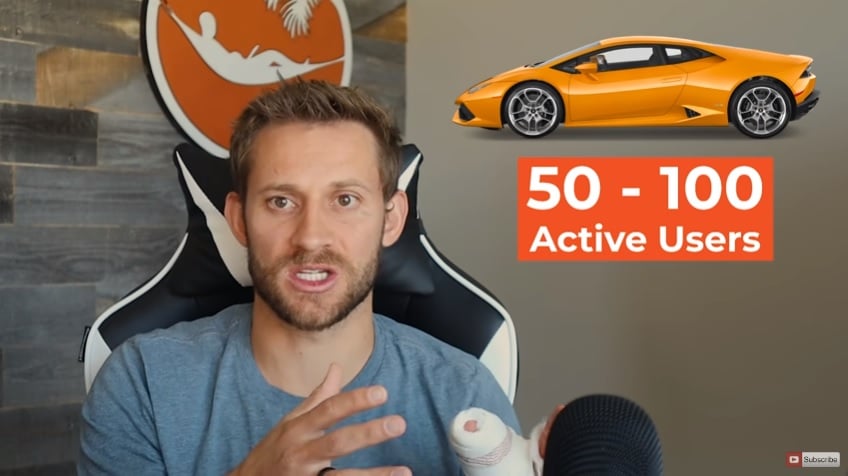 That's all we're doing here; we're simply taking advantage of that perk to marketing for certain companies.
So which companies offer such a perk to their affiliate marketers?
There are five that Spencer Mecham recommends, two of which are the companies that paid for Spencer's two dream cars.
Five Companies That Will Pay For Your Dream Car
There are a bunch of different programs that you can promote and dominate to win your dream car.
In this article, we'll look at five specific programs that can help you get your dream car and you've probably never heard of some of them.
Even if you're brand new to the affiliate marketing game, you can take these programs and run with them.
ClickFunnels
The first affiliate program that has the option of winning a dream car is ClickFunnels.
ClickFunnels is a funnel building software for small businesses. It's the father of the Dream Car.
In order to qualify for your dream car, you need to get 100 active ClickFunnels users signed up under your affiliate link.
Once you have at least 100 active ClickFunnels users under you, ClickFunnels pays you $500 per month toward your dream car.  After having at least 200 active ClickFunnels users under you, they'll pay you $1000 per month toward your dream car.
Spencer Mecham won one of his dream cars promoting ClickFunnels.
Click here to learn more about ClickFunnels.
Kajabi
The next affiliate program that you can win a dream car with is Kajabi.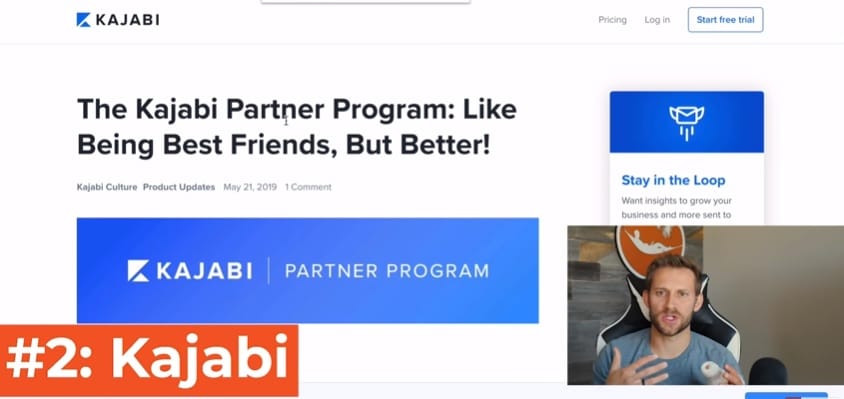 Kajabi is an online course creator software. It helps online course creators host their courses and market their courses.
If you get 50 active Kajabi users under your affiliate link, you qualify for the dream car.
Blue Edge Financial
This next company is actually in the Forex space.
Blue Edge Financial is one of the best software companies out there.
It's the closest thing to making money in your sleep that doesn't involve massive amounts of work for years beforehand.
This software trades for x40 and once you refer 100 people to them who use the software to trade Forex, they'll buy you your dream car.
Marketing Boost
Marketing Boost is a lead generation company.
They help anyone, like mortgage brokers or real estate agents, who want to get more leads to convert those leads into buyers.
To do this, they let the company give away unlimited vacations to their clients and leads.
It obviously helps convert more leads when giving away free vacations.
Builderall
The last company to mention in this article is Builderall.
Builderall is an all-in-one solution for small businesses.
They have email, websites, funnels, video hosting, and more all inside one platform to help their users in their businesses.
Spencer won one of his dream cars by promoting Builderall.
All you need to do to win the dream car is to refer 100 people that become active users of their software.
Ways To Dominate The Dream Car Programs
To start working toward winning your dream car, it's best to pick only one program first. Then go crazy with that program.
If you try for all five cars at the same time, you won't win any of them.
So just pick one to start with and dominate it.
How do you dominate the program?
You may think you can't do this because you don't have a blog or authority or an audience. But that's not necessary for this strategy.
The whole strategy is built around completely dominating search engines, meaning when people are searching for these products, you want to own the search engine.
You want to almost be guaranteed that any visitors searching for the product or information about that product will click on your affiliate link.
Whether it's ClickFunnels, Kajabi, Marketing Boost, or whatever program you have chosen, you can dominate search engines.
You don't need to have a blog to own Google.
For example, if you're promoting ClickFunnels, you could choose the keywords 'how to build a website on ClickFunnels'.
Then if someone searches that in Google, the first thing they see is a massive box with a YouTube description.
You could own half of the Google search bar with a YouTube description. And the first YouTube video is yours.
You can do this with Reddit, Quora, Pinterest, as well as YouTube.
What you're doing is hijacking the site's authority. YouTube is a very authoritative site.
Google loves to pull in YouTube when someone is searching because it knows YouTube can help them.
This is what it means to own the search engine.
Of course, this actually requires you to create content and do work.
How To Win Your Dream Car
So how do you do this? How do you actually win your Dream Car?
Let's walk through an example of what you could do.
On Quora, for example, take a question someone would ask about the company you are promoting.
If you are promoting ClickFunnels, an example question someone could have would be 'what is a funnel'?
On Quora, you could answer that question and own that spot in Quora.
Take it a step further and make a YouTube video about it and a blog post about it.
You can also run ads to your affiliate link or bridge page depending on the terms and conditions of the company you are promoting.
But doing all these things is only part of what you need to do. You also need to use keywords.
Using a keyword research tool makes it easy to find what keywords you should be focusing on, that can help you understand what people are searching for.
It won't do you much good to make a YouTube video or blog post about something no one is searching about.
One keyword research tool that you can use is called ahrefs. Ahrefs has a trial for $1 for seven days, so you can do everything you need to in seven days.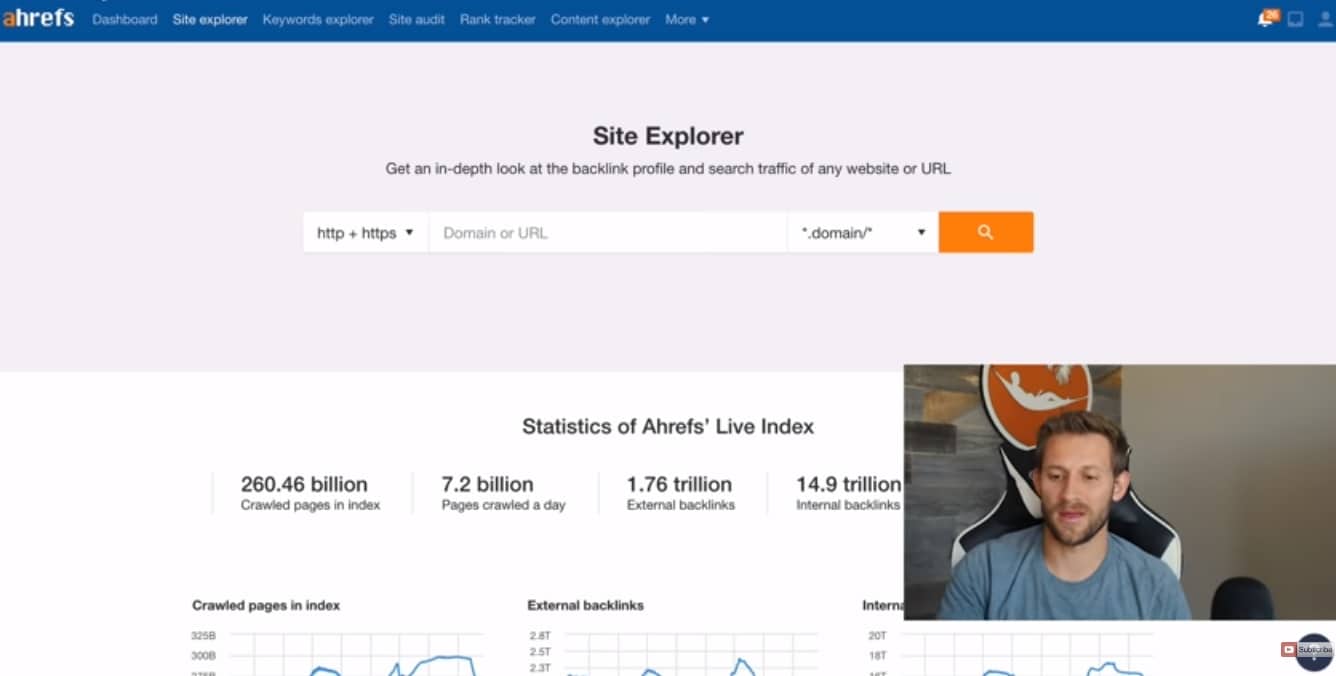 Ahrefs will show you all the things Quora is ranking for. Taking it a step further, add to the search ClickFunnels (or whatever platform you are working on).
You will then know what to rank for on Quora. There is a lot less competition to rank on Quora than on Google and Google is already pulling the answer from Quora.
So if your answer on Quora is the top answer, it's the one that shows up in Google.
You can also do the same thing with YouTube.
Whether you are using Quora or YouTube to do this, just make sure you're making better content than what is already there.
And that is how you own the search for those keywords or questions and how you dominate that Dream Car program.
In Conclusion
You can win your Dream Car by following the simple steps outlined in this article.
Just focus on one Dream Car program at a time and dominate it.
As soon as you get in there and start making good content and doing the keyword research, you'll start to rank and own the search for that topic.
And when you do the work, you'll get better and better at dominating each Dream Car program, enabling you to win one or more of your Dream Cars.