Online Social Media Jobs That Pay $30/Hour
Availability to start this week
Make $25-$35 Testing New Apps
Just need access to phone/tablet
5+ hours per week available
So, you have a natural health website or business and you want to monetize it with the best natural health affiliate programs.
There certainly isn't a shortage of these programs, but are they worth it?
Nope.
Many natural health affiliate programs pay tiny commissions or promote products that are spammy.
But, there are definitely some really good choices. We did the research for you, and all you need to do is choose the ones you want to go with.
What to Look for When Choosing A Natural Health Affiliate Program?
Before you go picking and choosing an affiliate program, make sure you know what to look for. Most of these programs are pretty similar, but there are a few details to take into consideration. 
Commission
Firstly, make sure the program you are interested in offers you a high commission. My advice is to look for a recurring commission rate. 
New to affiliate marketing and don't know how that works?
It's pretty easy.
All you have to do is promote a good or service on your blog/site/channel and when somebody buys that good or service you get paid a commission. 
Access my Beginner's Guide to Affiliate Marketing here.
Conversions
Next, consider how easy it is to get conversions using the program.
Put simply, choose an affiliate program that actually works in getting people to your links and products. 
Remember, you only make money as an affiliate if a customer buys through one of your promoted links. So, make sure you locate a program that will get you high rates of conversion. 
Cookie Duration
Lastly, look for longer cookies.
Cookies are little files that are stored on computers every time we use a browser. They helpful websites determine if you've been to a website before. 
These are stored only for a little while, and they get deleted after a certain period of time. So, when it comes to affiliate programs, cookies are utilized to see whether or not a visitor clicked an affiliate link.
Look for a program that offers you a longer cookie duration since you'll still get commissions for a referral down the line even if they don't return to the website using your referral link.
Top Natural Health Affiliate Programs 
Now, let's look at some of the top natural health affiliate programs.
1. Starwest Botanicals
2. Pure Formulas
3. Yuve
4. Nutracash
5. Hyperion Herbs
6. India Herbs
7. CLE Holistic Health
8. Healthy Directions
9. Native Remedies
10. Healthy Natural Oils
11. OnlineRxMaster
12. NutriProfits
13. Sell Health
14. Natural Healthy Concepts
1. Starwest Botanicals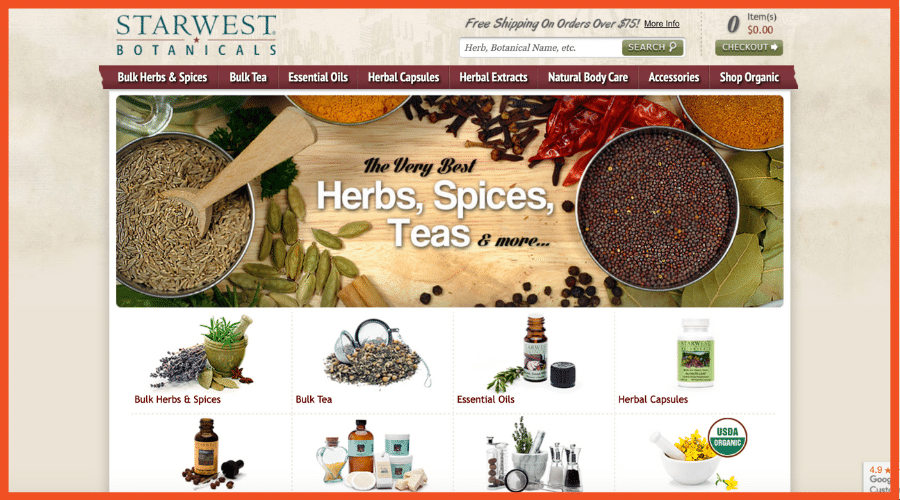 Starwest Botanicals has been a great source for herbs and natural products since 1975. As an affiliate, you'll get to sell your customers loose leaf teas, essential oils, and aromatherapy tools.
Prices are competitive and customer service is great.
You'll enjoy 15% commission on all your sales, and the average order comes in at $42. ShareASale helps you access marketing tools and tracking materials, and they have a great support team.
Paid search is available with this one, but it does have limitations.
URL: Starwest Botanicals
Cookie Duration: 60 days
Commission: 15%
Pros:
Cookie is 60 days
Commission is a little higher than many programs in this industry
Cons
Live web presence needed to complete signup (bit of a hassle)
2. Pure Formulas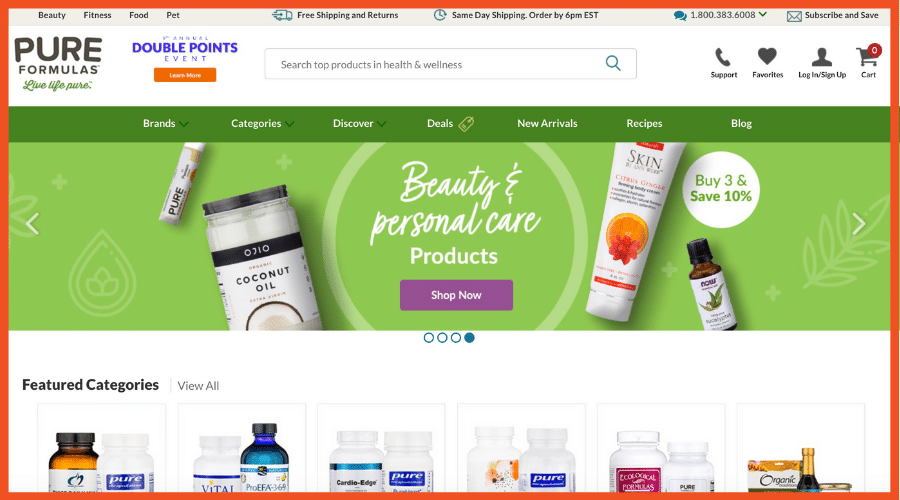 Pure Formulas is an online seller of natural health supplements whose quality can't be beaten.
There are over 10,000 pharmaceutical level health goods for sale, including brands your customers will love like Thorne and Biotics. They really have a great selection of products and they are all stored in a manner that keeps them fresh. 
You get 8% commission and the average order size is $65. That might not sound great, but conversions come in at a lovely 48%, which is what makes them one of the best natural health affiliate programs yet!
You can also bid on your keywords, but not on misspellings or trade names.
URL: Pure Formulas
Commission: 8%
Cookie Duration: 30 Days
Pros:
Incredible conversion rate of 48%

Virtually endless products for sale

Products are always available, in stock, and fresh
Cons:
Low commissions and average order size
3. Yuve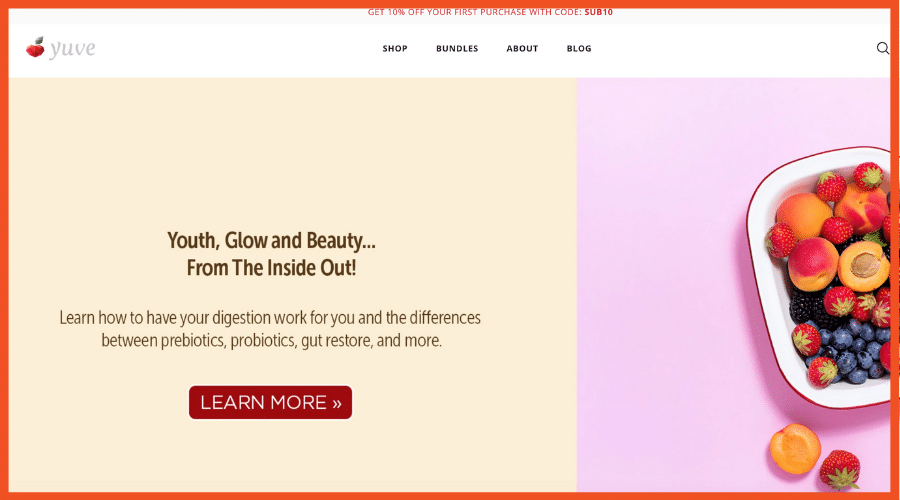 A former athlete hailing from Russia is the brains behind Yuve. This athlete was inspired by recipes promising longevity. The blend was created using 25 ingredients and none of them are artificial. 
Yuve helps you maintain a youthful and healthy appearance and is perfect for men or women. The quality of the products is what makes this one a top natural health affiliate program.
Affiliates will earn a 15% commission on sales and the average order size is 70%. ShareASale is used to manage the program and also offers you affiliate support.
URL: Yuve Affiliate Program
Commission: 15%
Cookie Duration: 60 Days
Pros:
Tons of different high-quality products to promote

Great for vegan and health niches
Cons:
If you have a coupon-only site, you'll receive only 5% commissions
4. Nutracash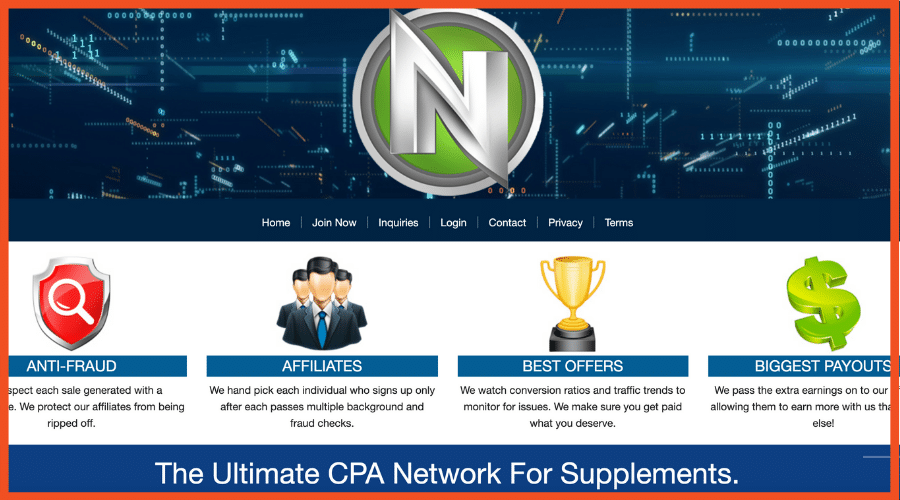 Calling itself the Ultimate CPA Network for Affiliates, this is where you want to go if you want products that focus on weight loss, supplements for muscle building, and male enhancement.
It really is one of the best natural health affiliate programs. Signing up is easy. The minimum payout is $100, and commission types are CPA, CPS and CPL. 
They have over 400 offers available, so you certainly can find something for your audience.
The referral commission percentage is 10%, and the payment methods offered are through Wire, PayPal, ACH/Direct Deposit, or check. Tracking software is done via Everflow.
URL: Nutracash
Cookie Duration: 15 Days
Commission: 10%
Pros: 
Available in countries around the world

Different commission types available
Cons
Cookie lasts only 15 days
5. Hyperion Herbs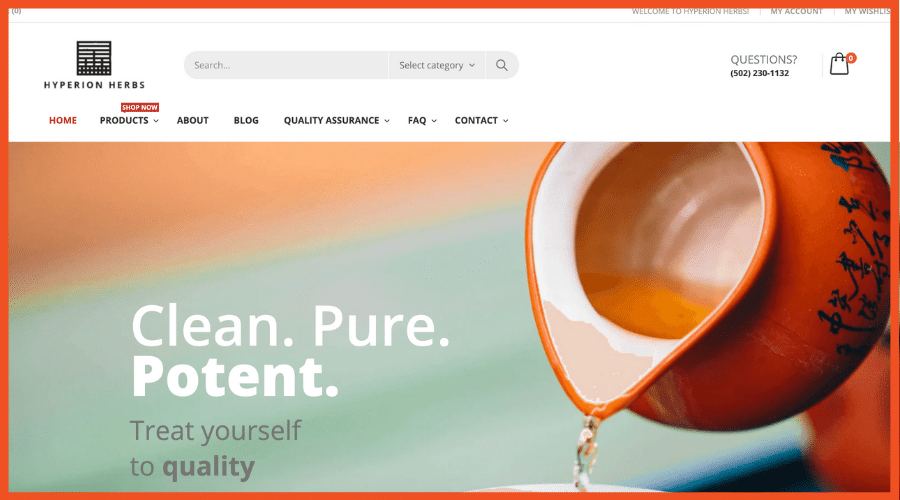 Hyperion Herbs offers a great way to earn passive income and they provide their affiliates with special promotions and sales.
Their affiliate backend has all you need to create a winning campaign. You'll find access to banners, personal links to products, and email copy that will convert. You'll also be able to easily keep track of sales and click-throughs. 
Their customer support is top notch. Within 24 hours, all queries are answered with real answers typed by a real human being. And once you do refer that customer, you'll be paid forever, which means you get recurring commissions on any and all future orders they place.
This is definitely one of the best natural health affiliate programs!
URL: Hyperion Herbs
Cookie Duration: 30 Days
Commission: 10%
Pros:
Customer service is fast

Customers referred are your paid customers forever
Cons:
Commission is one of the lower we've seen in the industry
6. India Herbs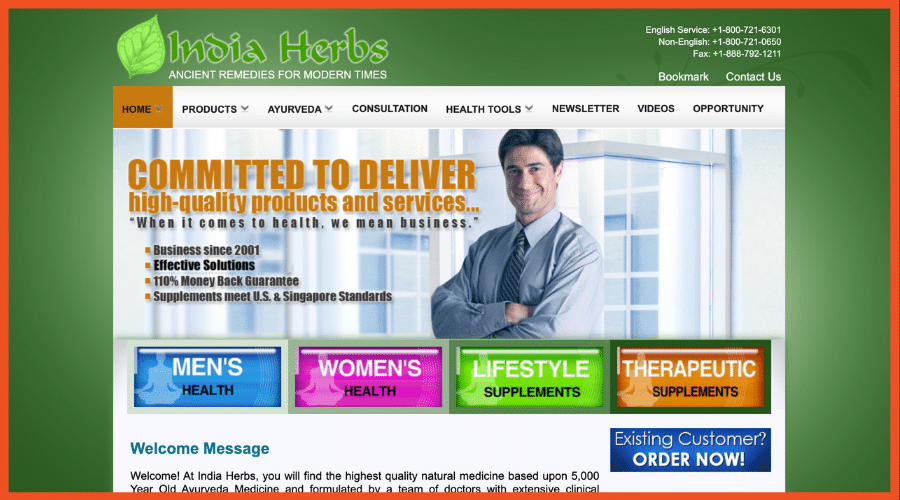 What makes India Herbs one of the best natural health affiliate programs is their lifetime cookie. Yes, that's right, I said lifetime!
But wait! There's more!
You also get a SUPER high-ticket commissions with these guys: 40% to be exact!
They pretty much treat their affiliates like royalty.
You'll also get real stats of unique and raw clicks, earnings, downline stats, and sales. Email notifications of sales are sent rapidly. And, there's a huge library of banners and marketing goods for any and all products you want to sell.
URL: India Herbs
Cookie Duration: Lifetime
Commission: 40% on all sales generated from your referrals
Pros:
40% commission on sales

Lifetime cookie
Cons:
There really aren't any cons with this one!
7. CLE Holistic Health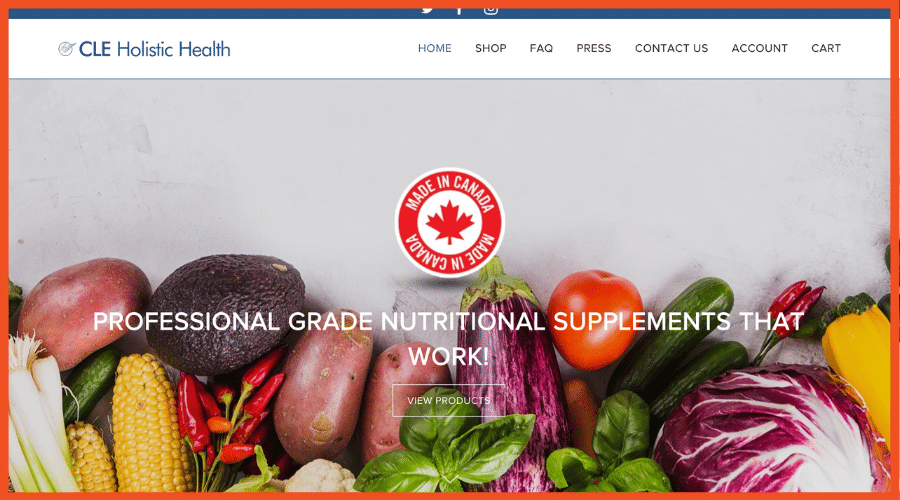 Another one of the best natural health affiliate programs I found was CLE Holistic Health.
Their commission rate is incredible at 60% and from what I can tell, their cookie is for life!!!
They have advanced tracking, which helps ensure accuracy and reduces the amount of erroneous data. They ship worldwide, so whether you've got followers half a world away or just down the street, everyone can enjoy what you're selling. 
All products come with a 100% satisfaction guarantee, and the quality of the products is unmatched thanks to this company's efforts to work with organic farmers around the world.
URL: CLE Holistic Health
Cookie Duration: Cookies are on the hard drive for an extended period of time according to their ToS. (They never expire!)
Commission: 60% per sale 
Pros:
Cookies never expire

60% commission

Products are offered with a 100% satisfaction guarantee
Cons:
8. Healthy Directions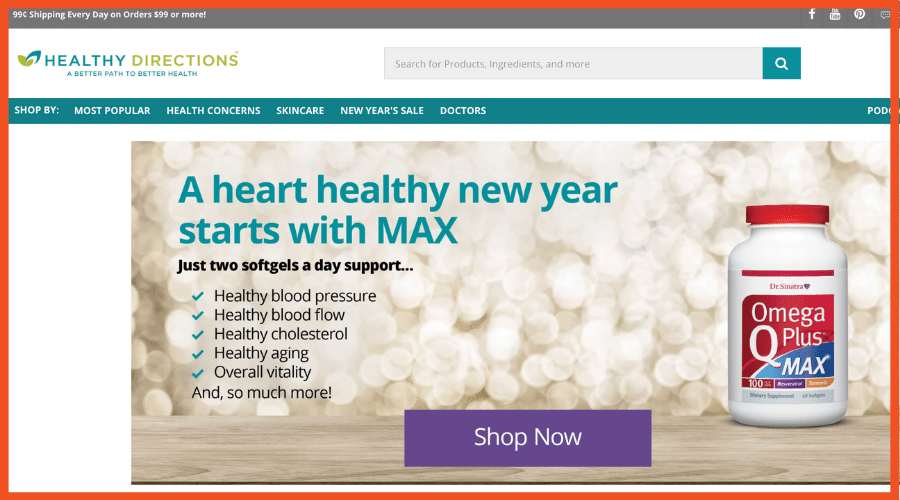 These guys were founded in 1976 and are the world's foremost provider of nutritional supplements. Over 500 products are offered. The products include pain relief, natural skincare, and digestive probiotics to name a few. 
You get 10% commission on all your sales, and you will love the average order value, which is $100, plus a 6% conversion rate. 
They use LinkShare and Commission Junction as a means of managing their program. As the affiliate, you choose whichever one works best for you.
The fact that they sell doctor-formulated supplements and healthcare products makes them one of the best natural health affiliate programs!
URL: Healthy Directions
Commission Rate: 10%
Cookie Duration: 15 Days
Pros:
Average order value is high

Company is long-lived and offers popular products
Cons:
Cookie only lasts for only 15 days
9. Native Remedies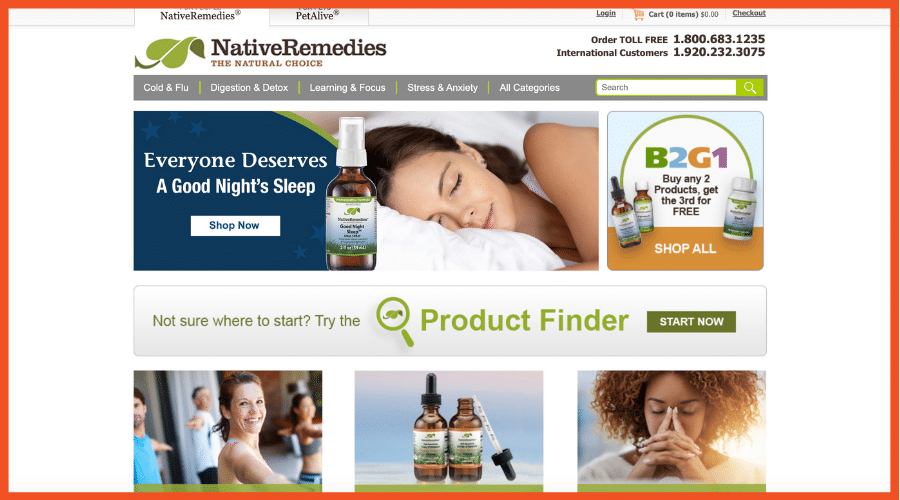 Native Remedies offer remedies aimed at both people and our beloved furry friends. Whole herbs are the start of the blend. It all comes together in clean, safe, and sanitary cGMP factories. 
These guys rank in the top 16,000 Alexa websites, meaning they are well-known and are known for delivering results. Reorder rates are tops and they offer a 1-year money-back guarantee. 
You'll get commissions from their top two lines at a rate of 25%. Without a doubt, this is one of the best natural health affiliate programs.
URL: Native Remedies
Commission: 25% 
Cookie Duration: 45 Days
Pros:
Offers products for pets and people

Monthly payouts offered

Commission is higher than others
Cons:
Products offered can be expensive
10. Healing Natural Oils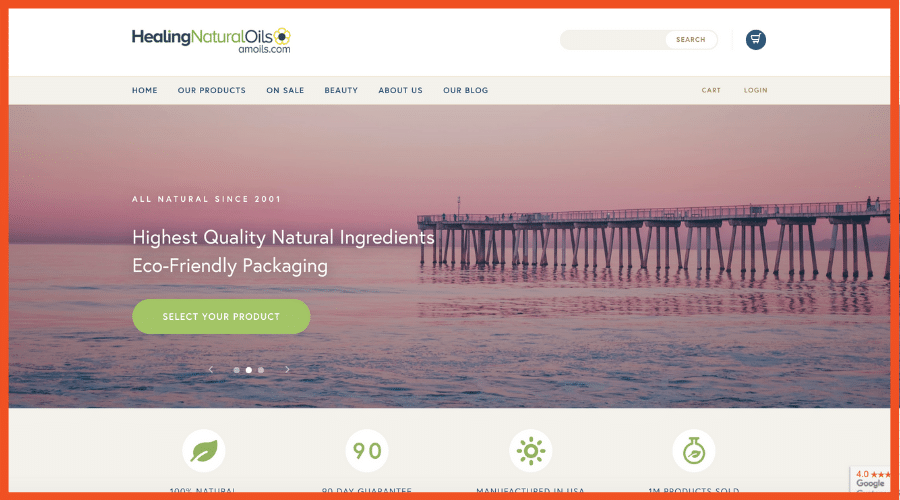 Healing Natural Oils has been in the game of health and wellness products for nearly 20 years. Their products are made in the USA and they've sold nearly a million products since their inception.
Essential oils are hot right now and these are great as they contain zero herbicides, chemicals or synthetic ingredients. These oils are listed with the FDA and come with a 90-day money-back guarantee.
Affiliates will enjoy a 20% commission rate and a decent conversion rate of 3-6%.
There are plenty of great banners and text links for use on your site. This one has definitely earned my vote as a best natural health affiliate program.
URL: Healthy Natural Oils
Commission: 20%
Cookie Duration: 60 Days
Pros:
Decent commission rate

Huge range of essential oils for many purposes 

USA made essential oils
Cons:
Conversion rates are sometimes as low as 3%, but this depends on website quality (and honestly, that's pretty standard)
11. NutriProfits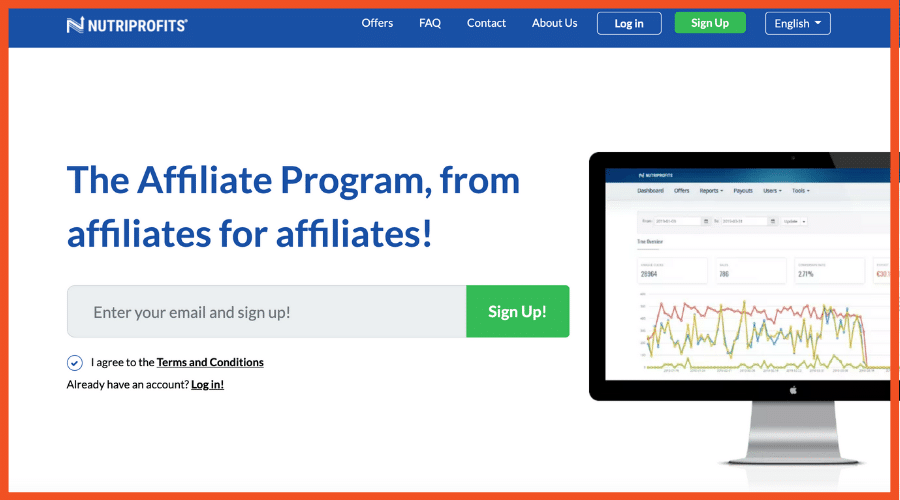 As an affiliate, you're able to earn up to 40% on every sale of quality products offered by NutriProfits. Every customer you have referred is with you for life and you earn 20% for all their future orders. 
Cookies offered are for life. No matter when your customer orders, you will earn some money. The products sold here are able to be promoted in over 100 nations around the world and payouts are made on a regular basis. 
Transfers of funds happen by the 21st of each month and will include your balance from previous months, too. The minimum is $120 for a payout to take place.
Add in that support is amazing and that the tracking methods are top-notch and you have a recipe for one of the best natural health affiliate programs.
URL: NutriProfits
Commission: 40%
Cookie Duration: Lifetime
Pros:
Offers lifetime cookies

High commissions
Recurring commissions

Huge range of products that are great for beauty and health purposes
Cons:
Minimum payout is pretty high
12. Sell Health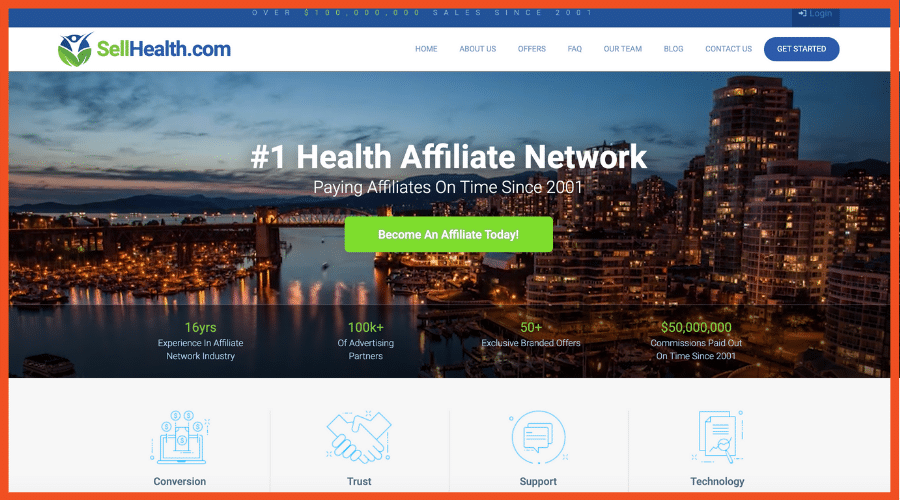 Here, you will find some of the highest paying and highest converting offers in the entire industry. The affiliates signed up with Sell Health enjoy the best commissions, and for that, we proudly call it a top-performing natural health affiliate program. 
Payments are guaranteed; they've never missed an affiliate payment in over a decade. You'll be marketing products that help people achieve their basic needs: shelter, food, sex, sleep, air, and water. Therefore, the items sold here are always in demand.
URL: Sell Health
Commission: 30-50%
Cookie Duration: Unknown (Even their ToS lacks this info)
Pros:
These products do well in good and bad times

Staff has over 30 years' experience in marketing, SEO, conversion, and copywriting
Cons:
Cookie duration remains unknown
13. Natural Healthy Concepts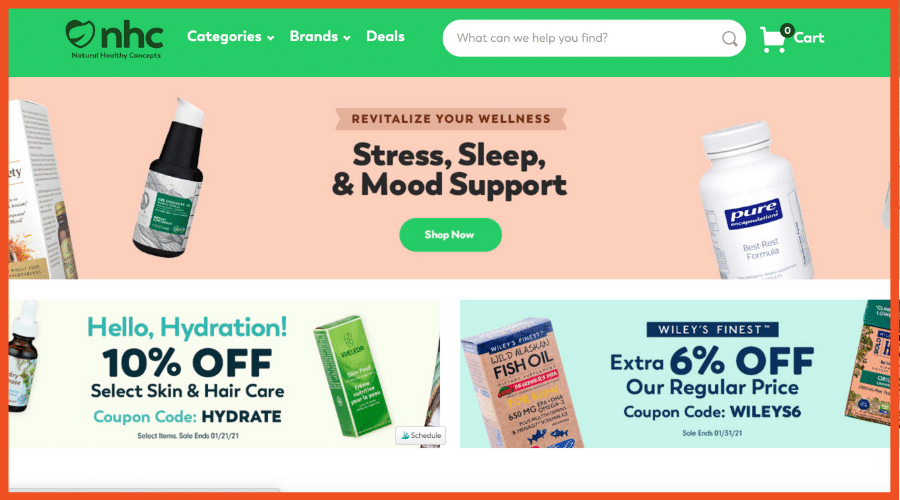 Natural Healthy Concepts stands by the belief that your health is your wealth, and this, to me, marks them as one of the best natural health affiliate programs because you can confidently offer your followers and visitors supplements, vitamins, and more to help them feel and look their best. 
They use Rakuten as a means of managing their affiliates, and they have plenty of optimized text links, promo offers, and awesome graphics to keep you selling. 
You'll love the real-time data reporting and customized data for your site. Products can be promoted as part of a webinar, blog, landing page, or whatever you'd like.
URL: Natural Healthy Concepts
Cookie Duration: 90 Days
Commission: 8%
Pros:
Nice cookie duration

Free membership offered

Dedicated support staff
Cons:
Want to know which affiliate marketing method works best for you? Answer the short quiz below:
Wrapping It Up
With these 13 natural health affiliate programs, you can monetize your blog or website and make your readers happy at the same time. 
These merchants offer natural and effective methods of preserving your health, and they're great for people of all walks of life. Which of these best natural health affiliate programs will you be using? 
No matter which one you choose, we wish you the best of luck and happy earning!