If you're a college student, you aren't destined to wait tables or bus dishes. (Unless you want to, of course.)
In fact, it's entirely possible to find a job that you enjoy doing, and that fits with your schedule. 
If you're ready to get the money flowing in, check out these ten best online jobs for college students. You could do any of these from the comfort of your dorm or bedroom.
Online Jobs for College Students
1. Virtual Assistant
2. ESL Tutor
3. Freelance Writer
4. Academic Tutor
5. Social Media Manager
6. Resume Writer
7. Transcriptionist
8. Video Editing
9. Search Engine Evaluator
10. Website Designer
1. Virtual Assistant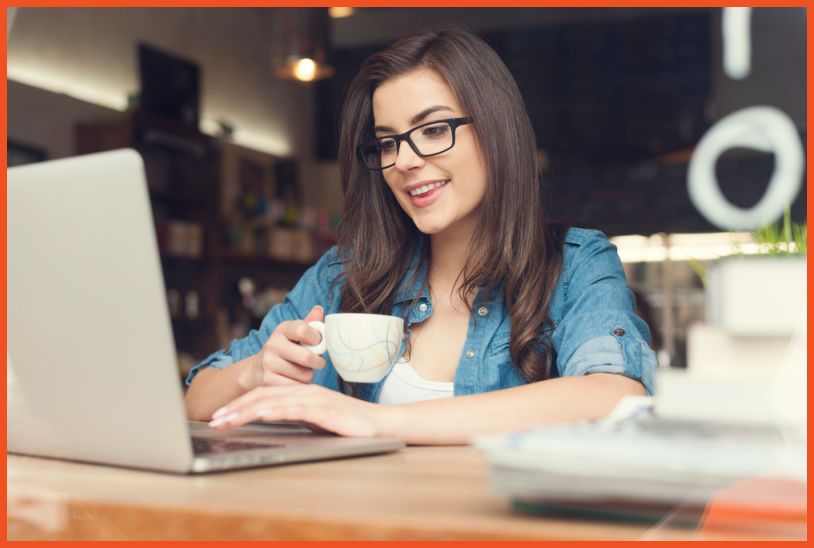 Virtual assistants provide admin services to business owners. These services vary but often include managing email, responding to social media comments, booking appointments, and scheduling blog posts.
Pretty much, doing stuff you're likely already good at.
And get this – according to PayScale, the starting pay for virtual assistants is over $15 per hour. Many VAs earn much more than that, though.
The best way to find virtual assistant jobs is to reach out to business owners you know and see if they need help. However, you can also check out and apply to the following companies:
99Dollar Social – This company manages social media accounts on behalf of its clients. As a virtual assistant, your job duties will include writing short social media posts and curating photos and articles. Must be available to work Monday through Friday. When work is assigned, you have a 48-hour deadline.
Fancy Hands – Fancy Hands is an on-demand virtual assistant service. It doesn't pay the best, but it's completely flexible. Here's how it works: clients post small tasks they want to be completed. As an assistant, you'll be able to access these tasks on a job board and pick the ones you want to do. Pay is per task, and you can work whenever you want, however much you want.
2. ESL Tutor
ESL stands for English Second Language, and if you're interested in teaching that, there are a few companies that hire. And best of all, these jobs start with decent pay and all the teaching materials you need.
The downside is that most of these companies want you to have your bachelor's degree already. (In any field.) So if you have your four-year degree and are working on your master's, you can qualify for any of these programs. 
If you're still working on your bachelor's degree, you're not out of luck. ALO7 does accept applications from students enrolled in four-year degree programs.
Check out these companies, most of which pay at least $18 per hour.
SayABC – SayABC pays up to $17 per hour for a 40-minute class. Classes are small groups of kids ages 5-12. To qualify, you must have a minimum of a bachelor's degree and an accepted teaching certification.
ALO7 – As an ALO7 tutor, can you provide group tutoring, one-on-one teaching, or one on three instruction. To qualify, you'll need to be enrolled in a four-year program or have your bachelor's degree and teaching certification.
VIPKid – VIPKid pays $14-$22 per hour. To qualify as a teacher, you will need a bachelor's degree in any field.
3. Freelance Writer
If you have writing chops, there are plenty of ways for you to earn an online income writing. 
You can find jobs posted on job boards like ProBlogger, Blogging Pro, and Freelance Writing Gigs.
You can also sign up for companies that will provide you with work. Here are a few to consider:
ContentFly – Content Fly is a writing agency that connects businesses with writers. When a company needs an article, it gets posted to the Content Fly job board, where writers can "claim" it. Pay ranges from $0.05 to $0.10 per word. You can work as much or as little as you like, and they pay every week via direct deposit.
Textbroker – Textbroker is what's considered a "content mill." It's where businesses go to find cheap writers. This means as a writer, the pay isn't the best. However, it's easy to get accepted at TextBroker, and you can use it as a backup form of work when nothing else is available.
Crowd Content – Crowd Content has a few different ways writers can earn money. These can include writing descriptions of businesses, product descriptions for famous companies like QVC, blog post writing, and editing. The pay will vary per genre.
4. Academic Tutor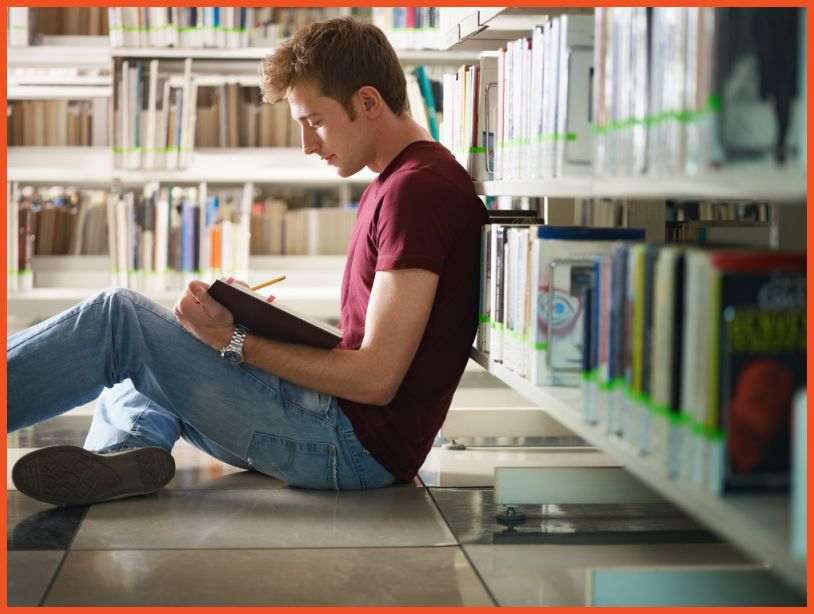 As a college student, you have many opportunities when it comes to tutoring. If you're exceptionally skilled in a particular subject, you can offer tutoring services to your peers.
You can also sign up with one of the companies below to tutor elementary and high school-aged kids. (These sites all have slightly different requirements for their tutors.)
Tutor.com – Tutor.com hires industry professionals, teachers, and Ph.D. students to tutor subjects they're knowledgeable in. To qualify, you'll need to apply to a subject, pass an entrance exam, and then go through the interviewing process.
Study Pool – Study Pool is a site where students post their homework questions, and tutors can bid on answering them. You can work as much or as little as you'd like with this site.
Skooli – Skooli accepts tutors with specialized certifications, bachelor's degrees or higher, or government-issued teaching licenses. If they accept you as a tutor, you can set your schedule on your profile, and students can find you.
You can also advertise your tutoring services to local high school students by posting on Care.com and social media.
5. Social Media Manager
If you have a proven track record of growing a social media account (even if it's your own), you can find businesses to hire you to manage their social media.
Your best bet is to reach out to local businesses and offer your services. I think you'd be surprised at how many business owners *want* the help of younger people with their social media accounts.
You can also sign up with companies like 99 Dollar Social or look for jobs on Indeed.com and Zip Recruiter.
6. Resume Writer
Think you have what it takes to write winning resumes?
You can start and market your own resume writing business for recent college graduates. If you're good at it, you can command high dollar.
If you don't like the idea of working for yourself, consider signing up as a resume writer for Talent Inc.  You'll have to commit to at least three orders per month but other than that, you're free to work when you want as much as you want. 
The average writer at Talent, Inc. earns $900-$950 per month.
7. Transcriptionist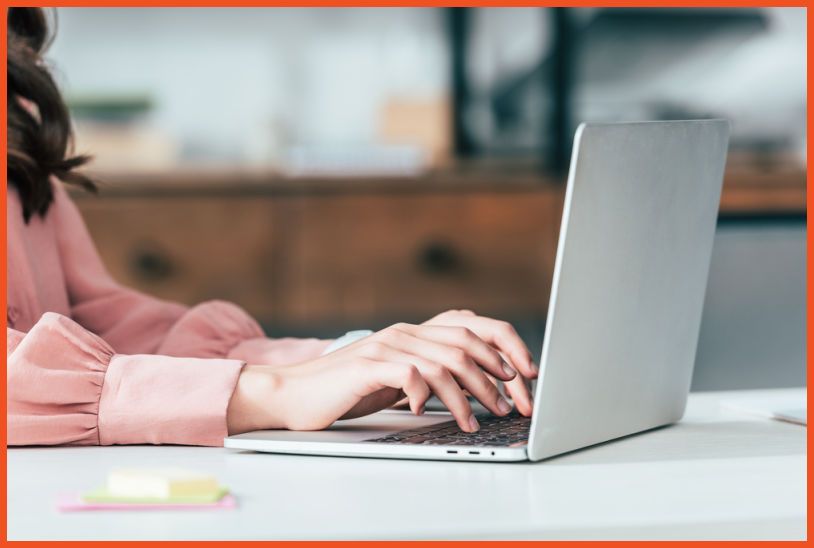 Transcriptionists listen to audio and type out what they hear.
To be a transcriptionist, you need to be a fast and accurate typer. Other than that, you need a computer, high-speed internet, and in some cases, a foot pedal.
There are online transcription companies that hire on a flexible, contractor basis. This means you work when you want and aren't obligated to a certain number of hours.
The amount you earn will depend upon your speed and accuracy but usually comes out to about minimum wage.
Here are companies you apply to for transcription work:
Rev.com – To work with Rev, you don't need any previous experience. To qualify, you'll need to pass a quiz and submit a sample. They pay up to $1.10 per audio minute, and work is completely flexible.
TranscribeMe – TranscribeMe pays $15-$22 per audio hour. (That's not your hourly pay – your pay depends on how long it takes you to transcribe an hour of audio.) To qualify, you'll need to complete training and pass an exam. Work is completely flexible.
QuickTate – QuickTate hires independent contractors to transcribe audio files. Work is flexible.
Here are a few more companies that hire online transcription freelancers.
8. Video Editing
If you have video editing skills, you can help businesses with their YouTube videos, Instagram stories, and even TikToks.
The best way to find clients is to advertise your services on your personal social media pages and reach out to business owners you know.
You can also create postings on sites like Fiverr offering your services.
9. Search Engine Evaluator
Search Engine Evaluators are hired to perform specific search queries and evaluate the results for quality and relevancy. Evaluators do this on popular search engines like Google or social media channels such as Facebook.
When you get hired, you'll receive precise instructions on what to do.
These jobs are decent-paying (starting at $11-$15 per hour) and flexible. If you get hired as an evaluator you can expect to work about 20 hours per week.
Here are two companies you sign up with:
10. Website Designer
If you know how to set up a WordPress or Squarespace website, you can offer your services to local businesses.
Look for businesses that have social media pages but don't have a website up. They're likely to need your help and hire you.
Start by searching for leads within your personal network and social media pages. You can also post your services on Fiverr.
Conclusion
If you're ready to earn money, please do not try some unethical ways to earn and start applying to some of these jobs. 
Almost all of them can be worked into any schedule and can provide you with the spending cash you need to get through school. You can even pick up a few different flexible online jobs so that you always have work to fall back on.
If you're looking for more ideas that are higher-earners, check out this post.
Looking for more ways to earn money?
Check out the video below to learn how I went from $0 to $3,000,000: