Online Social Media Jobs That Pay $30/Hour
Availability to start this week
Make $25-$35 Testing New Apps
Just need access to phone/tablet
5+ hours per week available
Welcome to my list of the top personal loan affiliate programs.
I want to preface this by pleading with you to be ethical in how you promote these, as many people go bankrupt that misuse personal loans.
All of us might need them at some time or another, so they are a good thing. Just promote them to the right people and don't convince people that won't benefit to buy.
If you're looking for my favorite affiliate programs of all time, watch the video below:
Top Personal Loan Affiliate Programs
1. Financial Literacy Group
2. Purefy
3. Viva Loans (UK)
4. Lend You
5. LoanMart
6. Zoca Loans
7. Loan Exchange
8. OppLoans
9. Check into Cash
10. Upstart
11. Fairstone
12. LeadsMarket
13. Smarter Loan
Want to know which affiliate marketing method works best for you? Answer the short quiz below:
1. Financial Literacy Group
URL: Hosted In ShareASale
Cookie Duration: 90 Days
Commission: $20/Lead
Financial literacy group focuses on one of the main reasons that people get personal loans, debt consolidation.
The reason I like this affilatie program is the simplicity to get approved.
Many programs in this space are HIGHLY regulated, making it hard for smaller affiliates to get approved.
Financial Literacy Group doesn't sell personal loans up front though, allowing them to approve almost anything.
An EPC of $86 is nothing to frown at either.
You can sign up on ShareASale.
2. Purefy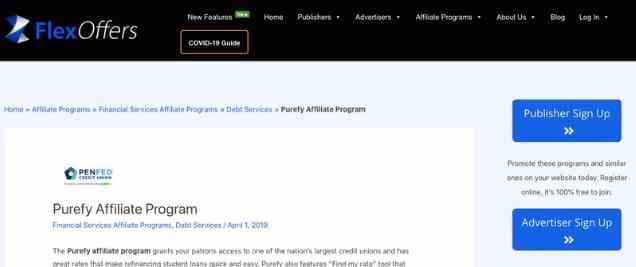 URL – Purefy Affiliate Program
Cookie Duration- 30 days
Commission- $250 for each funded loan
This is a platform that is the only student loan provider for Penfed CU. This is a huge credit union based in the US and offers unique loans that help families out. 
For instance, a spouse loan combines debts of a couple into one single helpful loan. You promote the provider's "Find My Rate" tool and earn commissions that way.
3. Viva Loans (UK)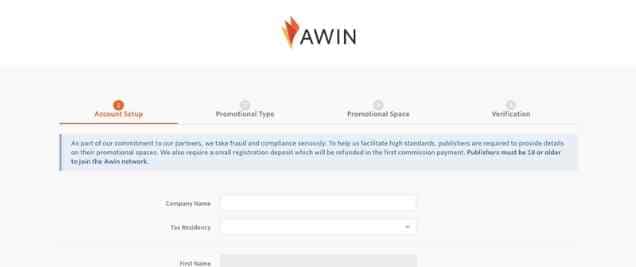 URL- Viva Loans (UK)
Cookie Duration- 1 day
Commission- $45 a sale
Customers not "in the know" might be confused when they first click on the Viva Loans site. Upon my visit there, it stated that "We do not lend money," and that might confuse some folks.
Rest assured this is just a scam protection, but you may wish to warn clients first. 
These guys help people in the UK get some quick pounds ranging from £200 to £2,000. Interest rates are high, sometimes as high as 600%, but can be a lifesaver for the right client. 
Commission is fair at the rate of $45 per new client sent to Viva Loans (but they have to be approved). 
Pros:
Open to any legal UK resident 18 and up

Your deposit to join the affiliate program is refunded in your first commission payment
Cons:
Cookie duration is extremely short
4. Lend You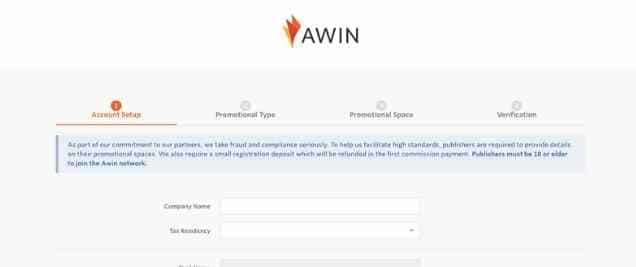 URL- Lend You Affiliate Program
Cookie Duration- 1 day
Commission – Up to 70% of what is borrowed.
Customers of LendYou are not loaned to directly. Instead, they are connected to a network of various lenders- so they are like brokers, in a sense. 
Credit score is not a factor here which is great for some people down on their luck- these are short term loans ranging from $500 to $2500 so it is not needed. 
You have to simply earn over $1000 US a month, be 18 and up and have a checking/savings account valid in the USA.
You get paid based on what's borrowed, up to 70%.
Pros:
Large network of lenders for consumers

Conversion rates are strong

Lots of creatives like banners, content links and keywords
Cons:
Cookie duration lasts just one day
5. LoanMart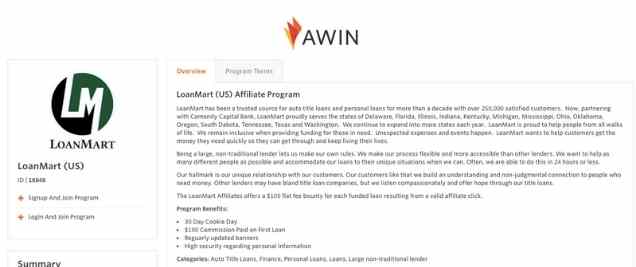 URL- LoanMart
Cookie Duration- 30 days
Commission- $100 commission for each lead
Here you will find a trusted place to get personal loans and auto title loans. They have helped quarter-million others get the money they needed- and now they can help your followers. It takes just five minutes for most borrowers to see what they can get, and the funding process takes 24 hours or less. 
The commission is high, the application process for both affiliates and borrowers is easy, and the customer satisfaction is super. Add in the great banners you get to use, and you will be seeing the conversions pile up fast.
Pros:
Secure and safe website

High commission amount

Easy and fast application process
Cons:
No dedicated affiliate team or other tools listed
6. Zoca Loans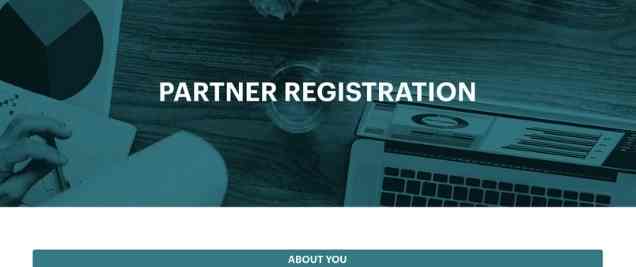 URL – Zoca Loans
Cookie Duration- 30 days
Commission- $5 for each lead
Life happens, and Zoca Loans understands this. They offer loans in amounts anywhere from $200 to $1500. You simply apply online and you will instantly get your answer.
Borrowers do not need good credit, either. Working with the Pepperjam network, you will get all you need to track progress, make conversions and see how else you can improve your campaign.
Pros:
Pepperjam affiliate marketing solutions will be at your fingertips

Great for subprime borrowers

Instant decisions for borrowers are a huge selling point
Cons:
Commission is lower than other companies.
7. Loan Exchange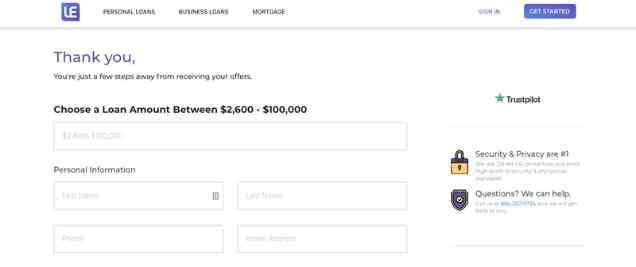 URL- Loan Exchange
Cookie Duration- 30 days
Commission- $50 for personal loan apps, $250 for business loan apps
The application process for loans here is simple. It just takes minutes to be approved and the money shows up in your account the same day- a great selling point for followers. 
All tools are provided, and you can offer auto, home or business loans. 
Pros:
Many loan types offered

Approval happens FAST

All marketing materials and tools provided
Cons:
Loan amount must be entered on the affiliate page-I am not sure why.
Pros:
High commission for loans funded

Text links, tracking and reporting tools offered to you

Low rates offered on loans
Cons:
Minimum loan amounts are on the higher side- $7500.
8. OppLoans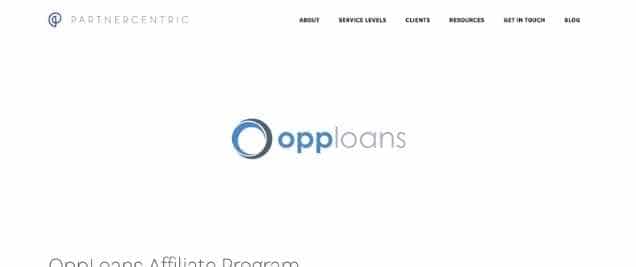 URL- OppLoans Affiliate Program
Cookie Duration- 15 days
Commission- $75 US per funded loan for new customers
Here is a top personal loan affiliate program that offers consumers a stellar reputation and superb rates. 
They are socially responsible and offer transparency, fast funding and payment terms that are flexible for today's consumer. Non-prime candidates will enjoy this fair approach even if their credit score is not the greatest.
Pros:
Can earn over $2K a month with just a single sale per day

Offers you lots of great resources like text links, coupon and banners to use

Chance to create custom insertion order with OppLoans
Cons:
Some US states not allowed to partake, such as New York and Hawaii
9. Check into Cash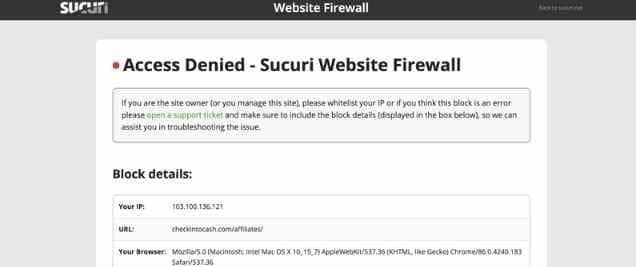 URL- Check into Cash
Cookie Duration- 45 days
Commission- $30 per sale
Since the year 1993, Check into Cash has been offering its customers quick credit solutions. They offer payday loans and other methods of credit such as check cashing. 
There are physical stores customers can check out, but it's far easier for them to do it online which is very easy. You get $30 per application for newcomers and $10 for existing clients.
The support you get from Check into Cash is second to none; aside from the tracking tools you also enjoy campaigns that really convert, all thanks to their affiliate team.
Pros:
Pays when loan is approved, before it's actually funded

Loans range from $50 to $1000

Team can help you create campaign that really converts
Cons:
No earning offered if a fraudulent application is submitted
10. Upstart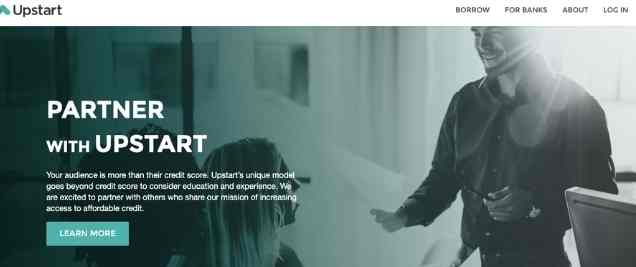 URL- Upstart Affiliate Program
Cookie Duration- 45 days
Commission- $100 for each loan funded successfully
Here is Upstart, a company that desires the opportunity to provide borrowers of all credit levels access to money they need. This company works with many partners that specialize in getting traffic referred to Upstart. 
And depending on your volume you might be able to seal the deal easier: large volume partners can show the smarter rates of Upstart right on their site.
Pros:
You are dealing with a highly rated company- see Trustpilot reviews

Easy application process that keeps borrowers clicking till the end of the form

69% of loans are fully automated with Upstart
Cons:
No turnaround time listed for affiliate approval on their website
11. Fairstone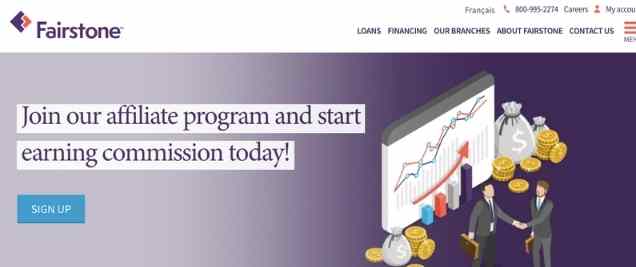 URL- Fairstone Affiliate Program
Cookie Duration- 30 days 
Commission- $21 a lead
This offers Canadian clients the chance to get some quick dough when banks cannot help them out. This is a company with a century of experience in finances, and you can get loans as small as $500.
Perfect credit is NOT a requirement!
Pros:
Lucrative $21 a lead

Great for subprime borrowers

Application is quick and easy for affiliates
Cons:
Only for Canadian consumers
12. LeadsMarket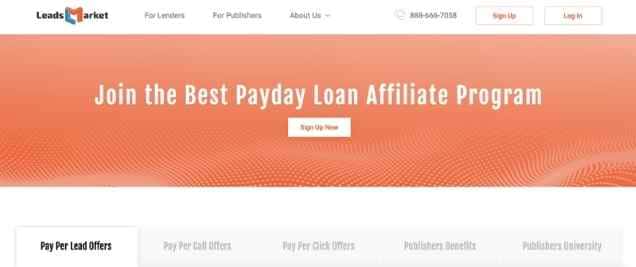 URL- LeadsMarket
Cookie Duration- Unlisted 
Commission- varies – you choose CPL, revenue share or tier structured payouts
This is a huge marketplace for those of us into affiliate marketing, and you can earn more here than anywhere else, so says LeadsMarket.
You will get the tools and help needed to drive conversions, and support you want from their affiliate support team. Their forms can be integrated right with your site for optimum success.
Add in that they offer US and UK payday and personal loans, and you have a winner.
Pros:
Offers real time statistics and analytics

US and UK users can become affiliates

Dedicated affiliate support team
Cons:
No specific commission amount/cookie duration listed
13. Smarter Loan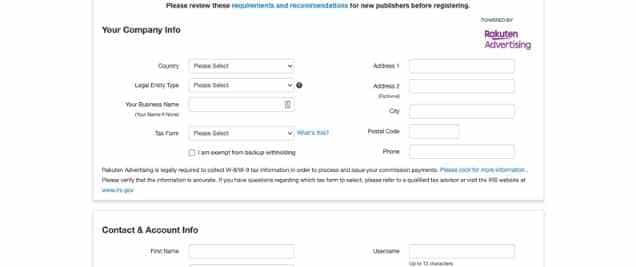 URL- Smarter Loan
Cookie Duration- 30 days
Commission- $140 per approved loan
Here we have a loan company that is the largest in Canada and it encompasses a total of 50 providers which offer users loans from $250 all the way to $30,000. 
Imagine treating your Canadian customers to this experience- you show them all the best rates of lenders in one spot which takes the stress out of applying for such a loan.
The user just decides how much they need for borrowing, how long they want to pay it back, and then see which companies can help them out.
And with a $140 commission paid out for just one single sale, you can absolutely make some serious income off this with the right marketing skillset.
Pros:
High commission rate

Can select your payment threshold at $50 and up

Part of the Rakuten advertising network
Cons:
Only caters to customers in Canada.
What to Look for When Choosing A Personal Loan Affiliate Program?
When we decide we would like to work with one of these personal loan affiliate programs, we must take a look at a few factors. 
The two main ones are:
Let's talk about the first one.
Programs that offer a higher commission rate, and one that has a fixed commission rate, are the way to go.
Commissions work just as you expect them to- they are earnings paid out to you when you promote a service or good through the links or ads on your blog, landing page, or social media. 
Next, let's discuss conversions.
Conversions are when people actually click on the links you have set up and move to buy products or services you're advertising. You want to look for a program that makes it easy for you to do such a thing; that is, offers you marketing tools as well as ways to track your progress in how you're coming along in your marketing efforts. 
Lastly, cookie duration is huge.
Cookie duration is simply how long cookies, or small files stored on your machine from your browser, actually stay on the computer. They are stored temporarily on our computers and are deleted automatically after a set time period. 
This matters because cookies are used to detect whether or not a visitor clicked on your link. Suppose the cookie duration for your link is 15 days- this means your user has 15 days from the first click on that link to make a purchase from which you will earn money. 
So, long story short- cookie duration matters, the longer the better as we talk about top personal loan affiliate programs.
Now here is the main attraction- The top personal loan affiliate programs out there.
Conclusion
Thank you for taking the time to learn about our top personal loan affiliate programs. You never know when you need a personal loan, but when you do, you need a place that is safe to turn to and will give you a fair deal. 
These great personal loan affiliate programs are great ways to keep your followers in the loop about where to find quick money if needed for an emergency and earn you some extra commission bucks.