3 Ways To Make Money Online
Without a doubt, Inbox Dollars is a great site for side hustlers who want to money for performing a variety of activities tasks online. 
But you can only earn so much from it.
Compare that to when you combine three to five other similar platforms. Now, that's when you can start making some good dough.
So if you're looking to earn more from doing simple tasks online, you should explore additional sites like Inbox Dollars.
Take our side hustle quiz to find the best side hustle for you and enter to win a free $2500 training:
Let's look at the best Inbox Dollars alternatives so you can make a decent amount of money by spending just a couple minutes a day doing simple online tasks. 
Let's dive in and take a look.
15 Sites Like Inbox Dollars
1. Swagbucks
2. Appgreedy
3. Branded Surveys
4. PrizeRebel
5. PointsPrizes
6. MyPoints
7. BTCsurveys
8. GG2U
9. GrabPoints
10. Surveys2Cash
11. CashCrate
12. iSurveyWorld
13. MakeSurveyMoney
14. Panda Research
15. Pinecone Research
Swagbucks is a popular site like Inbox Dollars that rewards you for performing various activities online. Some of these activities include watching videos, shopping online, searching, playing games, downloading apps, and more.
The platform is quite popular and it's a top choice for people who want to make extra money online doing simple tasks.
There are over 18 activities you can perform to make money, and they give you a $5 sign-up bonus when you register. For every action performed on Swagbucks, you earn points or SBs. These points can later be converted to cash or gift cards.
When you spend time on Swagbucks daily, you can make a decent amount of money. With over $300 million in rewards paid out, Swagbucks is a promising Inbox Dollars alternative worth checking out.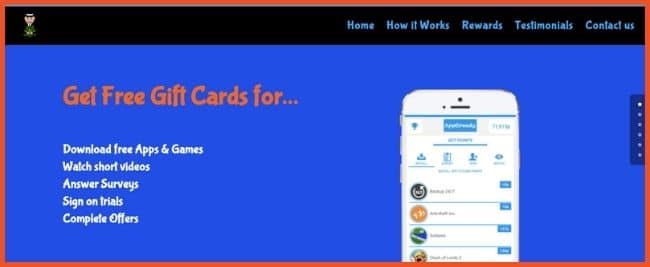 AppGreedy is an Inbox Dollars alternative that rewards you for completing simple tasks online, including downloading apps, playing games, watching short videos, answering surveys, and more. 
You get paid with gift cards and PayPal cash. The site is multilingual and has been translated into 16 languages. Plus, they have a referral program allowing you to earn more points by referring the site to your friends and family.
BUT, even though they might seem legit from the outside, I don't thoroughly recommend this site.
There have been various negative testimonials about Appgreedy by users. So tread carefully with this one.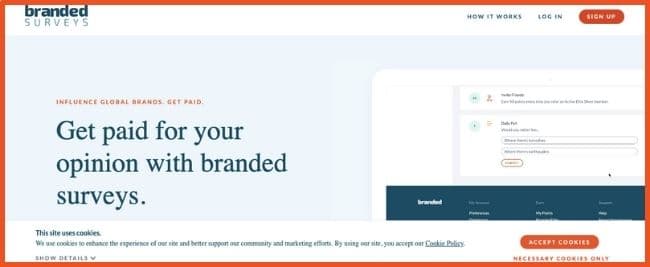 If you want to earn money online by completing surveys, Branded Surveys is a site that allows you to do so.
They give you a $1 bonus and further reward you for participating in branded surveys.
On average, you'll spend up to 15 minutes on most surveys and can earn 100 points up to 300 points per survey. A point in Branded Surveys is worth 1 cent.
So once you accumulate up to a threshold of 1,000 points, you can redeem your points and receive your $10 earning via PayPal or gift card.
One disadvantage I noticed about Branded Surveys is that it's only available to people in the UK, USA, and Canada. Overall, it's a site like InboxDollars that could be worth your time depending on your situation.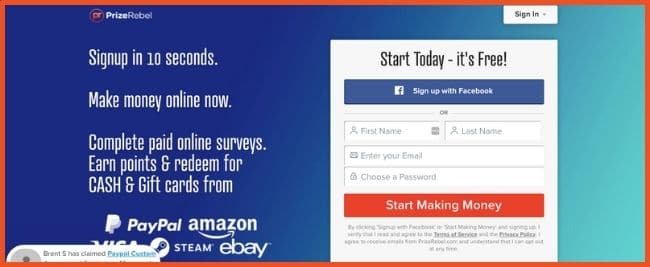 PrizeRebel is another free platform like InboxDollars that rewards you with points for completing a variety of tasks. Some of these tasks include watching videos online, taking surveys, fulfilling offers, and more. You'll earn points that you can later convert into money.
PrizeRebel is legitimate and has a transparent platform that does pay for completing tasks. You'll see the details about every offer, such as the time you'll spend to complete that task and the points you'll gain for that offer as well.
You'll be more strategic with this feature and complete tasks that would reward you with more points in less time. PrizeRebel also pays you a 20% referral bonus (of your referral's total earnings) when you refer your friends and families.
You can earn up to $1 per survey on PrizeRebel and earn as much as $50 monthly. And your points are redeemable for cash via PayPal cash once you hit a minimum threshold payout of $5. Also, you can redeem your points for $2 Amazon gift cards or cryptocurrencies like Bitcoin, as well.
PrizeRebel pays your rewards in just 24 hours.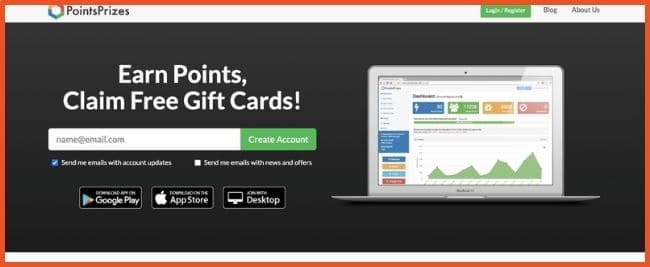 PointsPrizes is an Inbox Dollars alternative that allows you to earn points for completing surveys, shopping online, signing up for sweepstakes, watching videos, downloading apps, and referring others. Most of these tasks take five minutes or less to complete.
The platform is free to join, and they go the extra mile of screening every offer for viruses to make sure your device is protected. You can redeem your points for PayPal cash, Bitcoin, and gift cards on PointsPrizes.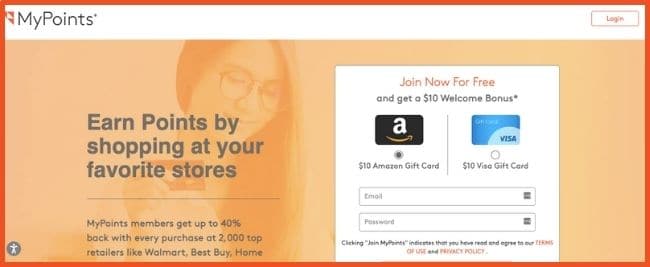 If you're looking for platforms like Inbox Dollars that reward you with points for completing simple tasks, you should look into MyPoints. MyPoints was started in 1996 and can be regarded as the sister-platform to Swagbucks as they both have the same parent company (Prodege).
Users of MyPoints have collectively been paid over $200 million for doing tasks such as watching videos, completing surveys, playing games, surfing the web, redeeming coupons, and more.
You can earn up to $1 on average (equal to 140 points) for a survey and redeem your points for PayPal cash, Visa prepaid cards, retail gift cards, and even United Airlines frequent flier miles.
Plus, you can also earn cashback when you shop at retail stores like Amazon and Walmart. In this case, you could receive up to 15 points for every dollar you spent at retail stores.
One thing I love about MyPoints is their app, which is available on Android and iOS. It allows you to perform your tasks on the go so you earn points quickly. This is great when you're standing in line.
Also, you can earn additional points by referring others to MyPoints and using their search engine to search the web.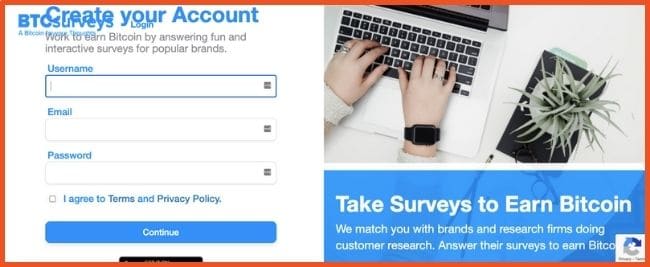 BTCSurveys is a survey site like Inbox Dollars. You can join if you're looking for an easy side hustle idea. It's a good starting point for newbies in the world of making money online.
This site rewards you for answering surveys and referring others, and it's available in 52 countries. 
As a BTCSurveys user, you can see all the surveys that are available to be completed in the site's Surveys section. You'll see relevant details about each survey, such as the estimated completion duration and the reward for completing it. 
Here's how it works:
Before you get a chance to answer any survey, you'll have to answer a few questions to be qualified and eligible for the survey. 

Once you're eligible, you can answer the survey questions.

Then, you'll receive your reward into your BTCSurveys account balance once you complete the survey.
Unlike most of the sites in this post, BTCSurveys pays you satoshis. A satoshi is the smallest unit of a bitcoin which means you're earning the cryptocurrecy, Bitcoin, instead of cash for your time on BTCSurveys. So you need to have a bitcoin wallet to get paid on BTCSurveys.
You can also earn with their referral program that pays you bonus rewards for inviting other people to join the site. Share your invite link to anyone you want to invite, and once they join BTCSurveys, you'll receive a 10% commission for every survey they complete. 
You need to have a minimum payout of 0.001 BTC before you can withdraw your earnings. You'll be charged a transaction fee of 2900 satoshis for every withdrawal.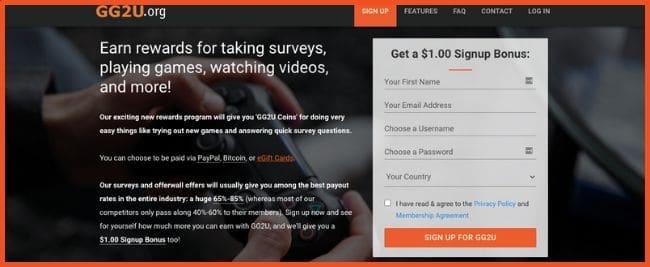 GG2U is yet another site like Inbox Dollars, but for gamers.
It pays you for participating in tasks. As a GG2U user, you'll earn money to complete surveys, watch videos, play games, and even sign up for third-party offers. 
Most surveys will take a few minutes to be completed, and each survey typically earns 60¢ to $1.35. You receive a $1 bonus upon signing up and get paid your earnings via PayPal, Bitcoin, or eGift Cards.
You can also earn money (5% of your referral earnings) via the GG2U referral program when you get others to join the platform. Although it's a young company, GG2U has built a solid following over time and is an excellent platform like Inbox Dollars.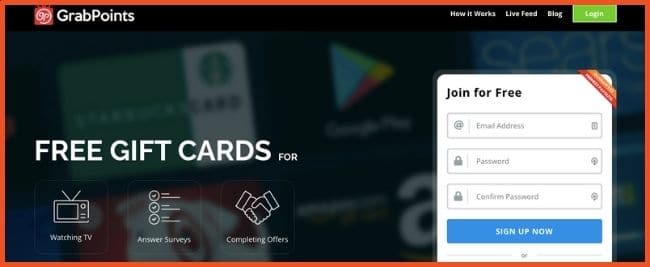 GrabPoints is a legitimate rewards site that offers easy and fun ways to make money doing simple activities online. You make money doing what you usually do on the internet, such as shopping, watching videos, answering surveys, downloading apps, and more. 
Anyone can join GrabPoints as a member, and it's 100% free to sign up. As a GrabPoints user, you get rewarded with points when completing simple activities online. 
You can also earn bonus points by referring your friends and family to GrabPoints. They pay you from 25 to 250 points for successful referrals (depending on your referrals' country). And your referral also gets rewarded with 500 bonus points when they sign up. 
In GrabPoints, 1,000 points are worth $3. And you can only request payment when your earnings reach a minimum threshold of 3,000 points ($3).
You can decide to get paid via PayPal, Bitcoin, or gift cards for stores like Amazon, Steam, Xbox, Google Play, Minecraft, and more. GrabPoints processes your earnings within two days.
If you're looking to add another Inbox Dollars alternative to your rewards sites list, GrabPoints is legit and worth a trial.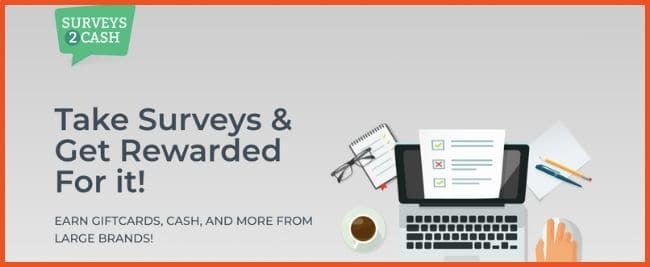 Surveys2Cash is a site similar to Inbox Dollars. It functions as a survey aggregator, allowing you to find many surveys available to be completed on your user dashboard.
The platform saves you stress and helps you list surveys from different sites in one place. Each survey pays from $1 to $5 and can take up to 30 minutes to be completed. 
Surveys2Cash also gives you links to third-party offers so you can try new products and services and earn bonus points. You can redeem your earnings with PayPal cash or Amazon gift cards.
CashCrate has been around since 2006 and now has more than 2,000,000 members. The platform is very much like Inbox Dollars and allows you to earn some extra cash online for doing simple tasks. 
You'll earn a $1 sign-up bonus and get rewarded with redeemable points for filling out online surveys, shopping online, winning contests, playing games, and more. These points can be converted into gift cards or cash.
CashCrate has a fantastic tiered referral program that pays 20% of what your referral earns. 
But wait! That's not all.
You also earn 10% of the earnings made by the referrals of your immediate referrals. 
That, to me, makes this one of the bet choices on this list because it's a way for you to earn some nice passive income.
Plus, by taking just two surveys a day, you can earn up to $50 monthly and even more by doing other activities.
The minimum payout threshold is $20, and if you post a picture of your reward check online, they'll reward you with bonus cash.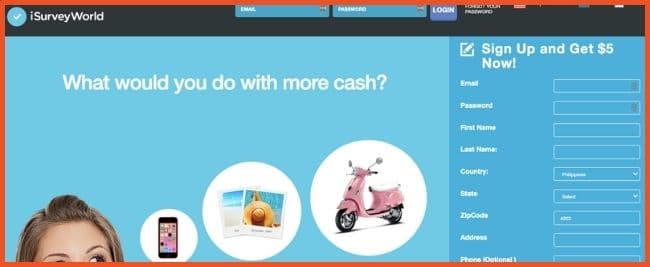 iSurveyWorld is a platform that matches you with surveys so you can earn money online. It's an Inbox Dollars alternative and comes with an intuitive interface that makes it super easy to find surveys.
Upon sign up, you'll be given a $5 bonus. And the platform will use the personal information you submitted while signing up to ensure you're a good match for the client's target market before sending you an invite to fill out the survey. 
iSurveyWorld will give you with more survey invites as you provide accurate profile information to your user account. For each survey, you should expect about $1 to $2.
This is certainly one of the most convenient ways to do surveys.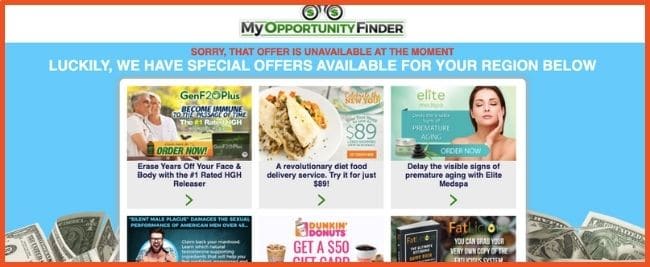 MakeSurveyMoney is one of the legit platforms like Inbox Dollars that pays you cash for performing various tasks. You get an influx of daily and live surveys that you can complete and get rewarded for on the platform.
And if you want to increase your earnings, you should partake in different tasks. For every task, MakeSurveyMoney will show you its expected time of completion and your potential rewards.
MakeSurveyMoney pays you via gift card or PayPal.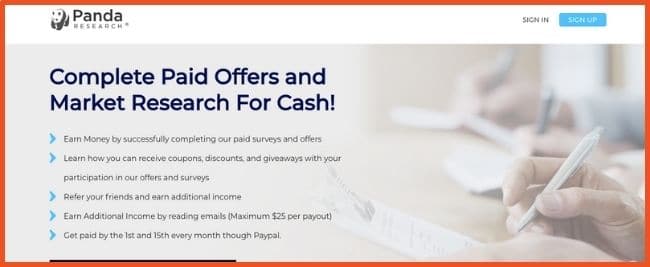 Panda Research is another excellent choice for anyone searching for platforms like Inbox Dollars.
On this site, you need to qualify before you can participate in filling out surveys. Most surveys are worth $1.50 to $3 on average, and although rarely, you can see some longer surveys worth up to $40.
Aside from completing surveys, you can additionally earn money on Panda Research by reading emails, using discounts, third-party deals, and more. They also have a referral program that pays you 10% of your referral's earnings once they cash out.
Panda Research pays you via PayPal and on the 1st and 15th of every month.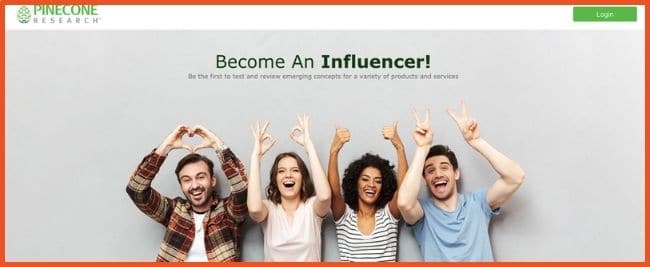 Last on my list is Pinecone Research, a site like Inbox Dollars that offers you cash to complete surveys and do other activities.
Pinecone Research is a reputable, legitimate survey platform, and you'll require an invite to join and become a user.
One thing I love about them is the presence of loyalty bonuses. They reward you more and increase your earnings as you continue to work with them for a long time. 
You should expect up around $3 to $5 for each completed survey on Pinecone Research. And each survey has an average duration of 15 minutes, so this is one of the higher paying options on this list.
The minimum threshold payout on Pinecone Research is $1, and you get paid fast, most times within two days.
Conclusion
As you can see, there are tons of sites like Inbox Dollars to choose from, and obviously, the more you try out, the more you can earn.
What Inbox Dollars alternatives are you using? Tell us in the comments!
Looking for more ways to earn money?
Check out the video below to learn how I went from $0 to $3,000,000: