Quit Your 9-5. Work From Anywhere.
THE 3-STEP SYSTEM I USED TO MAKE 7-FIGURES MY FIRST 3 YEARS AS AN AFFILIATE MARKETER.

*Includes Bonus 8-Day Affiliate Marketing Training Course and list of the programs I promote.
Where To Focus Your Efforts As A Poor Beginner With No Money & No Time
Step-by-step Training on How To Scale Your New Affiliate Marketing Business Exponentially.
How To Automate Your Entire Business So It Truly Does Run on Autopilot Day And Night.
Do you dream of being a writer?
If so, I've got good news and bad news…
The bad news first: If you're looking to win a Pulitzer Prize for your upcoming novel, your chances are slim, and I can offer zero help.
The good news: If you're a decent writer, you've got a skill you can turn into a side hustle or even a full-time career.
And the best thing is that you can make a good income from writing even if you don't have a degree or any special certifications. 
Here are the smartest ways to make money writing in 2021. 
Smartest Ways to Make Money Writing
1. Get Paid to Write Blogs Posts for Companies
2. Start a Blog and Monetize It
3. Write a Magazine Article
4. Guest Post for a Website that Pays
5. Publish Kindle Books
6. Become a Social Media Writer
7. Write Resumes
8. Write Greeting Cards
9. Get Paid for Your Poetry
10. Write Product Descriptions
1. Get Paid to Write Blogs Posts for Companies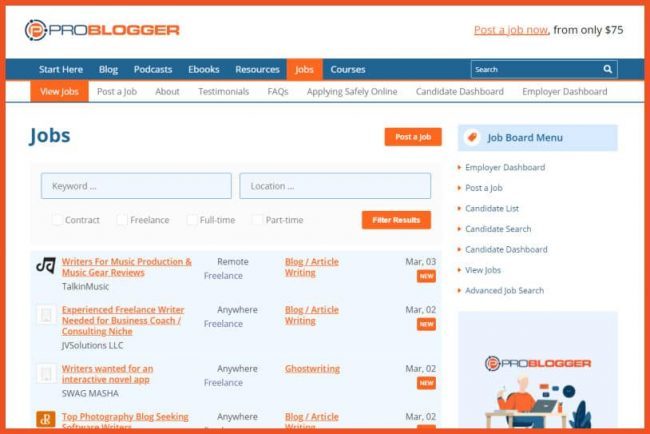 If you're looking to earn money from your writing chops as quickly as possible – this is it.
Freelance blogging, also referred to as content writing, is writing blog posts for business websites or blogs. 
The awesome thing about freelance blogging is that since almost every business has a blog, finding these jobs isn't too hard to do.
What's even more awesome is that these jobs are often recurring – meaning if you can land a client and do a good job, that client will likely be with you for months or even years to come.
The bad news?
Finding jobs that actually pay well and are worth your time can be tricky.
If you're just getting started writing for money, here's how to find recurring content writing jobs.
First: Decide on a Niche and Secure Writing Samples
Here's the cold hard truth: nobody will ever hire you for a writing job without seeing a writing sample.
Why would they?
Would you hire someone to help you with your business if they had zero experience, references, or samples of their work?
No, you'd save your money and hire the person you think would do the best job. Business owners are the same.
So, before you go applying to jobs, you need to secure a few writing samples. And before you secure those writing samples, you need to decide on the niche you want to write in.
If you don't know what that means, your niche is the topic you write about. It should be a topic you're very proficient in. (Bonus points if you have a degree, work experience, or a certification in that area.)
Many beginner writers try to be a jack-of-all-trades, thinking it will help them get more jobs. In reality, it doesn't. Any client that pays more than $0.03 per word wants to work with a writer who is knowledgeable in their field.
To find your niche, make a list of all of the subjects you would be considered knowledgeable on by the average layperson. Pick one or two that you enjoy writing about the most.
That's your niche. (Don't worry. You can always change this in the future if you want to.)
Now, you need to secure your writing samples. Here are three solid options:
Start a Blog – You can start a blog in the niche you're interested in and create 2-3 fantastic blog posts you can use as writing samples.
Guest Post on Other Blogs – You can get paid to write one-off guest posts for other blogs. (See below.) If you do this, you can use your guest posts as writing samples. Just be sure these guest posts are relevant to your niche.
Do a Bit of Pro Bono Work – Another option is to find local businesses in your niche and offer them a free blog post or two. You can use these posts as samples to secure new jobs.
Second: Create a Writer's Website (Optional but Super Helpful for Establishing Trust and Authority)
After you secure your niche and writing samples, you need your own writer's website. While this step isn't vital to secure freelance blogging jobs, it will make you look like a professional who deserves professional pay.
Luckily, setting up a writer's website is super easy.
I suggest choosing a domain name that is your first and last name. If that's taken, try a twist on your name. (For example, you can add your last name + media, publishing, or writer.)
Once you've found an available domain name, set up a WordPress website. You can follow our tutorial here for doing so.
When your website is set up, you only need two main pages:
That's all you need – now you have a writer's website you can link to when trying to find clients.
Third: Find Jobs
Once you have your samples, niche, and writer's website, you are officially ready to find jobs.
There is a myriad of ways to find freelance blogging jobs. However, if you're just getting started, you may find the most significant success with one of these three methods.
Job Boards -There are many writing job boards where businesses specifically post jobs looking for blog post writers. Job boards are usually high competition, which means you shouldn't put ALL of your efforts into them alone.
However, even though they're competitive, you can still totally find and land good jobs on them – you just have to apply and appeal to the right businesses.
Job boards you should check out include  Pro Blogger Job Board, Blogging Pro, and Freelance Writing Gigs.
When looking through job boards, only apply to jobs within your niche and that you can provide relevant writing samples for.
Cold Pitching – Colding pitching involves pinpointing companies you want to write for and emailing them to introduce yourself and offer your writing services.
With cold pitching, you must target highly relevant companies.
For instance, if you're a kindergarten teacher looking for writing jobs, you'd have the most success targeting early education businesses. If you've worked in landscaping for five years, you could target landscaping websites.
The more specific you are in your pitches, the greater chance of success you'll have. Remember to link to your writer's website in the pitches you send.
Content Mills – Content mills hire writers to produce mass amounts of content on various topics. 
These sites are usually bottom of the barrel in terms of pay. However, they can be a place to test the waters to see if you enjoy writing for money and can be backup forms of work when your regular gigs run dry.
Content mills you can sign up with are Text Broker, Steady Content, and Crowd Content.
2. Start a Blog and Monetize It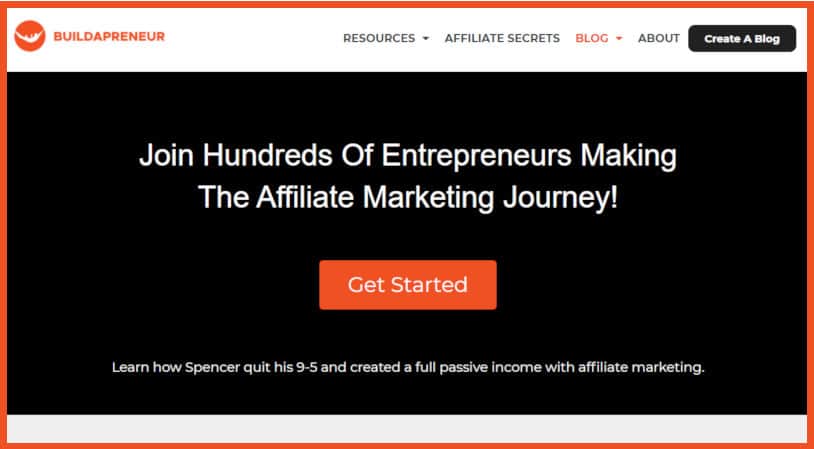 One of the most rewarding yet longest paths of earning money from your writing is starting a blog.
Blogs (like this one) have the potential of earning massive amounts of money. I was able to make seven figures in a year using my blog and affiliate marketing.
I'll admit – earning seven figures isn't typical. However, if you're dedicated and follow a plan, you can make a full-time income. 
And the cool thing is, you can run a blog on the side while doing work that brings you more immediate and consistent income. For example, many writers choose to provide freelance blogging services while running their own blog. This gives them money to pay the bills now while building an asset with substantial earning potential later on.
How to Start a Blog
If you need help getting started, here's how to set up a profitable affiliate marketing blog in only seven days.
This seven-day plan will walk you through all of the details you should know if you've never started a blog before. 
Ways Blogs Make Money
If you're brand new to how blogs earn money, I think you'll be surprised at just how many options there are.
Here are the most popular ways you can make money from writing on your own blog.
Affiliate Commissions – Earning affiliate commissions involves finding products you want to promote, joining that company's affiliate program, and using those affiliate links on your blog to promote the product.
What's cool is that you can naturally incorporate affiliate links into your blog posts – no need to be fake or sell your soul.
Here's how it works: use your affiliate link when mentioning the product you're an affiliate for. When a reader clicks on that link and makes a purchase, you receive a commission.
Commission amounts and percentages vary depending on the company you're working with and the price of the products you're promoting.
Ad Networks – If you've ever clicked a "news story" link on Facebook, you've likely been bombarded with ads when you try to read the article. Those ads are from ad networks. 
Ad networks pay publishers based on the number of pageviews their blog gets or the number of clicks the ads receive.
 It takes a lot of traffic to earn a decent income with ad networks. However, many bloggers choose to monetize with this method because it's a very hands-off approach to making money.
Sponsorships – Sponsorships happen when a brand thinks they can benefit by joining forces with a blogger – it's a form of advertising for a brand.
Sponsorships can include a blogger writing an article about a company or sharing about them on social media.
Selling a Product – The fantastic thing about building a blog is that you can use it as a platform to launch your own products. These products can be things like ebooks, physical books, or courses.
Some bloggers go as far as selling t-shirts or designing planners. The options are limitless.
3. Write a Magazine Article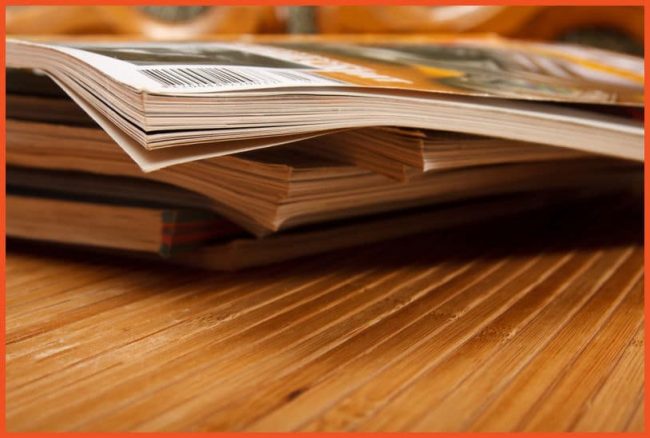 Magazines aren't nearly as popular as they were ten years ago, which is a real shame for writers.
In general, magazine writing pays much more than standard blog post writing. In fact, you can easily find magazines that pay as much as $1 per word.
The good news is that even though magazines aren't as abundant as they used to be, there still are some magazine writing opportunities available.
To find these opportunities check out The Writer's Market. This guide lists editor info, submission guidelines, and payment information for hundreds of publications.
You'll likely need to pitch several different publications to increase your odds of acceptance. If your story idea does get accepted, be sure to deliver on time and with an error-free script. 
Providing good work to the editors will increase your chances of receiving future work.
4. Guest Post for a Website that Pays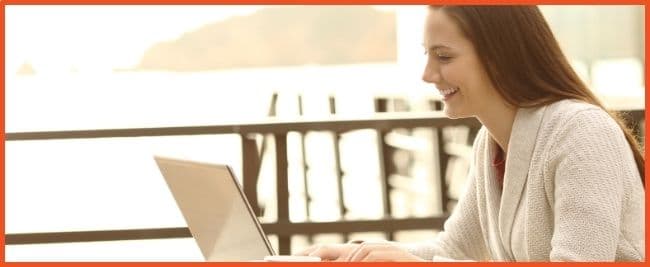 If you're not interested in finding recurring writing clients but want one-off writing jobs that pay well, try guest posting for a paying website.
These websites welcome all types of freelance writers to submit posts to them – even beginners. If you're one of the lucky writers whose post gets accepted, you get paid.
Here are six websites that pay at least $50 for a guest post:
Insteading – Accepts blog posts 1,000 – 2,000 words long on various gardening and homesteading topics. Pay is $50.
Rank Pay – Pays $50 for blog posts on SEO, digital marketing, and small business. Blog posts must be at least 1,000 words long.
Horse Network – Accepts posts on various horse topics. If your blog post gets over 1,000 shares on social media, Horse Network will pay you $100.
Reader's Digest – Pays $100 for "stories about you" in 100 words.
Listverse – Pays $100 for top 10 lists. Lists can be in a variety of unique genres. Some of their most popular topics include mysteries, secrets, and facts or misconceptions.
Penny Hoarder – Payment not specified. You can pitch your idea, and an editor will discuss payment if they'd like to move forward.
Please keep in mind that for any of these sites, your blog post or topic pitch has to be accepted for you to get paid.
5. Publish Kindle Books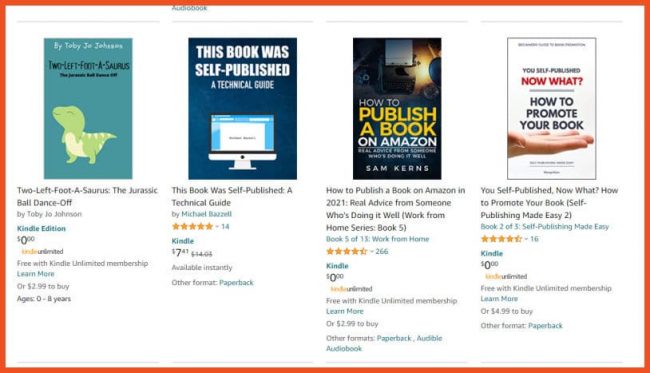 Have you ever thought of writing a book?
If so, you can write and publish it on Kindle. You can even create your own softcover book with Amazon's print-on-demand service.
To get started, you'll need to pick a niche. 
You can write nonfiction or fiction in any niche, but most Kindle marketing experts recommend picking one niche and writing several books in that genre to build an audience.
After you've written your book, you'll need to have it edited, formatted for Kindle, and will need to have a cover created. If you're working with a small budget, try finding a friend or family member to proofread your manuscript and consider looking on Fiverr for someone to create your book's cover image.
While some Kindle authors get lucky and have success with their first book, most will need to publish several books, and it may take months to years to receive a significant type of payout.
It's essential that after writing your book, you spend time learning the best marketing strategies for your genre.
6. Become a Social Media Writer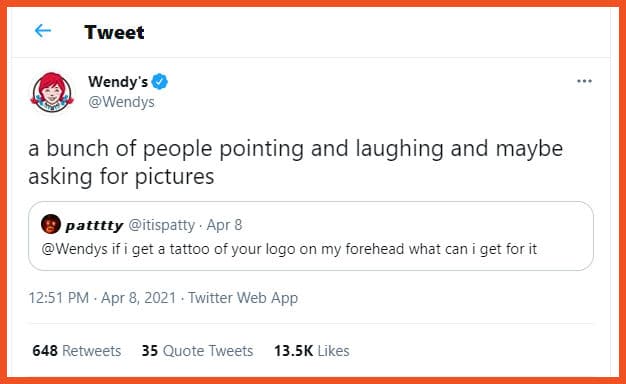 Would you rather write witty one-liners instead of 3,000-word blog posts? If your answer is "yes," and you also enjoy spending time on social media, you may enjoy the role of social media writer or manager.
Social media writers are responsible for writing the content and captions for various social media platforms, including Instagram, Facebook, Twitter, and LinkedIn. This job usually includes sourcing photos and *sometimes* includes interacting with users on behalf of the company.
How to Find Social Media Writing Positions
There are three ways to find social media writing jobs: job boards, cold pitching, and applying to social media management companies.
Cold pitching works just like it does for finding freelance blogging jobs. First, identify the type of companies you'd like to work with and then send them an email introducing yourself and the services you offer. 
You can also look for these positions on job boards like Indeed.com and Zip Recruiter. Look for jobs labeled as a social media manager, social media writer, or digital content writer. 
If you want to gain a bit of experience and see if you like social media writing, you can apply for a position at $99 social. The starting pay is nothing to write home about, but the position can help you gain experience.
7. Write Resumes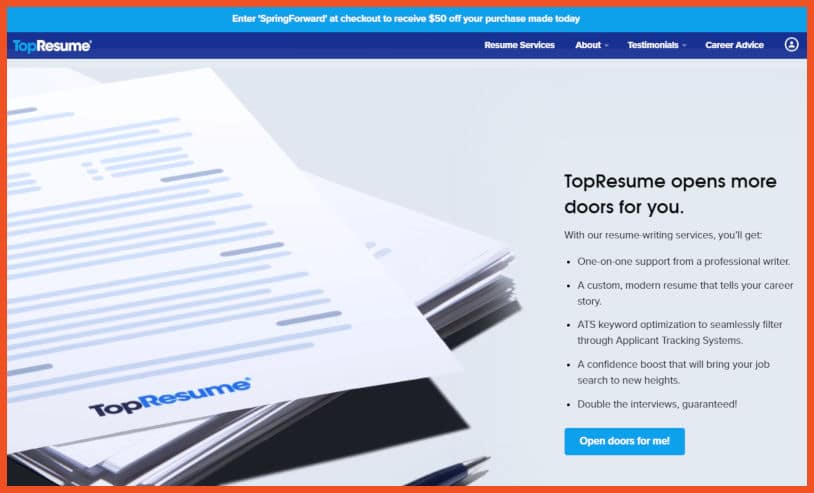 Do you enjoy writing resumes and think you could help others polish theirs and land jobs? Then, cash in on your skills and try resume writing.
According to Glassdoor, the average resume writer salary is over $55,000 per year.
The best way to earn top-dollar for your skills is to start your own resume writing business. It may take a while to build up a reputation and gain clientele, but once you do, your reputation can help you continually bring in new business.
If you don't like the idea of finding your own clients, you can apply to work for a work-at-home resume writing service. Just be warned that these companies will pay you FAR LESS than that $55k per year target.
Here are some companies you can apply to:
You can also check out Indeed and Zip Recruiter to find resume writing positions.
8. Write Greeting Cards
Make money writing greeting cards. Sounds a bit obscure, right?
That's what I thought, anyway.
It turns out that you totally can get paid to write greeting cards. It's doubtful that this could be turned into a full-time living but could help you net a little extra cash. Plus, you could add "greeting card writer" to your resume. ;)
If you want to write greeting cards, check out these submission guidelines:
9. Get Paid for Your Poetry
Let me be upfront – if you're a poet, it will be MUCH more challenging for you to earn a living than, say, a freelance blogger. That doesn't mean you can't earn anything, though.
As a poet, you can self-publish your books of poetry or submit them to newspapers or writing contests to earn a little cash.
If you're interested in submitting your poetry for publication, you can try the following places:
Remember, these rates are only for submissions that are accepted. Depending on the publication, it may take several months to find out whether or not your poetry will be published.
10. Write Product Descriptions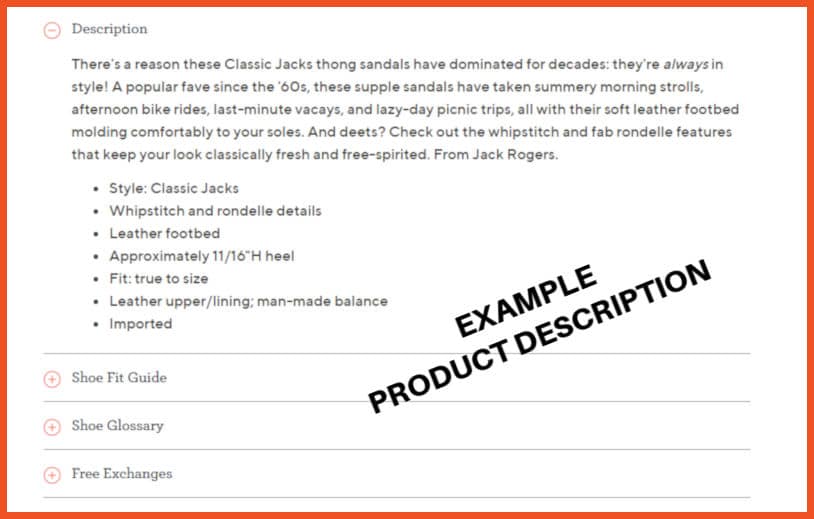 Do you ever wonder who writes descriptions for products that show up on sites like QVC, boutiques, or even car dealerships?
In many cases, the answer is a freelance writer.
The amount of money you can earn depends on who you work with. Some companies pay their product description writers well, and others pay peanuts. (Sometimes, the ones you think would pay well are the ones that pay horribly.)
If you're looking for product description jobs that are flexible and allow you to pick and choose what you want to write, you can sign up with content services such as Crowd Content and Content Fly. 
You can also check job boards like Indeed and Monster to find job openings.
Conclusion
If you want to make money writing, you can.
You've got a lot of options.
You can build up a reputation as a freelance writer, start working on a blog or do a combination of the two.
Whether you're looking for a side hustle or building a career, all five of these options can get you where you want to be.
Looking for more ways to earn money?
Check out the video below to learn how I went from $0 to $3,000,000: