Online Social Media Jobs That Pay $30/Hour
Availability to start this week
Make $25-$35 Testing New Apps
Just need access to phone/tablet
5+ hours per week available
If you're an artist with an audience and are willing to put in some extra effort to make some cash on the side, affiliate art programs are your answer.
Essentially, these programs allow you to sell their products via your own social media channels, blog etc. in exchange for a commission. 
By using some of the best affiliate art programs out there designed for crafty bloggers, you're supporting other artists and their work as well.
Most of these programs also give you access to a community of bloggers and experts.
I can tell you from personal experience that this is worth even more than lucrative commissions in many ways.
What to Look for When Choosing an Art Affiliate Program
If you're just getting started with affiliate marketing, there are a great many factors you'll need to consider before you find the perfect art affiliate program for a crafty blogger such as yourself.  
I've elaborated a little on the two main ones here:
High Commissions 
Once you have a fair idea of the products you'd like to deal in, it's time to decide what commission to settle for. Now, don't pounce on the first program you find that offers you a high commission.
There may well be a catch here. 
Many programs that offer a high commission do so when they're expecting a low volume of sales for their product(s). You'll need to choose programs that will give a large volume of sales.
This will increase your average order rate (AOV) and increase your earnings. 
Increased Conversions 
Firstly, what are conversions? A conversion is what takes place when a visitor to a specific website actually makes a purchase. You can see why this is so important here since commissions are earned on sales. 
You could increase your conversion rate firstly by adding adequate descriptions and pictures of the products you're trying to sell. This will ensure your visitors have enough information before they're redirected to the website you've partnered up with. 
Also, you could add your personal experiences and reviews of the products to help your visitors make a choice. 
Below I've reviewed a few top art affiliate programs that I think you should check out and weighed the pros and cons of each:
Top Art Affiliate Programs
1. Cricut
2. Art finder (UK)
3. Creativebug
4. Craftsy
5. DigiDesignResort
6. Simply Crochet Mag
7. Leisure Arts
8. Learn Cake Decorating Online
9. Zazzle
10. Craft Cruises
11. Craft Edge
12. Mister Art
13. Fabric.com
14. Redbubble
15. Minted
1. Cricut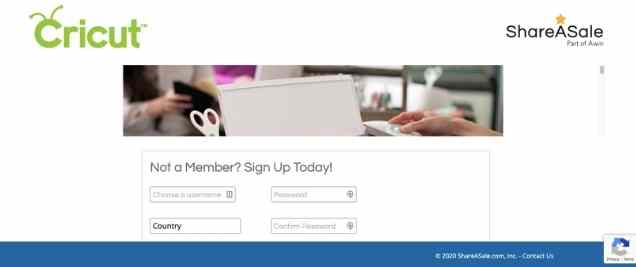 Cricut caters to both beginners and professionals wanting to wade into the world of affiliate art programs. They use some of the best technology in the world to help make it easier for beginners to create artwork. 
Cricut is one of the best art affiliate programs out there in terms of user satisfaction. Their DIY pieces include everything from home décor items to cards. 
URL: Cricut 
Cookie Duration: 45 days
Commission Rate: 8-12%
Pros:
They use great technological tools 

Their work appeals to a wide audience  

They're suited to both novices and professionals 
Cons:
It's not very easy to get featured here 
2. Art finder (UK)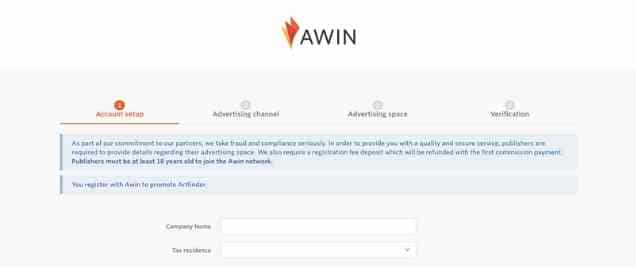 This is one of the very best affiliate programs for original art. They specialize in welcoming quality work from artists around the world. You can benefit here even if you don't qualify for their affiliate program.
Their referral program is quite attractive too. 
Your friends get 15% off when you share the referral code with them. Once they receive their artwork, you'll receive $30 worth of credit. 
Art Finder (UK) is part of the large AWIN network. 
URL: Art Finder 
Cookie Duration: 30 days 
Commission Rate: 5%
Pros:
The sign-up process is quick and easy 

They have an appealing referral program 

The commission rate is reasonable 
Cons:
Their standards are very high 

The response time isn't ideal
3. Creativebug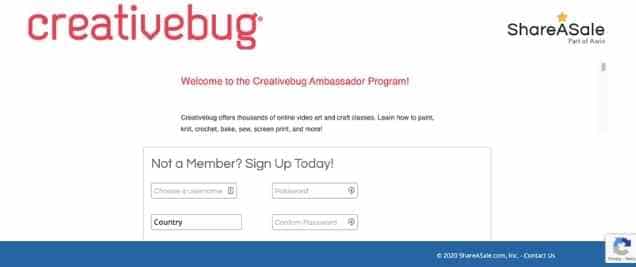 This program caters to all those wishing to paint, bake, crochet, sew, and so much more. I've found so many useful video art and classes on Creativebug, I don't regret not having an art degree! 
Their thriving community of bloggers and artists are a good source of support and guidance. 
URL: Creativebug 
Cookie Duration: 30 days 
Commission Rate: 20%
Pros:
They offer great learning tools 

The classes never expire 

They cater to a variety of skill sets
Cons:
There are too many options to choose from, it can be overwhelming 
4. Craftsy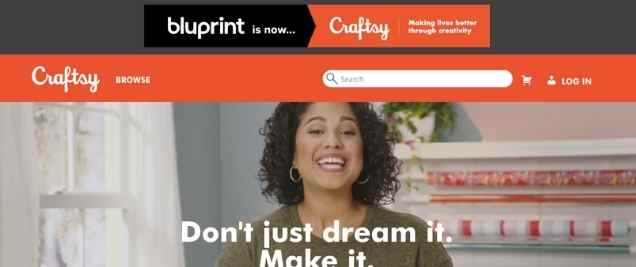 Craftsy offers classes and instructional videos from some of the best experts in the world of art. They deal with several art forms such as quilting, knitting, baking, crocheting, drawing, painting, etc. 
I particularly liked how smooth and easy the whole registration process was and how well-organized the website is. Craftsy's dedication to updating their users on best techniques is what makes them one of the top art affiliate programs every craft blogger should look into.
URL: Craftsy
Cookie Duration: 5-30 days 
Commission Rate: 4%-75%
Pros:
They have great online courses 

The registration process is simple 

They offer plenty of guidance for beginners 
Cons:
The commission is on the lower side more often than not 
5. DigiDesignResort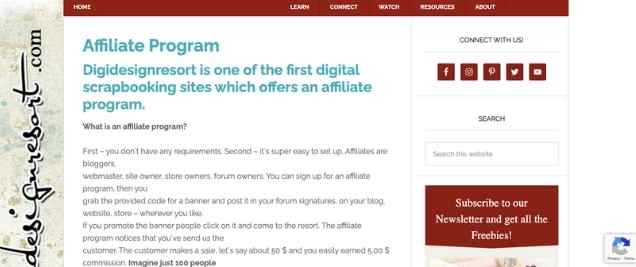 The fact that you won't need to have virtually any requirements is what makes this program one of my favorite ones on this list. They'll provide you with a code for a banner that you can post on your social media spaces for promotion. 
When people click on the banner, they're redirected to the resort and the program registers your contribution in this. This makes it very easy for you to be able to make some extra cash simply by signing up for this program. 
URL: DigiDesignResort 
Cookie Duration: Not mentioned 
Commission Rate: 10%
Pros:
It doesn't have any specific requirements 

It's very easy to use 

It pays reasonably well
Cons:
They don't offer a lot of guidance or instructional material 
6. Simply Crochet Mag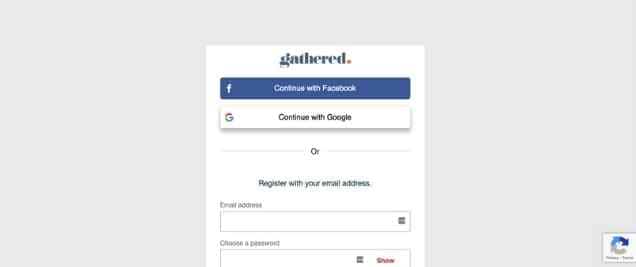 Simply Crochet Mag offers a wealth of information on patterns, crocheting tips and affiliate marketing advice. I was especially impressed with their crocheting guides for beginners, which are refreshingly easy to follow. 
They also offer you convenient ways to stay connected with the online craft community. Interacting with fellow bloggers and beginners is sure to give you a boost here and help fine-tune your skills. 
URL: Simply Crochet Mag
Cookie Duration: Mentioned upon registration 
Commission Rate: 10% per sale / 5% two-tier
Pros:
Have a lot of guiding materials

They are perfect for beginners 

Have attractive subscription offers 
Cons:
They don't adequately encompass other art forms unlike most websites on this list 
7. Leisure Arts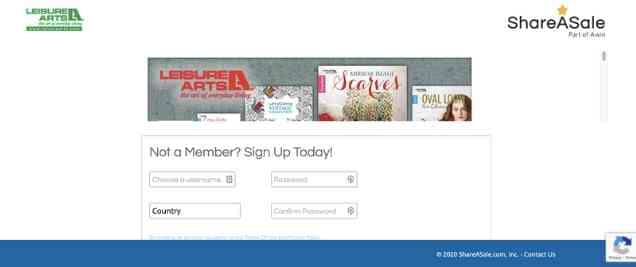 The Leisure Arts affiliate program is one of the best tools out there to help monetize your blog or website. They'll provide you with all you need – links, banners, and data to enable you to start earning commissions.
Every time someone purchases from their website through your posts, they'll give you a commission. Each and every sale they make through your promotions will earn you a commission. So, it's safe to say here that the potential to make money is endless. 
URL: Leisure Arts 
Cookie Duration: 60 days 
Commission Rate: 10%
Pros:
They have great online reporting tools 

The commission rates are reasonable 

Their steps are easy to follow 
Cons:
The fixed-rate commission limits earning potential 
8. Learn Cake Decorating Online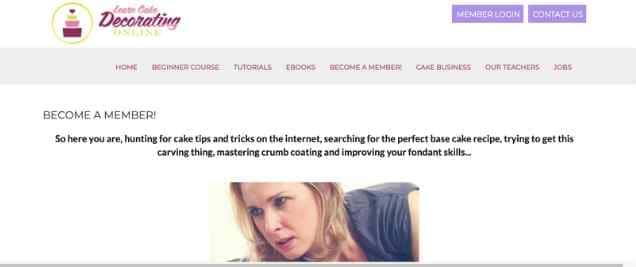 This website offers you an affiliate partner program to help you grow your finances. It requires minimal effort but is a great source of passive income. 
What I found to be a great feature of this program is that every new member that joins it will be registered as being referred by you. Most other websites only offer you a commission on the sales.
They'll pay you your commission on a monthly basis. 
You'll earn 30% of any membership fees paid by those you refer to the program who choose to register. 
URL: Learn Cake Decorating Online 
Cookie Duration: 365+ days 
Commission Rate: 10%-30% per sale / 30% per membership 
Pros:
The referral program is a bonus feature

It's a great source of passive income 

This program is perfect for those with large social media followings 
Cons: 
It's not very well-suited to beginners 

It offers monthly rather than the more common weekly or biweekly payment methods 
9. Zazzle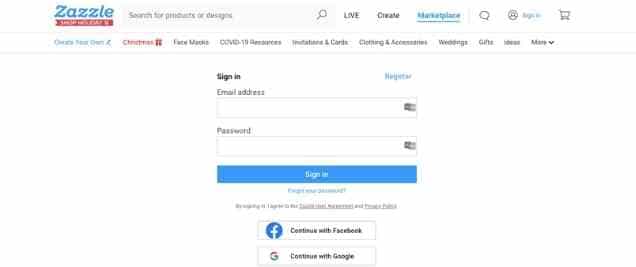 Zazzle allows you to choose from millions of their products to promote online. Whenever you share links to their products through your website, email, blog or social media accounts, you get paid a commission. 
I thought the variety of products that Zazzle offers is what makes it so attractive from an affiliate program point of view. After all, the more products they have the more chances you have of finding a customer for them.
URL: Zazzle 
Cookie Duration: 45 days 
Commission Rate: 15%-17% 
Pros:
Sign up is quick and easy 

Have a wide range of products 

They offer payment via check

Have great volume bonuses
Cons:
They don't offer enough guidance on how to use affiliate marketing 
10. Craft Cruises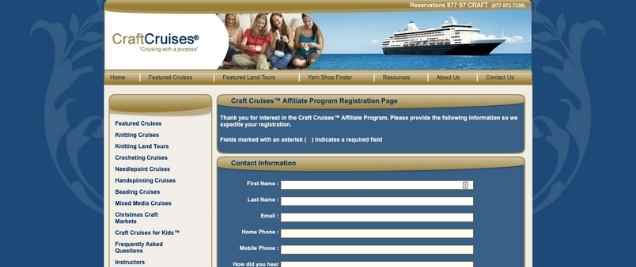 Craft Cruises makes you an offer you may find difficult to refuse: earn extra cash or take a free cruise. They have a goldmine of blogs, forums and groups that can really help you realize your goals as an affiliate.
I'd say this program is for those who are both artistically inclined and love to travel since there's a free cruise up for grabs. All you need to do in return is help them promote their products.
URL: Craft Cruises 
Cookie Duration: Not mentioned 
Commission Rate: 20% per sale / $25 two-tier 
Pros:
They offer you a free cruise 

Have engaging communities and forums 

They offer attractive monetary rewards
Cons:
They don't offer a lot of information on their website to aid beginners 
11. Craft Edge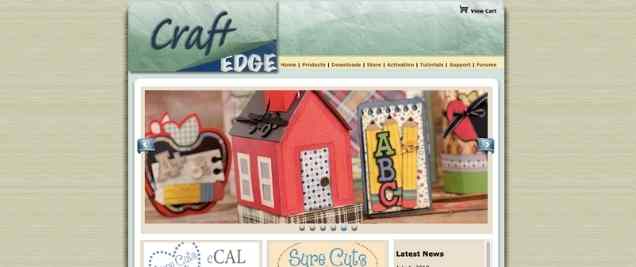 The Craft Edge art affiliate program consists of revenue sharing if you help them generate online sales. Unlike many similar affiliate programs, you can join this one for free. 
They'll provide you with links that you can share on your blog or social media channels. Once a visitor clicks on your link and completes a purchase, Craft Edge will pay you a commission on the sale. 
URL: Craft Edge
Cookie Duration: Not mentioned 
Commission Rate: 15%
Pros:
They offer high commissions 

Their program is perfect for novices 

Crafty bloggers would find their products appealing
Cons:
They're not as popular as other websites on this list so you likely won't have many interested customers 
12. Mister Art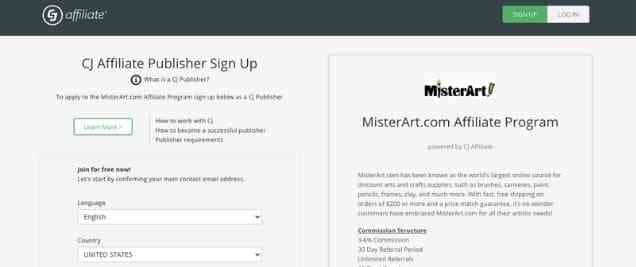 Mister Art has an awesome affiliate art program that is a great earning opportunity for webmasters, bloggers, NGOs, etc. You simply earn money here by redirecting traffic to their website. 
I was pleased with how easy and hassle-free their online registration process is – an underrated competitive edge. Also, they have over 25,000 art and craft products that are sure to appeal to everyone. 
I think it's worth mentioning here that their customer service is top-notch too.
URL: Mister Art 
Cookie Duration: 30 days
Commission Rate: 10%
Pros:
Have a wide range of products

They include adequate descriptions of products, making it easy to repost them 

Have great discounts that are sure to attract customers
Cons:
The commission is not as high as many similar programs 
13. Fabric.com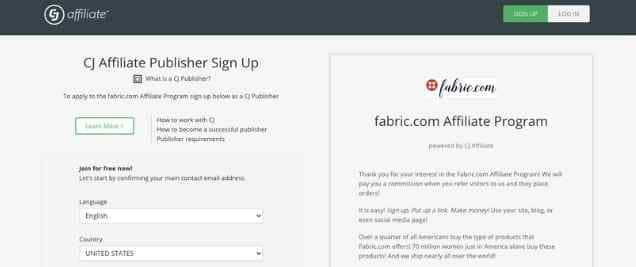 Fabric.com mainly functions as a lifestyle website but it relates to sewing as well. You can offer your visitors a host of quilting, home décor, and apparel products via their affiliate program. You can sign up for this program free of charge. 
Not only will they provide you with all the necessary information on how to set up your links and banners, but they also give you full access to their product catalog too. You'll earn a commission on sales generated through your promotional efforts here. 
URL: Fabric.com
Cookie Duration: Not mentioned 
Commission Rate: 8%
Pros:
They have a wide range of fabrics and sewing materials 

They update their products daily 

Registering with them is free of charge 
Cons:
The commission rate is quite low 

They don't cater to artistic skills apart from sewing 
14. Redbubble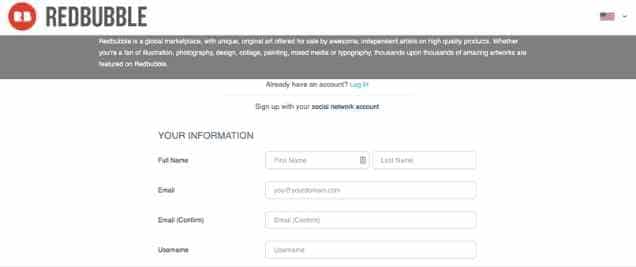 Redbubble offers you some of the most unique pieces showcasing great art and design. This marketplace places high value on the work of individual artists catering to a wide range of tastes. 
Artists from around the world have hailed Redbubble as having one of the best art affiliate programs for bloggers. They have a little something that appeals to everyone from photographers and painters to typographers and illustrators. 
URL: Redbubble
Cookie Duration: 45 days 
Commission Rate: 10%
Pros:
They have thousands of artwork pieces 

They give you access to many great offers 

Their customer support services are of the highest quality 
Cons:
It's not the ideal website for those just beginning their journey as affiliates
15. Minted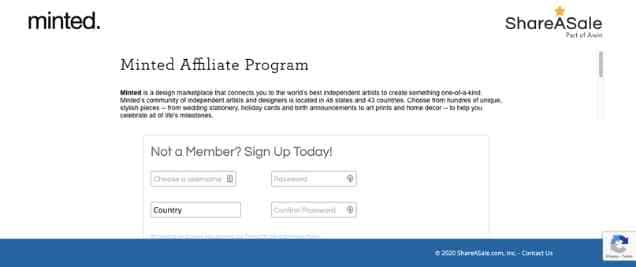 Minted is one of the best art programs in terms of commission – their rates are more than double of what most similar programs offer. Their work is mainly aimed towards special occasions, weddings in particular. 
I've found some of the best wall murals on the internet via Minted – their collection is that good. Also, I'd like to mention here that Minted fits well into the wedding planning niche too.
URL: Minted 
Cookie Duration: 120 days 
Commission Rate: 15%
Pros:
They have top notch artwork

The commission rate is above average

They have a referral program too  

They have some great publisher promotions
Cons:
Their appeal is not that wide 
Want to know which affiliate marketing method works best for you? Answer the short quiz below:
Conclusion 
I've reviewed some of the best art affiliate programs for artistic bloggers above and I think they should give you a good start. Having realistic expectations of your commission, effort, etc. beforehand will help you make the most out of your affiliating gig. 
I've come across countless bloggers who've used art programs as a valuable means of passive income. From what I've heard and observed, it seems like this source of income is here to stay. The various pros of the many affiliate programs mentioned above should give you a fair idea of why I say this. 
After all, your art won't sell itself so while you're at it, why not sell others too?
Learn affiliate marketing secrets. Click here to get started