The 3-step system I used to make 7-figures of Affiliate Commissions in my first 3 years as an affiliate marketer.
I know so many people who would love to create an affiliate marketing website but think that it sounds too complicated. But here is the thing. There are actually very few, if any barriers to getting started. This means literally anyone on planet earth can get an affiliate marketing website set up in a single day.
What exactly is affiliate marketing 
Affiliate marketing with a website is an online business model where you refer customers to other business's products and services. Those businesses pay you, usually for each referral that converts.
Affiliate marketing isn't at all like an ecommerce store. Your job is supposed to create valuable content that engages a specific audience and helps illustrate the value of the affiliate product you are promoting. Then you simply link back to the company so people can make a purchase.
At that point you, the affiliate marketer are done. No customer support, up selling, etc. You just get paid and the company does the rest.
Here's an example of an affiliate website in action — Gear Patrol, an online magazine and an affiliate of Amazon products.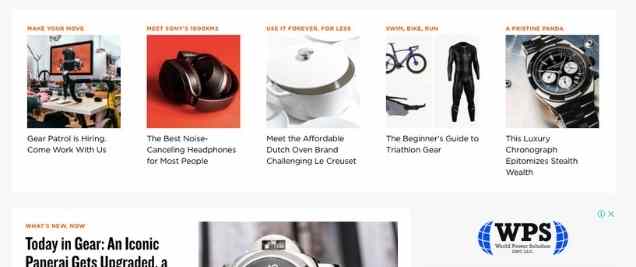 Their content doesn't just recommend products, it offers value and a unique perspective on choosing the gear you need.  
Here is the 7-step process for creating your first affiliate marketing website.
Want to know which affiliate marketing method works best for you? Answer the short quiz below:
Step 1: Choose your niche
The first step to get into the affiliate marketing world is choosing your niche. Take the time to research and find the right niche in the beginning, because you can't go back and change it without starting over from square one. Here are some tips/factors to consider:
Your knowledge and interests
To become an affiliate marketer, you're going to spend a lot of time and energy creating a niche website around a very specific topic. In order to create content and attract traffic, it should be a topic you know a lot about and have a genuine interest in.
For example, you can't create a successful cryptocurrency niche website if you've never invested in crypto yourself. You equally can't build a successful gaming niche site if you really hate gaming and gamers. You'll burn out too quickly.
Once you've made a list of potential niche topics that you're knowledgeable and interested in, it's time to evaluate their potential profitability. Do this by getting an idea of what kind of affiliate products are out there that relate to your niche.
Head to Clickbank (an affiliate network) and browse their database available affiliate products. They have a list of categories and subcategories of niche products where you can see the average earnings for each: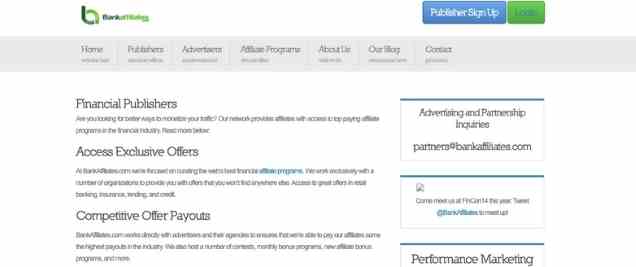 If you've come across a very profitable potential niche, don't be surprised if there's a lot of competition as well. You need to strike a balance between earning potential and competition. One way to evaluate this is though keyword research. Discover some keywords you'd want to target as part of your site content and vet the domains that are already ranking well for it.
The best keyword research tool on the market (no competition) is called Ahrefs.
Step 2: Create your website
Once you've picked your niche you're ready to set up your affiliate website. This step usually scares off the less tech-savvy among us. (To be honest, back in the day I had my dad set up my first website for me because I thought I couldn't do it.) But it's actually pretty easy to do if you use the right tools.
Here are the basic steps:
First you need to buy your domain name. This will be the web address of your affiliate website. Preferably, you'll want to choose a name that related to your niche. My Buildapreneur is a great example of this: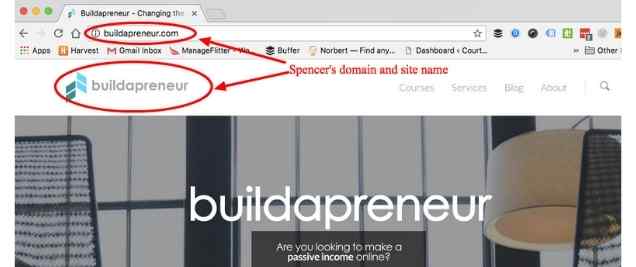 Make sure your domain and site name are easy to remember. You can search for available domains and purchase them through a hosting platform like GoDaddy or Bluehost.
Once you've purchased your domain, you need to sign up for a website hosting service. Again, platforms like GoDaddy, HostGator, and BlueHost are popular. Each has a slightly different process to link your domain to your hosting platform. The easiest thing you can do is purchase your domain and host it on the same platform so they set it up for you.
Next you're ready to install WordPress. Most hosts have a 1-click install process so this is really easy to do.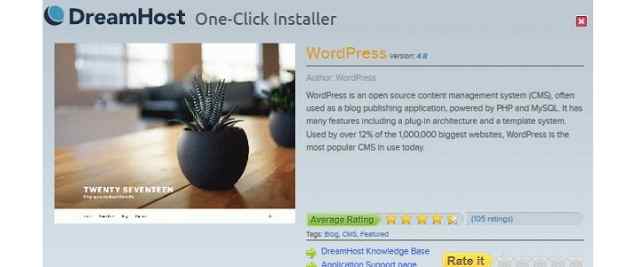 You'll use WordPress to build your site, so no need to mess around with HTML on your own.
Lastly you'll create your affiliate we bsite. You'll want to install a theme that has the right look and feel for your affiliate site. WordPress offers free themes to choose from. You can also purchase premium ones on a platform like Themeforest, or better yet, get one custom made for your niche site.
Step 3: Create compelling content
Once you have your affiliate website set up, you're ready to start attracting traffic to it. This step takes longer than any of the others, and is the most critical for long-term success. More consistent site visitors means more opportunities to sell affiliate products later on.
Start by regularly blogging about topics related to your niche. Make sure you offer value and answer common questions people have.
Use long-tail keyword research tools to brainstorm ideas. I really like Answer the Public. Just type in a niche keyword and it will return a map of common related questions: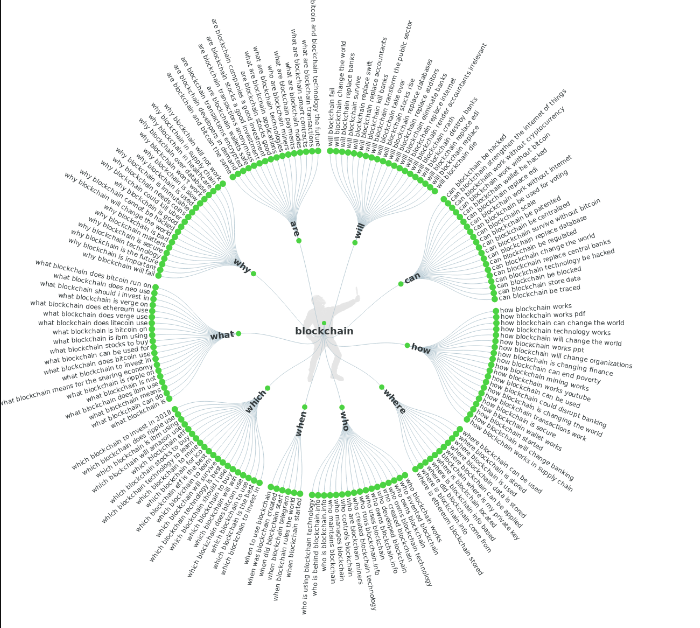 You can also get ideas of what kind of content performs well on social media using Buzzsumo. Just type in your niche keyword and it will return the most shared related posts from social platforms around the web.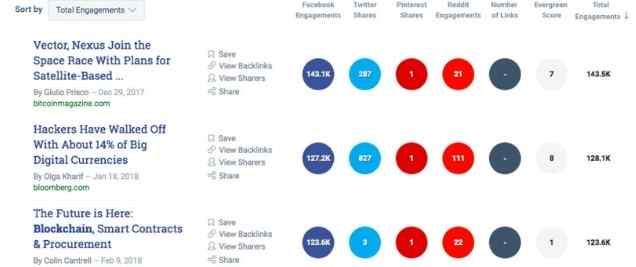 Look for themes in the types of content people share most to inform your strategy.
Blogging is a great place to start in affiliate marketing, but it's not the only kind of content you can create to attract traffic and drive affiliate sales. Many affiliate marketers create YouTube videos or run podcasts, for example, to reach an even broader audience.
Step 4: Promote and build an email list
As you create content, you should also promote it to attract traffic that you can then encourage to sign up for your email list. There are many tactics you can use to promote your content around the web. Optimizing for SEO and sharing on social media are great places to start.
Building an email list is one of the most important things you can do to nurture leads and warm your audience to purchasing expensive affiliate products. You can create an email autoresponder series mixing valuable content and product promotion to drive more sales.
You'll need to create more content to get email signups. Use your blog to attract traffic, then encourage signups using lead magnets. Lead magnets are also free content that you offer in exchange for an email address. Ebooks, ultimate guides and mini-courses are examples of powerful lead magnets.
If you need some lead magnet inspiration, just turn to Hubspot's resources section. It's full of great lead magnet ideas:
Step 5: Find the right affiliate products
Now you're ready to find the right affiliate products to promote on your newly created affiliate website. The easiest way to find products is through an affiliate network site.
Many people join Amazon's affiliate program. There are lots of other options as well, like Clickbank, CJ Affiliate, and Avantlink. Before picking a platform to work with, read up on their terms of service. Make sure their payment method, payment period and other requirements are in-line with your needs.
Here are a few factors to consider when choosing affiliate products:
Relevance to you and your audience
Whatever products you choose should be of interest and value to your target audience. You're the expert, and your audience will convert based on your recommendations. So make sure you're prepared to actually try out and illustrate the value of affiliate products before you promote them.
This reflects how much you'll earn from conversions, so make sure it's a percentage you're happy with. Your earning potential will be different for various kind of products as well. For example, if you recommend a software with an ongoing subscription, you have the potential to receive commission each month from ongoing subscriptions.
Product price is important because it affects your commission rate and the potential number of conversions you can realistically get. For example, you can likely get a lot of conversions from a valuable $15 tool, but the commission will be quite small.
If the product is several hundred or even thousands of dollars, you'll have to work a lot harder to nurture your audience to convert. High-dollar products can also mean one-time conversions from your audience, as opposed to cheaper products people will want to repurchase again and again.
The only time I will promote cheaper products is if they offer recurring commissions.
Think about how much money is in niches like credit cards and you will know what I'm talking about.
Most affiliate networks out there have performance statistics available for individual products that you can use to make the right choices:  

One of my current favorites to promote is Legendary Marketer.
Step 6: Start promoting your products
Once you've attracted a respectable amount of consistent website traffic and started growing your email list, you're finally ready to monetize your affiliate website. Hopefully you like creating content, because you'll need even more of it to start promoting affiliate products.
You can create honest product reviews and/or comparison posts including links back to related affiliate products. You can also incorporate affiliate products as part of how-to content related to your niche.
For example, Spencer is an affiliate for Clickfunnels, a popular tool for building sales funnels. I could recommend Clickfunnels in a how-to post like this one on affiliate marketing because it can help drive sales for your products.
Just visit some of the most successful affiliate websites out there to get ideas on the kind of product-related content you can create: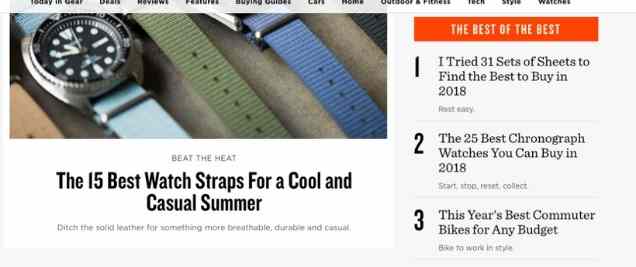 As part of your sales funnel, try to use your site content to introduce products and your email content to offer details and context on its value.
Step 7: Track results
If you followed steps 1-6 of this post, then you've already made every effort to ensure you create valuable content to attract the right traffic to buy the right products. But ultimately you're never going to 100% know what works unless you try and test things.
So the last step is to track results, and make sure you can answer questions like:
What

content topics

resonate most with my audience? (Brings traffic, drive sales, etc.)

What

content formats

attract the most traffic and potential leads?

What

product types

generate the most affiliate revenue for my site?

What

product prices

generate the most conversions/revenue for my site?

What

promotion tactics

result in the most conversions from my audience?
The better you are at answering these questions in the long-run, the better you'll be able to target your audience with content, products, and promotion strategies that drive your bottom line.
Wrapping up
These 7 steps really are all you need to know to start and grow your own affiliate business. Over time as you learn more about your niche audience and digital marketing verticals, you'll be able to refine your strategy to drive even more revenue from your website.
So don't let the logistics and advanced marketing strategies of big businesses deter you from taking step 1. The world of digital business is ever changing, and we're all learning as we go along anyway.