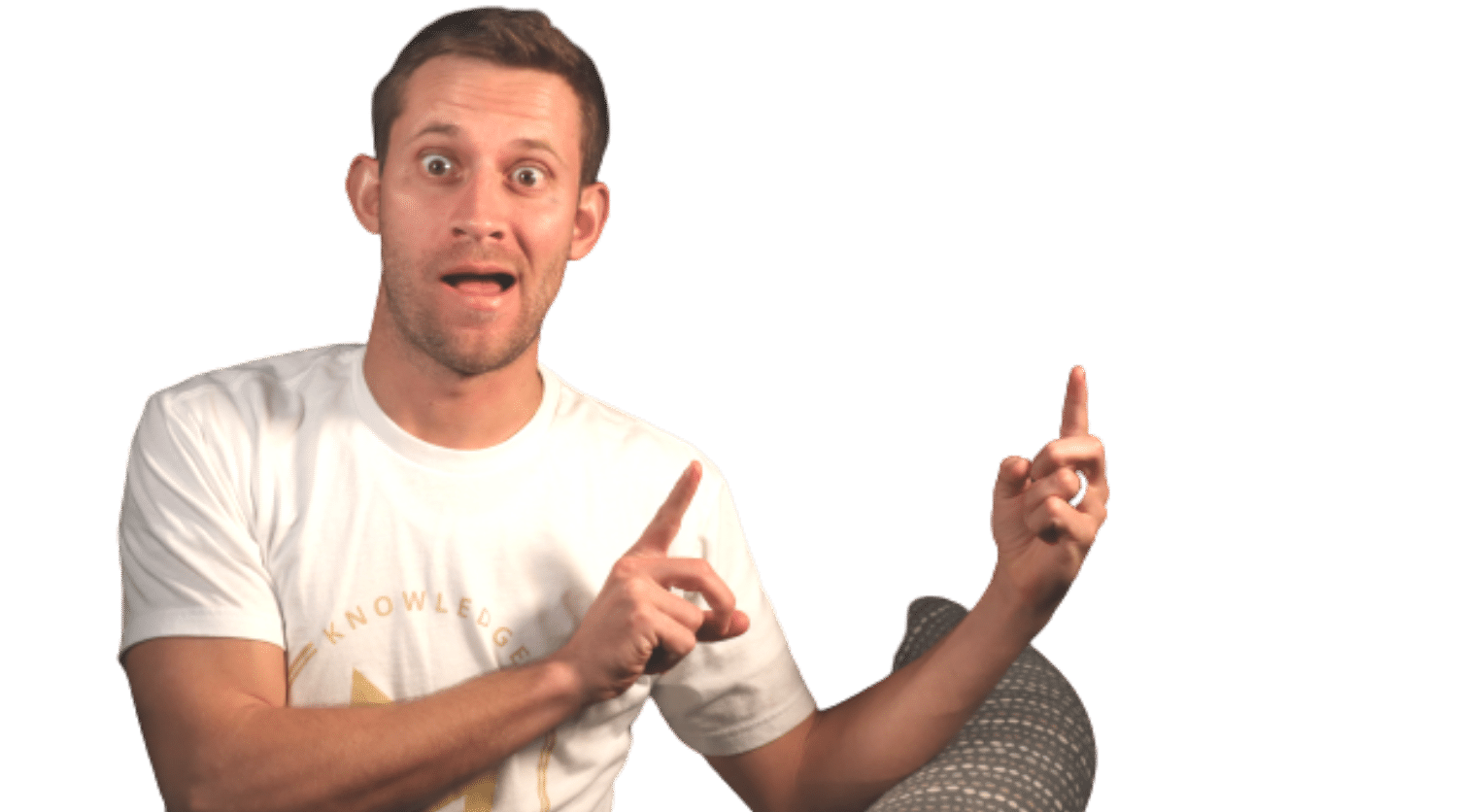 Looking To Start An Affiliate Marketing Blog?
All the discussion I've seen lately about Facebook's latest News Feed update makes it seem like very bad news for marketers. It's true that getting your content to show up in News Feeds isn't as easy as it used to be, but that doesn't mean marketers still can't attract quality followers for their pages.
If you know how to get more followers on Facebook by using the right strategies to get reach and engagement, your business page can become a quality tool to drive all sorts of marketing goals. Here's how.
How to get more followers on Facebook
Since just about anyone can set up a Facebook page and invite all their friends to like it, I'm going to jump right into the marketing strategies you can use to grow your following. The first step is creating a winning content strategy.
Step 1: Create winning content  
Your Facebook page is only as good as the content you share on it. I've seen so many people create a new page and mindlessly start sharing everything remotely related to their niche. Or worse, they post next to nothing at all.
The key to getting followers is offering some unique niche content that people can't already get from their regular News Feed content. Let's look at popular Facebook page Doggo as an example. It is just one of many, many pages out there for people who love dogs.

But it's popular because admins focus on sharing dog-related content that their audience responds well too. For example, a lot of pages will post missing dog announcements, medical issues, stories about the realities of euthanasia, and other content depicting dogs in sad/unfortunate situations.
Doggo sticks solely to the positive/happy aspects of a dog's life, which drives more engagement and followers: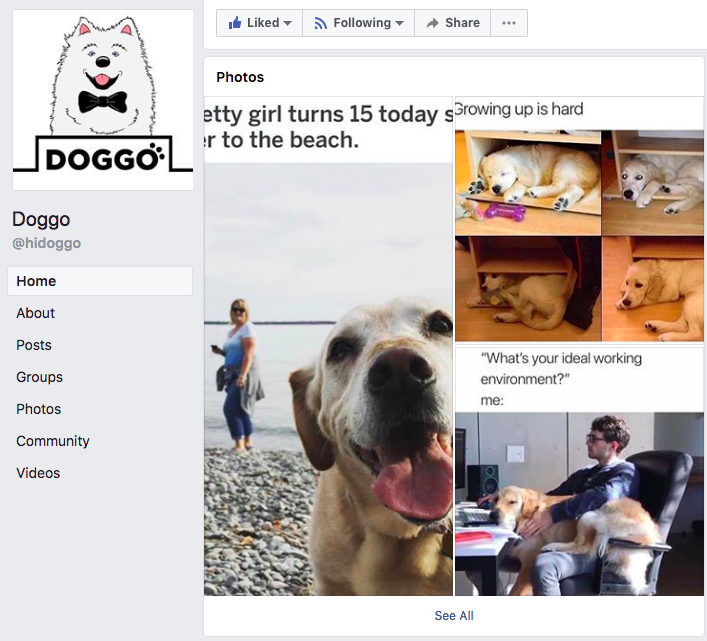 You can develop a winning content strategy for your page also by taking a close look at your competitors. Evaluate their content by asking:
What content formats get the most engagement/shares? (Video, photos, memes, etc.)

Does their most engaging content focus on a certain sub-niche or theme? (E.g. happy dog moments)

Is there a certain sentiment related to the content? (E.g. it's humorous, intellectual, inspirational, emotional, etc.)  
Repeat the process with as many competitor pages as possible to cross-check and brainstorm the best kind of content to share related to your niche.
Once you start creating content for your own page, you can experiment and see which content formats, topics, and sentiment are the most effective at driving engagement with your audience. Engaging the first few followers to your page gets is key, because the more they share your posts, the more potential you have to attract a new audience.
Step 2: Optimize your posting strategy
Getting organic reach for your Facebook page content is a challenge, to say the least. News Feed algorithms keep changing, and it almost always means less reach for business pages. But you can combat this by optimizing when and how often you post to get reach.
Posting more frequently to get more reach might work on Twitter, but it definitely doesn't on Facebook. Buffer did some research into optimizing their own Facebook content strategy and found that posting one or two times per day resulted in the most organic reach.
So carefully choose your most relevant/engaging pieces of content for Facebook posts. Save anything else for Instagram, Twitter or your blog.
Do things right and schedule your daily posts to go up at the best possible time for engagement. According to research from 23 studies on the subject, the best times are 9AM, 1PM and 3PM.
Or better yet, see when your audience spends the most time online using Facebook page insights. From your business page, go to Insights>Posts to see a breakdown of which days and times of day your audience is online: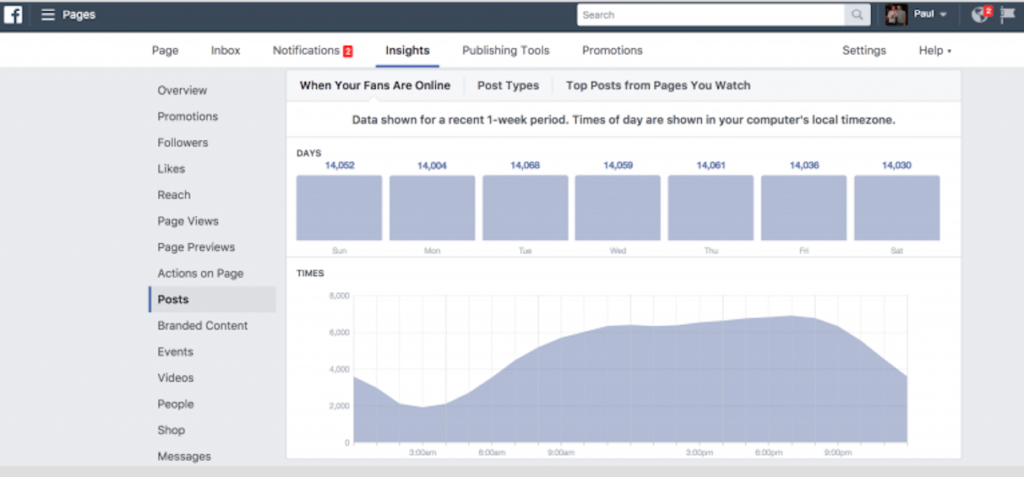 Once you start scheduling posts, you can use your social media management tool (e.g. Buffer) to schedule posts for the optimum times based on previous reach and engagement.
Step 3: Attract external traffic
A lot of marketers forget that Facebook itself isn't the only way to get followers to your Facebook business page. If you have a website and/or other active social profiles, you can use them to attract external traffic back to your page as well.
Add links to your Facebook page in your bio on Instagram and Twitter, for example. Facebook also has social plugins that make it easy to share your page and its content on your website. If you have popular page content, you can embed the post or video right on your website.
Or if you just want to promote your Facebook page as a whole, use the page plugin to embed components of your Facebook page onto your site:

Step 4: Engage your audience
The next crucial step in getting likes and followers for your page is encouraging your audience to engage. Think beyond content tactics with virality in mind — you'll need to encourage engagement consistently if you want to grow a steady stream of new followers.
Here are a few best practices you can use to start engaging your audience:
Ask your audience a direct question and many will feel compelled to answer if they have something funny or valuable to offer.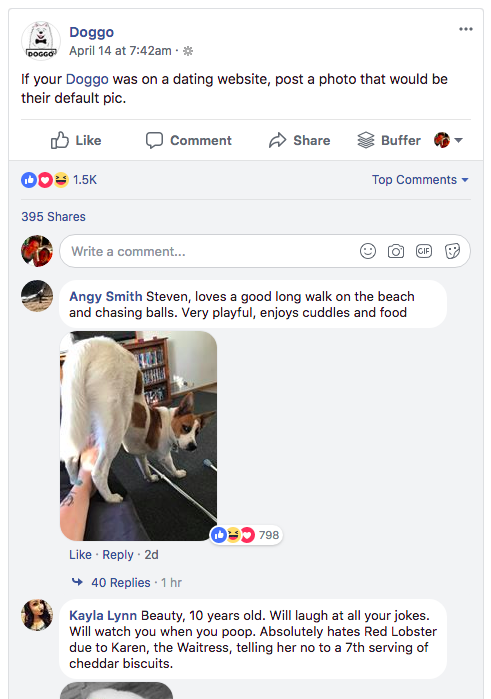 Facebook is largely a platform for passive scrolling, so encouraging people to actually join a conversation can give you a huge boost in News Feeds.
Respond to all engagement
Especially in the early days of growing your Facebook followers, it's important to respond to engagement as much as possible. When people share your content, like their post or comment saying "Thanks for sharing!" Whenever people comment on your posts, reply quickly to encourage them to continue the conversation.
You can run a sweepstakes, photo caption contest, vote contest, etc. to encourage engagement as well. Just make sure you comply to Facebook's promotion guidelines while doing it.
This is actually a very underutilized strategy to encourage your audience to engage. You'd be surprised how effective simply asking people to like your post or share can be. You shouldn't include this call-to-action with every piece of content, but throw it in occasionally to boost results.
Step 5: Invite people to like
Now that you've started engaging your audience, it's time to turn those comments and reactions into followers. Many people who don't know how to get more followers on Facebook don't realize there's a way to invite people to "like" your page if they've already engaged with your content.
All you have to do is go to a post with engagement, and click on the reactions.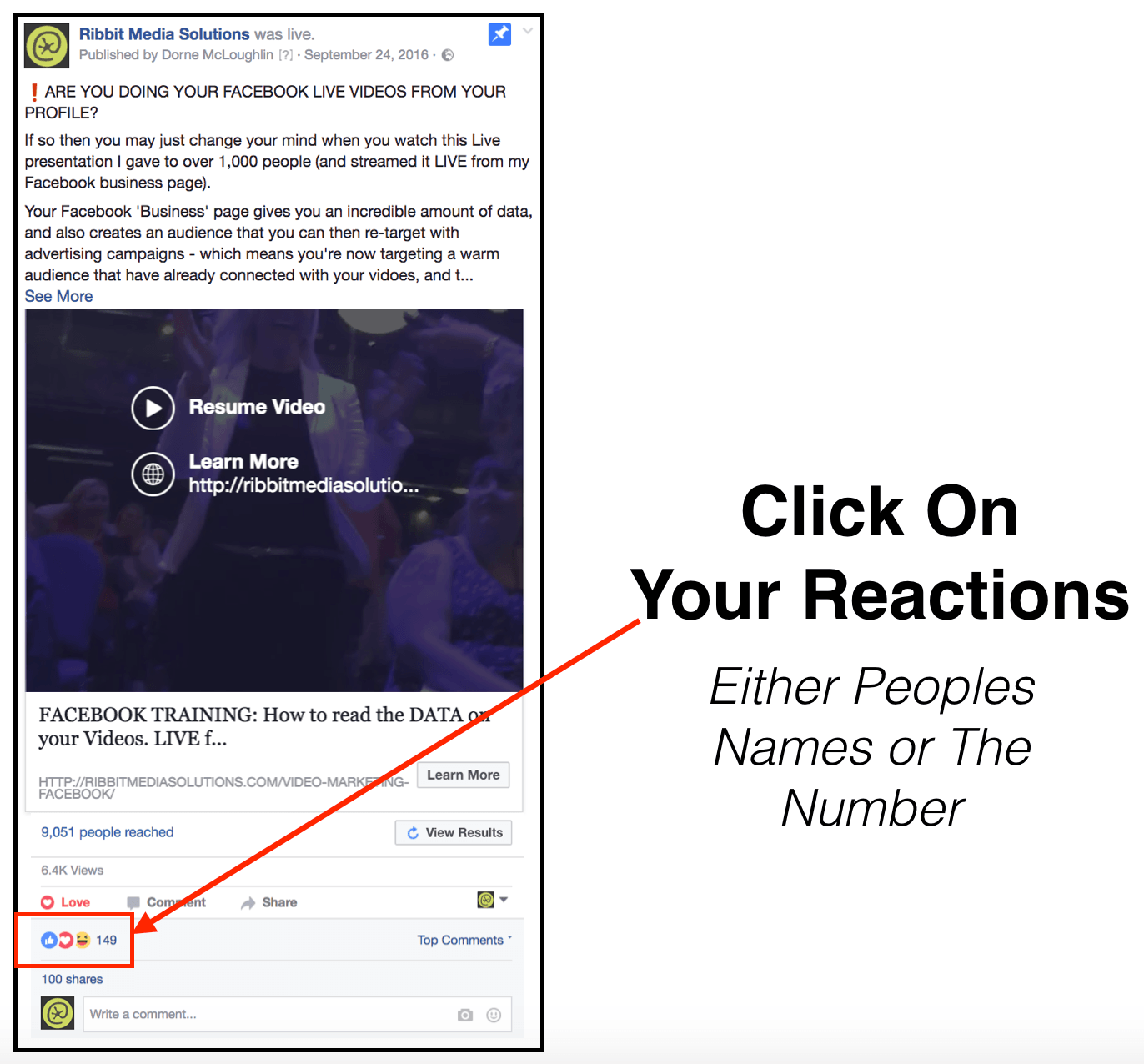 You'll then see an option to invite people to like your page. There is a limit to how many times you can do this, but if you put other admins on your page, you can send out more invitations.
This feature is only available to Pages with less than 100,000 existing likes, and is a great strategy to build your following when you're just starting out.
Step 6: Pay to Play
Of course, we can't have a serious discussion of how to get more followers on Facebook without covering paid options. Advertising is how Facebook makes its money. They want you to start spending to get reach, simple as that.
Once you've been posting content for a while and built up a respectable following with the strategies above, you're ready to start investing in paid audience targeting.
To succeed at paid promotion, you'll want to spend a lot of time with Facebook Audience Insights identifying and targeting the right audience for your promoted content. Start with targeting people who like or follow pages similar to yours. You can also use more detailed demographic and interest data to inform your targeting: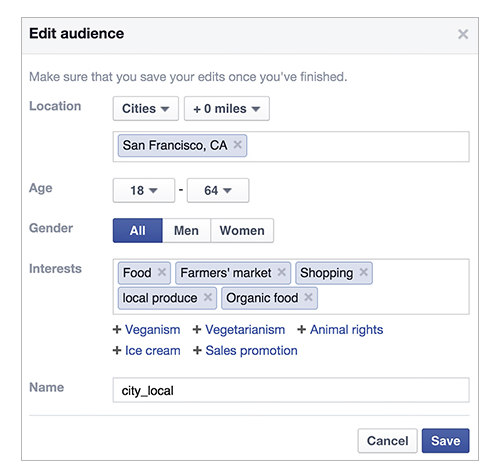 Facebook also has a "Similar Audience" feature that helps you target audiences similar to your current followers.
To get more visibility for your business page in News Feeds you have two options:
Boost posts, or

Boost your page
Boosting your page is something you should try out later on when you already have a sizeable audience. People will be able to see how many people already follow your page, and having a lot of followers is a sign of social proof you can use to your advantage. So start out by boosting some of your best posts to get more reach.
Wrapping up
That's really all you need to know to get started growing your following on Facebook. Use these strategies consistently and systematically and you should be able to build up a steady stream of new followers. And the larger your audience grows, the easier it will be to get reach from their engagement. Just keep track of what content and promotion strategies work best and optimize your efforts accordingly.