If you have a knack for taking pictures and want to turn your skills into a career, you have many options.
Thanks to the internet, you are no longer limited to taking pictures of local families or events.
Now, you can branch out and build a photography career with multiple streams of income.
If you're looking for ideas, here are the best ways you can make money taking pictures.
1. Sell Pictures to Stock Photo Sites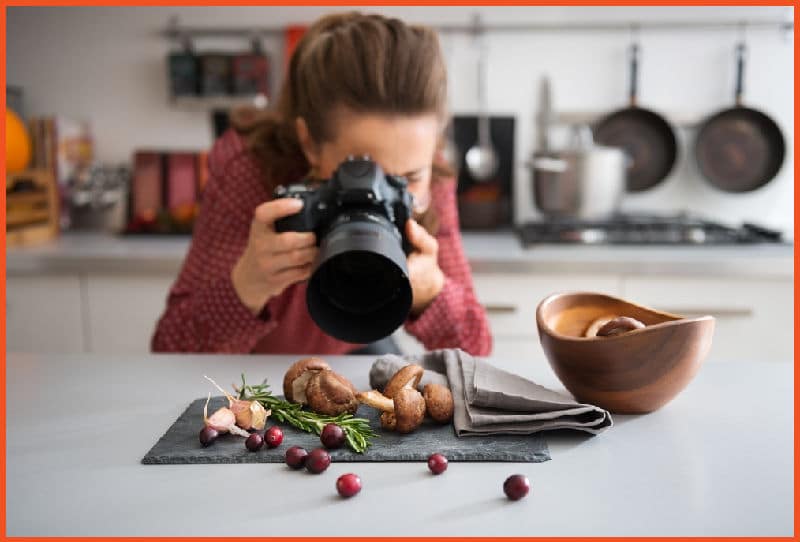 Most online media publications purchase the photos they use from stock photography sites. As a photographer, you can upload photos to these sites and receive a royalty every time someone buys one of your pictures.
This means if you're successful, you could earn dozens to hundreds of royalties off of one photo.
However, it's important to note that not just any photo will do well. Instead, you'll need to practice taking pictures of specific scenes.
For example, a business writing an article about the rise of at-home workers will be searching for photos of home offices, people working from a laptop, or a person at home on the phone.
A business writing about dog treats might look for a photo of a puppy playing, dog treats arranged on a table, or a dog owner training their pup.
Your photos can be on any subject, but before taking them, you need to consider who would need these photos and precisely what they would need.
Another thing you need to understand before submitting to stock photo sites is the difference between exclusive and non-exclusive contracts.
In an exclusive contract, you can only submit original photos to a stock photography site. In general, you'll earn a higher commission but have less exposure.
In a non-exclusive contract you can upload the same photo to many different sites. While your royalty rate might be a little lower, your photos will get far more eyeballs.
Here are the top stock photo sites you can submit your pictures to:
Alamy
Alamy pays photographers up to 50% of every sale. And if you're currently a photography student, they'll pay you 100% commissions for two years.
There are no hoops to jump through with this company. Instead, signing up is quick and easy, and they'll give you a host of tools to help you grow your business.
123RF.com
123RF.com is a stock photo site that pays its contributors based on the number of photos they sell. Starting commission rate is 30% per sale, and that rate can go up to 60% if you sell more than 1,000,000 photos in a year.
Shutterstock
Shutterstock is one of the most popular stock photo websites that exist.
This company has paid out more than 1 billion dollars to its photographers over the past 15 years. 
One of my favorite things about Shutterstock is that they release a "shot list" with the type of photos currently in demand. This list can be beneficial in guiding new photographers.
Stocksy
Stocksy is a stock photography site with an artistic flair.
Unfortunately, this site doesn't accept all photographers. To be accepted, you need to complete an application and upload 10 of your best photos.
They'll notify you if you're approved.
AdobeStock
If you're looking for a lot of exposure, this is a site you'll want to sign up for.
Adobe allows all photographers to sign up and submit original photos. The only caveats are that you need to be at least 18, and if there are recognizable faces or places in your photos, you'll need to submit a written release.
Adobe pays contributors a 33% commission.
Getty Images
If you've dabbled in photography, you've probably heard of Getty Images.
This site currently has more than 1.5 million customers and is always looking for high-quality contributors.
To get started, you need to download the Getty Contributor app and submit an application. If your application is accepted, they will send you further information on uploading photos.
DepositPhotos
DepositPhotos is a popular stock photo site and where I've purchased photos in the past. 
This site allows photographers of all levels to contribute photos. They pay anywhere from $0.25-$33.82 per photo.
And what I think is pretty awesome is that photographers can reach a steady income within six months of uploading to DepositPhotos.
To get started, you'll need to sign up and submit sample images. Once your application is accepted, you'll be able to upload photos.
DepositPhotos will give you access to analytics and even provide you photo suggestions based on your profile.
BigStock
BigStock accepts photos from photographers that complete their contributor's tutorial. 
However, BigStock does not automatically accept all photos. Instead, they manually review each photo and only place ones they deem acceptable onto the marketplace.
As a contributor, you can earn anywhere from $0.25 to $3 per photo you sell.
Honestly, BigStock doesn't look quite as high-end as the other sites on this list but could still be an excellent addition to your stock photography business.
Dreamstime
Dreamstime claims to be the world's largest stock photo marketplace.
Getting started with them is pretty straightforward, and they have a plethora of tools for photographers. For example, their mass upload tool allows you to upload an entire portfolio. They also have a mobile app you can upload from and tools that help with keywording.
If you're an exclusive contributor (meaning you only upload your photos to their site), you'll earn a 60% commission rate. Non-exclusive contributors make a 25-50% commission rate.
2. Download These Apps that Pay You to Take Pictures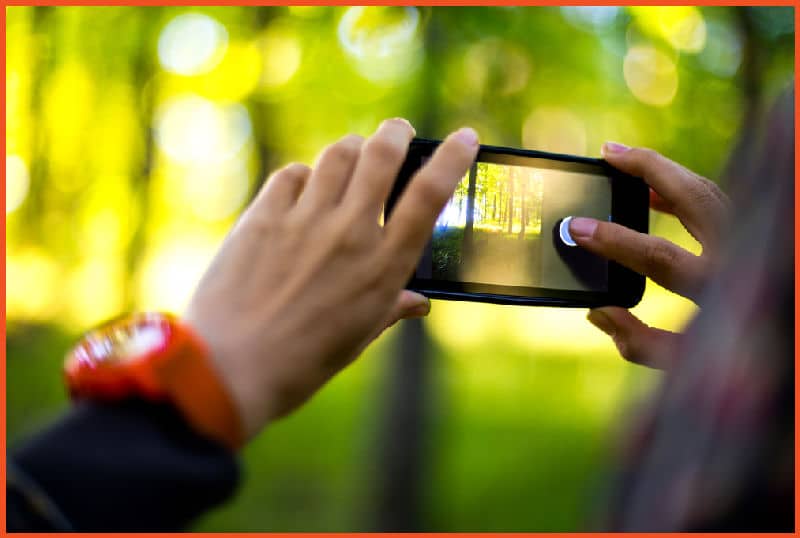 If you're not quite ready to sell to stock photo sites and want to gain some experience taking pictures for businesses, you can ease in with these apps.
Foap
Foap is an app that gives photographers four different ways to earn money.
First, as a photographer, you can take and upload pictures to the marketplace. If a business buys the photo, you get a 50% commission. Secondly, you can curate "albums" that contain other photographers' images.
If a business purchases a photo that they found in your album, you'll get $0.25.
The last and most popular ways to earn with the Foap app are through "missions." The first type of mission requires photographers to take pictures of specific products or places.
The second type of mission is more like a contest in which there are always multiple winners.
Snapwire
Snapwire is an app you use to find photography assignments. 
To get started, you'll need to download the app and create a profile. You'll then be able to search for and apply to briefs. 
If you land the assignment, you'll be sent further details on completing it.
500px
500px allows you to upload your photos via an app. They'll pay you up to 60% commission for any photo you sell.
This company also has "quests," which are creative photo contests you can join.
Scoopshot
If you've ever wanted to take photos for the media, you'll want to sign up for Scoopshot.
With this app, you'll first create your photographer portfolio. Then, you can receive photography assignments from media outlets based on your location.
Agora
Agora allows photographers to compete in creative photography contests. The winners are always through votes from fellow Agora app users.
In addition, you can also upload photos to your portfolio that businesses and other users can purchase. You can sell these photos an unlimited amount of times.
The best thing about Agora is that there are no membership fees, and photographers get to keep 100% of the commissions they earn.
3. Start a Niche Photography Business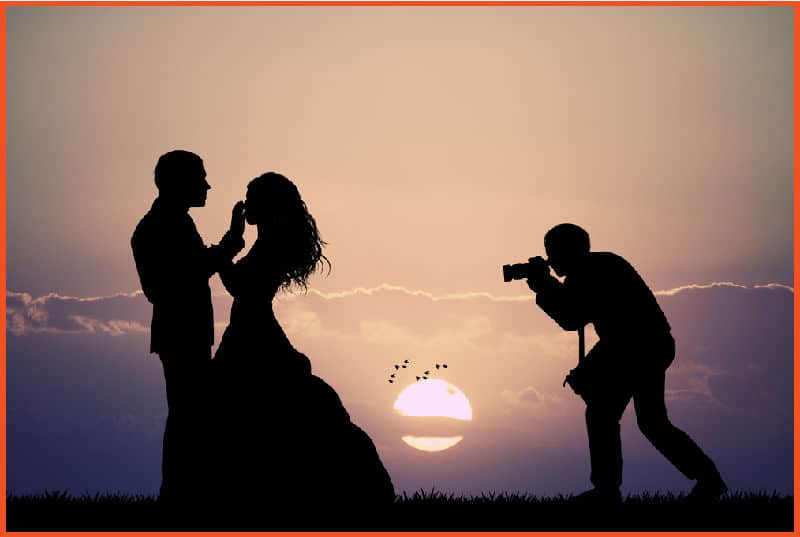 If you've ever had family pictures, wedding pictures, or senior pictures taken, you've worked with a freelance photographer.
And since this is traditionally one of the most popular ways to earn a living taking photos, it had to make this list. 
As long as people need pictures of themselves professionally taken (which will be ALWAYS), photographers will be in demand.
And luckily, there are many different areas you can branch into.
Here are a few ideas:
Senior Picture Photographer – If you're on the younger or trendier side, becoming a senior picture photographer is a great idea. Teenagers are more likely to feel comfortable with you, which will ultimately lead to better photos.
Real Estate Photographer – Not big on taking pictures of people? Do buildings instead. Real estate photography will always be in demand because houses are always going up for sale or rent.
Pet Photographer – Have a love for animals? You can niche down and market yourself as a pet photographer.
Wedding Photographer – How many people do you know that didn't hire a photographer for their wedding? I'm guessing zero. If you're a good photographer, you can make a lot of money taking wedding pics.
Infant Photographer – Taking pictures of newborn babies is an art that most new parents are willing to pay top dollar for. Aside from your regular equipment, all you'll need are a few props to set up beautiful scenes.
And if you have a drone that takes photos, you can make even more money in any of these niches.
If you're wondering how much self-employed photographers make, the national average is $175 per hour. However, most photographers earn anywhere from $94 – $262 per hour.
4. Take on Freelance Assignments with Newspapers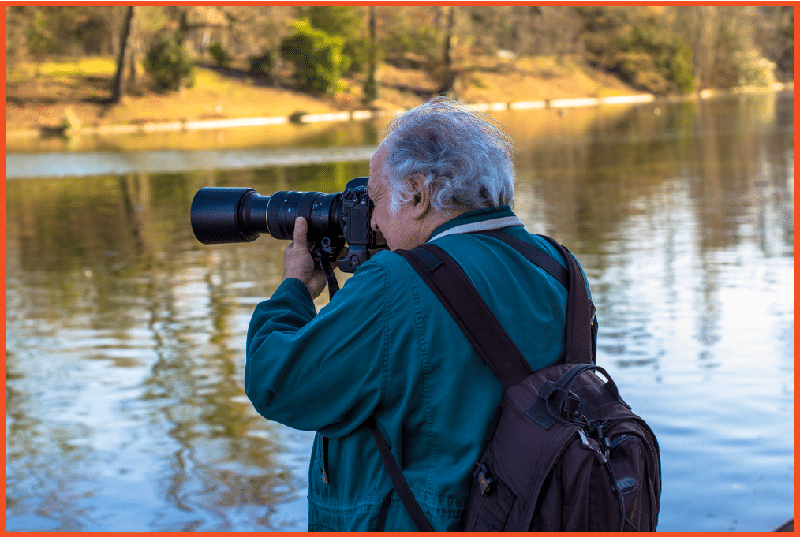 If you're looking to gain exposure and earn a bit of a side income, contact local newspapers and magazines asking about freelance assignments.
Most newspapers and magazines hire freelance photographers to take pictures of local events, people, and features for their stories. This probably won't provide you a full-time income but is a great way to build your network and portfolio.
5. Sell Your Photos as Art Prints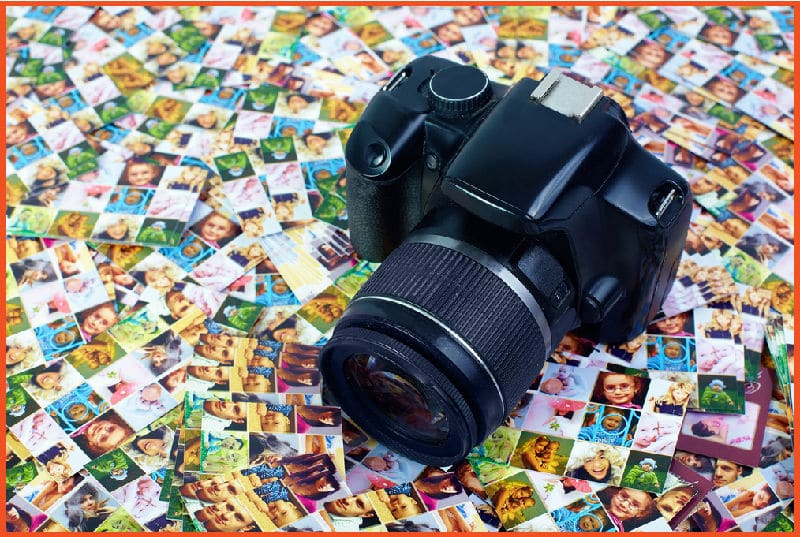 If you're into taking artistic photos that look great hanging on the wall as prints, you can sell them.
There are a few different ways you can do this.
First, you can offer your photos as digital downloads that customers can order and print themselves. Secondly, you can sell prints, framed or unframed.
Both of these ideas can quickly come to life using a site like Etsy or by creating your own photography website using a service like FotoMoto.
Your last option is to be a contributor to a site like Elephant Stock, where you'll upload your photos, and they'll do all the marketing and printing.
6. Start a Photography Blog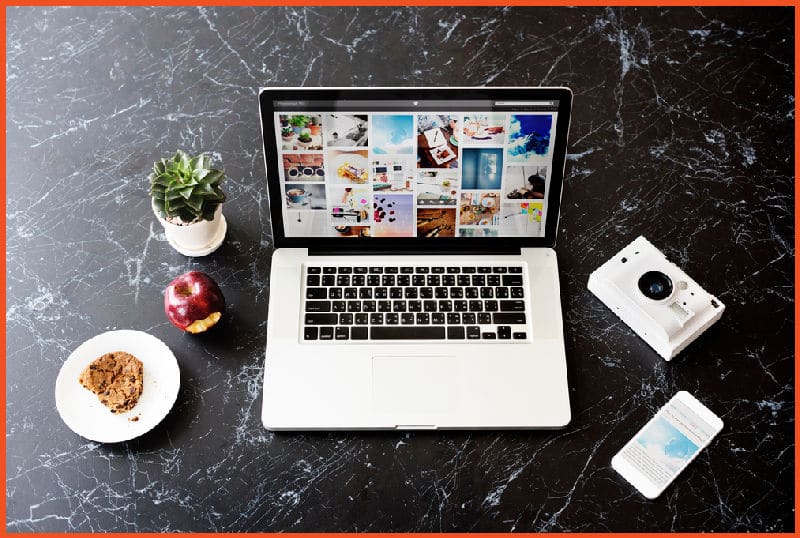 Do you prefer teaching more than doing? If so, start a photography blog.
Photography blogs are wildly popular and profitable when done right. 
To get started, you need to choose a niche. 
Do you teach people how to use a specific brand of camera? Phone photography? How to take killer wedding photos? How to edit in PhotoShop?
While it might sound counterintuitive, the best way to make a name for yourself is to become the go-to expert in a specific area.
Once you have your idea, you'll need to begin creating content. This content should be tips and tutorials that your ideal reader needs.
You can monetize your blog with photography affiliate programs, create courses to sell, or make money through ad networks.
While starting a photography blog can take a lot of initial unpaid work, it could turn out to be a fantastic source of income in the long run.
Conclusion
If you want to find ways you can make money taking pictures, the possibilities are endless. However, what will work for you will largely depend upon your personality and skillset.
If you want to get the most bang for your buck, try a combination of these ideas.
You could set up a photography business, photographing weddings or taking senior pictures, for example, and upload to stock photography sites. The stock photography sites may take a while to pay off, but if you're consistent they could be a fantastic source of passive income for you down the road.
Or, if you prefer going the more artistic route, try selling some of your photos as digital downloads or prints on Etsy. 
Looking for more ways to earn money?
Check out the video below to learn how I went from $0 to $3,000,000: