When it comes to making money, passive income is the holy grail of personal finance.
If you're not familiar, passive income happens when you earn money without actively being involved.
It's the opposite of what happens during your day job. 
Rather than trading your time for an hourly wage, you put in effort or money to build an asset that produces an income with little intervention from you.
So, you can literally earn money while you're sleeping.
And if you're smart, you can grow your passive income streams until one day they're enough to cover your living expenses.
If you want to get started with the best passive income streams and apps, here's what you should know.
The Most Popular Passive Income Streams
Before we get to the best passive income apps, it's important to cover the most popular and effective passive income streams.
For any of the passive income ideas on the list, one of two things will be necessary – money or time and effort.
For example, you can earn passive income from buying a house and renting it out, but you'll need money to do so. You can also make a liveable passive income through affiliate marketing, but you'll need to put in a lot of time and work before that pays off.
You won't get something for nothing – money or work will always be needed to build substantial passive income.
Here are a few of the most popular passive income streams:
Rental Properties

Renting Equipment/Room/Car

Stock Market Investments

Affiliate Marketing

Peer to Peer Lending

Selling Information Products/Printables
Best Passive Income Apps
1. Airbnb – Manage Real Estate Rentals
2. My Constant – Peer to Peer Lending
3. Acorns – Invest Spare Change
4. Fundrise – Invest in Real Estate Portfolios
5. SavvyConnect – Earning $ For Internet Tracking
6. M1 Finance – Make Customized Investments
7. Turo – Rent Your Car Out
8. Outdoorsy – Rent Your RV
9. Dosh – Earn Cashback
10. ScreenLift – Get Paid for Your Phone's Lock Screen
11. Digit – Automatically Invest Micro Amounts of Money
12. SweatCoin – Earn $ for Walking
13. Bumped – Earn Stocks as Cashback
1. Airbnb – Manage Real Estate Rentals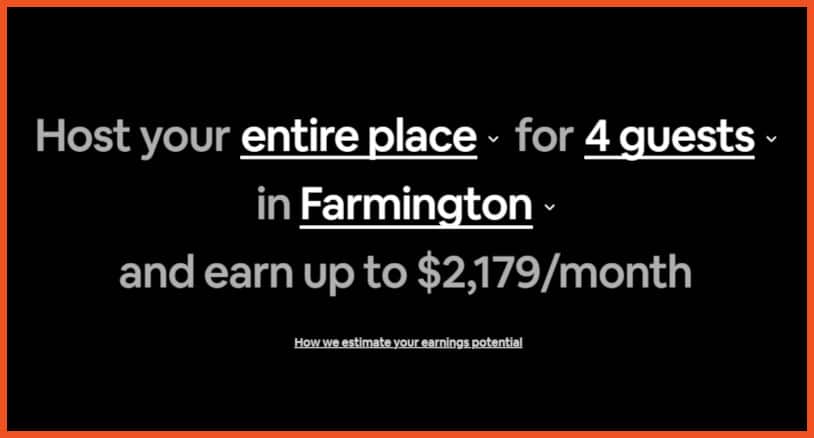 I'm sure you've heard of Airbnb.
Heck, you might have even rented an Airbnb for a weekend vacation.
If you have, you've been part of someone else's passive income journey.
Airbnb was created in 2008 and has been revolutionary in helping everyday people start their real estate investing journeys. With Airbnb, regular people now have the opportunity to rent their homes to vacationers instead of renting to long-term tenants.
While this sounds like it might backfire, hosts in tourist areas have seen their rental rates double to quadruple.
And best of all, if you want to host on Airbnb, you don't have to purchase an investment property to get started.
You can begin by simply booking out your house while you're away for a weekend.
2. My Constant – Peer to Peer Lending
My Constant is a multimarket lending platform that lets users lend money to peers or businesses. 
If you've ever invested in the stock market, this is kind of like that, only instead of investing in large established companies, you're putting your money into individuals and businesses needing a cash boost. 
Which seems like it could be kind of risky. And, I'm not going to lie – it can be.
Luckily, as a user, you can choose your investment risk. The more risk you're willing to take, the higher your return will be and vice versa. 
Users can invest in USD or cryptocurrency.
My Constant offers a pretty cool sign-on bonus to get started. Here's how it works:
Sign up, and they'll deposit $4,000 in your account for 15 days.

You earn 4% APY on the $4,000.

At the end of the 15 days, they take back the $4,000, but you keep the interest you earned.
They do this so that you can get a hands-on idea of how the platform works.
3. Acorns – Invest Spare Change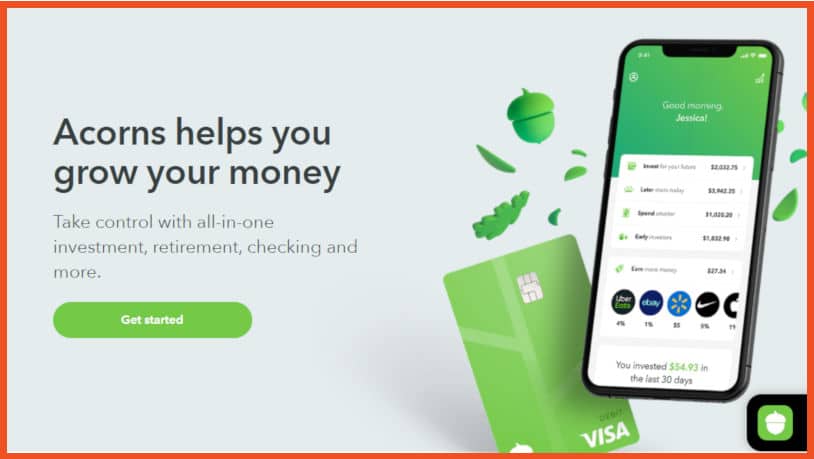 If you're just getting started with personal finance and are looking for the most gentle bridge to earning passive income, this is it.
Acorns invests your spare change.
There's no need to have thousands of dollars to get started. (Or any money for that matter.) Acorns automatically invests your change into ETFs – which means you need to know nothing about the stock market. 
Here's how it works:
You create an account with Acorns and link up your bank account.

When you make a purchase, Acorns rounds it up to the nearest dollar and invests your spare change in ETFs.
There are three different accounts you can choose from. "Lite" is $1 per month and does everything described above. "Personal" is $3/month and comes with the basics plus investment, retirement, checking accounts, and a debit card. "Family" is $5 per month and gives you everything already listed plus accounts for your kids.
4. Fundrise – Invest in Real Estate Portfolios
Fundrise is an app that allows everyday investors to invest in portfolios of real estate. This is traditionally reserved for investors with millions of dollars, but thanks to this app, any US resident over the age of 18 can take part.
What's cool about Fundrise is that you'll not only make long-term gains, but you can also earn dividends from rental income or real estate appreciation, depending on the investment strategy you choose.
Fundrise has four levels, depending on the amount you invest:
Basic – $1,000 min.

Core – $5,000 min.

Advanced – $10,000 min.

Premium – $100,000 min.
Each level increases its features, but even the most basic level allows users to create and manage their goals, auto-invest, reinvest dividends, and provides a basic portfolio of real estate assets.
5. SavvyConnect – Earning $ For Internet Tracking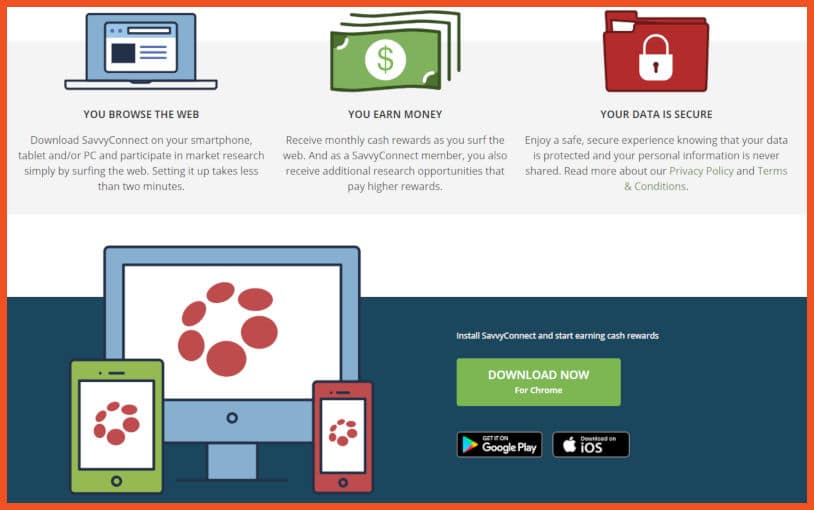 SavvyConnect is an app that tracks your mobile internet usage and collects data. SavvyConnect will pay you up to $5 per month for downloading and running the app.
This is a passive income idea for anyone who doesn't have extra money to put into other investments.
With SavvyConnect, you can have up to three of your devices tracked, earning up to $15 per month. Over the course of a year, this will net you $180, which you could put into a new passive income stream.
6. M1 Finance – Make Customized Investments
M1 Finance is a very neat app for anyone looking to have control over their portfolio. It allows its users to create "investment pies." These pies can be broken down based on what you, the user, want to invest in.
For instance, you can make your pie look like this: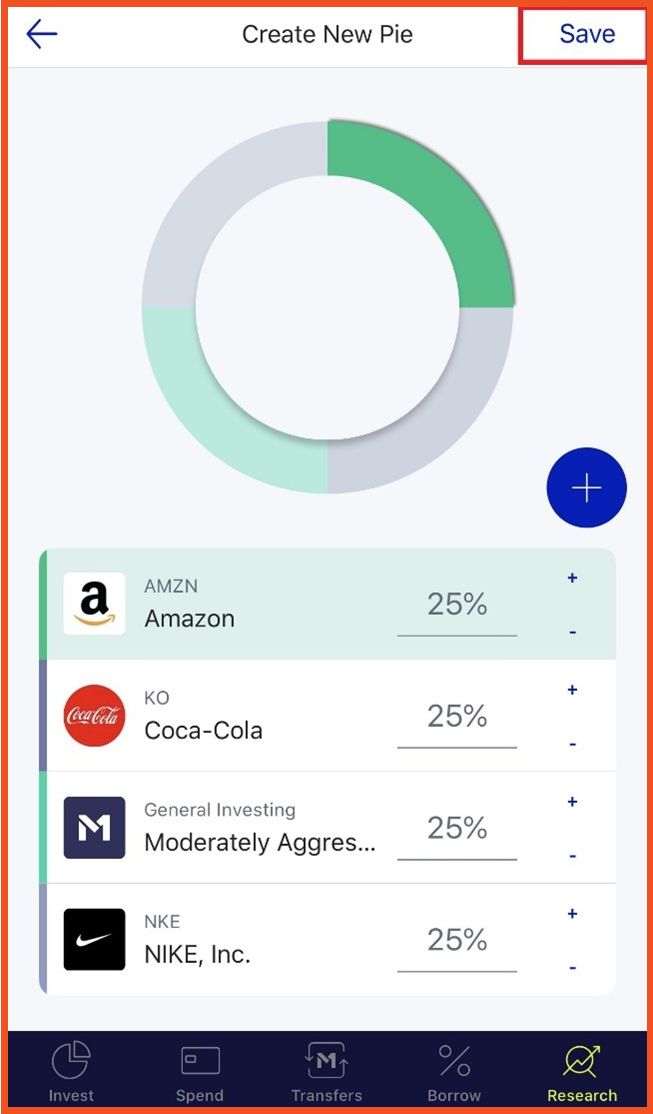 You get to choose how many slices your pie has (up to 100) and what investment goes with each slice. For example, if you select the portfolio above, no matter how much money you invest, it will always be divided between those four investments.
However, you're not stuck with that.
You can make your pie as complex or as simple as you'd like, choosing any ETF or stock that trades on the major exchanges.
Individual trading accounts only require an initial investment of $100. Retirement accounts require an initial investment of $500.
7. Turo – Rent Your Car Out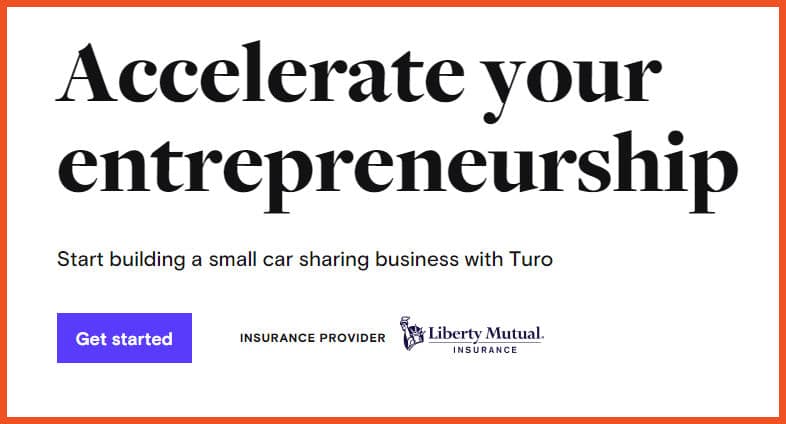 If you live in a big city or tourist area and have a car you barely use, you can cash in on it by renting it out with the Turo app.
What's surprising and relieving is that Turo provides insurance to you when you list and rent your car with them. You'll automatically be covered for $750,000 in liability and can add other coverages if you're looking for physical damage coverage.
You can build out a whole portfolio of rental cars through Turo if you'd like.
On average, users who rent out one car earn $10,156 per year, while those who rent out five cars earn an average of $52,579 per year.
There are a few rules, though – your car must be no more than 12 years old, have less than 130,000 miles, meet safety standards, and more. 
8. Outdoorsy – Rent Your RV
Since the pandemic hit, RV sales have skyrocketed. And if you're like many who bought an RV but didn't end up using it much, the Outdoorsy app can help you recoup your investment and even earn some serious passive income.
Some users earn more than $50,00 per year renting out their RVs.
Here's how it works:
List your RV on Outdoorsy.

Set your own rates and schedule.

Outdoorsy takes a fee when you get a booking.
If you're wondering about insurance, Outdoorsy has you covered with $1 million in liability and free roadside assistance. They also do extensive driver verification, so you can rest assured that only those with solid driving records will be able to rent your RV.
9. Dosh – Earn Cashback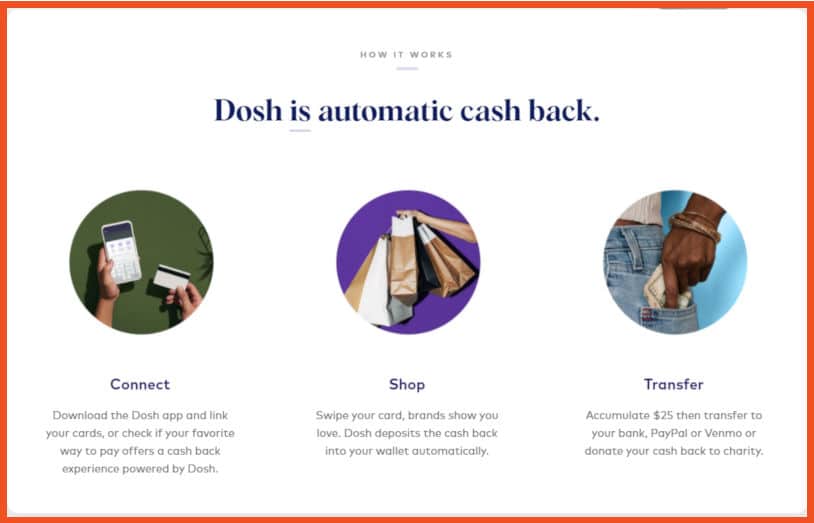 Dosh is one of the most hands-off cashback apps, which is why it made this list. 
Here's how it works:
Link your cards to the Dosh app.

Purchase as you usually would.

Dosh will automatically deposit any cashback earnings into your Dosh Wallet.

Once you accrue $25 in rewards, you can transfer to your bank account.
There are over 10,000 places you can earn cashback at, including stores, restaurants, and hotels. They'll even curate offers just for you.
That's some pretty easy passive income.
10. ScreenLift – Get Paid for Your Phone's Lock Screen
Here's another super-easy way to earn a little bit of passive income – use the ScreenLift app to turn your phone's lock screen into an ad. 
Once you download the app, your phone's lock screen will display an advertisement – everything else on your phone will work as usual. You'll get rewarded in points every time you unlock your phone's screen (something you'll be doing anyway.)
You can redeem points for Paypal cash.
You aren't going to earn much money doing this, but it is a passive way to make a couple of bucks per month that you can invest into better passive income apps.
11. Digit – Automatically Invest Micro Amounts of Money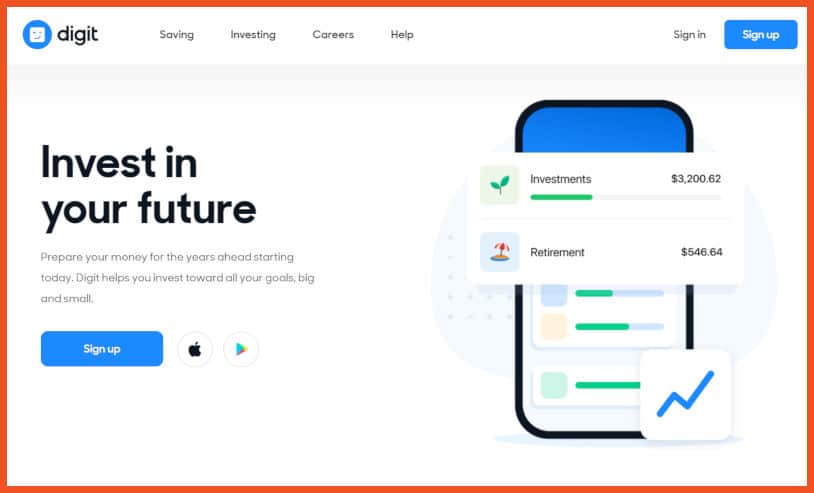 Do you need an external force to help you invest or save? If so, you'll like Digit.
This app works by linking to your bank account, analyzing your spending, and investing small amounts of money that you won't miss.
This app is extremely smart. (Almost scarily smart.)
With Digit, you can create goals for saving or investing, and your goals can be big or little. For instance, you can set Digit up to save for your weekly groceries or a large family vacation. Either way, the app will find small amounts of money to save on your behalf.
If you want to invest your money, Digit will place it in a portfolio of ETFs. You can even start your own retirement account through this app.
And do you know what happens when you invest your money into ETFs? You start earning passive income…
12. SweatCoin – Earn $ for Walking
Do you walk a lot? If so, you can cash in on the steps you already take with the SweatCoin app.
All you do is download the app and keep it running on your phone. You'll earn SweatCoins (SWC) for your steps. At the basic level, you can earn up to 5 SweatCoins per day. You can then cash in your SWC for available offers.
While this is a fun way to earn passive income, there are a couple of downsides. First, it only counts steps taken outside. Secondly, it may drain your phone's battery a little faster than usual.
13. Bumped – Earn Stocks as Cashback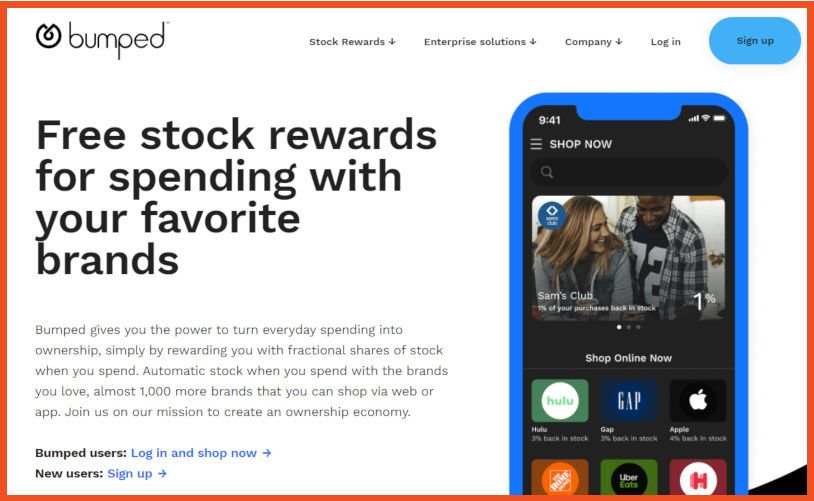 Tired of the same old cashback offers? 
Bumped is different.
With their loyalty rewards program, you can choose your favorite brands and get rewarded with fractional stock shares when you purchase from them.
As a bumped user, you get to choose one brand from each of the loyalty categories. Some of the categories are coffee, transport, and quick eats.
If you want to get started with stock market investing but don't have the extra money to do so, Bumped is an excellent app for you to use.
You Need to Start Building Passive Income Streams
If you want to change your financial life, you need to start thinking about passive income. While passive income won't change the game immediately, building up a few passive income streams can be huge for your life over the long term. 
These income streams can help you build a location independent life, retire early, or just feel more comfortable and confident in your everyday financial situation.
If you love the idea of building a passive income, you might want to start affiliate marketing.
Here are some great resources to check out: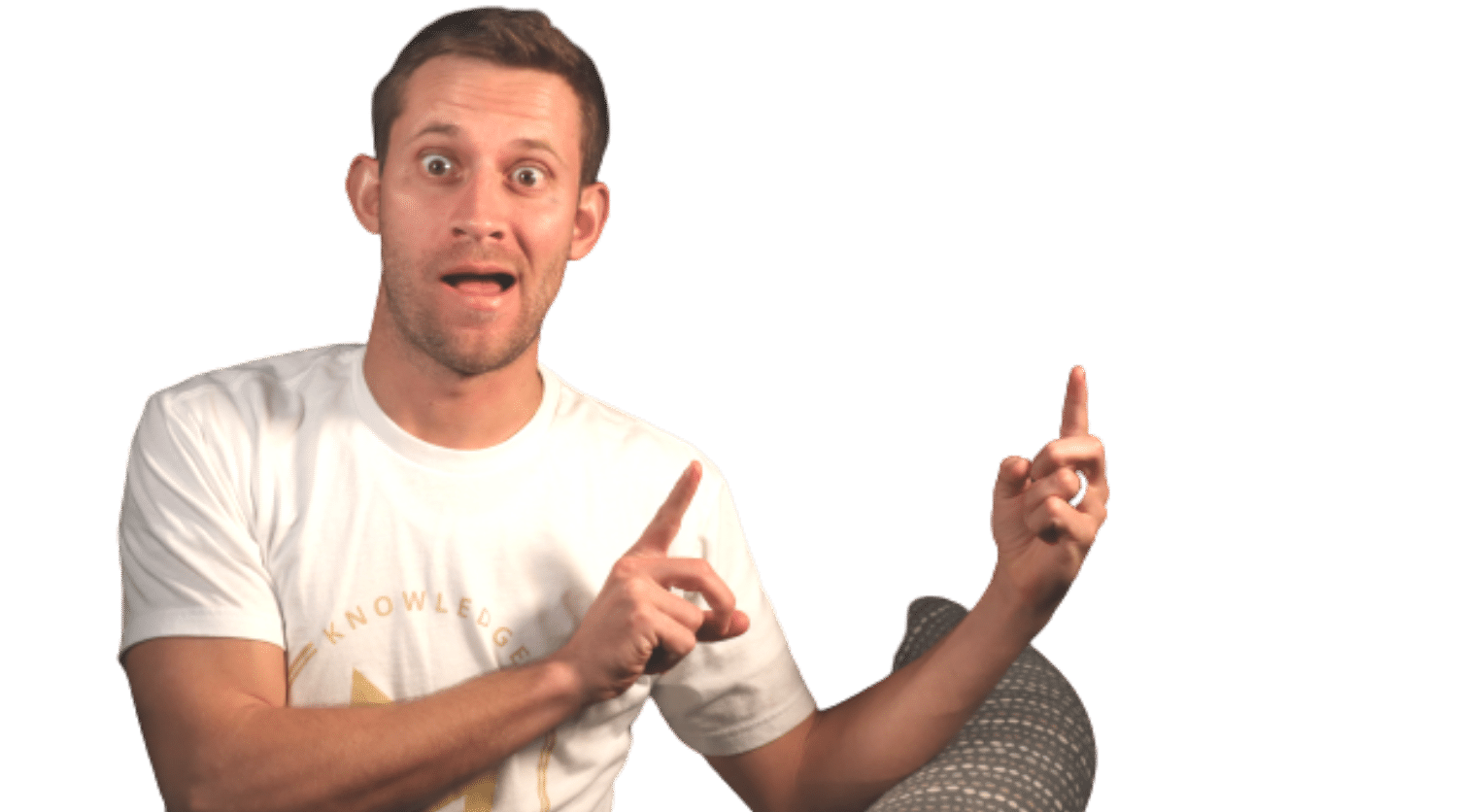 Looking To Start An Affiliate Marketing Blog?