Online Social Media Jobs That Pay $30/Hour
Availability to start this week
Make $25-$35 Testing New Apps
Just need access to phone/tablet
5+ hours per week available
According to the Centers for Medicaid and Medicare Services, healthcare spending has grown to almost $4 trillion per year. This comes to about $11,582 per US resident.
Which I think we can agree, is a lot.
And what's even crazier is that CMS projects medical spending to increase substantially over the next decade. By trillions.
This means if you're in a health-centered business, you have plenty of opportunities to grow your affiliate revenue.
Want to know which affiliate marketing method works best for you? Answer the short quiz below:
If you're looking for the best products to promote, we've rounded up some programs for you.
If you're new to affiliate marketing, watch this short video:
Here are the top medical equipment affiliate programs to join this year.
Top 17 Medical Equipment Affiliate Programs
1. Healthcare Unlocked
2. Rose Medical
3. MedSchool Insiders
4. Medical Supply Depot
5. AvaCare Medical
6. 4MD Medical
7. Colonial Medical
8. Functional Medicine University
9. Omron Healthcare
10. Performance Health
11. HDIS
12. PersonaLabs
13. 1800WheelChair
14. US Medical Supplies
15. CPAP Supplies
16. Medical Scrubs Collection
17. MedLife /PharmEasy
1. Healthcare Unlocked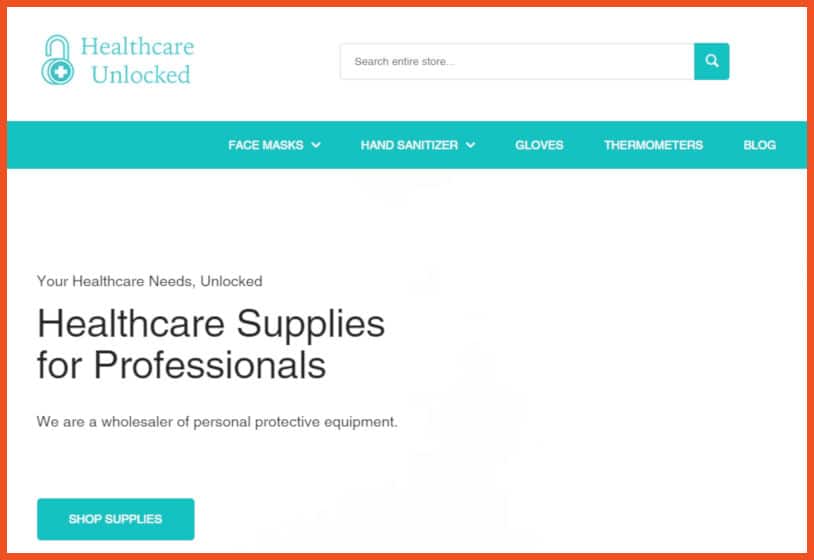 Healthcare Unlocked is a company that sells face masks, gloves, thermometers, and hand sanitizer – pretty much all the things you need during a global pandemic.
They carry many different types of masks, ranging from 3-ply to KN95. Healthcare Unlocked also has children's masks, face shields, and ear savers. 
They're located in Las Vegas but can ship internationally.
Here are the program details:
In addition to regular affiliate commissions, this program allows you to earn from recruiting other affiliates – you'll earn 10% of whatever your downline earns. 
If you have an audience that runs daycares, schools, or other group activities, you can earn a substantial amount by referring them to this program.
For instance, you'll earn a 5% revenue share for referring a customer via email who orders $10k – $25k worth of product.
There is one strange thing about their email affiliate program: the bigger the order you refer, the lower your commissions.
2. Rose Medical
Rose Medical is a speech therapy and instrument company. They have an affiliate program for their speech therapy software – icSpeech Standard Edition.
This software comes with six of their most popular programs that can help users modify their speech by learning correct pronunciations and even help users alter pitch, loudness, and timing.
The cost of the icSpeech program is $119 for personal users, which equates to a $35.70 commission for each software download you can sell.
3. MedSchool Insiders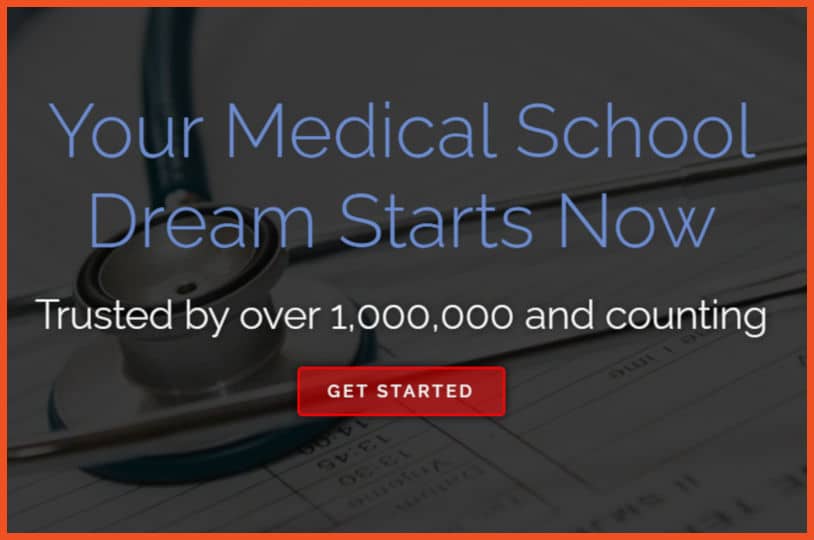 MedSchool Insiders is a program for students trying to get into medical school. Services offered by MedSchool Insiders include MCAT tutoring, personal statement editing, interview preparation, residency matching, and more.
The advisors are all doctors, and each MedSchool Insider receives tailored advice. This program has a 99% satisfaction rate from past participants.
They also have courses to help students with their interviews and a course for planning a successful road map to medical school.
Products range in value from a few hundred dollars up to $10,000. So, if you have an audience of future med school students, this is an affiliate program that can benefit both you and your audience.
4. Medical Supply Depot
Medical Supply Depot is a one-stop shop for medical equipment. They carry essential furniture like lift chairs and bed accessories as well as bath safety products and walking aids.
They also have supplies for wound care, skincare, orthopedic care, and more.
Medical Supply Depot offers new users a 10% off coupon for subscribing to their newsletter and ship most orders within 1-3 days. 
Medical Supply Depot is a great site to promote to those who need or provide in-home care. 
5. AvaCare Medical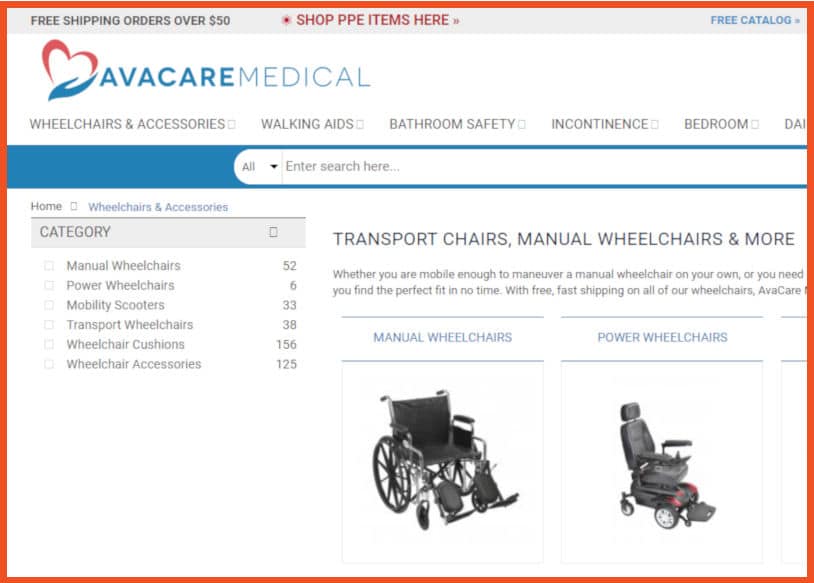 AvaCare Medical is a medical supply company that offers a wide variety of products. They carry everything from PPE to the equipment needed for those with mobility issues.
Some stand-out product categories include wheelchairs, incontinence care, bathroom safety, and walking aids. This program is beneficial if you have an audience of seniors needing at-home care items or an audience of at-home care providers.
AvaCare Medical also offers bulk buying, price match guarantee, Veteran discounts, and seasonal savings.
6. 4MD Medical
4MD Medical claims to have the largest selection of medical equipment online. And since they have a long cookie duration and decent commission rates, this is an excellent program for affiliates.
4MD Medical has almost anything you could ask for when it comes to medical supplies. Just a few of their pieces of equipment are defibrillators, stretchers, lighting, radiology equipment, respiratory equipment, and more. 
4MD Medical also sells lab and pharmacy products, rehab equipment, and medical supplies.
With such a large selection, 4MD Medical is a great company to refer to private-practice doctors, physical therapists, seniors who need in-home care, and in-home care providers.
7. Colonial Medical
Colonial Medical is a health and medical product website that appeals to individual consumers and medical providers. They have a diverse range of products with categories such as "gifts," "mom and baby," and "patient safety."
If you are looking for a site that caters to your specific group of people, you should check this one out. They may have a category that fits your audience.
Colonial Medical offers a higher commission rate than other sites with similar product selections, so they're worth checking out.
8. Functional Medicine University
Functional Medicine University provides training on functional medicine to chiropractors, acupuncturists, nurses, nurse practitioners, and doctors. In some states, this training can be used as continuing education units.
The Functional Medicine University programs equips practitioners to meet private and public health care standards. Certifications are available for students who already meet specific education criteria. The cost of FMU is $2,695.
Unfortunately, the affiliate program details are very vague. However, if you're someone who has an audience of chiropractors or practitioners interested in Functional Medicine, this is a program worth checking out.
9. Omron Healthcare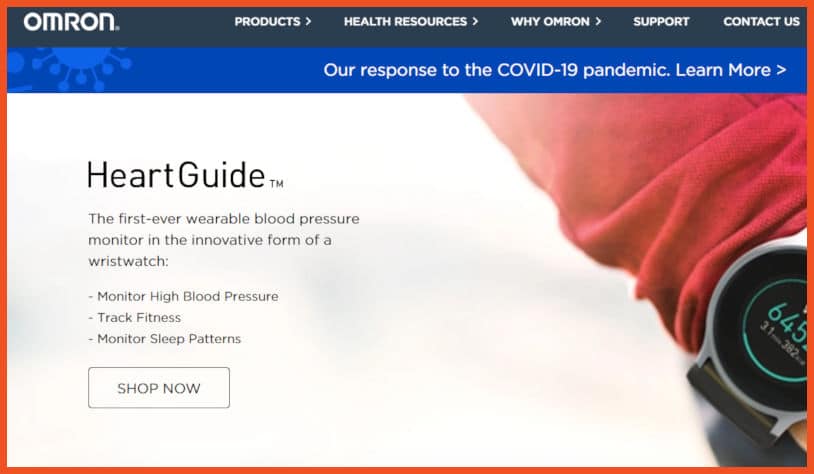 Omron Healthcare is most widely known for its blood pressure monitors. They also sell TENS units, mobile EKG monitors, pedometers, and wearable blood pressure monitors.
Omron products are great to promote to people with high blood pressure or those that are health conscious and looking for the best mobile health monitors.
10. Performance Health
Performance Health manufactures health products for top companies, including Biofreeze, Theraband, Rolyan, and more. They carry pediatric therapy supplies, clinical equipment, diagnostic tools, fall prevention, and more.
You can promote Performance Health to practitioners needing supplies for their offices or anyone who needs medical supplies for personal reasons.
VIP affiliates can earn higher commissions. Performance Health also offers monthly affiliate promotions.
11. HDIS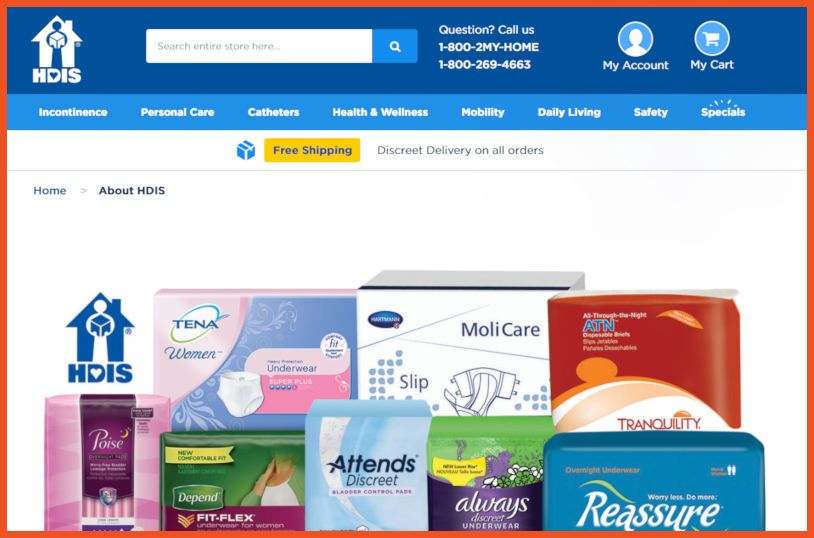 HDIS is one of the top shops for people suffering from incontinence. They carry the most popular products, including Depend, Poise, Tena, and Always Discreet. Each order is discreetly packaged and comes with a flat $2.95 shipping fee, regardless of order size.
If you have an audience dealing with incontinence or care for someone who does, HDIS is the go-to online store for the best products quickly and discreetly shipped.
12. PersonaLabs 
PersonaLabs is a telehealth and personal lab company. They allow users to order the lab tests they'd like to have completed, send instructions to have the tests carried out, and display the results online.
Some of the lab tests they offer include wellness checkups, men's health blood tests, and women's health blood tests. They also have virtual doctor consults available.
The commission rates are 10% for under $1,000, 11% for over $1,000, 12% for over $3,000, and 13% for over $5,000. The average order value is $180. They offer customers monthly discounts of as much as 20%.
13. 1800WheelChair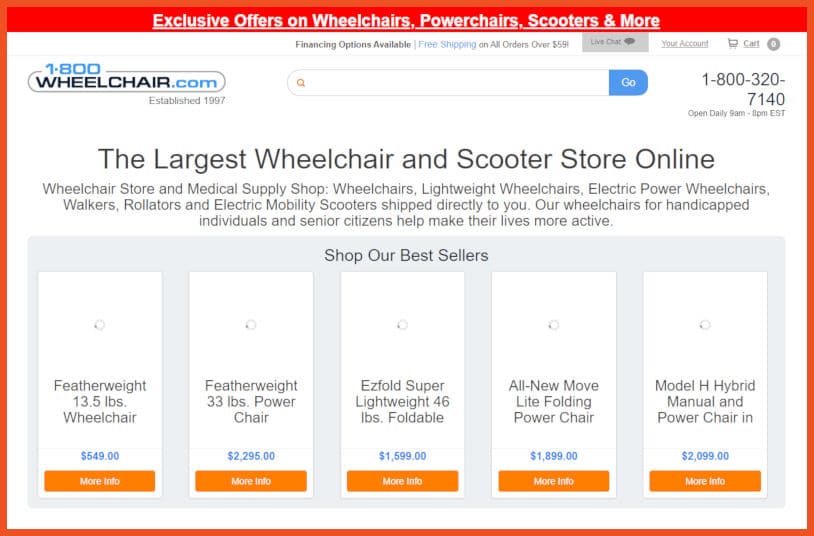 As you would imagine, 1800WheelChair is a company that sells wheelchairs and accessories. They also sell scooters, patient lifts, walkers, and household safety products. 
Free shipping is available on all orders over $59.
This program is a great fit for seniors who have trouble with mobility as well as caretakers and doctor's offices.
14. US Medical Supplies
US Medical Supplies is located in Lexington, KY, and is a shop for mobility aids and medical supplies. Some of the products US Medical Supplies sells include bath lifts, wheelchairs, ramps, pool lifts, and walk-in baths.
They have a buyer's guide section on their website and a customer service phone number for anyone needing help deciding what to buy.
US Medical Supplies pays 10% on orders less than $1,000 and 12% on orders more than $1,000, which is an excellent affiliate commission rate. They have over 800 high-ticket products in their catalog.
15. CPAP Supplies
CPAP supplies sell CPAP and BiPAP machines, CPAP masks, and other needed accessories. They offer their customers free shipping, a 30-day mask guarantee, and special monthly promotions.
This program is an excellent fit if you have an audience that suffers from sleep apnea.
16. Medical Scrubs Collection
Medical Scrubs Collection has a vast selection of scrubs, lab coats, and footwear for sale. They have dozens of brands and a well-organized website that allows users to shop by brand or color.
Medical Scrubs Collection is an ideal program if you have an audience of healthcare workers.
17. MedLife /PharmEasy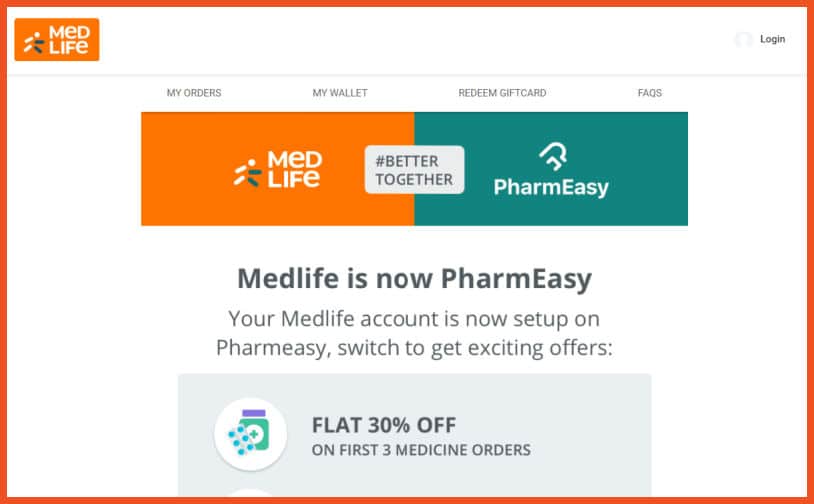 MedLife (switching to PharmEasy) is an online pharmacy based in India that allows its customers to order medicines, diagnostic lab tests, and healthcare products.
They have a robust healthcare selection with products ranging from vitamins to blood glucose monitors and everything in between.
While this program offers plenty of opportunities for the right affiliates, the downside is that it is based in India, so it won't be beneficial for US affiliates.
Affiliate Ideas Related to Medical Equipment
If you're looking for more ideas to promote to your audience, branching out to general health and wellness may be worthwhile.
Honestly, you can take so many different approaches, and sometimes thinking outside the box is where you'll find the most success.
Here are some loosely related ideas to consider:
Conclusion
If you're looking for medical equipment affiliate programs, you're in luck because there are many to choose from, and most come with excellent affiliate terms. 
Whether you have an audience of medical professionals or consumers needing in-home healthcare, these programs have you covered.