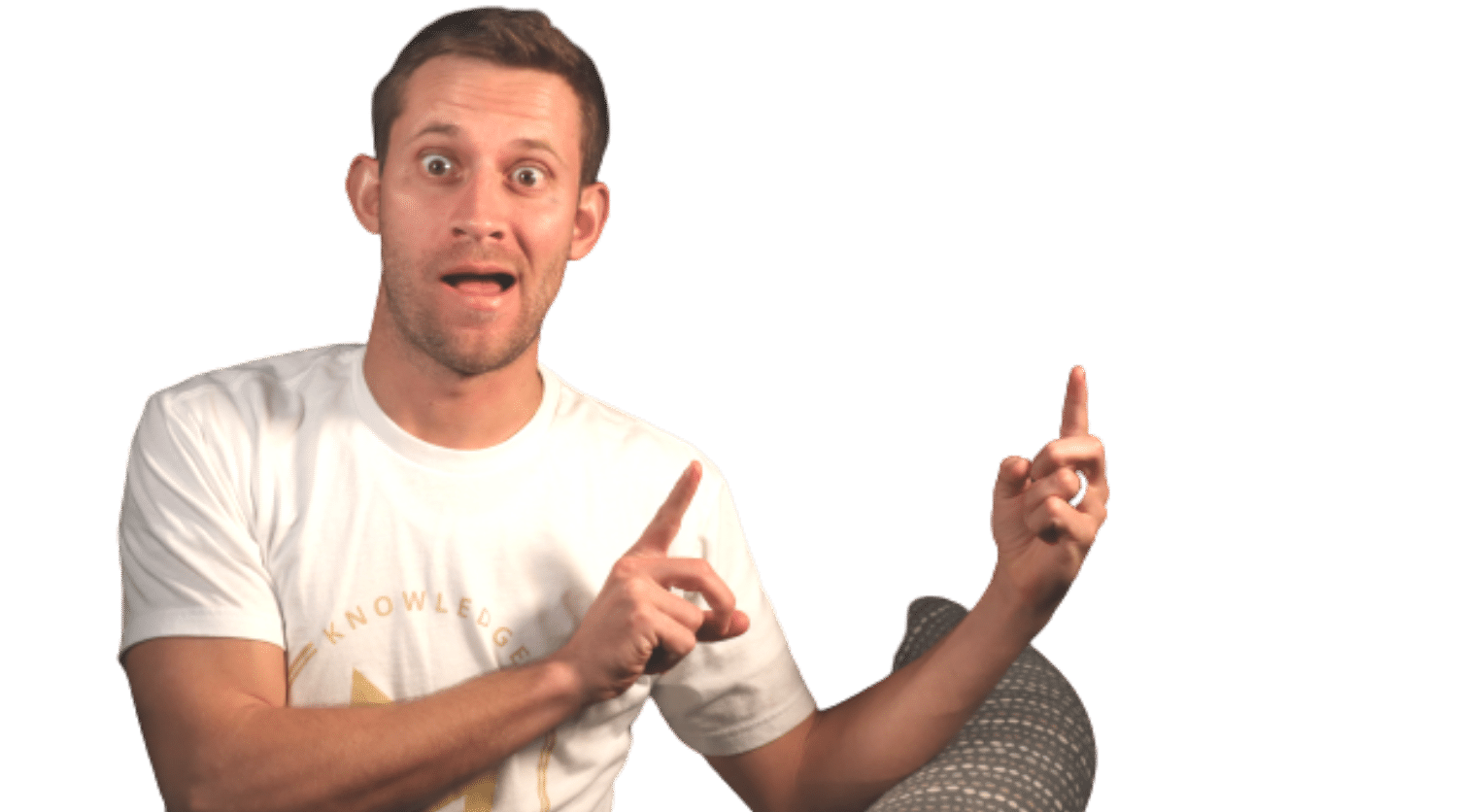 Looking To Start An Affiliate Marketing Blog?
So someone told you about affiliate marketing?
Let me guess. They made it sound easy?
Maybe tried to sell you something too…
Well here is the deal.
It is easy…..
……But once you've been doing it for a long, long time.
That being said affiliate marketing has incredible potential.
I went from making $30,000 a year to $900,000 in just two years with affiliate marketing.
Life changed forever.
So let me break down the pros and the cons and you can decide if it is for you.
What is Affiliate Marketing?
In short, affiliate marketing is a commission-based type of sales that is done online.
As an affiliate, you are given a unique link to promote a company's products. When a person purchases a product through your link, you earn a commission for the sale.
Want to know which affiliate marketing method works best for you? Answer the short quiz below:
Pros and Cons of Affiliate Marketing
Most people get into affiliate marketing after being sold on the idea that it is easy.
All you need to do is get your affiliate link and post it online right?
Wrong. 
There are absolutely cons.
Starting with the fact that 97% of affiliate marketers don't make money.
So let's dig into the pros and cons of affiliate marketing, so that you can gain a better understanding of what it's all about, how it works, and whether or not it's something you want to do.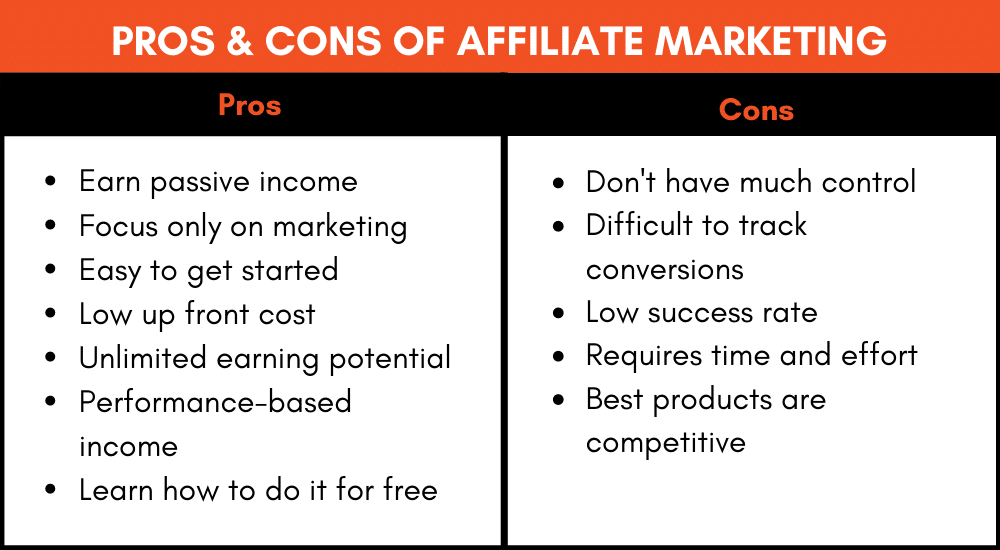 Pros of Affiliate Marketing
There are so many affiliate marketing benefits to look at. I've summed up the most important ones below.
Pro #1 – Best Way to Earn Passive Income Online
This comes first in our list of pros and cons of affiliate marketing because passive income is so important to me.
The good news is once you get your affiliate marketing business running like a well-oiled machine, it can provide you with passive income that keeps coming in without you even being there to work on it.
For example I took my family to Hawaii the entire month of October, working a grand total of 10 hours while I was there.
My income that month didn't drop a dime, in fact it went up.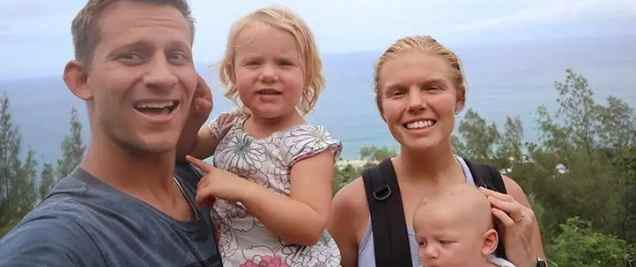 There are a few specific methods you can use to make your affiliate income passive.
You can write blogs that include affiliate links and do search engine optimization (SEO) so that your articles get found organically for years after writing.
You can create YouTube videos that review products and then link to them. These can bring in income for years as well.
Or you can just find a good software with recurring commissions and promote it hard for a year until you get a couple thousand dollars a month recurring.
Or my perfect trifecta. You can use YouTube or a bog to promote recurring products.
If you do it right, then as you write more blog posts, record more YouTube videos or however you promote your affiliate links, your income will start to build on itself.
Like this.
Month #1 you make $100.
Month #2 you make another $100 off month #1's blog posts and videos, but your new videos make another $100.
Month #3 you make $400 because of month #1 and #2's commissions, and you've also improved your skills.
There's nothing more beautiful than a passive income stream that is also ever-expanding.
Pro #2 – You Only Have to Focus on Marketing
Most businesses have a lot of pain in the neck stuff that goes along with it, such as:
Product creation

Collecting money

Paying employees and vendors

Dealing with returns

Stocking inventory

Customer service and support
You don't have any of that with affiliate marketing because the companies who sell the products you are promoting handles all of that.
All you have to worry about is getting your affiliate link in front of the right people. That's it!
Pro #3 – It's Easy to Get Started
One of the biggest pros of affiliate marketing is that even beginners can make money.
In fact, affiliate marketing is how most internet marketers break into the industry before they even know what they are doing.
You might have already made an affiliate sale without even realizing it!
Have you ever told a friend about a service that you like?
You know how you can share a link with a friend and then you and your friend save money on your next purchase? That's an affiliate sale!
Just look what happens when I login to my AirBNB account.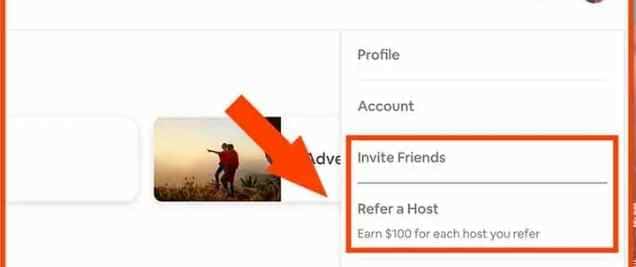 Let's look closer at why affiliate marketing is so easy to get going:
You don't need to have a website to do affiliate marketing – While you'll probably want to have a website as you become a more seasoned affiliate marketer, what's nice about this industry is that it certainly isn't essential when you are just starting out. I've written a whole article on this topic and you can read it here: How To Do Affiliate Marketing Without a Website: My Secret Methods
You can do it on the side of what you're already doing or full time – It's easy to just dabble in it at first to make a couple hundred extra dollars a month and then scale it to a full-time business.
You can work from anywhere – Affiliate marketing is one of the most flexible businesses out there. As long as you have a computer and an internet connection, you can work and make money. Many people (myself included) travel for months at a time earning an incredible affiliate income.
Pro #4  – Affiliate Marketing Has a Very Low Up Front Cost
When looking at the benefits of affiliate marketing, the fact that you don't have to make an investment to get started is certainly one of the best.
There aren't many industries out there that will require under $100 to get started and that have the earning potential that affiliate marketing does.
It's really pretty amazing.
By the way – if you are in that boat, I've also written a whole article on this topic as well.
Check it out here: Is Affiliate Marketing With No Money Possible? 3 Ways to Start Today
Pro #5 – Your Earning Potential is Virtually Unlimited
This is probably my favorite of the affiliate marketing benefits because in my eyes, it's what really makes it worthwhile.
When I put my time into something, I don't want there to be a cap on how much I can make, and you won't have that with affiliate marketing.
If you work at a 9-5 job you are typically hoping for a raise every year.
At most a couple thousand dollars.
Affiliate marketing is completely different.
All it takes is a single YouTube video to blow up and you could suddenly make $50,000 in a single month.
In fact, this is what happened to me in my second year of affiliate marketing.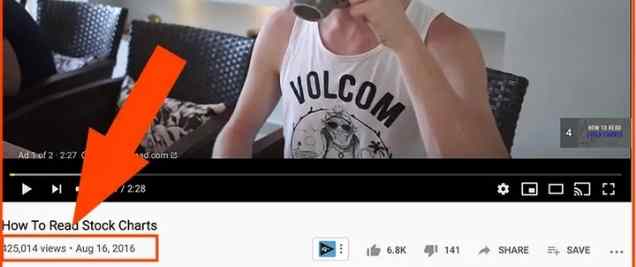 You Can Learn How to Do it for Free
Another amazing pro of affiliate marketing is the fact that you don't have to spend thousands of dollars learning how to do it. In fact, I offer an arsenal of free information about affiliate marketing. Here's what you can take advantage of from me:
Free Affiliate Marketing Training – In this training, I actually take you inside my business and show you how I earn a full time income from affiliate marketing.
Tons of Affiliate Marketing Videos – On my YouTube channel, I put out videos every week about how to succeed as an affiliate marketer. Subscribe here and hit the bell so you don't miss any!
Lots of Affiliate Marketing Articles – I also write weekly articles on my blog about all the tips and tricks of the affiliate marketing industry.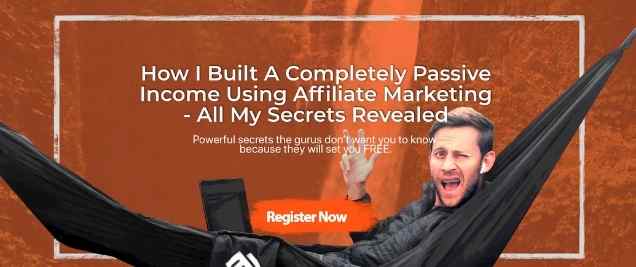 Cons of Affiliate Marketing
Although the benefits of affiliate marketing far outweigh the disadvantages, let's look at the second part of the pros and cons of affiliate marketing for a moment.
Con #1 – You Don't Have Much Control
One of the only problems with affiliate marketing is that you don't have much control over anything. For example, you can't control any of the following:
What the products are
The quality of the products
How the products are sold
The prices
When products might cease being sold
When you'll get paid your commissions
What your commission amount will be
But this con is also a pro of affiliate marketing when you look at the fact that you also don't have any of the headaches that go along with all of those things.
Getting this email can be really frustrating if you've put a lot of time into a program.

But while this happens, it doesn't happen often.
Con #2 – It's Difficult to Track Conversions
As marketers, we want to know how we are getting results so that we can put more time and money into what works and less into what doesn't.
In looking at the pros and cons of affiliate marketing, it's necessary to point out that it's not easy to track conversions in this industry.
All you can do is give someone an affiliate link and pray they click it.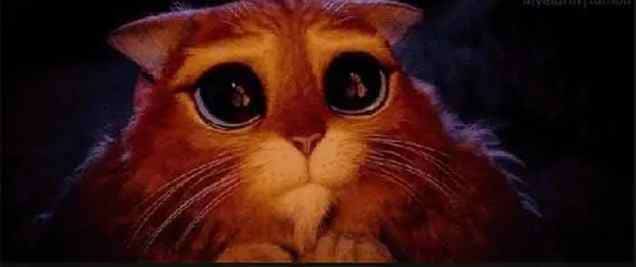 After that the referral goes to the companies website and you no longer can track what happens to them.
Each of the companies you promote affiliate products for use different software to manage their affiliate programs. Some companies might have some tracking features available to you, but many don't. And having to track through various different platforms is tedious and difficult.
Con #3 – The Majority of Affiliates Fail
We can't look at the pros and cons of affiliate marketing without pointing something out. Affiliate marketing has a low success rate even though there are many people who have built six figure incomes and beyond with affiliate marketing.
For example, according to AffStat, only 3.2% of affiliate marketers earn over $150,000 per year with 48.36% making less than $20,000.
It takes a certain kind of person to succeed in affiliate marketing.
You need to be diligent, have patience, and be willing to get out there and make it happen. It's not about hiding behind your computer and making easy money.
Con #4 – It Requires Time & Effort to Be Successful
This is probably the primary reason why most people fail at affiliate marketing. They don't stick with it long enough to see success, and they think it's going to be super easy.
There is a lot of behind-the-scenes work that needs to be done.
My first year as an affiliate I worked over 1,000 hours and made less than $1,000. 
My next year was better.
And then suddenly in my third year this happened.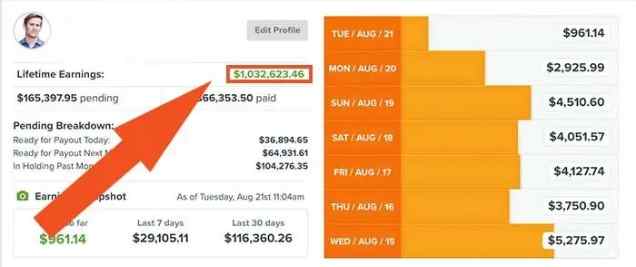 Stick with it. It's worth it.
Con #5 – The Best Products Are Competitive
Depending on the industry, there can be a lot of competition involved with affiliate products. This can feel daunting at times when you feel like you can't get any traction. 
New affiliates often struggle to figure out how to set themselves apart.
The good news is that you can make your offers more enticing by offering bonuses when someone purchases from your link.
Many savvy consumers even search for affiliates who are offering bonuses along with a product they are looking to purchase.
Affiliate Marketing vs Dropshipping
As we are looking at the pros and cons of affiliate marketing, it's useful to also look at affiliate marketing vs dropshipping. While it's not uncommon for internet marketers to do both of these types of marketing together, there are some big differences that brings affiliate marketing out on top in my book.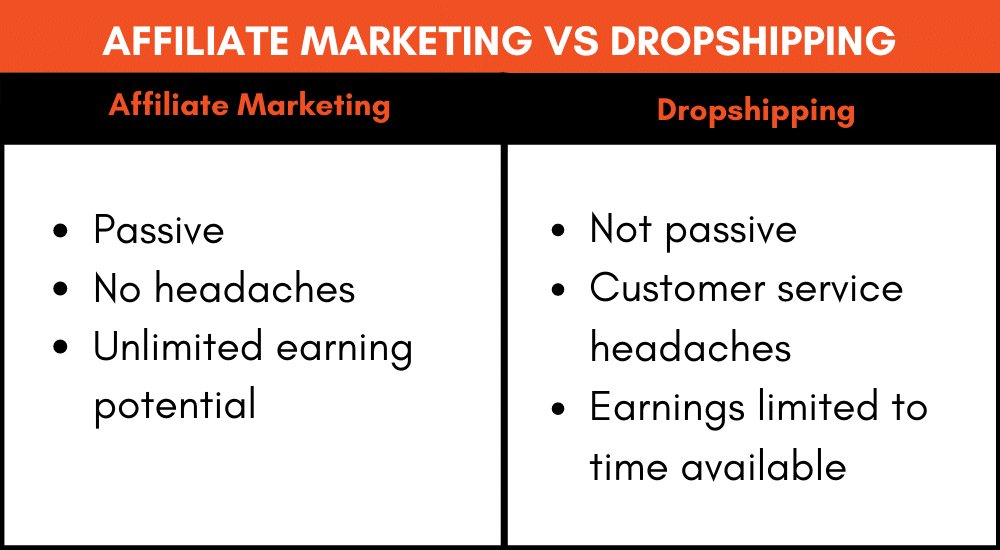 Dropshipping is where you promote another company's products at prices that are not as low as wholesale but not as high as retail. There are many companies that offer dropshipping programs.
Once you make a sale, you then need to order the product from the company that sells it and you have them ship it directly to the customer. You're paid up front, so you use that money to purchase the product and you keep the difference.
Dropshipping is a lot less passive than affiliate marketing because you have to order products and collect money. You'll also have to deal with making returns and other customer service headaches. Essentially, you'll put in more time and make less profit.
Next Steps
There you have it! With these pros and cons of affiliate marketing, you can decide if you'd like to pursue it. If you think it's something you'd enjoy, here are some next steps you can take to get started…
Read our Affiliate Marketing Beginner's Guide to kickstart your affiliate marketing.
Learn how to make $100 a day with affiliate marketing. That way, you won't overwhelm yourself. 
Look at these $25K Affiliate Marketing Examples as something to look forward to.
Looking for high ticket affiliate programs? Check out my video below: