3 Ways To Make Money Online
Psychic or astrology-based stuff may be total off your radar and have you raising an eyebrow, but don't be so quick to write it off. Did you know that there is a solid vertical market to be had here?
This niche is often ignored by marketers yet it has pretty good potential. So even if you don't spend any time poring over your Sunday horoscope, there are plenty of people that do.
And why should you deny them the pleasure? If you can't beat 'em, join 'em, and business is business at the end of the day. So why not join psychic affiliate programs and make some money?
Chakra & Kundalini Activator Suites
This is a program well-suited to lifestyle bloggers that have a niche audience interested in self-help, personal development, yoga, meditation, and Eastern life philosophy.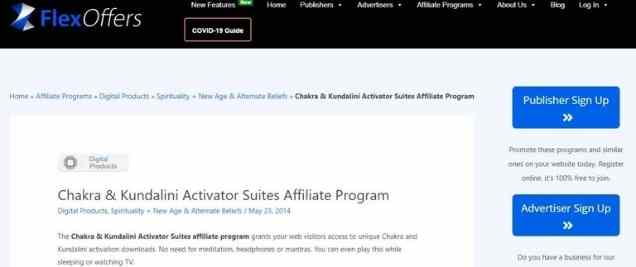 Instead of offering the usual meditation and mantras, it gives people listen-anytime type of audio that can offer the solutions they seek. 
This program is offered through FlexOffers, as are several other related options if you're looking for a psychic affiliate program to market.
[maxbutton id="71″ url="https://buildapreneur.com/recommends/flex-offers/blog/Psychic-Affiliate-Programs/" text="Join Chakra & Kundalini Activator Suites here" ]
Numerologist.com Affiliate Program
This brand offers love and relationship compatibility readings, personality profiles, and more based on numerology, not psychic readings. As such, it may appeal to a wider audience, including those skeptical of psychics and clairvoyance.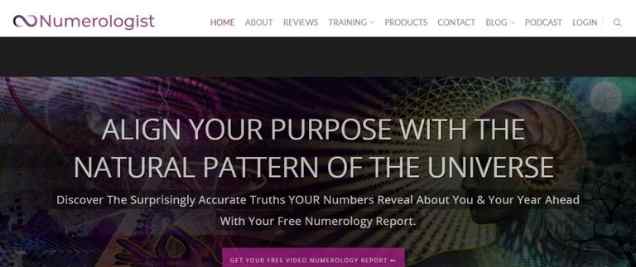 They offer customers some basic information for free, but if they want an in-depth report, they need to pay for it. 
Pd, New Age, Law of Attraction, and Self-Help may all find Numerologist appealing. Numerologist.com is under FlexOffers.
[maxbutton id="71″ url="https://buildapreneur.com/recommends/flex-offers/blog/Psychic-Affiliate-Programs/" text="Sign up with FlexOffers to get Numerologist.com" ]
Astro Affiliation
This is one of the biggest psychic affiliate programs, running popular websites like guardian-angel-messenger.com and tara-medium.com. These websites target customers interested in tarot readings, understanding the meaning of angel number signs, and the like.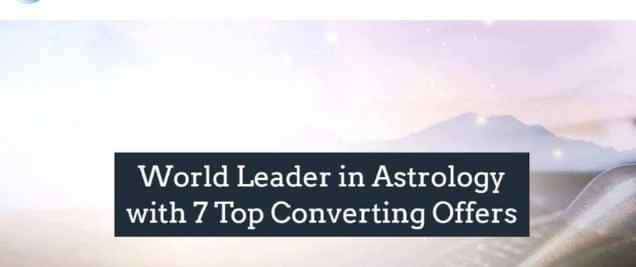 The network carries several worldwise and multichannel offers that have good conversion rates. The network has been in business since 2009, and currently invests millions of $$ in traffic acquisition.
Affiliate commissions on this network work via SOI (first page submit) or DOI (registration validation). Both direct affiliates and CPL traffic are wanted.
[maxbutton id="71″ url="https://astroaffiliation.hasoffers.com/signup" text="Join Astro Affiliation here" ]
Hypnosis Downloads Affiliate Program
This program is part of Uncommon Knowledge, a huge database of hypnosis scripts, mp3s, CDS, and DVDs. The conversion rate is high, and there's an upsell system as well.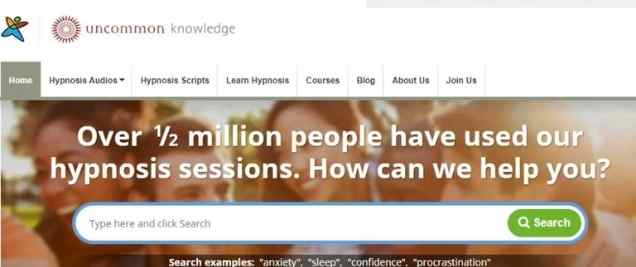 There is a huge range of products, including high-ticket ones and recurring subscriptions. You also get plenty of promotional material to get the sales coming in. 
The program offers 35% commission plus 5% second tier, and a robust 365-day cookie. 
[maxbutton id="71″ url="https://www.hypnosisdownloads.com/affiliate-program" text="Click here to join Hypnosis Downloads" ]
PsychicOz
This program offers a wide range of online psychic services. Targeting users interested in astrology, relationship and love advice, clairvoyance, and tarot card readings, the platform offers various services.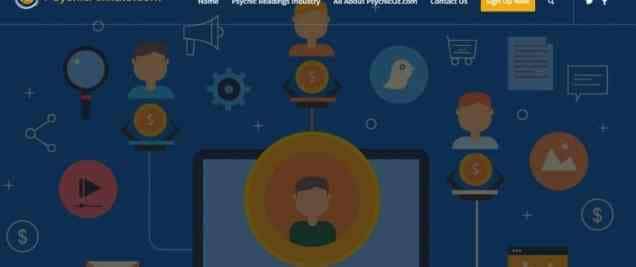 The goal is to get clients to get a consultation, either via online chat or by telephone. The platform offers good promotional materials to help you bring in the customers. The first three minutes of a chat is always free too, so you have a good incentive to get people interested.
The platform doesn't show you too much of what it offers until you actually sign up, but it claims to have generous commissions.
[maxbutton id="71″ url="https://psychicaffiliate.com/" text="Click here to join PsychicOz" ]
LifeReader
This platform also offers online psychic readings to the consumer, either via online chat or by phone. Because everything is carried out online, there is zero leakage with this affiliate program, so you're rewarded for every new customer you send.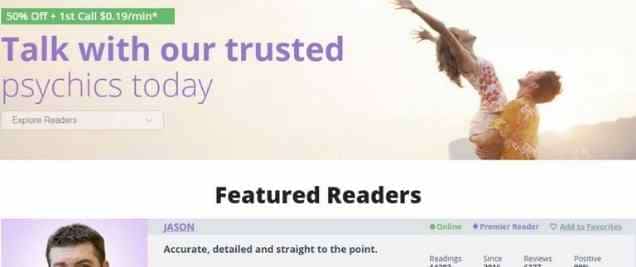 LifeReader also comes with a range of useful promotional materials that you can use to drive customers in. Plus, they get their first 3 minutes of online chat free, and the first 10 minutes of a call at a very low rate.
When it comes to commissions, you can get up to $100 per sale totaling $30 or more in the first 30 days, and up to $100 CPA.
[maxbutton id="71″ url="https://www.lifereader.com/affiliate-program" text="Click here to join LifeReader" ]
Psychic Source
Offering live phone, chat, and video readings as well as psychic programs for purchase, this website has been in business for over 20 years. They currently log about 200,000 visitors per month, so there is money to be made here.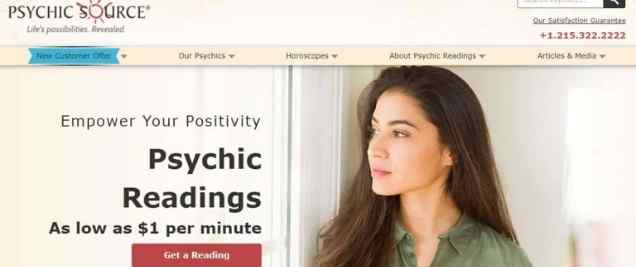 They mainly target women aged 25-55, well-educated professionals working outside of home, and people with questions about love, relationships, and career issues. If your audience matches any of these, you may be able to tap into this market.
They pay a flat commission of $100 per each new customer you send their way. 
[maxbutton id="71″ url="https://www.psychicsource.com/affiliate-program" text="Click here to join Psychic Source" ]
Kasamba
This platform has been online since 1995, offering people psychic readings, tarot readings, astrology, and more. It has logged over 2 million users so far and is actively searching for new affiliates to expand its customer base.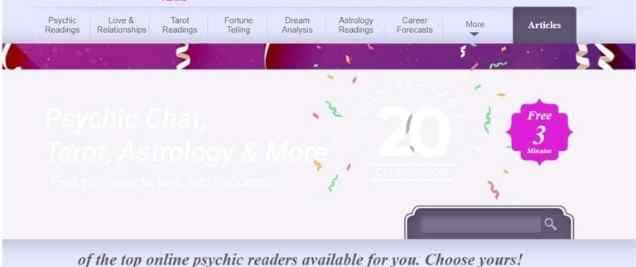 You get everything you need to start off right: ads, landing pages, special offers, and coupons that have been optimized through years of testing. Kasamba's affiliate marketing solution lets you track your earnings and stats in real-time.
If you refer up to 99 customers per month, you get $125 for each. Make 100 or more and you get al of $150 for each referral.
[maxbutton id="71″ url="https://www.kasamba.com/lp/affiliate-program/" text="You can sign up with Kasamba here" ]
ASKNOW
ASKNOW offers a selection of programs, many of them unique, that you can offer to an audience interested in psychic readings. From love & romance to career & money or past lives, there are plenty of topics to keep consumers engrossed.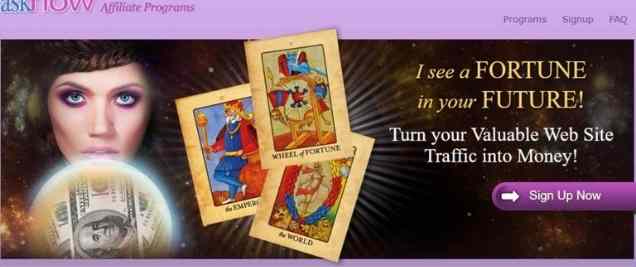 You get a dedicated affiliate manager, and you're provided with unique links and unique phone numbers for accurate reporting. The program also lets you track sales in real-time.
The minimum cookie life for every program is 30 days, and you earn $100 on every sale. 
[maxbutton id="71″ url="https://affiliate.asknow.com/" text="Click here to join ASKNOW" ]
Manifestation Magic
Great for an audience interested in new age, personal development, or the esoteric, this program offers people both an app and digitally downloadable materials. The idea is to use particular sounds to help manifest your goals.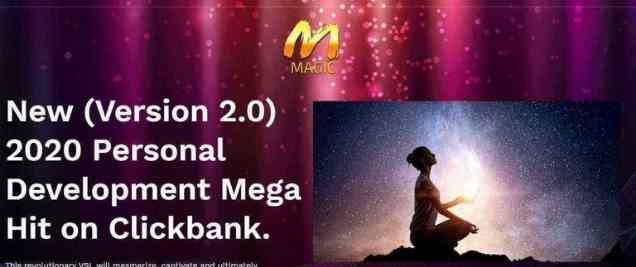 Because brain wave manipulation is based on science, this program may appeal to audiences that would be skeptical of traditional psychic readings and fortune-telling. 
Offered through ClickBank, the program offers up to 90% commissions. You get access to links and all the tools you need to improve and monitor your sales.
[maxbutton id="71″ url="https://manifestationmagic.com/affiliate/" text="Join Manifestation Magic here" ]
Oranum
If you have a largely female audience or run an esoteric website, This is one of the psychic affiliate programs that could work for well for you. The brand uses the latest video technology to connect consumers to esoteric professionals for psychic readings and advice.
Oranum is totally free to join and offers an easy way to earn money. It comes with a good range of promotional tools to get you started too.
You can choose to either take $100 CPA on each unique sale or earn a 50% revenue share for a lifetime. The program also offers referral commissions. You get a yearlong 20% for referring other affiliates, and 10% for referring psychics.
[maxbutton id="71″ url="https://affiliates.oranum.com/" text="You can join Oranum here" ]
Keen: Your Personal Advisor
This platform offers psychic readings via online chat and over the phone. The brand has been in business since 1999 with millions of successful transactions.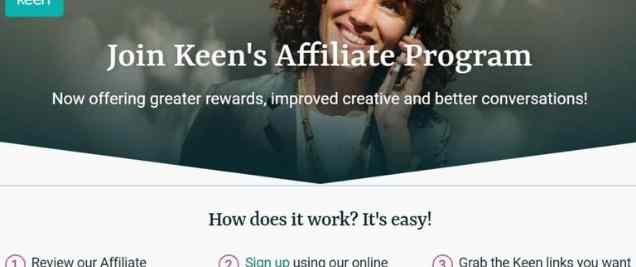 What consumers get is a network of professional, experienced practitioners offering intuitive, spiritual advice. This is a good affiliate program to join if your niche is spirituality, or if you have a large audience of women.
Commissions are generous and you get $100 for every first-time paid caller. You get a 30-day window within which to convert free customers into paid ones.
[maxbutton id="71″ url="https://www.keen.com/affiliate" text="Click here to join Keen" ]
California Astrology Association
Founded way back in 1979 by the internationally renowned psychic Burton, this platform was set up to provide affordable paranormal services.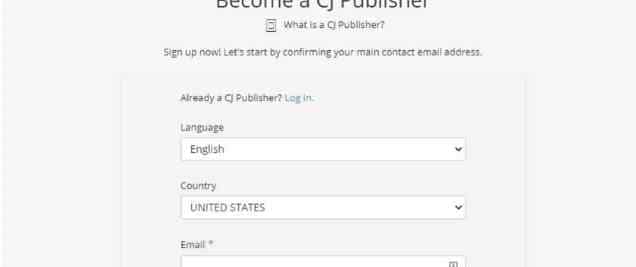 Burton solidified his commitment to this idea by offering a one-year unlimited guarantee on every product and service offered by CAA, and this is still respected to date.
Working with CAA earns you commissions of 15%. They are under the CJ Affiliates umbrella, so that is where you need to go to sign up.
[maxbutton id="71″ url="https://signup.cj.com/member/signup/publisher/?cid=2698199#/branded" text="Join through CJ Affiliates here" ]
Astrology Source
This popular platform offers a mixture of educational resources on astrology, freebies like daily horoscopes, and paid, in-depth reports personalized to each customer.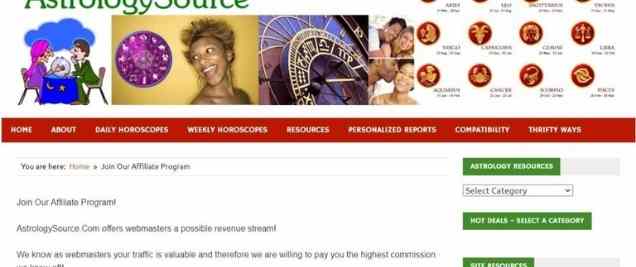 Working with Astrology Source as an affiliate is easy. They provide a lot of promotional materials and the tools you need to create your links and track your sales. 
The commission offered is 50%, so if you have a steady stream of traffic with the right audience profile, you can earn a good profit here. 
[maxbutton id="71″ url="https://www.astrologysource.com/join-our-afiliate-program/" text="Click here to join Astrology Source" ]
Want to know which affiliate marketing method works best for you? Answer the short quiz below:
Final Thoughts
There are many different psychic affiliate programs available, and not all of them follow the traditional fortune-telling mode. Some offer self-hypnosis or manifestation, while others are based on numerology or Eastern philosophies.
The bottom line is that plenty of people are interested, even though they may not advertise it. So roll up your sleeves, find a program that best suits your niche and audience profile, and get making money.