3 Ways To Make Money Online
Has the idea of working at home always seemed appealing to you? Do you love the idea of having complete control over your own time?
Work from home opportunities offer the chance to get that work-life balance you've been trying so hard (and failing) to get in your 9-5 job. Furthermore, you no longer have to waste time and gas going back and forth between your home and office everyday, because your own home becomes your work space.
There are so many different work from home options, that everyone can find something (or a combination of a few options) that they will enjoy and succeed in.
With this being said, read below to find out how you can make money online from your home today:
1. Freelance Writing
This is one of the easiest ways to make money onli
ne. With freelance writing, you can either do copy writing, content writing or even blog writing.
You don't need to be perfect in your grammar and vocabulary to become a freelance writer. All you really need is a liking and adequate skills in researching and writing.
If you'd like to learn more about some best practices for copy writing so you can quickly become one of the best and highest-earning writers, check out our free course below!
[maxbutton id="25″ url="https://go.buildapreneur.com/copywriting-secrets-optin-1″ text="FREE Copywriting Course" ]
Once you're ready to get started with freelance writing, click on the links below to get started on a couple of our favorite sites. Most will let you set your own prices, preferences and projects as well!
Check out some Fiverr alternatives here.
Looking for more information and options? Check out this article to compare and learn more about some of the different sites that will pay you to write.
The 12 Best Freelance Websites for Writers
2. Write and Publish an eBook
Self-publishing has never been easier than it is today with various platforms available to publish your book. If you've always dreamed of publishing your own book and making an identity by being a self-published author, this is your chance to do so.
The great thing about writing eBooks is that you can write about literally anything — self-improvement, fantasy, even politics. There's such a wide audience online, that writing about anything you're interested in is bound to appeal to someone.
eBooks can also be a great source of passive income. Once you put in the initial work, you can sit back and relax as the cash from your eBook sales continues to flow in with no additional effort from you!
If the idea of earning passive income is intriguing to you, but you're not interest in writing an eBook, check out some of our other favorite passive income ideas below.
[maxbutton id="25″ url="https://buildapreneur.com/passive-income-ideas/" text="6 Passive Income Ideas You Can Actually Do" ]
Click on the article below from Principles of Increase to learn more about how you can start making a passive income from self-publishing income today:
3. Make Your Own Website or Blog
It's fairly easy to make your own website nowadays, and this is a great online job. In addition, by creating your own website, you can start your own blog and make money from there.
When starting your own website or blog, it's best to start with something you're passionate about writing. For instance, if you love travelling and going on adventures, you could start a travel blog to share you stories with people all over the world.
The best part about blogging is you can do it from ANYWHERE. No need to feel tied to down to a desk — work from a beach house, your kid's dance studio or even from your phone while you're on the go!
Ready to make money from your own website or blog? Check out our free website design course as well as our 6-week blog set up guide below!
[maxbutton id="25″ url="https://go.buildapreneur.com/web-design-optin-1″ text="FREE Web Design Course" ]
[maxbutton id="25″ url="https://buildapreneur.com/how-to-start-a-blog-and-make-money/" text="6-Week Blogging Setup Guide" ]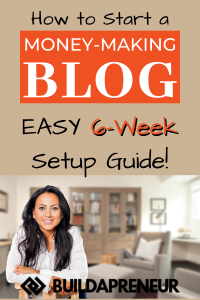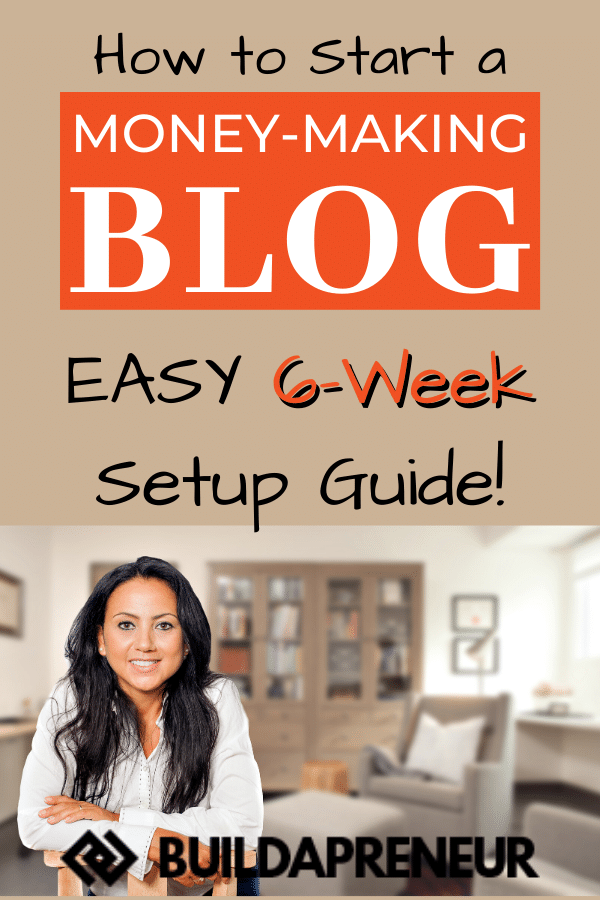 4. Create an e-Course
If you find that you're knowledgeable about a subject, why not share that knowledge to earn extra cash? No matter what the subject is, whether it's academic or even a talent such as writing, you can create your own course using that knowledge.
There are various platforms where you can create your own course and in some of these platforms, you don't have to find students to participate in your course – the platform finds them for you.
I've found success by offering some overview and introductory courses for free, and then charging a fee for my more in-depth and valuable courses. As your customers find success from your free trainings, they'll come to trust you and value your opinions, advice and knowledge, which will lead them to purchase some of your advanced courses.
Udemy – How to Create a Course
5. YouTube Videos
YouTube is one of the most popular entertainment platforms, and it's for this reason that YouTube makes a great way to make money from home. Various YouTubers make a huge income from the content they post, and if you love entertaining or teaching people, this can be the job for you.
All you really need to do is find your unique style that sets you apart from other YouTubers and be consistent in posting your content. Whether it's posting makeup tutorials or even kids' content on YouTube, this is definitely a great online job to start with.
To start out, you don't need to have any fancy recording equipment or software, there are plenty of free options out there that will work just fine (though you may want to consider upgrading in the future depending on your content).
A good part of my passive income, especially starting out, comes from my YouTube channel. Click on the links below to learn how you can start making passive income on YouTube too!
[maxbutton id="25″ url="https://www.youtube.com/watch?v=CRg3mO6fiAo" text="How to Make Money on YouTube" ]
[maxbutton id="25″ url="https://www.youtube.com/watch?v=eXiwu4lIbeU" text="How to Get Your First 1,000 Subscribers in 30 Days" ]
6. Become a Virtual Assistant
If you're looking for easy ways to earn instant cash, being a virtual assistant is one of those. One reason, especially recently, is because companies are looking to outsource to cut back on their company costs.
This work from home opportunity may be for you if you specifically enjoy administrative tasks since those will be your main responsibilities as a VA. Some examples may include scheduling meetings, responding to emails, updating website or product info, organizing files and other varieties of admin tasks.
As you get more efficient at your tasks, you can start taking on more clients as well as charging more for your services. In very little time, this can become a source of full time income, even without working a full 40 hour week!
Click on the links below to find out more on how to start making money as a Virtual Assistant.
https://www.upwork.com/freelance-jobs/virtual/
https://gatheringdreams.com/how-to-become-a-virtual-assistant/
https://www.flexjobs.com/blog/post/how-to-work-as-a-virtual-assistant/
7. Sell Your Photos Online
If you want to become a freelance photographer or taking photos has always been a passion of yours, you could sell your photos online for some extra cash.
Platforms such as Shutterstock and Adobe Stock are always accepting photos of your own and they'll buy it from you at a specific price. The reason why platforms like these exists is that it's where most blogs and websites get the photos that are used on their blog to attract more people.
Every time someone wants to use your photos for their website or marketing materials, you earn royalties. This also means that you can potentially earn passive income, since you can continue to earn money from your photos long after you've listed them.
If you have your own website or blog, you can also sell your photos there. This is more ideal as you get to set your own rules and prices, plus you keep all the earnings instead of splitting them with a 3rd party platform.
If you think you have photos that are worth selling, give selling stock photos a shot to add extra cash to your income.
https://submit.shutterstock.com/
https://enviragallery.com/best-places-to-sell-photos-online-and-make-money/
8. Affiliate Marketing
If you already have a blog, website, or a certain influence in social media, you can effectively do affiliate marketing to earn money. Basically, you'd be promoting someone else's products on your page and if it sells, you get a commission out of what you sell.
Check out these highest paying affiliate programs you can start promoting today.
This isn't as challenging as it may seem, especially if you already have an active blog on your own. With affiliate marketing, you'd be selling products and marketing on a platform that you're already active on.
Affiliate Marketing is one of my absolute favorite (and most successful) ways to earn extra income. There are so many different companies and products you can be an affiliate for, so it's easy to find products that you're actually passionate about, making them easier to sell. There are also so many different methods and platforms to market your affiliate products, that this source of extra income really is something that anyone can do.
To get started, check out our easy-to-follow YouTube videos below, and don't miss our FREE course with all the tips and secrets of successful Affiliate Marketing!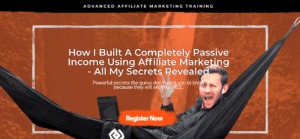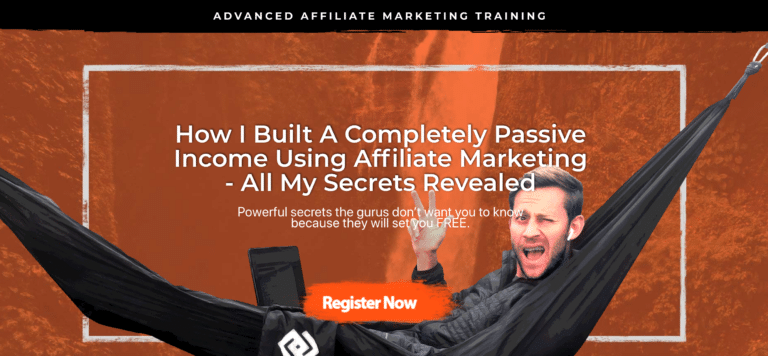 [maxbutton id="25″ url="https://go.buildapreneur.com/free-affiliate-marketing-course-optin-1″ text="FREE Course" ]
[maxbutton id="25″ url="https://www.youtube.com/channel/UCC0awp-9p2jO2TRa1mlJw6w/search?query=affiliate+start" text="YouTube: Affiliate Marketing Videos" ]
Below are some of my favorite affiliate programs by niche:
9. Sell Your Own Products
If you have products you personally made and you want to get them out in the world, you can sell it online and earn that extra cash through this passive income job. You can also promote the products you're selling through your social media accounts, to further promote your products.
Amazon, Ebay, Etsy and Shopify are the best platforms to sell on. You may want to read up on the terms for each one to find which works best for the types of products you want to sell to make sure you're getting the money from your work!
https://sell.amazon.com/sell.html
https://pages.ebay.com/seller-center/get-started/selling-basics.html
10. Tutor Online
If you're passionate about teaching and you want a more engaging and interactive job, this is where online tutoring comes in the picture. Both kids and adults alike are looking for tutors online, and if you love teaching and meeting new people online, this is a great opportunity for you.
Click on the links below to get started!
http://esltutor.wpengine.com/profile/register/
https://tutors.com/pro/online-tutoring-jobs
With all these ideas to choose from, the most important thing when starting a side hustle is to find something you can really enjoy and be passionate about. If it ends up just feeling like another grueling desk job, then it's probably not worth it! Try out some of our ideas until you find the one that's right for you.
Don't miss out on some of our other free content and trainings below to make your home business as profitable as possible. It's time for you to take control of your life, your finances and your freedom.