So, you're looking for a synopsis of the best affiliate marketing courses, and that's what I've got for you here.
I'm going to have to come straight out and say it. I have an affiliate marketing course.
I'm almost scared to Tell people these days because of how many terrible courses are out there.
But I take creating courses very seriously and have hundreds of testimonials to back up my stuff.
I'm also recommending several other top affiliate marketing courses because to gain the knowledge I did, I bought a lot of courses by other marketers.
And, I've included some free affiliate marketing training videos for you at the end as well.
Want to skip to what you're looking for? Just click the following links:
So, let's dig into this…
1) Affiliate Secrets by Spencer Mecham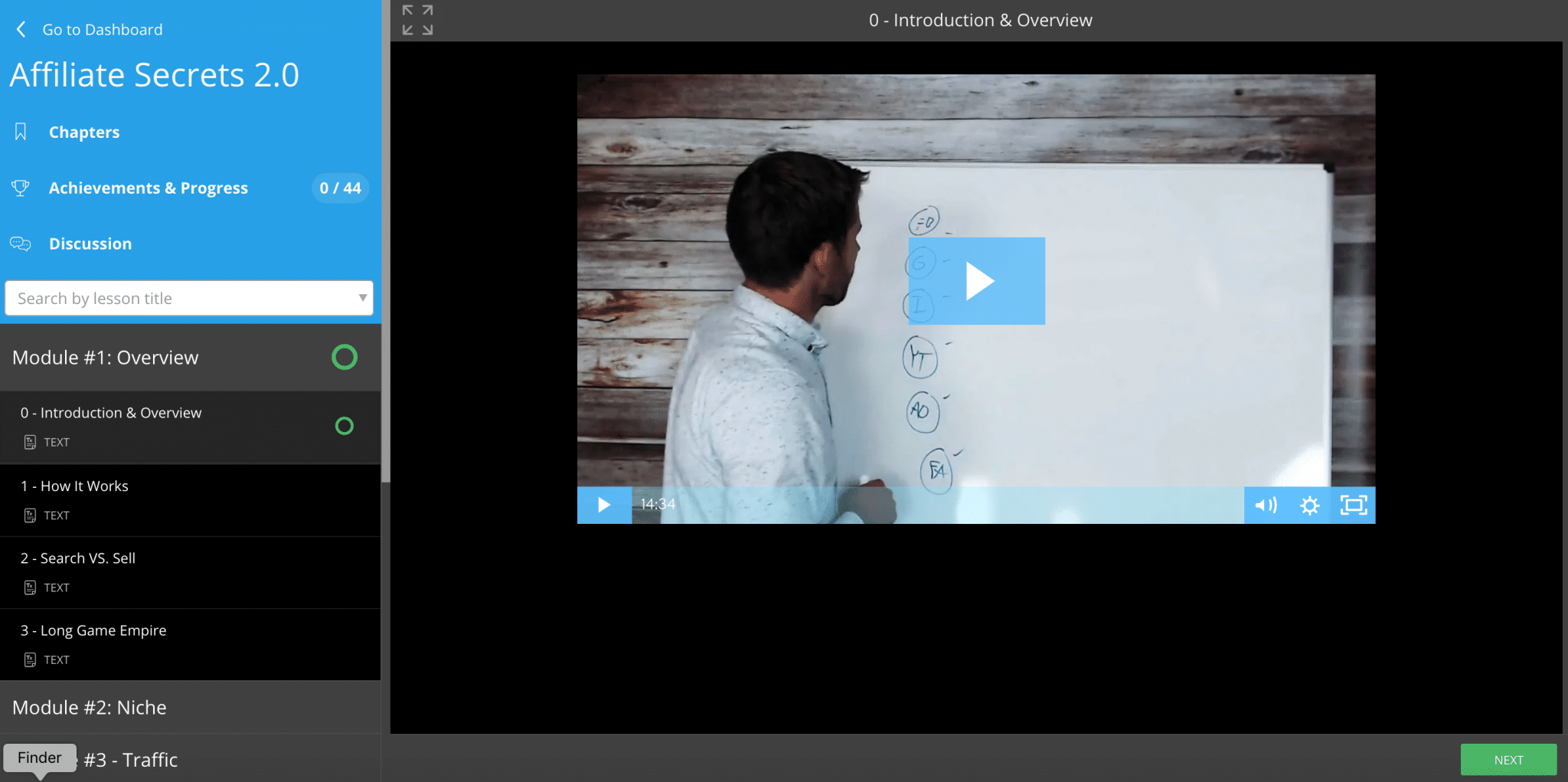 This is my course, so obviously it's my favorite out of all of the top affiliate marketing courses. But honestly, you get so much in this course. It's actually a bundle of three courses in one: 
The main Affiliate Secrets 2.0 course
Affiliate Secrets Traffic Edition
Email Marketing profits

Course Focus
What I've done with this course is give you everything I know about affiliate marketing and then some (since I've brought in other experts to teach certain topics).
You'll discover why in my first year of doing affiliate marketing, I only made a few dollars with hundreds of hours of work, and how I then turned around and earned 7 figures in my second year.
I've also won two Dream Car Contests in the past year, and you can easily do that too with what I'll teach you.
Best For
There are three types of people who will really benefit from the Affiliate Secrets course:
ClickFunnels Marketers – If you want to learn how to earn 6-7 figures by being a ClickFunnels affiliate from the top ClickFunnels affiliate (yup, that's me), this is the one and only course for you.

YouTube Affiliate Marketers – If you want to do affiliate marketing through YouTube, this is also the best course for you.

Not only do I teach affiliate marketing in this course, but also YouTube (and I'm pretty sure I have the best YouTube training out there).

Affiliate Marketers Who Want to Take it to the Next Level – If you've been dabbling in affiliate marketing and you've already watched some of my YouTube videos or picked up some general knowledge, you'll thrive with this course. You'll learn how I find high ticket affiliate programs and affiliate programs that bring in recurring income.
Depth of Course
This course goes deep and you get so much for your money. Altogether, you'll receive over 25 hours of video content broken out over 124 videos. I'm not a "hold things back" kind of guy, so you'll get everything I know.
Here's a breakdown of the modules in the main course:
Module 1: Overview – We'll talk about how affiliate marketing works, the importance of search vs sell, and how to set up your long game empire.
Module 2: Niche – Here, you'll learn about the importance of choosing a niche.
Module 3: Traffic – There was so much content I wanted to share here that I broke it into its own course for you. I'll outline what you'll learn below when I talk about that course.
Module 4: Value – In this module, we talk all about the 3 purposes for value (value up front to get them to sign up, value to capture an email, and bonuses). You won't get anywhere if you're not providing tons of value!
Module 5: Funnel – This is where you'll learn about all different types of funnels, including sales funnels, reframes, bridge pages, and affiliate funnels. Then, you'll watch over my shoulder as I build an advanced funnel in ClickFunnels.
Module 6: Products – Here, you'll learn about connecting products to the right traffic, how to find good affiliate products on low quality affiliate sites like Warrior Plus, Clickbank, and jvZoo, where to find high quality affiliate products (and I actually give you my list of affiliate products with recurring commissions), how to find ClickFunnels backpack users, how to promote the ClickFunnels affiliate program, and how to set up your core affiliate products.
Module 7: Email Marketing – In this module, I've included some information about getting started with email automation, soap opera sequences, Seinfeld sequences, anatomy of emails, deliverability and reports, how to not get shut down, and I provide an example from start to finish. BUT, keep in mind, you also get my entire email marketing course as well which offers even more.
Module 8: Outsourcing – Here, you'll learn my best tips for outsourcing work using Upwork, freelancer.com, and Onlinejobs. We'll also talk about the hiring process and VA project management.
In the Affiliate Secrets Traffic Edition course, you'll receive 68 videos about the following traffic methods:
YouTube
Adwords
Solo Ads
Instagram (taught by expert, Josh Ryan)
Quora (taught by expert, Jelani Abdus-Salaam)
Facebook Groups (taught by expert, Jonny West)
Facebook Ads (taught by expert, Jarem Atkinson)
Pinterest (taught by expert, Kara Ferwerda)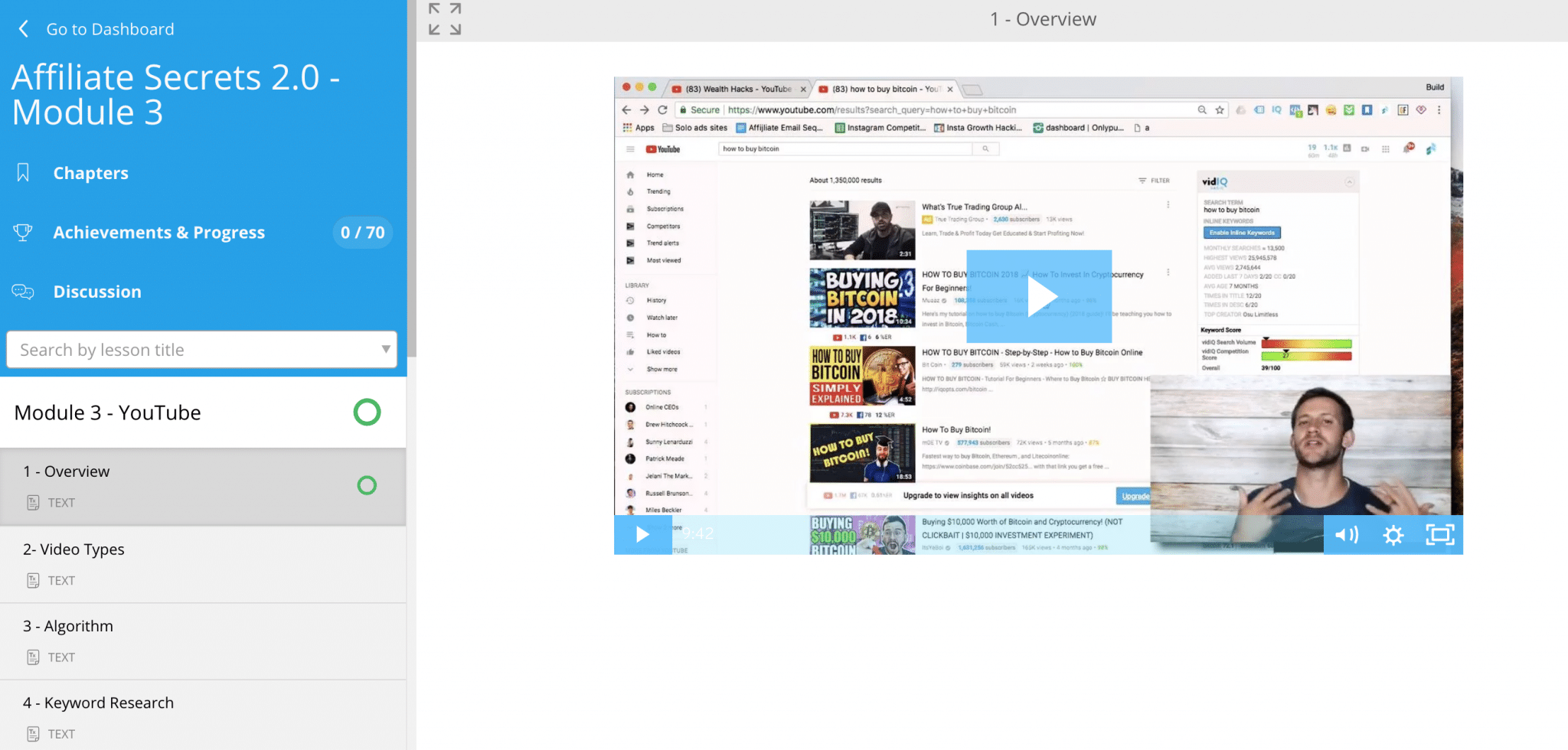 In the Email Marketing course, you'll receive 19 videos about the following:
The big picture of email marketing
Email marketing terms
Setting up your email address
Choosing your auto responder
Capturing emails
Integrations and forms
Using lists and tags for segmentation
Automations
Watch me as I build an automation live
Soap opera sequences
Seinfeld sequences
One-time campaigns
Multi-email campaigns
Anatomy of an email
Anatomy of a sales email
Reports
Watch me as I build an email marketing campaign from start to finish
Deliverability
Email marketing tricks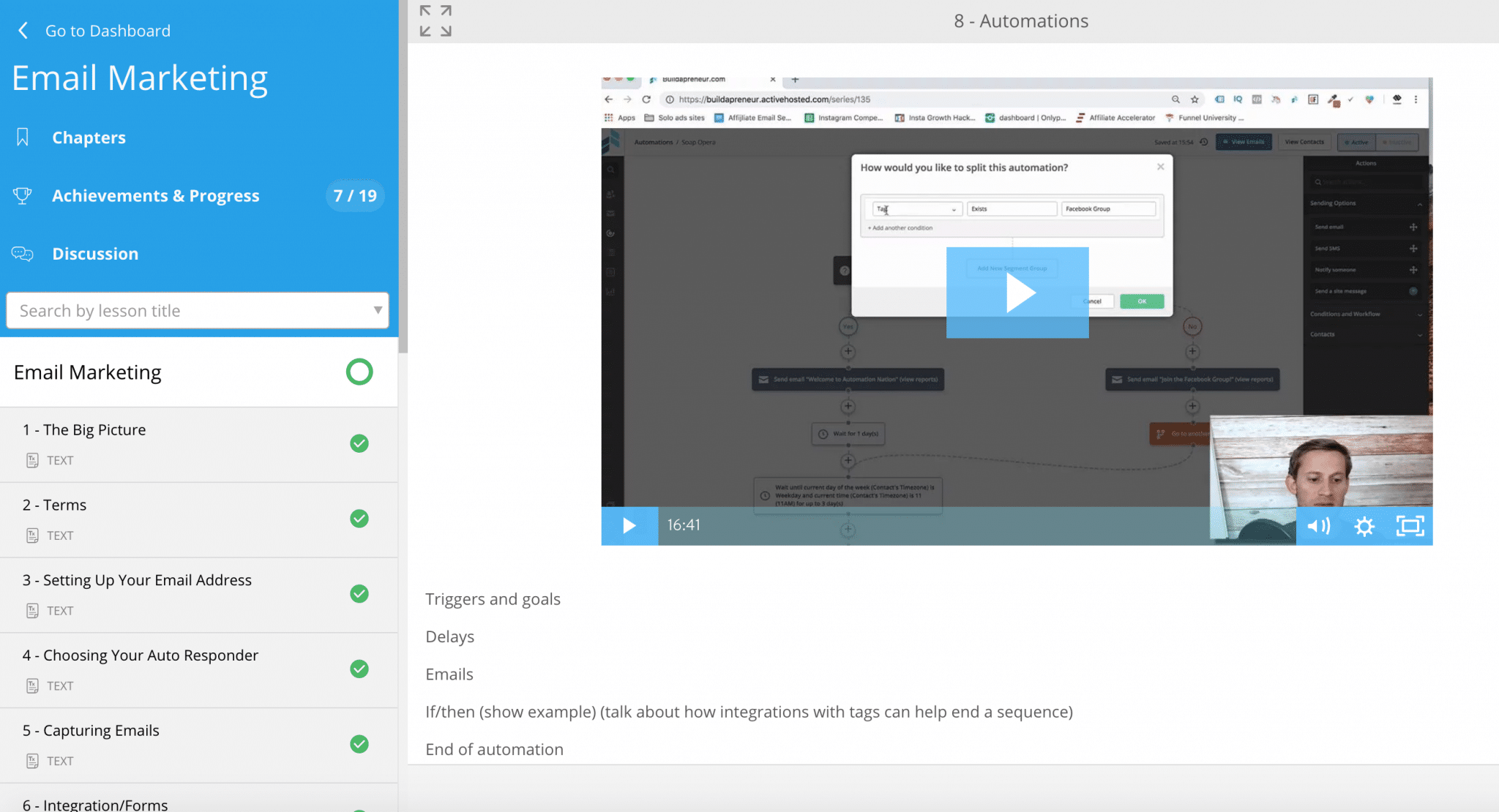 You'll also receive the following bonuses:
In Depth Facebook Method – Learn Rachel S. Lee's Facebook method.
Case Studies – Learn how to build 2 different successful campaigns from proven case studies.
Complete Bonus Collection – Get lots of extra goodies, including my ClickFunnels A-Z Course, an email sequence for new ClickFunnels signups, email sequences for selling specific affiliate products, bonus funnels, and an affiliate marketing white labeled mini course.
What I Love
Aside from the depth of content in this course, there are three other aspects that I think you'll love:
Actionable Strategies – Rather than just give you a bunch of methods and information, I walk you through actionable strategies that you do along with me so that you can accomplish what I teach as you're learning with clarity.
Tons of Info Without Overwhelm – In-depth courses like this one can certainly be overwhelming. That's why I've broken it into bite-sized videos and each section is well organized so that it's easy to focus on what makes sense for you without being overwhelmed by too much content.
Updates for Life – When you purchase my course, you get all of the updates for life. The people who bought Affiliate Secrets 1.0 got 2.0 for free, and if you purchase 2.0, you'll get every new version for free. I'll continue to add more content and update it so that you'll always have the most relevant content.
What is it Missing?
This course does not teach blogging or SEO, which might be a reason to get some of the other courses I am suggesting if those aspects of affiliate marketing are important to you.
Unlike some of the other affiliate marketing courses, Affiliate Secrets also doesn't really get into Facebook ads or online ads. Liam James Kay's course is a good one for that as you'll see below.
Private Community for Course Buyers
I give my students Messenger access to me so they can ask me questions directly. This is something that is very rare in this space.
Cost
Right now, the cost of Affiliate Secrets is $897. The pricing goes up after each 100 people buy it, so grab it now if you think this is for you.
Testimonials
Here are some testimonials from my sales page.

And here's a 22 second video testimonial…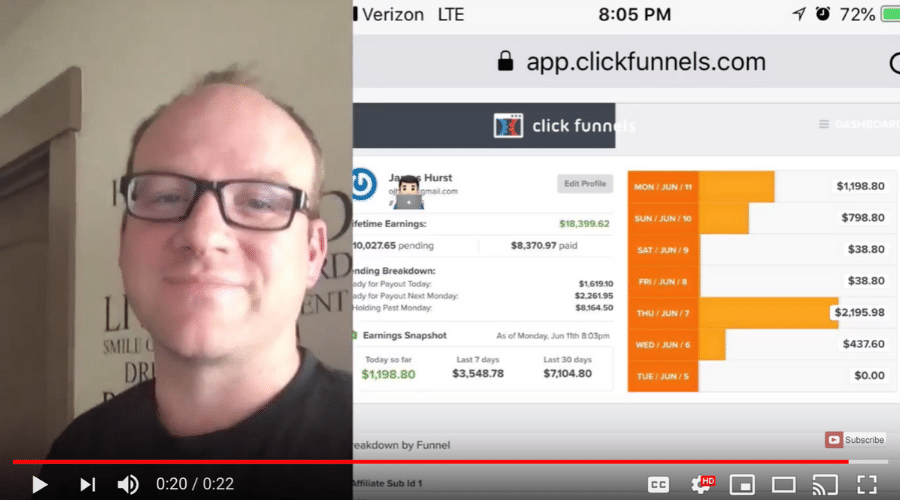 Sign Up Here
2) 6 Figure Affiliate Bootcamp by Liam James Kay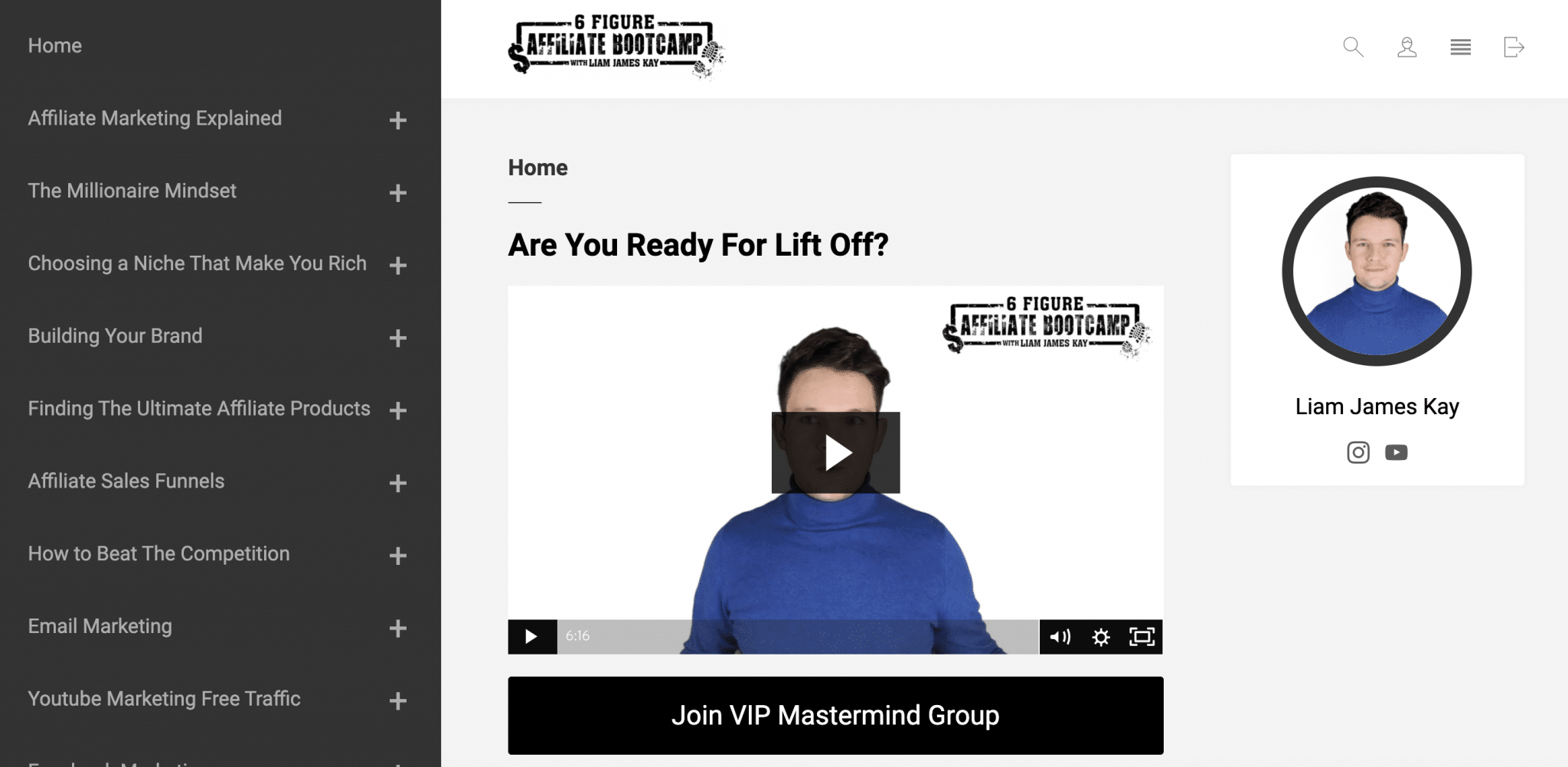 Liam James Kay went from $0 to $200,000 in his first year as an affiliate marketer, so although he hasn't been in the game for very long, his course, 6-Figure Affiliate Bootcamp, will show you how to do what he actually did.
Course Focus
This course covers everything from mindset and building a brand to finding the right products, sales funnels, email marketing, YouTube marketing, Facebook marketing, Instagram marketing, and paid ads. 
Best For
There are several types of people that this course will work for:
Newbies – This course serves a broad audience and is a great choice if you're interested in affiliate marketing training for beginners. It will show you how to start affiliate marketing right without stumbling around.
Moderately Experienced – If you're a moderately experienced affiliate marketer, you can likely learn some new marketing tactics as well.
Facebook Ads – This is also a great pick if you want to learn about promoting your affiliate marketing offers with Facebook ads.
Depth of Course
There are 82 total videos in this course and he definitely covers a lot, but not every topic is given the same amount of coverage.
The meatiest modules are about:
Finding the best affiliate products

Sales funnels

Email marketing

YouTube marketing

Google Ads

Facebook Ads
He touches more briefly on the following topics:
Finding the right niche
Building your brand
Facebook marketing
Instagram marketing
YouTube ads
Solo ads
He also includes some valuable tools, including:
Over the Shoulder Blueprints – See how he looks for products, chooses a product, chooses a promotion type, and how he markets it.

Super Cheap Traffic Sectors – Learn about push notifications traffic, Instagram stories, and Snapchat ads.

60 Done for You High Converting Emails

Clickbank and Solo Ads Blueprint

Advertorial Affiliate Landing Page
6-Figure Affiliate Bootcamp includes the following bonuses as well:
6 months of direct email support from Liam
Super Cheap Traffic Secrets Training – how to get traffic for less than 1¢
Secrets to Successful Facebook Ads Marketing – Taught by Colin Djis
Exclusive invite to his VIP mastermind group
List of his current and future recommended affiliate products
60-Day High Converting Affiliate Marketing Email Sequences
2-Tier Commissions for the bootcamp
What I Love
Here are the things I like most about Liam's course:
Like me, Liam holds nothing back. As long as you take action on what you learn, you're likely to succeed.

The course includes customer and marketer psychology, which many courses don't cover. Understanding this can help you go about your whole affiliate marketing business in a better way.
His over-the-shoulder module is my favorite module. You'll learn a lot.
What is it Missing?
This course does not include any information on SEO, and he also skims over some topics, such as creating a niche and Facebook organic marketing (which is different than Facebook ads). 
Private Community for Course Buyers
There is a private Facebook group available where you can interact with Liam and others who purchased the course.
Cost
$997
Testimonials
Here are some of his testimonials from Liam's students.

Sign Up Here
3) Authority Hacker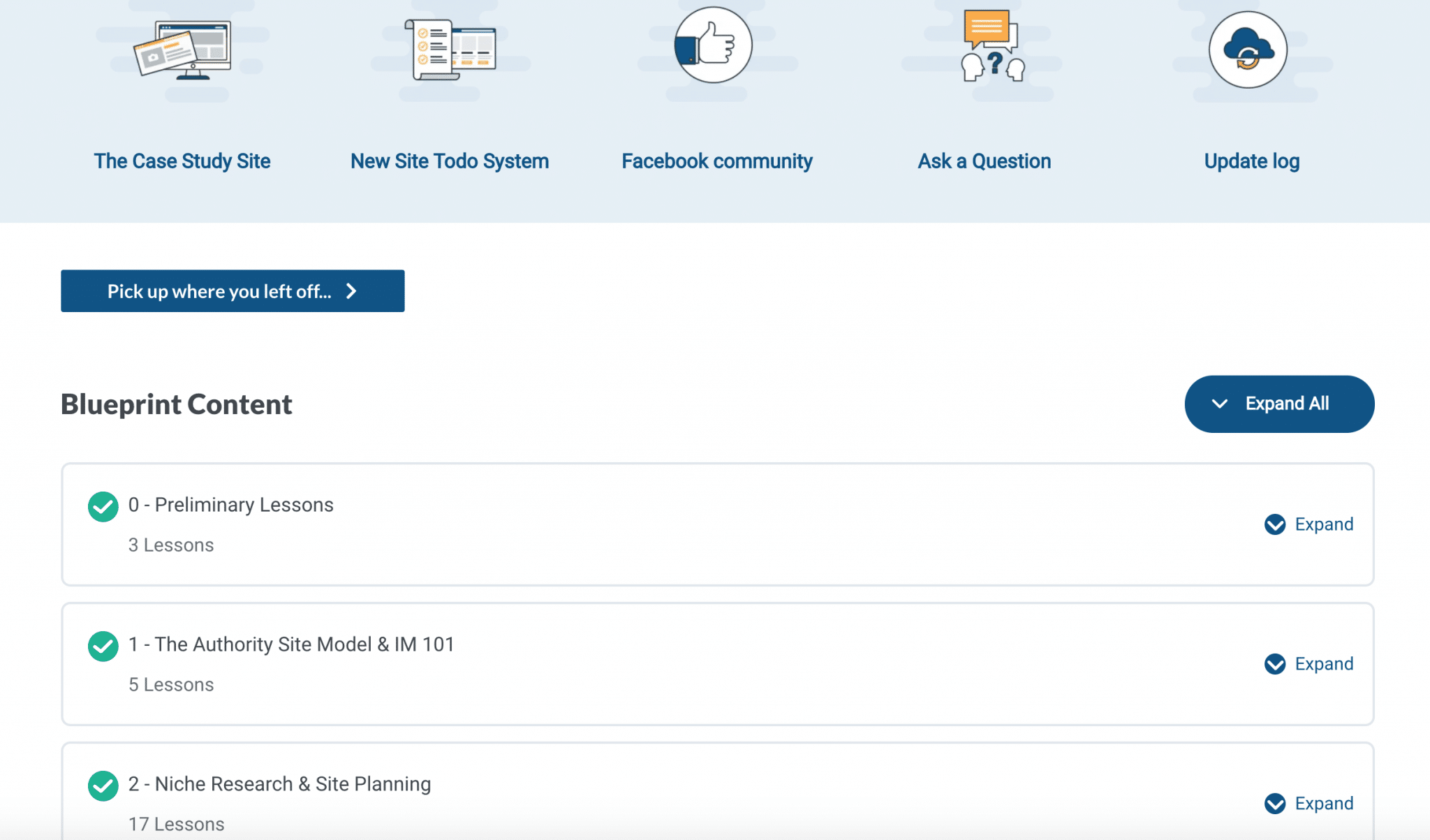 The Authority Site System 2.0 is my second favorite affiliate marketing course.
Course Focus
This course gives you all the info you need to get an affiliate site up and running. You'll learn how to create authority websites using the best white hat link building methods.
Best For
Authority Hacker will work well for the following people:
People who have tried and failed

Affiliate marketers who

are looking to scale (but it's not for internet marketing experts)
If you are looking for help in getting to at least $1000 per month in your affiliate marketing business, Authority Hacker will take you there.
Depth of Course
There are over 120 videos in this course and there is a lot of quality here. You'll be able to follow along and set up your authority website from beginning to end. They go over keyword research, tech site setup, design and branding, content creation, link building, outsourcing, monetization, and analytics and tracking.
Let's take a look at the modules:
Module 1: The Authority Site Model & IM 101 – Here, you'll learn all about authority sites, including what they are, how they get traffic, how they make money, and SEO.
Module 2: Niche Research & Site Planning – Out of all the courses I'm suggesting here, this one goes deepest in this area. You'll learn which niches work well, how to perform market research for every different type of site and niche, planning out your site, and keywords.

Module 3:

 

Site Setup

– Here, you'll pick a domain name, set up hosting and WordPress, choose your WordPress theme and plugins, set up your branding, analytics and SEO setup, email setup, and setting up your main website pages

Module 4: Content Creation

– In this module, you'll work with content templates, such as Roundups, Single Reviews, and Info Reviews to create your first articles. You'll also set up the Amazon Associates program, upload and publish content, and begin outsourcing some content

Module 5: Link Building

– You'll discover how to use HARO, guest posts, the Skyscraper technique, and outreach templates to build links, as well as how to track and manage your data.
What I Love
As I mentioned, this is my second favorite affiliate marketing course after mine, and here are the main reasons:
Totally White Hat – I prefer to do business the white hat way, and this course only uses white hat techniques to produce websites you can be extremely proud of and that will withstand most of the algorithm changes that the future has in store.
Follow Along – They don't just throw a bunch of methods at you and give you a brief overview. Instead, follow along and do what they are teaching as they are teaching it. That way, you'll be building your website as you learn, which is the best way to go about it in my eyes.
Deep Deep Learning – There is so much content here that it can be a bit overwhelming, but you will literally learn everything you need to know about each of the topics they teach. You won't be left wondering about anything.
What is it Missing?
Since this course is based on learning how to build authority websites, it does not teach things like YouTube marketing or Facebook marketing. Grab my course if you want to learn those things! I'll also teach you more about promoting high-paying affiliate products and email marketing.
Private Community for Course Buyers
They have a Q&A forum for their community of buyers.
Cost
$997 with a 30 day money back guarantee
Testimonials


4) Savage Affiliates by Franklin Hatchet
Franklin Hatchet is a respected marketer who has created numerous other products, including eCom Elites, eCom Turbo, and his own Shopify theme. 
Course Focus
Savage Affiliates shows you how to build an authority site that brings in passive income. It focuses on blogging and SEO, and it will teach you how to create up to $10,000/month through paid ads or free traffic techniques.
Best For
Anyone looking to make money with a long term blog.
Depth of Course
With over 100 videos, there is a lot to learn here. Let's look at the modules:
Module 1: Affiliate Marketing Introduction – Here's where you'll learn how affiliate marketing works and you'll get an intro to free traffic, paid traffic, and SEO.
Module 2: Affiliate Products to Promote – This module gets into choosing your niche, and then it talks about different affiliate programs you can promote, such as ClickFunnels, Clickbank, Amazon Associates, BlueHost, Get Response, and MucheEye.
Module 3: Building Your Website Asset – This is where you'll choose your domain name and start building your website. He'll walk you through the technical aspects of setting up a WordPress website.
Module 4: Email Marketing & Funnels – In this module, you'll learn about using GetResponse for your email marketing, including newsletter setup, automation workflows, and an intro to funnels.
Module 5: ClickBank Affiliate Marketing – This module will teach you how to use Clickbank from setup to management.
Module 6: ClickFunnels Affiliate Marketing – Here, you'll get a backend overview and see some case studies, as well as the best traffic methods to use, including SEO, YouTube, and paid ads.
Module 7: Amazon Affiliate Marketing – You'll learn how to understand buyer intent keywords, niche sites vs authority sites, Amazon website structure, finding a niche, ideal Amazon products to promote, and ways to find new products.
Module 8: SEO Google Traffic Training – Learn how to track your keywords, on-page SEO, off-page SEO, backlinking strategies, and anchor text.
Module 9: Free Traffic Training – This module includes YouTube marketing, Forums, Quora, and Instagram.
Module 10: Paid Traffic Training – Here, you'll learn about Facebook ads and Google ads.
Savage Affiliates also includes the following bonuses:
Viking blog trainings
Instagram Excellence
Get My Funnels
Email Authority
What I Love
Here's what I like about this course:
Unique Methods – Franklin has a few unique ways that he teaches in this course. For example, he has some cool methods of hijacking other websites' authority using Quora and other resources. He also teaches a method for how to find content ideas that no one else is using.
Transparent – He shows you his income, which is some nice proof that what he's doing works.
What is it Missing?
While Savage Affiliates does include SEO, it's just some basic guidance that you'll learn. If you're looking for a detailed SEO course, this is not it. You also won't learn about YouTube marketing here like you do in some of the other top affiliate marketing courses, such as Affiliate Secrets.
Private Community for Course Buyers
This course includes a private Facebook group.
Cost
There are 2 versions of this course:
Standard – $197

Super – $297 (includes a

step-by-step Clickfunnels Academy, a

done for you affiliate marketing funnel, m

ultiple pre-made ClickFunnels funnels, a

Launch Jacking affiliate method blueprint, and a w

eb hosting affiliate method blueprint)
Testimonials
Here are some testimonials from the sales page…

Sign Up Here
5) SEO Affiliate Domination
Since most of the affiliate marketing courses I listed above don't get into SEO, I wanted to also give you a good option for a full on SEO course. That's why I've included this one.
This is the course that helped me become one of Legendary Marketer's top affiliates.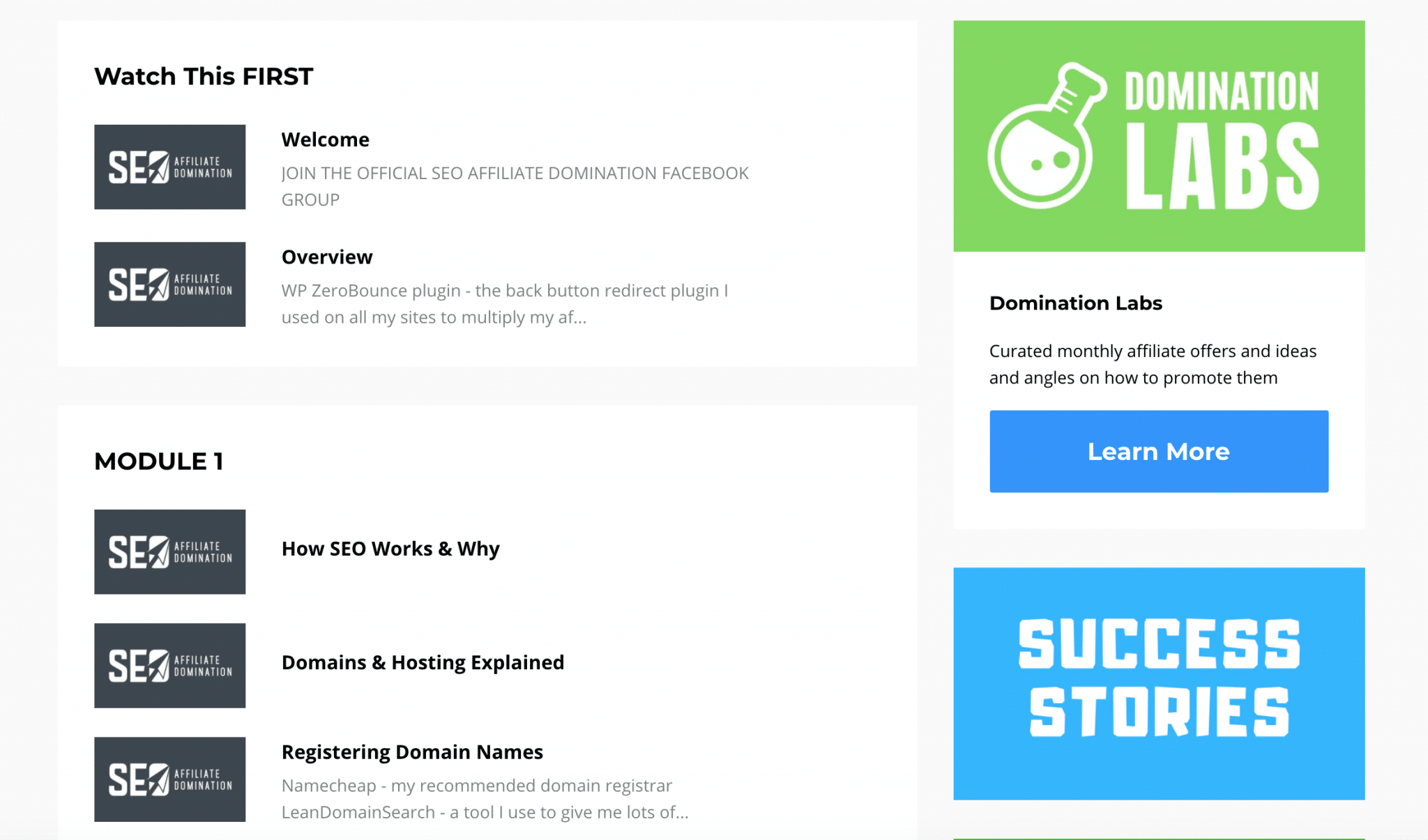 Greg Jeffries is a ClickFunnels Dream Car winner and he did it through SEO. He has over a decade of SEO experience, and you can learn a lot from him. But it is important to know that his SEO methods are not typical and they aren't for everyone.
Course Focus
The goal of SEO Affiliate Domination is to be able to make $100-$200/day with SEO affiliate marketing. The biggest hurtle with succeeding at affiliate marketing is getting traffic to your offers, and this is one of the best affiliate marketing training courses for learning how to do that for free.
Best For
This course is best for people who aren't afraid to think outside of the box, who are okay putting in a lot of up front work before you see results, and who think a little more black hat. I don't often promote affiliate marketing courses like this, but this one is really effective.
Depth of Course
Greg teaches 2 types of websites in this course:
Mass Page Sites – Here, you'll learn how to target hundreds or thousands of long tail keywords. We're talking websites that have 5000+ posts, so you'll need Spin Rewriter or SerpShaker to create that much content automatically. It works great initially because it's a massive amount of content, but results can diminish over time. 
Authority Sites – These sites aren't covered as much as the other option, and this is what I spend most of my time doing. This is where you'll learn the fundamentals of on-page and off-page SEO and create valuable content that provides answers to people's questions in a niche. This is the long game and will continue to bring in passive income year after year
Let's take a look at the modules:
Module 1 – This module shows you how SEO works and why. It explains domains and hosting, and walks you though registering domain names.
Module 2 – Here, you'll set up your hosting, WordPress themes and WordPress plugins.
Module 3 – This is where you get an intro to keywords, Keyword Planner, and other keyword tools, and you'll learn to think outside of the box for your keyword research.
Module 4 – In this module, you'll learn about on-Page SEO, article structure, and article outsourcing.
Model 5 – Module 5 is about off-page SEO, backlink software, and private blog networks.
Module 6 – Here, you'll learn about Google Analytics and ProRankTracker.
Module 7 – Now, you'll get into affiliate networks and affiliate links.
Module 8 – And finally, you'll take it a step further into building an email list, a keyword scaling strategy, how to test and scale quickly, protecting your site, and fast indexing.
The Following Scaling Strategies are also covered:
YouTube Videos
YouTube Live Events
E-Commerce
MLM Domination
Foreign SEO
Trends and Spirting Events
Seasonal Items
Launch Jacking
Money Robot
Duplicating Sites
SERP Shaker
Exact Match Domain Strategy
Hummingbird Method
Long Tail SEO + Local
Article Spinning
High Authority FREE Websites
Domination Robot
suprCloakr
What I Love
Here's what I like about this course:
Up To Date – Greg always keeps this course up to date, which is hugely valued when it comes to SEO. You know you won't be wasting your time on methods that no longer work.
Transparent & Open – Greg is practicing what he's teaching, and he openly shares his commissions. He also shares the affiliate offers he's promoting and shows you one of his mass page sites so you can follow along and model after him.
Get the Course for Free – You can get your money back on the course when you can show that you are making affiliate commissions that are equal to what you paid for the course. Here's how it works:

What is it Missing?
While this is a great SEO course, it is missing an emphasis on more white hat tactics. He discusses authority sites, but focuses more on mass page sites. 
Private Community for Course Buyers
A private Facebook group is available for all course buyers.
Cost
$997
Testimonials
_____
Sign Up Here
Free Affiliate Marketing Courses
If free is what you need right now, you still have some really good options to choose from. I put out a ton of free content, and it's not fluff. Each of these free affiliate marketing training videos are full of juicy tips and information that will get you off to a great start.
1) Affiliate Marketing 101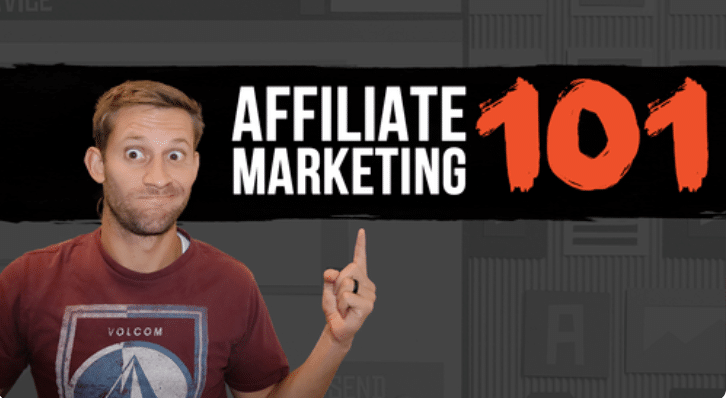 In my free Affiliate Marketing 101 course, you'll learn about the following:
Choosing your niche
Affiliate marketing product selection
How to provide value
How to create customers
Marketing techniques
Tracking
You'll also get the following tools as well:
Favorite Places for Affiliate Programs
List of Recurring & High-Commission Affiliates
Sign Up Now
2) My Free Advanced Affiliate Marketing Training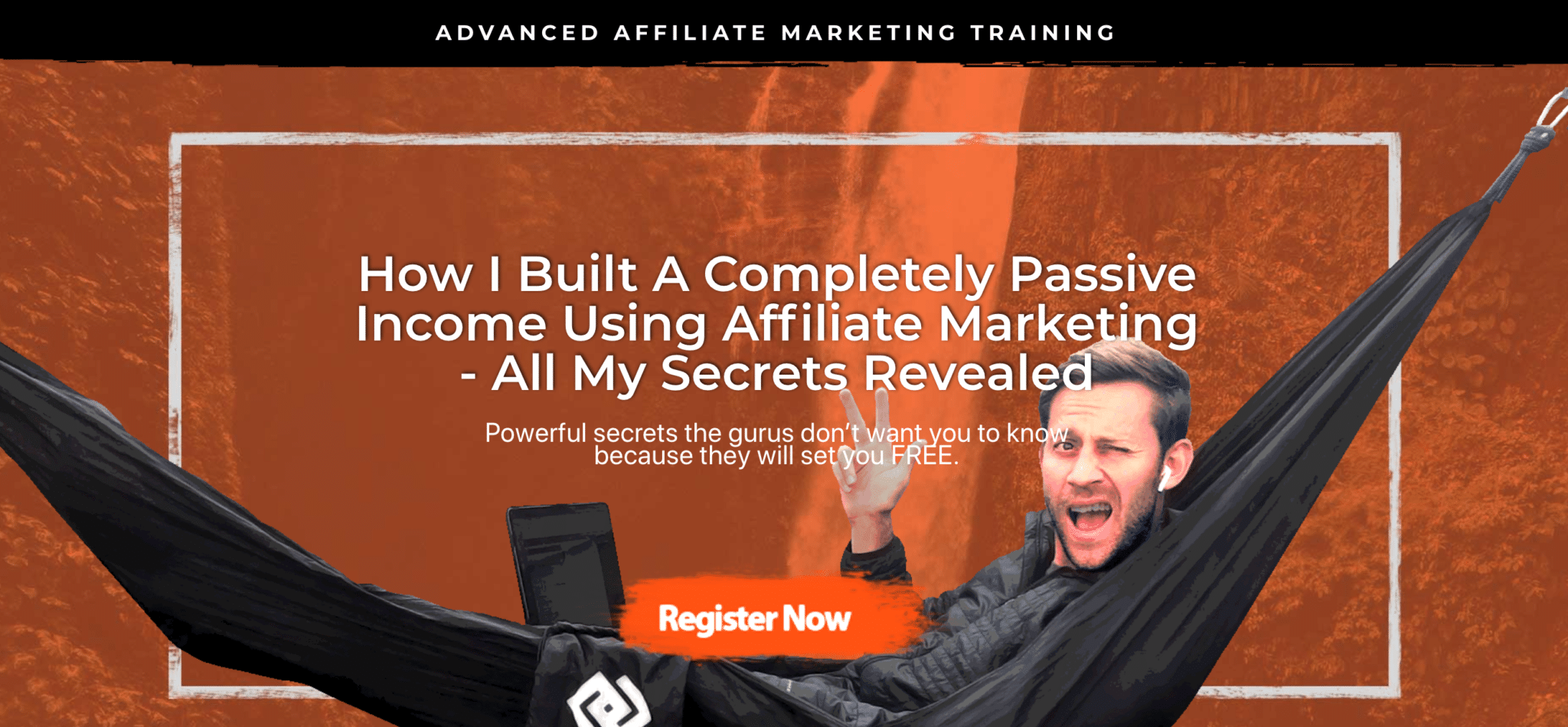 In this webinar, I take you inside my affiliate marketing business and show you how I built it to a six figure income (and then some). You'll be able to see my business with full transparency and get some great ideas for how to make it work for you as well.
Sign Up Here
3) The Buildapreneur YouTube Channel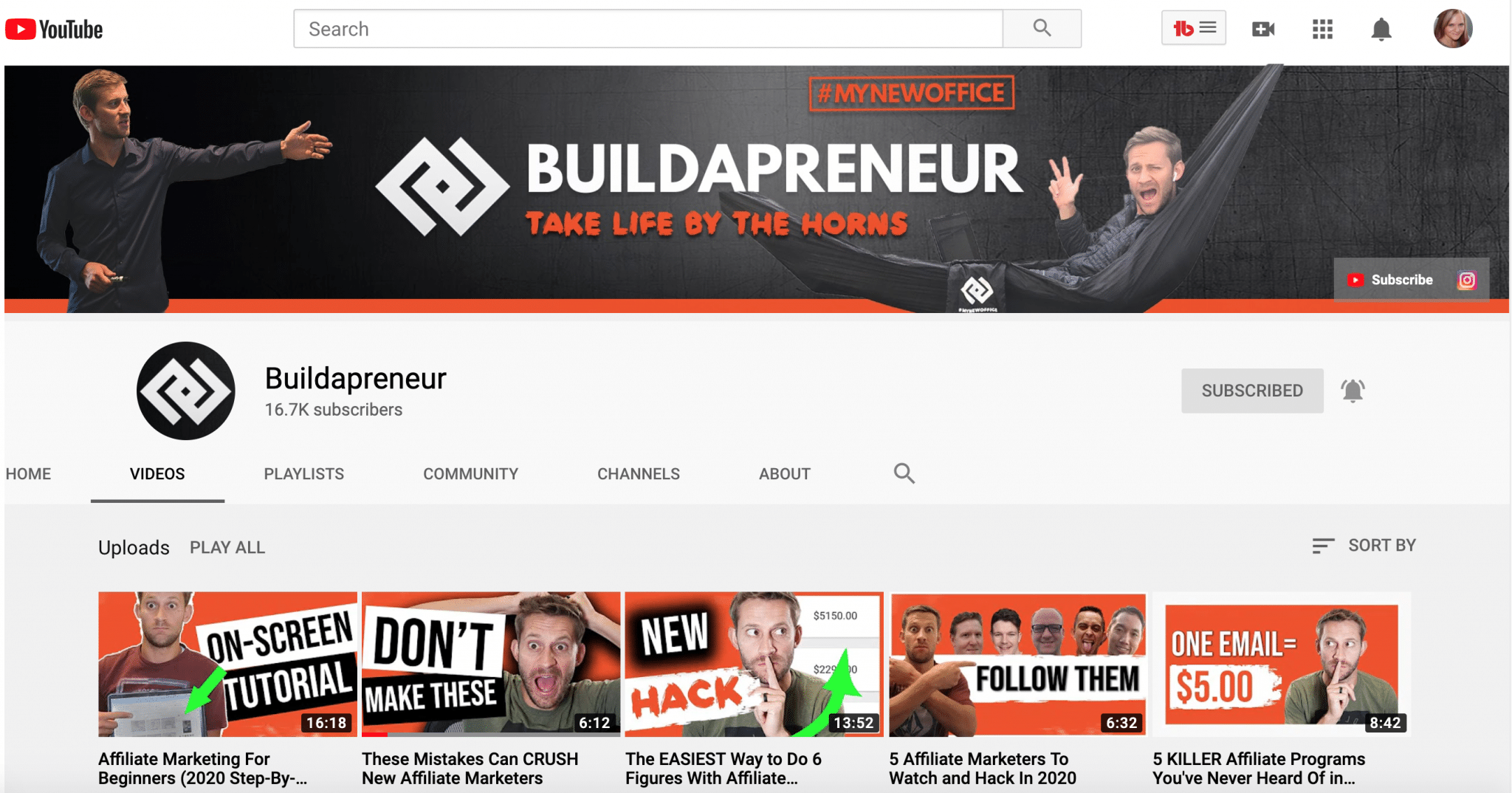 I'm always putting out fresh, valuable content on affiliate marketing, YouTube, and more. Subscribe and hit the bell so that you'll be alerted when new videos are posted!
Visit the Channel Now!
Final Thoughts 
No matter what affiliate marketing training courses you're considering, you can't lose with the ones I've presented here.
By outlining who each course is for and what's included, you should be able to find the best affiliate marketing courses for you. I'm always here for you, so if you have any questions, just pop them in the comments :)