3 Ways To Make Money Online
Christmas hits the wallet hard, especially if you have kids. Forget racking up a bunch of credit card debt! It's much better to find ways to earn extra money for Christmas. That way, you can buy your gifts with cash and not have the bill haunting you for the rest of the year.
10 Ways to Earn Extra Money for Christmas (Earn $250-$1000 Quickly!)
When I set out to create this list for you, I wanted to ensure that every money-making strategy on this list could deliver in three ways:
It had to be a legitimate way to earn extra money and not some hokey thing like taking surveys.
It had to give you the ability to earn money fast.
It had to be something that I've actually tried and had success with.
The 10 ways to earn extra money for Christmas that I am about to outline meet all three criteria! I've tried them all and have had success with all of them. Many of them, I continue to do on a regular basis. So, here they are…
Sell Stuff You Don't Use on Facebook
I love, love, love selling stuff on Facebook. I have easily made over $700 selling stuff on Facebook this past year alone. It's definitely one of the easiest and quickest ways to earn extra money for Christmas.
I love that you can just snap a couple pics, write up a couple sentences about the item, and sell it within a couple days (sometimes within a couple hours).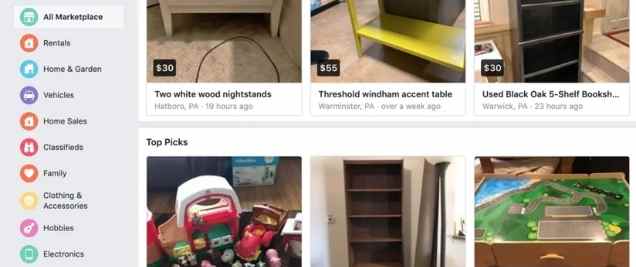 Facebook Marketplace makes it extremely easy to sell almost anything. Forget all the time and effort and clutter that comes with getting ready for a yard sale. You can easily sell things item by item as you decide you don't need them.
Plus, you can get much better prices by selling on Facebook than you would get at a garage sale or flea market. For some reason, people think differently about pricing when they are shopping on Facebook.
Plus, this strategy allows you to clear out and make room for the Christmas gifts that will be coming in.
Here's what I find sells really well on Facebook:
Toys
Furniture
Electronics
Small Appliances
Unique Items
Shoes
Purses
Home Decor Items
Tools
Unopened Items (in any category)
Here are some tips to help you succeed with this:
I don't bother selling anything that I don't think I can get at least $3 for. To me, it's not worth my time for less. I just donate the other stuff.
Be very descriptive in your description and put a lot of details in the title as well. Include measurements if applicable, brand names when you can, details about how the item works and why you are getting rid of it (Example: My son absolutely loved this toy. He played with it for hours, but he's outgrown it.)
When someone inquires about the item with "Is this still available?" don't just say yes. Say something like, "Yes, would you like to set up a time to pick it up." That gets the conversation started.
I always have people pick up the items at my house. Some people are uncomfortable with this, but it's never been an issue for me. I would hate selling things on Facebook if I had to run all over the place meeting people at different locations.
Join the local garage sale groups on Facebook and then post your items in those as well as the general Facebook marketplace (you can do it all at once within the marketplace).
Sell Stuff You Make
If you have a creative hobby that you enjoy, you can earn extra money during the holidays by making and selling things. From baked goods to crafts, knitting, crocheting, jewelry making, you name it, you can sell it. And Christmas is the perfect time to sell these types of things since people are always looking for unique gifts.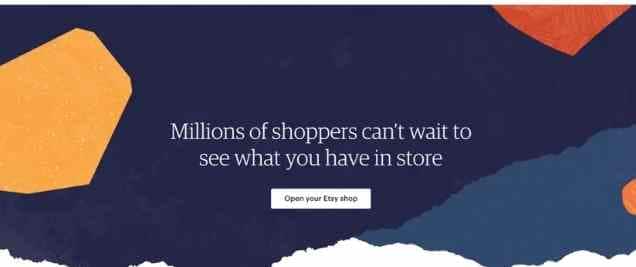 You could sell your items at a craft show or on Etsy. I even know someone who makes a bunch of jewelry around Christmas and then just sends out a message on Facebook to her friends telling them her yearly open house is scheduled. People look forward to it and it's one of the easiest and most enjoyable ways to make extra money for Christmas.
Offer Your Services
You probably have some kind of talent or skill that you could offer to people in exchange for money. Sometimes, you don't need any skills, just a willingness to perform a service for people. Here are some examples:
Babysitting
House sitting
Dog sitting
Dog walking
House or office cleaning
Tutoring
Yardwork
Painting murals
Writing personalized poems or songs
Creating personalized comic strips
Cooking home-cooked meals for busy moms
The limits are only within your own mind. What can you dream up that you can do for others to make their lives easier while giving yourself one of the easiest ways to earn extra money for Christmas?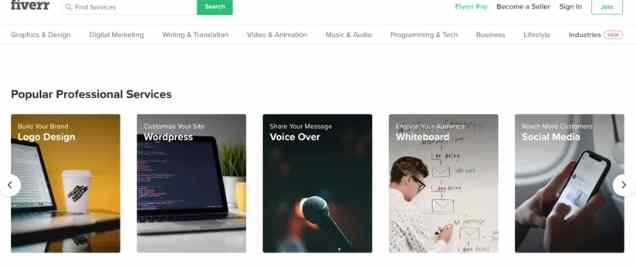 Browse fiverr.com for some ideas. It's a site where people sell all kinds of services for just $5. I'm not suggesting you sell your services for that little, but it has some pretty obscure offerings. So, it can give you ideas by getting you thinking in ways that you might not normally think.
Having said that, you might want to think about selling your services on fiverr.com. Look into it and see what you think. You can have your basic service start at $5 and then have more expensive add-ons.
Resell Products
Another one of my favorite ways to earn extra money for Christmas is to resell other people's products. There are many ways to do this strategy.
You can start an Etsy store and resell items on there. I know most people think of Etsy as a place to sell hand-made items, but I have purchased crystals on there that clearly weren't made by the person selling them. Etsy can be used as more of an online store for curated goods.
My favorite way to resell products, though, is with dropshipping. That's when you sell a product, collect the money for it and then order it from a company for less money and have it shipped directly to the customer.
There are companies who offer dropshipping services, which is really good because they ship the items out in a blind carton so that the customer doesn't know it came from them. Plus, they offer their products at a discounted rate to their dropshippers.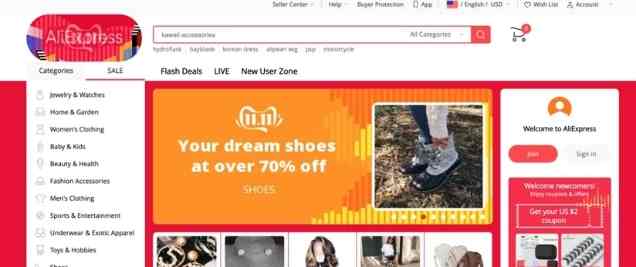 Alternatively, you can just find a really good deal and resell it from sites like AliExpress.com and Walmart. Just know that in most cases, you can't choose a blind shipping option.
There are several companies that create turnkey dropshipping websites, such as AliDropship.com. You simply pay them around $300 and they create the site based on your idea for a niche. They even load it up with products so it's ready for business.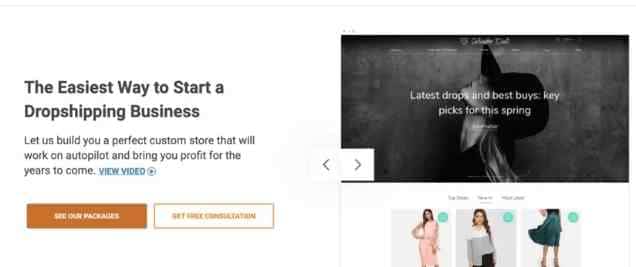 Resell Other People's Services
It's also pretty easy to resell other people's services. You serve as the middle man and make the difference between what you sell it for and what you buy it for. Here's a great video that walks you through step by step how to start a digital agency, for example.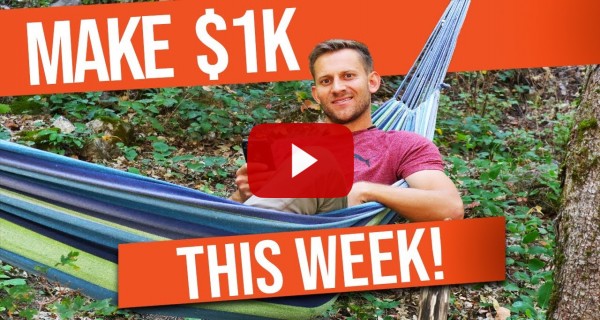 As outlined in the video, it's pretty simple to sell services like graphic design, SEO, website design, and other digital marketing services. You don't have to know how to do it; you just have to hire someone that does.
Upwork is a great place to find people who can perform these types of services. They make it so easy to see how freelancers are rated based on their past work. By finding someone who charges you about $25/hour, you could charge $50 and make a decent income. And the only work you need to do is to manage the freelancers and your clients.
Affiliate Marketing
Affiliate marketing is one of our favorite ways to earn extra money here at Buildapreneur. We teach about it non-stop, so be sure to check out our YouTube channel and our blog posts if you want to learn more.
In a nutshell, affiliate marketing is simply getting paid commissions to refer people to purchase certain products. Most companies these days have an affiliate program that you can take advantage of to earn some extra money.
If you need to build an audience first, it will obviously take more time to make money with this one. But if you know people in the market of the products you want to promote, you can make immediate cash from affiliate marketing (just keep in mind, payouts usually happen 1-2 months later).
Start with the products you use and love most. See if the company that sells them has an affiliate program. If they do, sign up, and simply make some posts on Facebook with a couple sentences about why you love it so much. You just might get some sales and make some quick cash.
Sell Digital Products & Courses
This is one of my favorite ways to earn extra money for Christmas, but it does take some advanced planning. If you like to write or you have some ideas for digital products you could create, this could work well for you. Examples could include:
E-books – The funny thing about e-books is that they have a higher perceived value than actual books. For example, it isn't uncommon for an e-book PDF to sell for $20-$45, whereas the paperback version would cost $12-$15.
Planners – Planners are huge right now. Clearly people still like to use paper and pen! Niche planners are where it's at here. There are life planners, work planners, goal planners, student planners, and planners for specific niches.
Journals – Here's another area where people still love paper and pen because journals are another big market. You can make journals for any industry or interest, such as gratitude journals, travel journals, bullet journals, spiritual journals, writer's journals, artist's journals, etc.
Printables – Here's another big one, and what's cool about them is that there is no limit to what kind of printables you can create. There are people that have full-blown businesses from just selling printables. Examples include goal setting, productivity, decluttering, organization, holiday planning, trackers, lists, quotes, wall art, idea lists, kids activities, tags and labels, and anything your little heart can dream up.
Audios – Podcasting is all the rage right now because it allows people to get great information while on the run. You could start your own podcast (which earns money from sponsors) or you could sell MP3's containing meditations, audio books, or music.
Graphics & Photos – Plenty of photographers and graphic designers are earning a living by selling their products instead of their services. You can sell photos on sites like iStockPhoto.com or on your own website. You can sell graphic art on sites like Etsy and Creative Market.
Digital Courses – People love to learn online these days because it gives them the freedom to learn at their own pace and in the convenience of their own homes. Courses can be created with any combination of videos, audios, written content, and more.
To help you learn how to create a course, watch this video: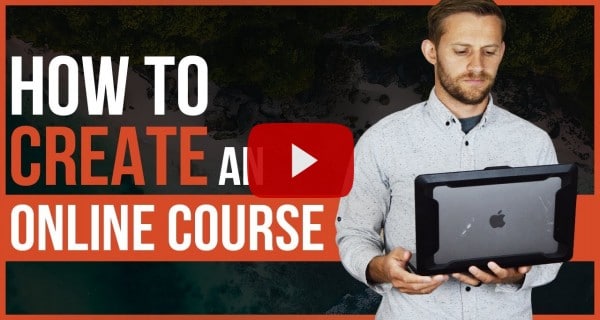 Once you have your digital product created, you can sell it on any of the following places online:
SendOwl – On this platform, you can offer products, memberships, and subscriptions. Affiliates of SendOwl can sell your products to help you gain more visibility.
Udemy – This platform is well-known for quality content, and it's great because they promote your products for you in their marketplace.
Your own website – If you use WordPress, you can use the Easy Digital Downloads plugin or the LearnDash plugin to add your digital products to your own website.
Make Money From What You're Already Buying
When you're looking at ways to earn extra money for Christmas, this one actually helps you do it while you are shopping for your Christmas presents.
I'm not big on a lot of these cashback-type apps, but this is one that actually works! You can shop on a ton of different stores online and earn some nice cash back simply by doing it through Rakuten (previously known as Ebates).
It's extremely easy if you use the Chrome extension because whenever you go onto a site that can earn cash back from Rakuten, the extension will let you know. Then you just click on it and it will start recording your cash back. They deposit the money into your PayPal account each month.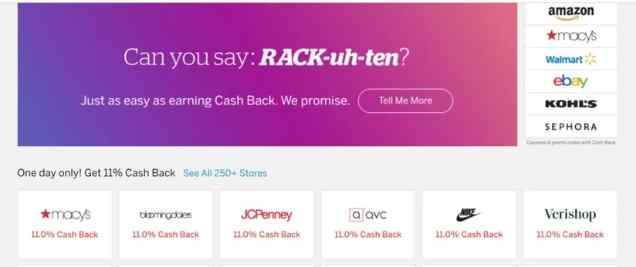 Use an Amazon Rewards Credit Card
I have had my Amazon credit card for so long now, I don't even remember when I got it, and I absolutely LOVE it. I get so much free stuff from Amazon each year. It's truly awesome! Sometimes, I save it up before the holidays and then I have a few hundred dollars to spend on Christmas presents.
Instead of paying for things with cash, I just use my Amazon Visa credit card. I pay the balance off each month so that I don't incur interest. And each month, I receive cash back rewards in my Amazon account. Then, when I make a purchase on Amazon, I can apply the rewards to it.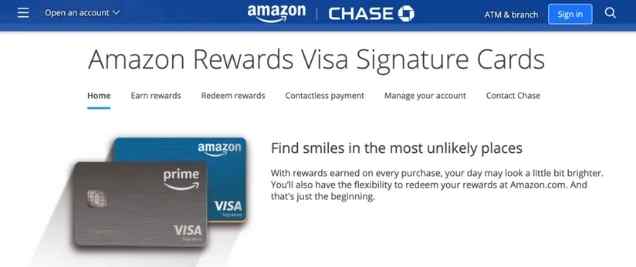 Direct Sales
Direct sales can be a fun way to earn extra income, especially if you really believe in the products you sell and enjoy talking about them. There are so many different companies you could get involved with, such as:
Pampered Chef – kitchenware
Arbonne – natural skincare
Creative Memories – scrapbooking supplies
Discovery Toys – educational toys
CUTCO – fine cutlery
 doTERRA – essential oils
Isagenix – weight loss products
Java Momma – coffee and tea
Le-Vell – wellness supplements
Noonday Collections – handmade jewelry
Rodan + Fields – skincare
SendOutCards – personalized greeting cards
Smart Living Company – home decor
Thirty-One – bags and purses
And so many more
Choose one you believe in and whose products you love and then it won't feel like work. Hold parties and earn quick cash to spend on Christmas. Once you build up a clientele, the work will be even easier because you will receive repeat orders without having to do so many parties.
In Conclusion
These ways to earn extra money for Christmas are solid and can easily get you several hundred to several thousand dollars extra for holiday spending.
Now, if you want to plan ahead and start developing a passive income stream so that you don't have to worry about this next year, we've got tons of ideas and information for you here at Buildapreneur.
Get started with this free offer below…
Want to Earn a 7 Figure Passive Income?
It's more than doable! This masterclass will show you how.

Get it for Free Here
Looking for more ways to earn money?
Check out the video below to learn how I went from $0 to $3,000,000: