Let's face it, the idea of getting paid to talk to lonely people might sound like a scam or a recipe for danger. 
But believe it or not, it's a legitimate way to make money and provide emotional support to those in need. 
As humans, we all crave connection and companionship, and some are willing to pay for it. 
In this guide, I'm going to show you 13 different ways to get paid to talk to lonely people. And don't worry, whether you're a man or woman, there's something here for everyone! 
So, without further ado, let's dive into the world of paid friendship.
Real Websites to Get Paid to Talk to Lonely People
Rent a Cyber Friend

Rent a Friend

FlirtBucks

FriendPC

CashChat

Phrendly

Rent a Date

ChatOperatorJobs

Premium.Chat

Text121 Chat

SugarDaddyMeet

Fiverr

Papa
Rent a Cyber Friend
I get it. "Get paid to talk to lonely people from your home"? Yeah right. 
Surprisingly… Rent a Cyber Friend makes it possible.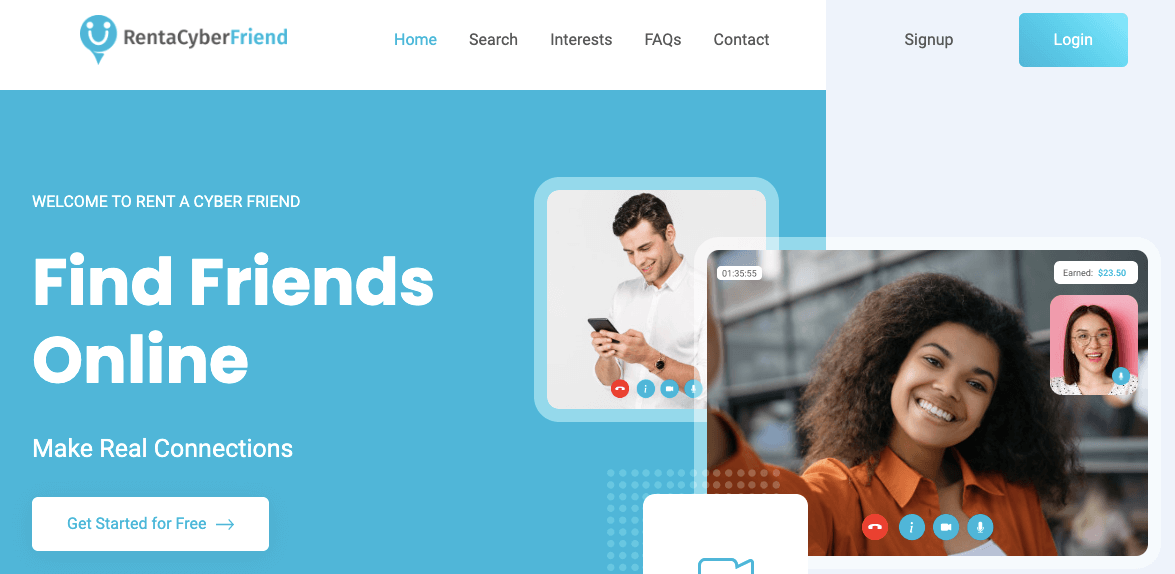 This online platform allows you to become a virtual companion to people who are looking for friendship and companionship…
To get started, simply sign up for an account and become a paid member. You'll need to pay a small monthly fee… But in return, you'll have access to a range of features that can help you make money online.
With Rent a Cyber Friend, you can set your own rates and choose your own hours. 
Plus, the platform is designed to protect your personal information and keep you safe while you're connecting with new people online.
Whether you're looking for a way to supplement your income or just want to share your social skills with others, RentaCyberFriend is a great option to consider. 
So why not sign up today and start earning money as a virtual companion?
Rent a Friend
Rent a Friend is here to save the day! 
This popular website offers in-person, online, and phone friends for all your lonely heart desires.
It's been around for over a decade, so you know it must be good (or at least desperate). 
Originally only available in the US, it's now made its way across the pond to the UK. 
Because let's face it, British people are just as lonely as everyone else…
But before you can start swiping through potential friends like you're on Tinder… You'll need to take a short questionnaire to determine what kind of personality you have. 
Rent a Friend will then use their advanced algorithms (aka magic 8 ball) to match you with people you're likely to be compatible with.
Once you're paired up, you can communicate with your new friend through email or instant messaging. Want to get even closer? 
You can even participate in online gaming together or attend virtual events (because nothing says friendship like attending a Zoom webinar together).
And if you're feeling really adventurous, you can even meet up with your new pal in person. 
So why not take the plunge and rent a friend today? 
FlirtBucks
Hold onto your hats, folks…. This one's a little spicy! 
Introducing Flirtbucks, the job where you get paid to talk to lonely people. 
As a chat operator, you'll be the feminine force these fellas need to unpack all their pent-up stress and problems.
Don't worry, it's not as explicit as some of those other chat operator gigs. 
You're required to use a webcam, but the site's rules only allow you to see each other's faces (in theory). *winks*
So how does it work? Simple. 
You log in and start chatting with these lonely lads about their day, their problems, and their interests. Some might want advice, while others just need someone friendly to shoot the breeze with.
And the best part? You could make up to $30 per hour chatting away! 
That's almost $5,000 a month if you work full-time. I mean, who needs a regular 9-to-5 when you can get paid to flirt?
Of course, if you're not comfortable with the whole webcam thing… This might NOT be the job for you. 
But if you've got a winning personality and a face to match, why not give it a shot? 
Your bank account (and some lonely men) will thank you.
FriendPC

Get ready to become a virtual social butterfly and earn some cash with FriendPC! 
This platform lets you chat with fellow humans online and make money at the same time.
But that's not all! 
You can offer in-person meetups, mentorship, or even adult conversations if that's what floats your boat.
FriendPC gives you the power to be your own boss. You set your rates and hours and even get a referral bonus for recruiting others to join.
Plus, with its user-friendly payment system, you'll get paid the same day you have a virtual chat. So go ahead, chat your way to the bank with FriendPC!
CashChat 
Oh wow, another chat and earn money app. 
Because what we all need is another way to stare at our phones and text endlessly. 
But wait, there's more! This app also pays you to video call, buy airtime, transfer money, and even post on your precious social media status. 
Because clearly, we need to be incentivized to share more of our personal lives online. 
And the best part? 
This get paid to chat app is available to anyone, anywhere in the world. Just what we need, more mindless phone scrolling for profit.
Phrendly
Oh boy, another app that pays you to be someone's friend! 
Phrendly is the perfect place to find people who are willing to chat with you, whether it's innocent small talk or something a little X-rated (Hmmm…). 
And hey, as long as you're comfortable with what you're being asked to talk about, why not make a little extra cash on the side? 
The payment method may be a bit unusual – people have to buy you virtual drinks, which are worth a whopping $0.35 – but for phone and video calls, you get to set your own price. 
The longer you talk, the more you'll earn! 
Just be careful not to set your rate too high, or you might not get any takers (unless you're incredibly charming, of course). 
And if someone really likes you, they can always buy you another drink. 
So what are you waiting for? Give Phrendly a try and see if you can turn your social skills into cold, hard cash.
Rent a Date
Looking for a quick way to get paid to talk to lonely people being someone's arm candy? Look no further than Rent A Date! 
This gig is strictly in-person. The site connects people in need of companionship with those willing to provide it in person. 
From social events to a night out on the town, you can earn up to a whopping $165 per hour as an in-person companion – and that's with a two-hour minimum, folks! 
However, if you were hoping to earn some money by texting or talking on the phone, then you're out of luck with Rent A Date. 
But hey, if you're a big fan of typing and chatting, don't worry! 
I've scraped up 15 other sites that will pay you to type away to your heart's content. Make sure you check it out! 
ChatOperator Jobs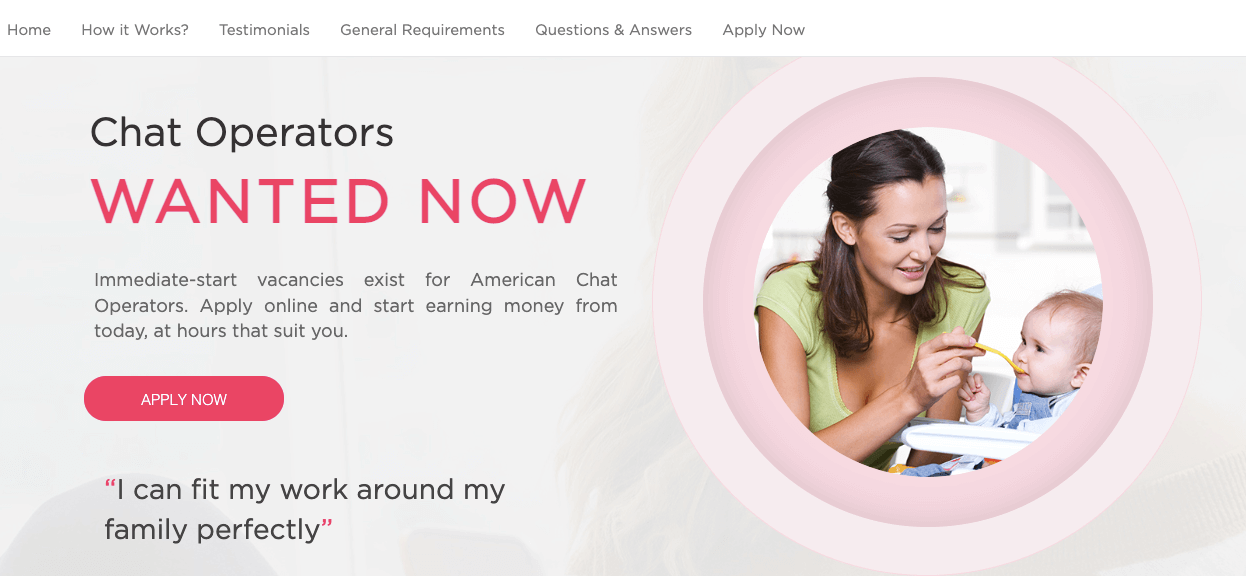 ChatJobOperators is just the site for you if you love spending your time texting random men about anything and everything. Yes, including their strong adult-oriented messages. 
Who needs to see the person you're chatting with, anyway?
And if the idea of potentially sending explicit messages doesn't faze you. You'll be thrilled to know that you can make a whopping $0.13 to $0.19 per message! 
That's right, no need to waste your time with pesky phone calls or video chats. Just log in and start typing away.
Oh, and don't worry about setting aside time for this gig. As long as you respond to 75 messages every three weeks, you're good to go. 
Whether you want to make this your full-time travel job or just a work-from-home side hustle, the choice is yours.
But wait, there's more! 
To qualify for this fantastic opportunity, all you need to do is be at least 23 years old, have a PayPal account, and know how to type with proper grammar (no txt speak, please). 
Payments are made via PayPal, so you can just sit back, relax, and watch the money roll in.
Premium Chat
Oh boy, have I got a treat for you!
Premium Chat is the ultimate online service for all you experts out there. 
Yep, that's right. 
If you're a social media influencer, coach, counselor, model, or just about anyone with a smidge of expertise, you can charge people to chat with you.
And get this – it's not just for lonely people. Oh no, no, no. This site is perfect for all those folks out there who are just dying to get their hands on your invaluable advice. It's like a super fancy, informal consultation.
And the best part? 
You get to choose when and how much to charge. 
So if you've got a business, a following, or just a whole lot of know-how, this could be your chance to get paid to talk to lonely people.
Or, if you're feeling charitable, you can chat with lonely people too. The world is your oyster!
Text121 Chat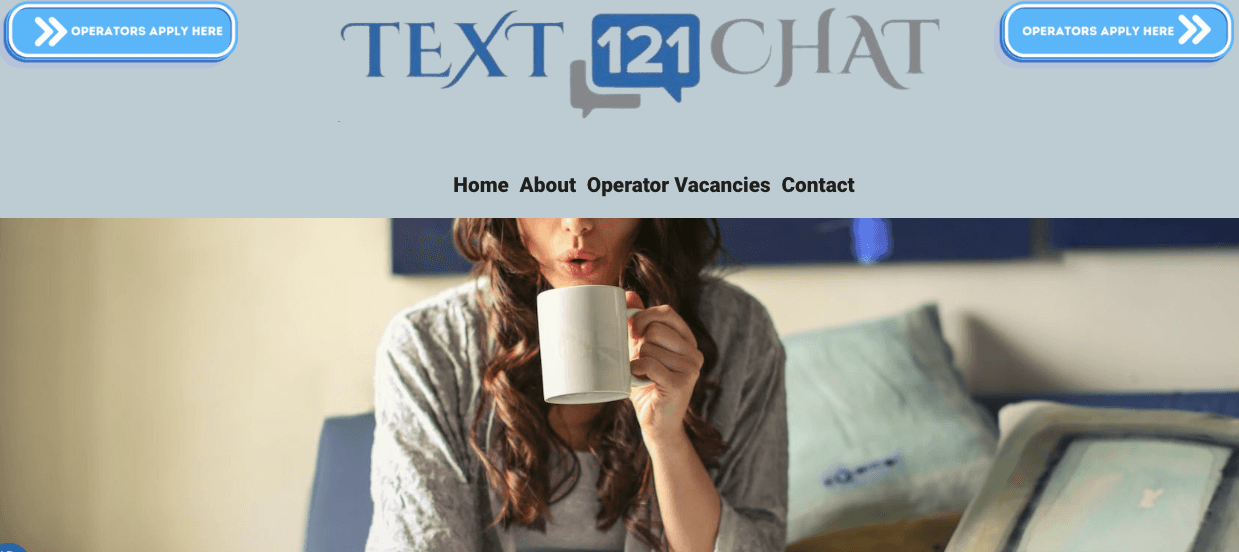 Text121 Chat is a UK-based agency that's been around for a while, so you know they're legit. 
They offer both phone and text chat options for all you social butterflies out there. 
But don't think this is some easy gig where you can just chat away in your PJs, oh no. 
Text121 Chat is more like a boss than a freelance platform, so there are strict requirements you'll need to meet if you want to work for them. 
As for how much you'll earn, well, you can expect to make a whopping 7 cents per text. That's right, you read that correctly. 
But hey, if you're feeling bold and want to work in the adult section. This can be a great way to get paid to talk to lonely people.
SugarDaddyMeet

SugarDaddyMeet – because nothing says "I have self-respect" quite like getting paid to be someone's sugar baby. 
If you're okay with the idea of meeting older men in person and engaging in a more adult kind of friendship, then sign up for SugarDaddyMeet today!
As a sugar baby, you can expect to get showered with gifts and cash in exchange for providing some much-needed company to lonely and wealthy men. 
And the best part? The earning potential is limitless! 
Some sugar babies are making over $1000 a week just for being someone's arm candy. 
Fiverr
Alright, let's talk about Fiverr to get paid to talk to lonely people! 
Because who needs real friends, right? 
Just sign up for Fiverr and start offering your services as a professional companion. 
It's so easy, even a lonely person could do it! 
And don't worry, being an online friend is totally a legit service to offer on a freelance site like Fiverr.
Just make sure you're clear about what you're offering because I wouldn't want anyone to mistake you for a real friend or anything. 
And as for how much you can make, well, according to my extensive research (aka a quick Google search), the going rate for online friend services is around $10 an hour. 
So get ready to make it rain!
Papa
And the last one on my list is… Papa, the ultimate solution to get paid to talk to lonely people! This website is all about talking to seniors both males and females.
Becoming a papa pal is a breeze – just sign up on their website, provide your phone number, and voila! You're ready to go! 
And if you're lucky, you may even get to visit seniors in person – what a treat!
So, how much can you earn as a papa pal? 
Well, brace yourself – you can make a whopping $15 per hour! 
And if you're really lucky, you may even get some extra cash as daily or weekly bonuses. Plus, Papa will reimburse you for commuter mileage – who could ask for more?
How Much Can You Expect to Earn?
Alright, folks, we've come to the end of our little list. 
But before we bid adieu, let's address the burning question on everyone's minds: How much money can you make by chatting with lonely people?
Well, well, well. Most chat platforms pay a flat rate per hour or message. 
So, if you're lucky enough to be getting paid hourly, you can expect a generous payout. 
Wait for it…drumroll please…between $10 and $50 per hour! 
But hold on, don't go splurging just yet. These rates are often communicated on a per-minute basis, so you might wanna do the math before booking that dream vacation.
And if you're stuck with text-based platforms, the rates will likely range from a whopping $0.10 to $0.20 per message. 
But don't worry, you might still strike it rich! There's always a chance that you'll fall into the upper end of these ranges, right?
Of course, the amount of cash you make will depend on the level of demand you can generate and the amount of time you can invest. So, no pressure or anything.
Is it safe to get paid to talk to lonely people?
It's that time again. Time to talk about safety. I know, I know, it's not as exciting as getting paid to talk to lonely people. 
But hey, safety first, am I right?
So, here are some tips to keep your identity safe:
First things first, if you're meeting someone in person. Make sure to let your friends and family know where you're going. Because let's face it, meeting a lonely stranger can be a tad risky.
Secondly, use money apps like Cash App or Amazon wishlist for payments. You don't want to give out your bank details to someone you just met, do you?
And last but not least, if you don't want to reveal your true identity. Use a fake name. Because who needs their personal information floating around on the internet, right?
Stay safe out there, chat hostesses and online friends. Don't let those lonely people lure you into a trap.
Final Thoughts
Well, that's it folks. 13 different ways to get paid to talk to lonely people. 
I won't lie. Researching this was a headache.
I mean, there were so many scammy and shady websites out there, it's a wonder how anyone manages to find a legit opportunity.
But hey, if you're up for it, and you don't mind being someone's online friend or companion. Then who am I to judge? 
Just remember to stay safe and protect your personal information at all times.
If you're not feeling up to get paid to talk to lonely people. No worries. 
I've got you covered with a list of 97 other side hustles you can try out. 
And if you can't find something you like on that list, then sorry my friend, I think you might just be a bit lazy.
More From Buildapreneur