"Goodbye Syracuse, hello Singapore!"
Traveling can be one of life's most rewarding experiences, but not everyone has the finances to make it happen. 
Thankfully, getting paid to travel isn't rocket science. 
So if you're feeling wanderlusty but aren't sure how you'll support yourself while out of the country, fear not, because we found 12 ways to get paid to travel. 
1. Telecommute 
Telecommuting is more popular than ever because it saves employers money, and remote workers tend to be at least as happy and productive as their office-bound counterparts. 
In McKinsey's third American Opportunity Survey, one-third of respondents said they could work from home five days a week if they wanted to, so telecommuting is a very real possibility.  
It's also a great way to get paid to travel, but it all depends on your employer, what you do, and whether you can deliver the same quality of work as before. 
If so, your boss may not care where you live, and in many parts of the world your salary will go a lot farther. 
2. Transfer Abroad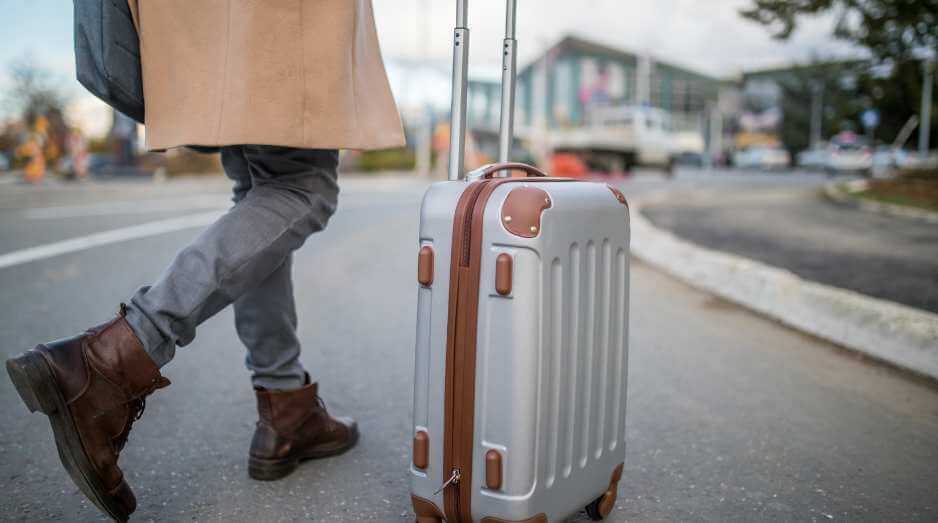 Newsflash – multinational companies have offices in at least one other country. 
If you work for one, there may be open positions at foreign offices at this very moment. 
The fact that you already work for the company gives you a huge leg up, and your employer may save a ton of money by transferring you instead of finding, hiring, training, and relocating an outside candidate. 
You can even consider doing a different job within the same company, so don't limit yourself if you have other skills. And remember, you'll probably get relocation assistance and help with visas and work permits too. 
3. Work for Uncle Sam
According to the Partnership for Public Service, the U.S. Federal Government employs workers in more than 150 countries. 
More than half are between 25 and 50 years old, and they're not all doing boring desk jobs in out-of-the-way embassies. In fact, the federal government employs everyone from teachers and engineers to doctors and counterintelligence specialists. 
Competition is high and many positions are filled in-house, but working for the Federal Government is worth considering if you want to get paid to travel. 
4. Become a Freelancer or Consultant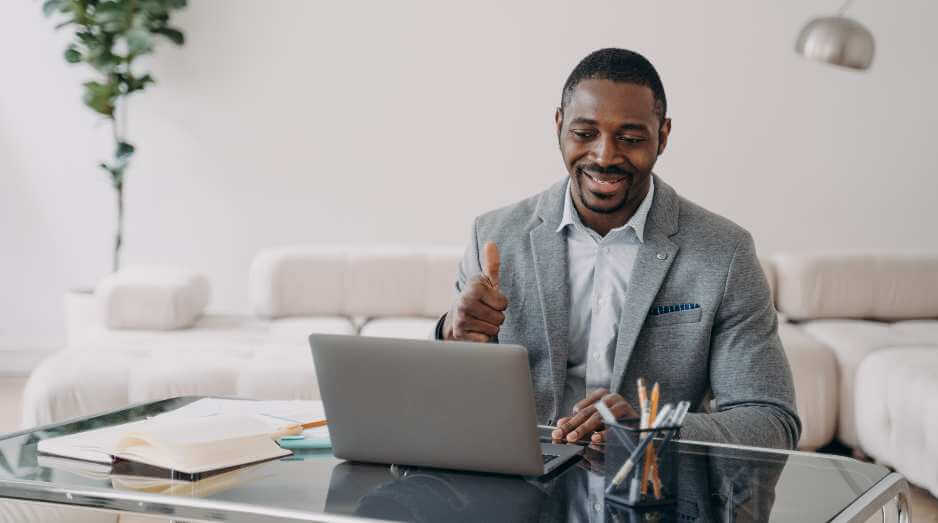 According to Zippia, there were more than 70 million freelancers in the United States in 2022. 
Freelancers can be everything from virtual assistants and content creators to product testers and graphic designers.
Giving up the security of a "real job" to become a freelancer can be intimidating, but it also opens up a world of possibilities when it comes to getting paid to travel. That said, you'll have to build a client base before revenue starts rolling in, so it's a good idea to have a modest nest egg set aside to get you through the lean times.  
As an entry level travel writer you may be able to get gigs without experience, but you'll need bonafide skills to be a true consultant. 
5. Help Raise Other People's Kids 
Au pairs and nannies do everything from running errands and dressing minor wounds to light housework and helping children with their homework. 
While au pairs live with families and receive monthly stipends, nannies are generally salaried employees who live offsite. These positions aren't for everyone, but they're both worth considering if you like kids, have a meticulous background and verifiable references, and want to get paid to travel. 
And remember, everything is negotiable, so don't be afraid to address pay, duties, and other contract terms before agreeing to an offer. 
6. House Sit
House sitting is when you live in and care for someone's home or apartment while they're living abroad or on vacation. 
You may have to water plants and clean a litter box or two, but they're small prices to pay for having a rent-free residence to yourself. Better yet, you may even get paid for your time and work, and you'll probably have lots of free time to explore and pursue other side hustles as well. 
You'll need to prove that you're competent and reliable to land your first job, but if you can, house sitting may be an option for anyone looking to get paid while traveling. 
7. Sell Photos 
Globetrotting shutterbugs used to be able to make a decent living selling photos to travel magazines before the internet screwed everything up.  
Those days are long gone, but selling photographs can still be a worthwhile side hustle for those looking to supplement their incomes and get paid to travel.  
Most photographers sell their photos to agencies like Shutterstock and Getty Images because they can simply upload their digital images and let the company handle the rest. Photographers earn a small royalty for each photo that sells, but you can also look for individual clients that publish material related to the places you've visited. 
If you can pass your local knowledge onto readers, your customers may pay you to write posts to accompany your photos as well. 
8. Get into Affiliate Marketing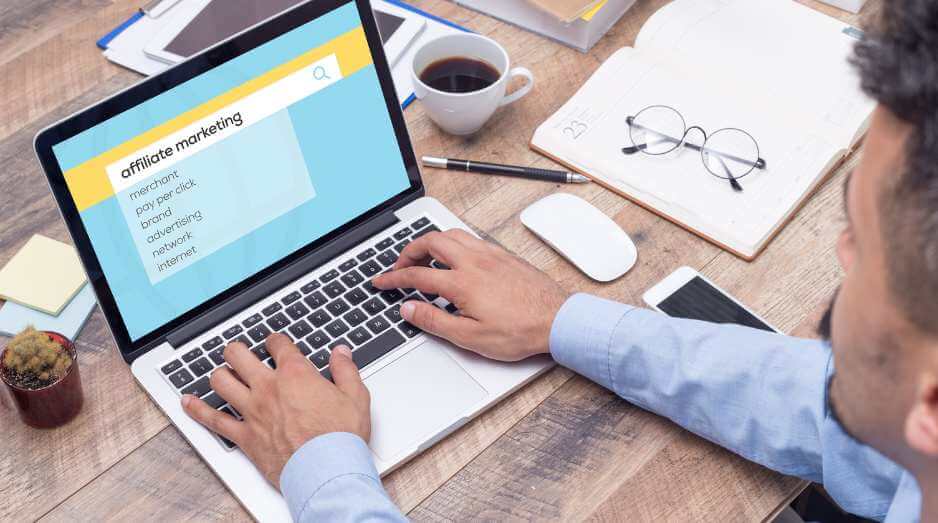 With affiliate marketing, you use your blog or website to link to products and services sold on other blogs and websites, and you get paid whenever someone buys something after following one of your links. 
Commissions are relatively low, but it's all about driving traffic and linking to products and services that interest your visitors.
According to Statista, affiliate marketing revenue grew from less than $2 billion in 2010 to more than $8 billion in 2020, so it's worth looking into if you want to get paid to travel. 
With Amazon's affiliate marketing program for example, participants can make commissions by linking to everything from watches and sandals to beach towels and passport holders. Just remember that you need to have a platform to display links before getting into affiliate marketing. 
9. Try Display Advertising
With display advertising, sellers use images and videos to promote their products and services on your app or website. 
Monetizing your site and allowing display advertising is easy, and you'll get a commission every time someone clicks on an ad. Commissions are generally small, but the more clicks you get the more money you'll make. 
It may be slow going early on, but display advertising can eventually turn into a lucrative revenue stream for anyone looking to generate passive income while traveling. 
Google Adsense and Apple Advertising are among the biggest players in display advertising, but there are other options too. 
10. Build Brand Partnerships
Brand partnerships are mutually beneficial agreements that help businesses attract new customers and add value to their products and services. 
Drumming up brand partnerships can be easy if you already have a YouTube channel with two million subscribers or a website that gets tons of traffic.
If so, well-known companies may actually seek you out. If not, you'll have to reach out to clients on your own, but you'll need to convince them that they'll benefit from the arrangement before they'll start paying you to travel.  
11. Become a Tour Guide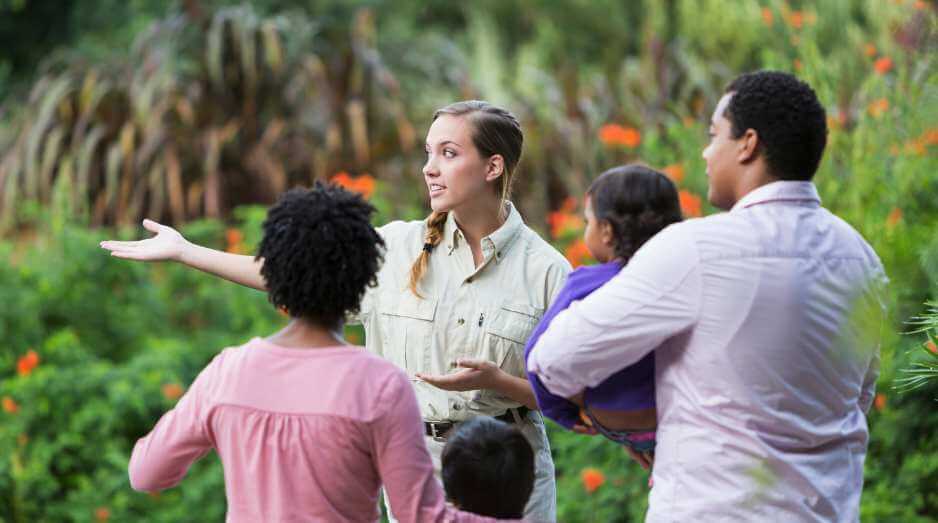 Becoming a tour guide is another way to get paid to travel, especially for reliable, outgoing folks who know a lot about the history and attractions in the places they live or have visited. 
Tour guides can work as freelancers or as employees of established companies. Working independently may offer more freedom and better pay, but independent tour guides generally have to find their own customers, so networking and marketing are imperative. 
Just keep in mind that some countries require tour guides to be licensed, and others restrict or prohibit foreigners from being tour guides altogether. 
On the other hand, tour guide positions are also available domestically if you want to get paid to travel within your home country. 
12. Become an Instructor
From painting to taekwondo and creative writing and glass blowing, instructors are in high demand around the world. 
One of the great things about being an instructor is that you'll get to interact with people from all walks of life who are passionate about the same things you are. 
Better yet, your students can help you get paid to travel.
Getting your first client can be as easy as joining Facebook groups, meeting up with expats and locals, and letting them know who you are, what you do, and why they should hire you as an instructor. 
Also keep in mind that you can be an online or in-person instructor depending on what you're teaching, where you're teaching it, and which method your customers prefer.