3 Ways To Make Money Online
Some of the richest people in the world will tell you that you should never depend on only one source of income.
In my experience, I can tell you that is sound advice.
It doesn't matter whether you have a well-paying full-time job or not, a side hustle that you can do at home is something you should consider. 
The extra cash could help you clear debts, save up for a vacation, or prepare for your retirement. The possibilities are endless. 
Well, the side hustle options are endless too. In this article, we'll just graze the tip of the iceberg, yet you're likely to find something you can sink your teeth into.
Get Inspired With These Side Hustles at Home
Here are some of the best ways to start one or more side hustles at home…
1. Create A Blog
2. Transcribe
3. Trade
4. Tutor Children
5. Freelancing
6. Get Creative
7. Complete Online Surveys
8. Proofreading
1. Create A Blog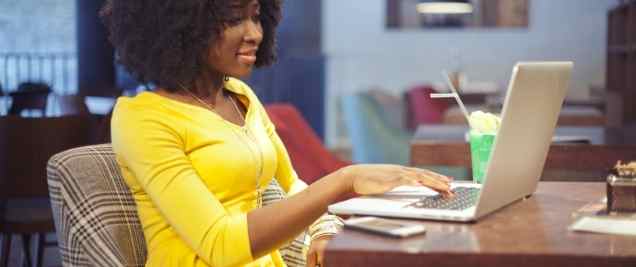 I couldn't have started this list off better. Starting a blog is such a quick and convenient option that its popularity is no real surprise.
Now, I'm not saying it's going to be easy. Even the best bloggers out there will tell you that growing a blog is challenging at the best of times. 
While starting a blog is not difficult in and of itself, the same can't be said about growing it. It'll take you minutes to start a blog but years to grow it, in other words.
Don't worry though! A few handy tips and enough patience are the keys here. I'll even give you a couple tips right now…
Play to Your Strengths 
No matter if you're starting a blog or putting out content of any sort, you can't just pick a niche that's popular and try to write about it.
You'll only be at your creative best when you're passionate about the topic or niche. That will fuel your readers' interest while making it a fun adventure for you as well. 
It also helps to identify what target audience you're going for. After all, you can talk about one topic in various different ways. You'll have to match your style to what would ideally appeal to a target audience of your choosing. 
Write for Other Blogs 
Working as a guest writer for another blog every now and then could really help your own blog.
This works mainly when you write about topics pertaining to your chosen niche. Also, make sure these blogs have enough of an audience to really make a difference. 
Engage with Other Bloggers 
Networking is one of the best things you can do to grow your blog. If you get the hang of networking, you'll be able to get more traffic on your blog. How? By asking fellow bloggers to share your posts, of course. 
You can approach bloggers via their social media channels and ask them to promote your work. This has worked for me more than once. Not all bloggers will be willing to help but you'd be surprised how many are!
Once you have your own blog, you can start making money from it by promoting products.
Here are some great resources to check out:
2. Transcribe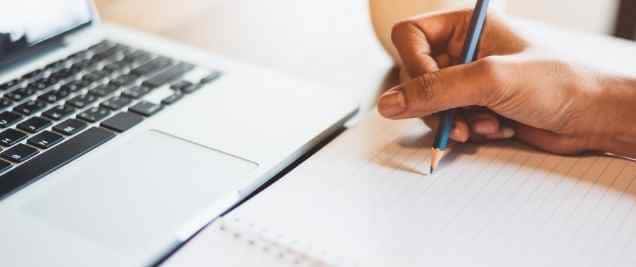 Wondering if transcribing is for you? These questions will help:
Do you enjoy typing?

Do you type fast?

Are you a good listener?

Can you make sure your work is free from errors?
If you've replied yes to these questions, transcribing may be the side hustle for you.
Weigh the Pros & Cons of Transcribing
Transcribing involves listening to audio files and typing out what you hear. I know, it sounds like a piece of cake, but it's not.
It does have many advantages though.
PRO: It has flexible hours. It doesn't matter if you want to work 3 hours a day or 3 hours a week – there's a transcribing job out there waiting for you. 
CON: I have to say though, transcribing is not for the easily bored.
It requires a good amount of patience to be able to listen to the same audio file over and over again to ensure you've typed it outright. It can also be frustrating that the files are often unclear or thickly accented. 
PRO or CON (depending on how you look at it): You can expect at least $15 per audio hour of work. It can even go up to $25 or more as you gain more and more experience. Legal or medical transcribing pays the most. 
WARNING: Audio hours in transcription are not the same as regular hours. An audio hour refers to the length of the audio hours you transcribe, and it usually takes longer to do the work. 
What You Need & Where to Find Transcription Work
Most companies would require you to have a computer, a sound internet connection, and transcription software to start working.
When searching for a rewarding side hustle you can do at home in the transcribing arena, check these out:
Quicktate – It's perfect for beginners as it asks you to pass a typing quiz when you register. It usually deals with memos, letters, etc. 
Tigerfish – One of the oldest transcribing networks in the world, this company won't give you a clear idea of their pay rates, etc. before you apply. 
Transcribe Anywhere – This website is especially useful if you plan on starting your own transcription business someday. It contains a wealth of courses that teach you how to transcribe, how to create client contracts, etc. 
Here's a list of companies that hire online transcription freelancers.
3. Trade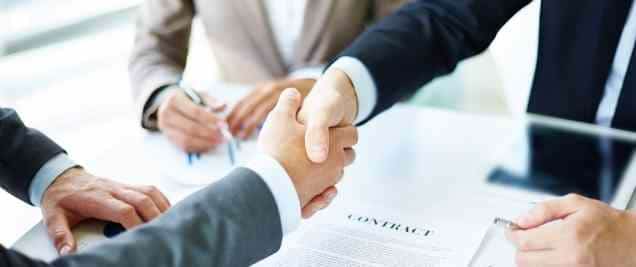 Not talking about trading on the stock market here.
What I'm talking about is buying some items at discounted rates and selling them for higher rates. 
Garage sales, discount stores, and wholesale marketplaces would be a good place to start here. If you have a knack for picking up items that'll sell quickly, you could even make a career out of this.
Trust me; I've known many people who have!
Where to Sell
First and foremost, pick the online platform you can work with best.
For instance, if you want to sell handmade items that showcase fine craftsmanship, work with Etsy.

If you can ship the items yourself, consider eBay.

If you want to sell local, there's Facebook Marketplace.
How to Price Items
You can get a clear idea of what similar items are selling for on the platforms you plan to sell on.
Once you do, ask yourself: is my item in a good enough condition to demand such a price?
If it is, you can go ahead and price it that way. If not, consider slashing your price or your item most likely won't sell. 
How to Write Your Description
Next, when you're including details and descriptions of the items you're selling, keep it simple. You don't want to bombard your readers with technical jargon or too much information.
Instead, present them with clear, concise details of the pricing, features, etc. 
Also, if you're selling used items, make sure you mention this in your description. Your readers will want to know the exact condition of what they're buying so mention any dents, scratches, etc. that may be on your product.
If they have any product-related queries, reply to them in a prompt and professional manner. 
Decide on Shipping, Delivery or Pick Up
Finally, decide on how you'd like to be paid and the location of delivery. If you don't plan on shipping, you'll have to either deliver the items yourself or have buyers pick them up from your house. 
While it does take a fair amount of research and acumen, reselling items online can be a lucrative side hustle to try from home. 
4. Tutor Children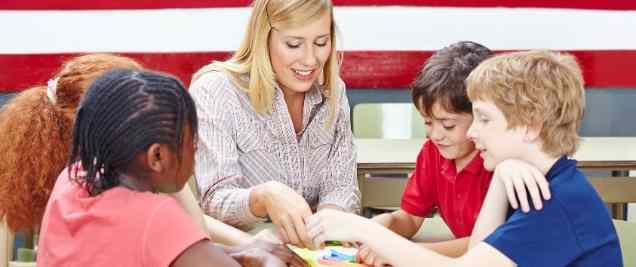 Tutoring is one of the best-paid jobs online.
You can teach children anywhere in the world from the comfort of your home with many online coaching websites. 
Though it seems challenging, it can be a rewarding side hustle too. And here are some tips to help you with this one…
Choose A Subject To Teach
It almost goes without saying, but you should choose a subject you actually enjoy.
That way, duh, you'll actually enjoy it.
But before you register as a tutor, make sure you have more than just a basic understanding of the subject you want to teach. If you need to take out a few weeks to educate yourself on the topic, do so. 
If you've worked in a field and have experience to share, you can go online to teach technical skills too.
Decide on a Teaching Style 
The thing about online tutoring is that it can pertain to more than one method of teaching:
If you're comfortable with speaking in front of a camera, make videos.

Prefer writing? Make lecture notes.

Good with graphics? Consider using these in your videos.
If you decide on a set style and stick to it, you'll soon be an in-demand tutor and your skills will be rewarded well. 
Choose an Online Platform 
Once you've decided on your subject, course pattern, timings, etc, you can go ahead and choose your platform.
Instead of creating your own platform, get registered with an online tutoring website. It'll be your fastest and easiest way to take off with this side hustle at home. 
5. Freelancing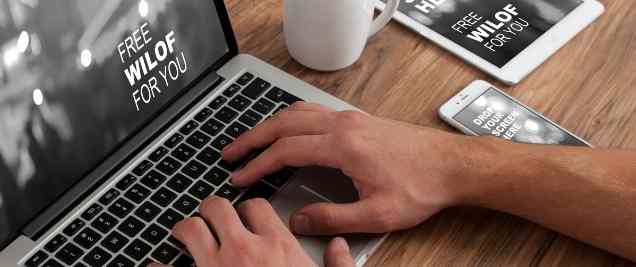 Freelancing is another great, flexible option for a side hustle from home – I can certainly vouch for that.
And the best part about freelancing is that it encompasses such a wide variety of jobs.
Freelancing can be about writing, reading, making videos, designing, editing, and much more. 
The independence that comes with freelancing from home is hard to beat. In the most basic sense, freelancing is about working for different companies without having to register as one yourself. This is normally done on a task-by-task basis rather than a contractual basis. 
How to Find Clients
While freelancing, you don't need to look for clients. The platform you register on will give you lists of clients and you can apply to them right there.
Your main challenges, in this case, would be writing good proposals to your clients and maintaining a good working relationships with them.
Additional Benefits to Freelancing
Many freelance websites even offer you additional training for your skills. So, it doesn't matter if you only have a basic idea of what you want to do. With freelancing, there's always potential to build on and expand your skillset. 
Freelancing is also a great way for aspiring entrepreneurs to begin their journey as self-employed individuals. It's usually flexible enough to accommodate your day job as well.
This is especially useful for those wishing to make a bit of extra cash and can't think of any other side hustle they can do at home. 
I've made more than a fair amount of money freelancing myself which is why I'd personally recommend this side hustle.
There are few other jobs that pay as well for working from home with minimal skills. And if you do have skills, you can make a lot of money freelancing.
Freelance Tips
With freelancing, the key is to market yourself as best as you can. Since clients mainly hire you based on your written proposals and experience rather than your qualification, self-promotion is extremely important here. 
Also, a word of advice: make sure you keep practicing your skills (such as writing or web designing) even when you're not currently hired. This will sharpen your skills and give you a great confidence boost too. 
6. Get Creative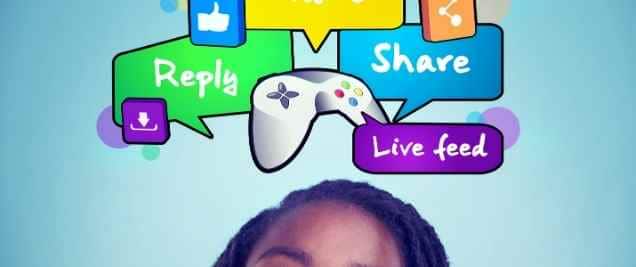 If you're artistically inclined and skilled at say, graphic design, jewelry-making, craftwork, tailoring, etc, you may be able to make a side hustle out of it from your home.
If done right, this can be a great way to get paid for your favorite hobby. But here's some tips to make it work…
Sell Quality Products
It's very important that you're firm on quality and pricing when it comes to selling your own handiwork online. After all, it's a matter of your reputation too. 
There's no shortage of competition out there so if you compromise on quality, don't expect to have loyal customers.
It can be hard to make what you're worth with handmade products since you are also competing against factory-made products that are priced low because they're produced in bulk and at lower costs.
So, don't compete with those products. Keep your price-point high and sell luxury. Sell your products based on the fact that they are handmade and make them high quality.
Specialize
What you have to understand about selling your work online is that variety doesn't equal more customers. For instance, if you're good at making dresses, then sew and sell dresses.
You shouldn't sell coats and skirts too just for the sake of variety – especially if you're not adept at making them. 
In doing so, you'll be able to specialize and establish a target consumer base for your products.
7. Complete Online Surveys 
I've added this one really low on the list since it's probably the lowest paying. Taking online surveys to earn cash may just be the most tedious way to earn money online, but it's an easy way to make money all the same. 
A good way to evaluate whether or online surveys are worth it is to ask yourself the following set of questions:
How much money do I want to make per hour?

Is my time currently employed doing something productive?

Do I have enough patience to fill out surveys with more or less the same questions over and over again?
You may have noticed that these questions point to this: online surveys are ideal for those who have too much time on their hands, such as a college student on a summer break. 
What Are Survey Sites Like?
It doesn't take much time or effort to start taking surveys online – anyone with a smartphone and internet connection can do it. You'll need to enter your basic details and payment information to register and that's about it. 
Most websites I came across also have pre-surveys before every survey. They ask you to answer some basic questions before they determine if you should take the survey.
Many trusted survey websites gather all the information they require from you in the form of basic personality tests, etc. to determine what sort of target audience you'd make.
This will help you save time while making money quicker, so register with a reputed website. 
Use Filler Time to Take Surveys
Online surveys are so popular because of their universal appeal.
You don't need a specific skill set or special niche knowledge to take online surveys, and you don't need a quiet workspace or designated working hours to take surveys either.
Plus, you can actually sneak in a few minutes of survey-taking anywhere you go. The subway ride from home to work and back, long queues at the supermarket, the wait at a bus stop – the opportunities to take online surveys are endless.
Naturally, it's no surprise then that online surveys are such an appealing side hustle idea at home (or anywhere). 
8. Proofreading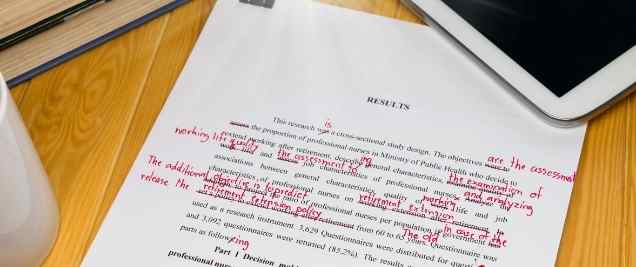 Proofreading is an ideal side hustle/work from home solution for those who can read fast. It's also well-suited to those who have a keen eye for mistakes and errors, such as simple grammatical errors or inconsistencies in writing style.
One of the best features of proofreading is the freedom to work at your own leisure. A few hours every day squeezed in here and there will help you make enough money to pay some bills or save up.
Proofreading doesn't take a lot of effort, just a fair amount of time. 
How Much Money Do Proofreaders Make?
If you have the knack for it, you can proofread full-length novels and textbooks to make some serious money.
As a proofreader, it's important to be thorough with details. As an online proofreader, you could start at making about $17 an hour.
You could eventually increase your rates to $24-$45 per hour as well.
What Skills Would You Need?
Bear in mind that you'll need a few skills before you can consider working as a proofreader, including:
Sound knowledge of the English language

A strong ability to meet strict deadlines

Great written communication skills (how else will you be able to determine whether or not a piece is error-free and reads well?)
It can be a full-time job too if you'd like. However, this can only present itself as an option for you if you're adequately trained.
In fact, even if you want to work as a part-time proofreader, you'll need to register for some online training first. 
I say this because few websites will hire you if you don't have a degree in English or Journalism. Most online training in this area wouldn't take more than a couple months and it's not very costly either. 
Also, once you're trained and confident, make sure you practice proofreading as often as you can. This is worth much more than any amount of training and could ensure proofreading is a rewarding side hustle from home. 
Final Thoughts About Side Hustles at Home
While this was by no means an exhaustive list, I covered a range of options for side hustle at home. 
With enough research and hard work, you can easily turn your passion or hobby into a lucrative side hustle from home. You'd be surprised at how much extra money you can make if you gave it a shot!
Learn affiliate marketing secrets. Click here to get started.