Not having a high school diploma doesn't mean you can't find a good job.
It does, however, make job hunting a little more tricky.
Which kind of stinks because not having a diploma doesn't necessarily mean you lack knowledge or work ethic.
If you're on the hunt, here are jobs without a high school diploma – online and offline positions.
Jobs that Don't Require a High School Diploma
Not having a high school diploma means you'll generally need to start an entry-level job and gain experience to prove yourself.
As you gain experience, you can advance in your position or find a better one elsewhere.
Here are some good entry-level jobs to start with.
Top Offline Jobs that Don't Require a High School Diploma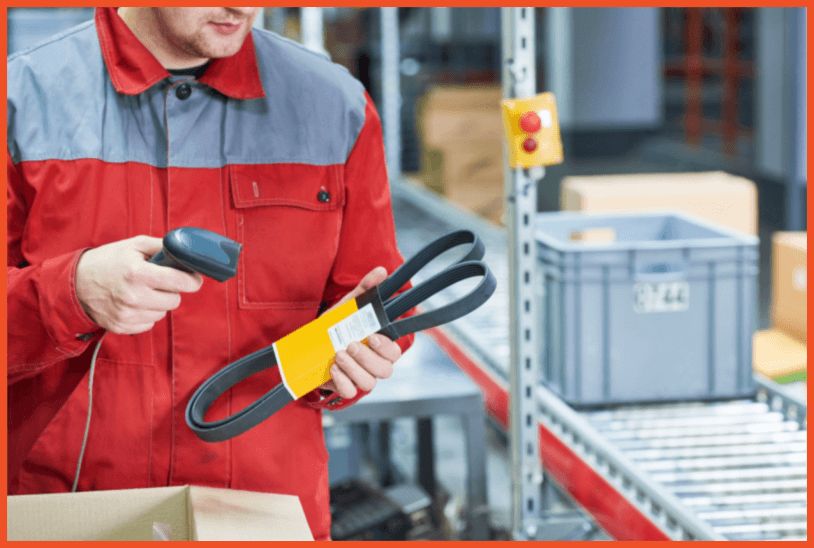 If you're in good enough shape for hard physical labor and are handy, you can get a job as a construction worker without a high school education.
"Construction worker" is a catch-all term that encompasses many types of work. Job duties can include demolition, flooring installation, concrete work, window installation, roof installation, and so much more.
The great thing about construction jobs is that there's usually an opportunity for growth, and they're easy to find.
Housekeeper jobs don't require special education, including a diploma or GED. You can find these jobs at hotels, from housekeeping companies, or you can start your own services.
The average salary for housekeepers is right at $13 per hour. This can be slightly more or less depending on where you work.
Retail Customer Service Associate – $13/Hour
Customer service associate jobs pay a lot more than they used to. The national average is now about $13 per hour, depending on where you work.
While some smaller stores may require a diploma or GED, large retailers like Walmart and Target do not. Walmart even offers employees a GED training program.
If you've ever thought of becoming a server, you can easily land one of these jobs without a diploma. However, you will need to have organizational skills, customer service skills, and be in reasonably good physical shape.
The average salary is $8 to $11 per hour. But, of course, if you can get a job at an upscale restaurant, you can earn far more.
Home Health Aide – $12/Hour
Home Health Aides are always needed and one of the most frequent job postings I come across on Facebook.
While this job is by no means glamorous, if you like helping people, it's one that you can land pretty quickly. On average, Home Health Aides earn about $12 per hour.
If you enjoy working outside, you can earn a decent starting wage as a landscaper. Job duties may include mowing, weed eating, planting flowers, and laying mulch.
These jobs are fairly easy to find in the summer. The biggest downside is that being a landscaper is a seasonal job depending on where you live.
The good news is that once you gain a little experience, you can start your own seasonal landscaping business and earn a lot more money.
One of the highest-paying jobs you can get without a high school diploma is computer programming or web development.
While some companies look for applicants with specific education requirements, many only require that you have the skills to do the job. And luckily, you can acquire those skills online through hard work and free courses.
As a web developer, you should be up to date on programming languages and know how to work the back end of websites and apps. 
You can find web developer jobs posted on sites like Indeed and Glassdoor. The positions can be remote or in-house, and the average national salary is right under $22 per hour.
Florists work in flower shops and are responsible for caring for flowers and creating flower arrangements. Other duties include interacting with customers and running a cash register.
However, sometimes florists may also be required to make deliveries.
On average, florists earn $13 per hour.
Delivery Driver – $21/Hour
Delivery drivers are responsible for picking up packages and parcels and delivering them to their intended recipient. This is a job you can get for a logistic carrier or one you can do as a side hustle.
Depending on the type of delivery truck, you may need to acquire a CDL for this job.
The average salary for this position is $21 per hour. However, since this job has many variations, the hourly rate fluctuates from about $14 to $29 per hour.
Tire Technician – $14/Hour
While many auto maintenance jobs require some trade schooling, you usually receive on-the-job training and don't need any special certifications as a tire technician. 
Tire technicians are responsible for changing, fixing, and maintaining customers' tires. You can find these jobs at tire shops or auto repair shops.
Top Online Jobs that Don't Require a High School Diploma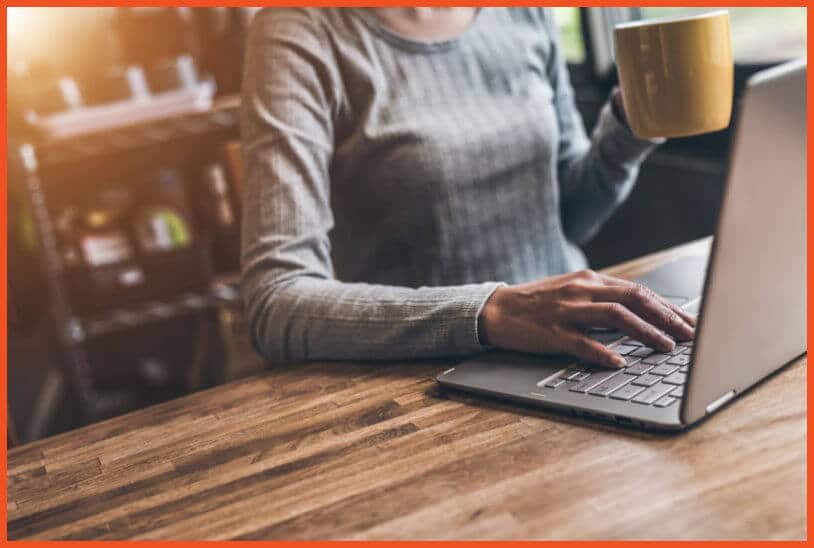 Customer Service Representative – $11/Hour
If you want to work from home, you'll be glad to know you can find dozens of customer representative jobs.
Most of these jobs require you to assist customers over the phone. Some, however, may require you to assist customers via email or video chat. You can find open positions on job boards like Indeed and Zip Recruiter.
Most of the postings will require a certain amount of experience in customer service if you don't have a high school diploma.
Entry Level Transcriptionist – $15/Hour
If you're looking for a flexible option, there are a lot of work-at-home transcriptionist and captioner jobs available. 
These jobs require you to listen to an audio or video file and accurately type out what you hear. The pay is generally per job, so your hourly rate will depend upon your speed and accuracy.
With flexible companies like Rev.com, you should expect to make about minimum wage.
Here's a list of transcription, data entry, and captioning jobs you can do from home.
Virtual Assistant – $16/Hour
Virtual assistants help businesses and professionals by assisting them with tasks like social media management, email, appointment setting, and more.
Most of these positions have no education requirements, but previous experience is necessary.
If you can acquire a job directly from a business, expect to start at around $15-$16 per hour. However, if you go through an agency, the pay is closer to $10/hour.
If interested, you can check out these beginner virtual assistant jobs.
Freelance Writer – $24/Hour
An online job that surprisingly doesn't require any education experience? Freelance writing.
That's not to say that just anybody can become a well-paid freelance writer, though. To find jobs, you'll need excellent writing and grammar skills. You'll also need some writing samples to show potential clients.
As a freelance writer, you can write for blogs and websites, magazines, or do copywriting for sales pages.
Technical Support Representative – $17/Hour
Technical support reps help customers troubleshoot technical problems. Depending on the company you work for, this could be troubleshooting wifi, getting a computer running, or helping set up a TV.
While this job is best suited for those technically inclined, on-the-job training is usually provided. In most cases, you will need previous experience if you don't have a diploma or GED.
How Can I Earn $50k Per Year if I Don't Have a High School Diploma?
You might think earning $50k per year without a diploma is impossible – but it's not.
You have two paths to achieving this. First, you can start at an entry-level job like customer service or housekeeping and work your way up until you reach management. A management position can get you close to $50k per year.
Your second option is to pursue self-employment work, where you can set your rates and work as much as you'd like. Some ideas are offering a service like landscaping, housekeeping, babysitting, writing, and more. 
If you pursue self-employment, you need to be reliable and willing to get the job done as promised. No special education is required.
Where Can You Find Jobs without a High School Diploma?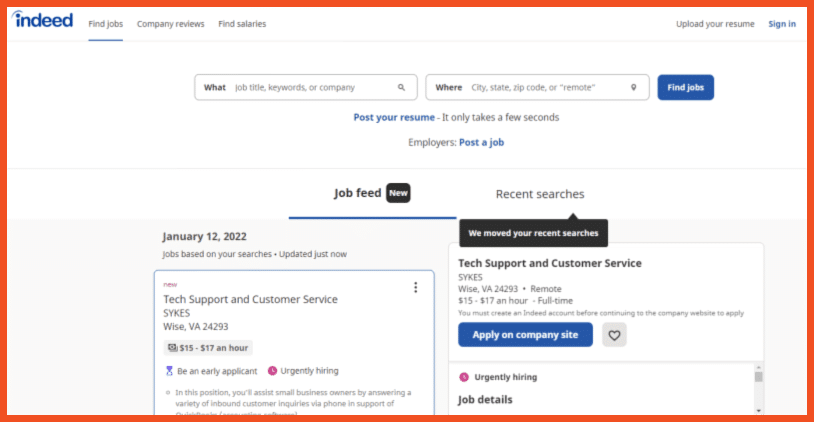 If you're on a job hunt but don't know where to look, start with your local job and family services office. 
Many employers call job and family services to secure employees fast.
You should also look at job board sites for postings in your area. Some places to check include:
You can enter your zip code into these sites, and they will pull up all job postings in your area. Then, simply click on a listing that interests you to view education requirements.
Tip: If you want to look for work-at-home jobs, type "remote" in the location area instead of your zip code.
You can also do a search on Facebook for jobs in your area.
What Are Easy Ways to Make Money without a High School Diploma?
If you're looking for some easy ways to supplement your income, there are many to choose from. And while none of these are going to pull you a full-time income, they're flexible and don't require a diploma.
Complete Micro Tasks – Companies will pay you to perform small tasks for them. These tasks include sorting data, leaving a review, and making Google searches. The pay is per task, so the more you do, the more you make.
Do Odd Jobs – If you consider yourself handy, you can use a site like TaskRabbit to find odd jobs to complete around your city. These jobs typically include picking up groceries, assembling furniture, or helping someone move.
Flip Thrift Store Finds – If you have a good eye for a bargain, consider starting a flipping side hustle. You'll hit up the thrift stores and then resell what you find.
Start an Affiliate Marketing Business – While this last one isn't technically easy, if you're willing to put in the work, it can help you earn a full-time income. Plus, it requires no money to get started. With affiliate marketing, you'll find products to promote that you can make a commission on.
Check out the video below to learn how I went from $0 to $3,000,000 with affiliate marketing:
Final Thoughts
Not having a high school diploma doesn't mean you can't get a decent job. It sometimes makes things more complicated, but plenty of employers will hire you regardless of your education.
To boost your income, you'll need to start at an entry-level position and work your way up. Or, you can go down the path of self-employment, offering a service and finding your own clients. While this takes a lot of initial work, it can help you earn more money faster.