The 3-step system I used to make 7-figures of Affiliate Commissions in my first 3 years as an affiliate marketer.
Sports affiliate programs are by far the most underutilized ones in the affiliate marketing industry.
The global sports industry's is estimated to reach $614 billion by the end of 2022.
It's roughly the same amount that the United States spends on defense every year, and that's quite a lot.
I honestly think now is the best time to jump into sports affiliate programs where the commission margin can be as high as 20 percent (crushing a lot of other physical products).
A lot of this is because of the high margins branded products make off athletic wear.
The tricky part is to opt for the right partner from tens of thousands of options available. We've got you covered by compiling a list of the 10 best sports affiliate programs for your affiliate marketing journey.
Want to know which affiliate marketing method works best for you? Answer the short quiz below:
Best Sports Affiliate Programs
1. Leather Head Sports
2. BPI Sports
3. Under Armour
4. GoPro
5. EMS
6. Mountain Hardware
7. Hidrate Spark
8. Play Your Court
9. Jump Sport
10. Sports Memorab
1. Leather Head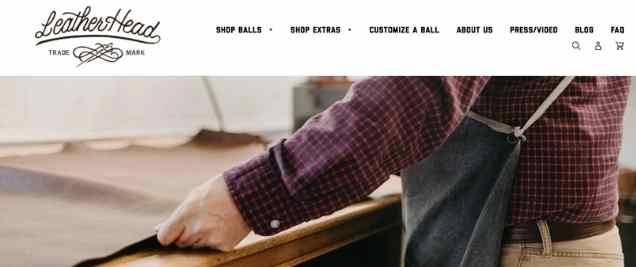 The concept behind Leather Head Sports affiliate programs is very simple yet powerful that "the love of play is universal."
It's basically the idea of Paul Cunningham, the founder of Leather Head Sports, and what stands this organization out from the crowd is their custom-made classic leather basketballs, footballs, rugby balls, and baseballs.
Their balls are actually the collector's items having laces on them, which remind the sports enthusiasts of the glory days of sports. It's a unique and authentic selling proposition from the marketing perspective.
You can make a handsome amount of money by promoting such items because they've proven to be famous among customers. These vintage leather balls draw even non-sports customers because everyone likes to own a unique leather head ball.
The process of registering for their affiliate program is fairly simple, and you can get started with it right now.
URL:  Leather Head Sports Affiliate Program
EPC (Earnings Per Click): $132.5
Commission Rate: 10 percent
Cookie Duration: 60 days
2. BPI Sports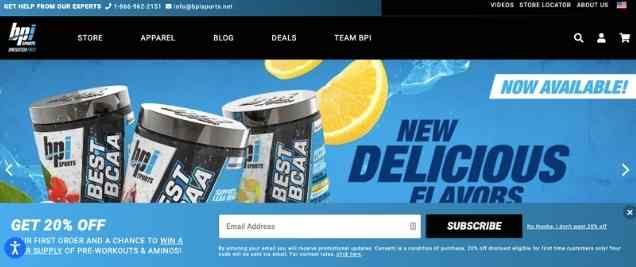 BPI (Be Powerful Incorporated) is a fast-growing sports nutrition organization that offers high quality, safe, and effective products and services related to body fitness.
James Grage is the vice president and co-founder of this organization, and according to him, the products and services that BPI offers allow you to rebuild your body from the ground.
Bodybuilding and fitness are some of the most popular affiliate marketing niches that you can opt for. The company offers a vast array of products related to body fitness, such as:
Personal care products
Supplements
Gym bags
Gym outfit and shakers
Diet plans and diets
Free workouts
Fitness advice
You can market these products and services for bodybuilders and fitness enthusiasts with the attractive and right content. BPI offers good commission margins, which make it one of the best sports affiliate programs.
Moreover, the perks that you get with your affiliate partnership registration works like icing on the cake.
You receive a gift box with their sample accessories and products along with a 30 percent discount coupon and other exclusive discount codes and early access to all the new apparel and products.
URL:  BPI Sports
Commission Rate: 10 percent
Cookie Duration: 60 days
3. Under Armour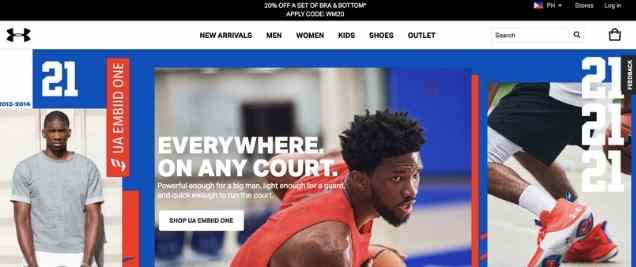 If you are looking for a sports clothing manufacturer, then Under Armour is your best choice. It's an internationally recognized sports clothing organization and from weekend gym players to famous athletes wear their products.
The company has been successfully operating since 1996, and its first product, "The Shorty," was a huge success.
With that said, Under Armour offers a 5 percent commission with a three-month $55.52 EPC, 5/5 network earnings score, and a $100 average order with Commission Junction. In simple words, you can make a whole lot of money by promoting Under Armour's products.
URL: Under Armour
EPC (Earnings Per Click): $55.52
Commission Rate: 5 percent
Cookie Duration: 30 days
4. GoPro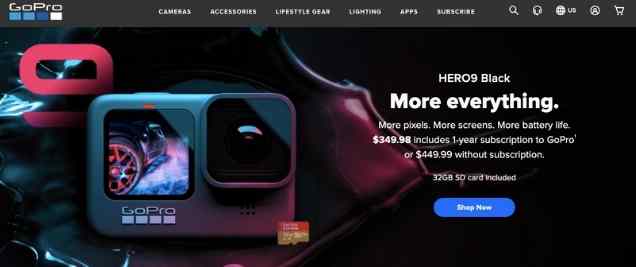 GoPro doesn't need any introduction because we are more than sure you must've heard about this brand. These days from family guys to a hunter and sports enthusiasts, every single person has GoPro.
Moreover, people interested in making videos for social media have it too to record their indoors and especially outdoor activities.
It is by far the best-known company related to the latest technology across the globe because it is nearly impossible to name a single sport where GoPro is not involved.
It provides all the important accessories and most versatile cameras that anyone needs to nail a shot.
Sports enthusiasts do not rely on anything less than a GoPro to fulfill their creative needs. It's not only about cameras, but GoPro also offers products from cases and bags to mods and mounts and everything in between.
It is also at the top of Commission Junction's list of network earners that offer five percent of sales commission with an EPC of $81.56. In the case of GoPro's products, you can't say that five percent commission is a low rate.
It's because you don't need to pre-sell and convince the customers about the reliability and the quality of any product. All you need is to draw the attention of the right traffic, and that's about it.
URL: GoPro
EPC (Earnings Per Click): $81.56
Commission Rate: 5 percent
Cookie Duration: 30 days
5. EMS Sports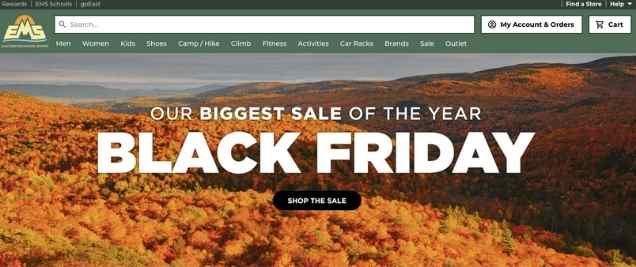 EMS (Eastern Mountain Sports) is the single-stop platform that offers gear for all types of outdoor activities such as:
Equipment for paddle sports
Cycling gear
Skiing gear
Climbing gear
EMS does not compromise on the brand's quality, and they offer only the products from the best brands like Thule, The North Face, GoPro, Mountain Hardwear, Etcetera. However, EMS offers a little lower commission as compared to the rest of the sports affiliate programs.
But the numbers add up because of the massive volume of customers and high intent users. This company is for the experience of sports affiliates that can drive more traffic and convert quickly.
URL: Eastern Mountain Sports
Commission Rate: 7 percent
Cookie Duration: 14 days
6. Mountain Hardwear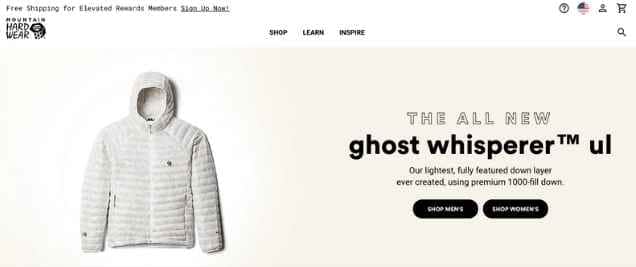 You must be thinking that Mountain Hardwear sells helmets, harnesses, climbing ropes, etcetera, but that's not the case. It actually sells the following:
A vast range of clothing
Sleeping bags
Tents
Backpacks
The products are still designed and made for hikers and climbers who want high quality and durable products. Additionally, any person can easily and comfortably use their clothing and backpacks, which makes Mountain Hardwear one of the best platforms to choose as a sports affiliate program.
All the products are high in quality and low in weight, and both of these traits increase the demand and price naturally. The EPC of Mountain Hardwear affiliate program isn't huge, but it all gets balanced at the end of the day because of the network's earnings.
URL: Mountain Hardwear
EPC (Earnings Per Click): $27.92
Commission Rate: 8 percent
Cookie Duration: 21 days
7. Hidrate Spark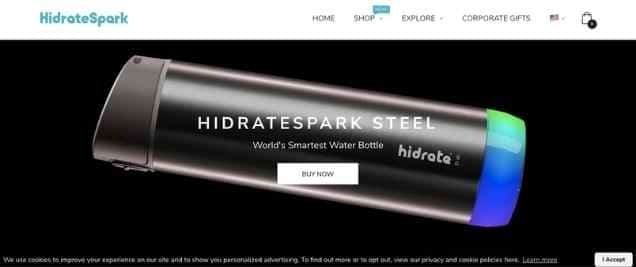 Well, if you haven't heard of Hidrate Spark before then don't worry because we too came across this brank while researching for this post.
Hidrate Spark offers the most innovative water bottles for athletes and sports enthusiasts. It keeps track of your daily water dosage and reminds you to drink water when required.
The integration of the most famous fitness trackers, such as Apple Health and Google Fit, makes these water bottles even more useful. Of course, this real niche product is a little tricky, but it's one of a kind, and that's why it's worth mentioning.
This product has a big potential for sales activity, and Hidrate Spark offers a 10 percent commission on each sale. The only downside of working with this company is its seven days cookie policy.
URL: Hidrate Spark
EPC (Earnings Per Click): $140.66
Commission Rate: 10 percent
Cookie Duration: 7 days
8. Play Your Court

Back in 2008, a tennis professional, Scott Baxter, founded Play Your Court, which has been in business since then. The concept behind this startup is disarmingly simple.
Upon the customers' request, they send a qualified and expert coach to people home or neighborhood court.
Not only does it keep tennis enthusiasts from all the hassle of finding the local coach, but they also get the training from USPTA and PTR certified coaches.
According to the study of Statista, about 18 million people play tennis only in America. It's undoubtedly a big number, which ensures that selecting Play Your Court as a sports affiliate platform is a good deal.
Play Your Court offers 15 dollars per sale, which is relatively small, but you can earn a good amount of money because of the huge number of interested audiences.
URL: Play Your Court
EPC (Earnings Per Click): $139.71
Commission Rate: $15 per sale
Cookie Duration: 90 days
9. Jump Sport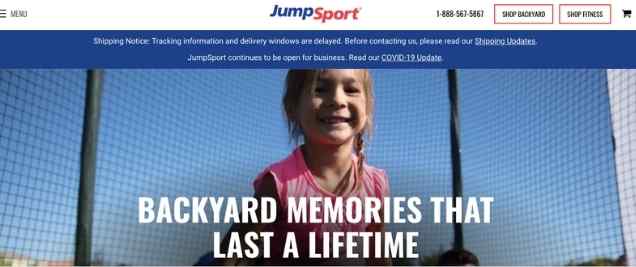 Jump Sport running successfully for the last two decades, which is a family-owned business. It came up with the very first and patented trampolines safety enclosures in order to save the trampoline fanatics from potential injuries.
Trampoline is more of a fun activity, especially for the kids, and Jump Sport offers a vast array of related products. It offers from small gym class trampolines to large ones that people place in their backyards.
Their average order value is about $519, which covers the low demand for the products.
URL: Jump Sport
EPC (Earnings Per Click): $139.71
Commission Rate: 4 percent per sale
Cookie Duration: 30 days
10. Sports Memorabilia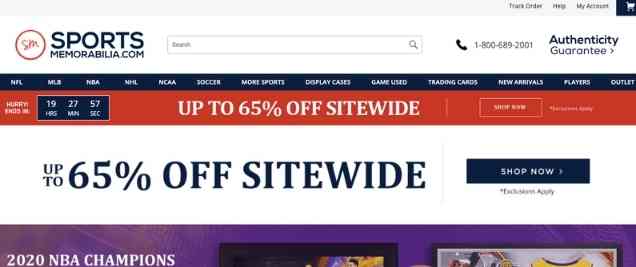 Sports Memorabilia is a niche sports company, but this market is valuable, and online opportunities have evolved dramatically. According to Forbes statistics, the memorabilia market is worth about $5.4 billion only in the United States.
Sports Memorabilia offers 100 percent authentic items and offers a 12 percent commission on each sale, with the average order value is about $220. It makes it a very viable sports affiliate website to start earning from the sports affiliate program.
URL: Sports Memorabilia
EPC (Earnings Per Click): $21.22
Commission Rate: 12 percent per sale
Cookie Duration: 30 days
There are some key points that you should be aware of before opting and diving into any program.
Not only will it help you to understand what suits your website better, but it will also allow you to drive more profit in the least possible time.
Know Your Audience
Acquiring the best practices to know your customers is very effective. It allows you to understand how to choose high-ticket affiliate programs according to the majority of your audience's needs.
Some of them might be looking for some low-priced sports gear while others might want the best of the products.
Trust
Hardcore sports enthusiasts and sports item collectors will never purchase anything from a web portal, which is not reputable or trustworthy.
You need to choose a sports affiliate platform that is not only reputable but also provides the buyers with excellent resource options and support services.
Quality of Products
Sports items are mostly designed and made for long-term use, and the most important factors that customers seek are quality and performance.
Make sure the sports affiliate web portal that you choose provides high-quality products.
Customers must be informed beforehand what quality of products they are buying, and all the information in the product description must be authentic.
Best Sports Affiliate Programs
The sports affiliate platforms listed below will give you a boost to fulfill the needs of your customers. So, without any further ado, let's jump into the programs that we've found after extensive research.
Not only do they have a good EPC (Earning Per Click), but their commission rates and cookie duration are also comparatively very reasonable.
Final Thoughts
This our list of best sport affiliate programs, and we hope that it will help you to make your living out of it.
It's worth remembering that sports enthusiasts aren't like other customers, and you have to earn their trust to sell them any product.
Looking for high ticket affiliate programs? Check out my video below:
Learn affiliate marketing secrets. Click here to get started