Attention, ladies! 
We know you're unstoppable and absolutely extraordinary in every way…
However, let's face it – who wouldn't appreciate a little extra cash in their pocket? 
If you're on the lookout for lucrative side hustles that truly deliver. Then brace yourselves, because I've curated the ultimate list just for you! 
So, all you wonderful women out there, it's time to hustle like never before!
How to Find Perfect Side Hustles for Women 
Before I tell you the best side hustles for women, let me enlighten you on how to find that perfect gig for you. 
First and foremost, take the time to identify your existing skills. Trying out something completely new may not be the best use of your time and energy.
Especially when you're balancing other responsibilities. 
Next, set a REALISTIC financial goal. Let's be honest, while side hustles can be fun, the main objective is to make extra cash. 
Lastly, consider how much effort you're willing to put in. It's important to strike a balance between earning extra income and not sacrificing too much of your free time.
When starting a side hustle, you have the option of following your passions or sticking to what you're good at. 
Whatever you choose, remember that all you need is a few basic tools, a solid work ethic, and a sprinkle of entrepreneurship. 
With that said, let's explore some of the best side hustles for women that you can consider starting today!
29 Real Side Hustles For Women That Want Money Fast
Blogging

Fashion Stylist

House Cleaning

Sell Your Art

Disc Jockey (DJ)

Home Care Assistance

Crypto Tester

Become a Bookkeeper

Affiliate Marketing

Online Streaming with YouTube

Become an Influencer

Retail Arbitrage

Become a GhostWriter

Sign up for Delivery Gigs

Workout Buddy

Sell Breast Milk

Crypto Affiliate Marketer

Food Photography

Real Estate Investing

Donate Plasma

Sell Baked Goods at Home

Become a Cook or Personal Chef

Become a Proofreader

Become a Babysitter

Surveys

Become a Photographer

Unclaimed Money

Virtual Assistant

Become a Mystery Shopper
Blogging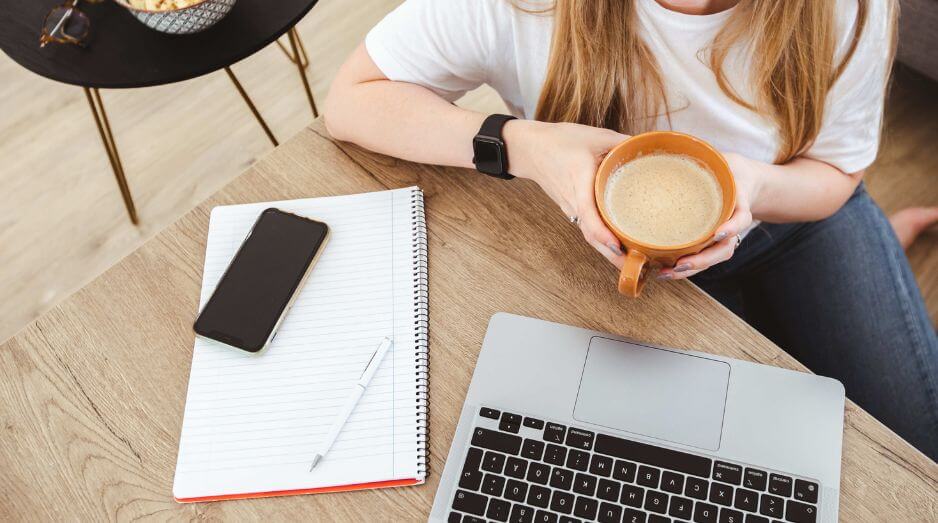 The first up on my list is… Blogging. 
Because I have been blogging for years now and it has become the perfect side hustle for me! In fact, it generates a good amount of money…
Every. Single. Month.
Blogging is the ideal solution for women who want to earn money while staying at home or building their side business. 
And the best part? You can appeal to so many different types of people with all sorts of interests and expertise. 
Whether you're a fashionista or a fitness guru, there's a niche out there for you! So, unleash your writing skills and tap into your passion, because the world is waiting to hear what you have to say.
Fashion Stylist
Speaking of Fashionistas, the second on my list is… Fashion Stylists.

Are you constantly keeping up with the latest trends and always putting together stylish outfits for yourself and your friends? If so, why not turn your love of fashion into a career by becoming a fashion stylist?
Many people simply don't have the time or knowledge to dress for specific occasions, and that's where you can step in to help. 
By working with clients to put together outfits that fit their personal style and make them feel confident.
You can provide a valuable service that will help them stand out at social events and feel great about themselves.
But where do you start? Begin by honing your fashion skills and knowledge through courses and training programs…
Look for mentorship opportunities or shadow experienced stylists to gain firsthand experience and learn the ins and outs of the industry.
And don't forget about the power of social media. 
Use platforms like Instagram and Facebook to showcase your styling skills and build a following of potential clients. 
Join fashion groups and communities to connect with others who share your interests and offer your services to those who need them.
House Cleaning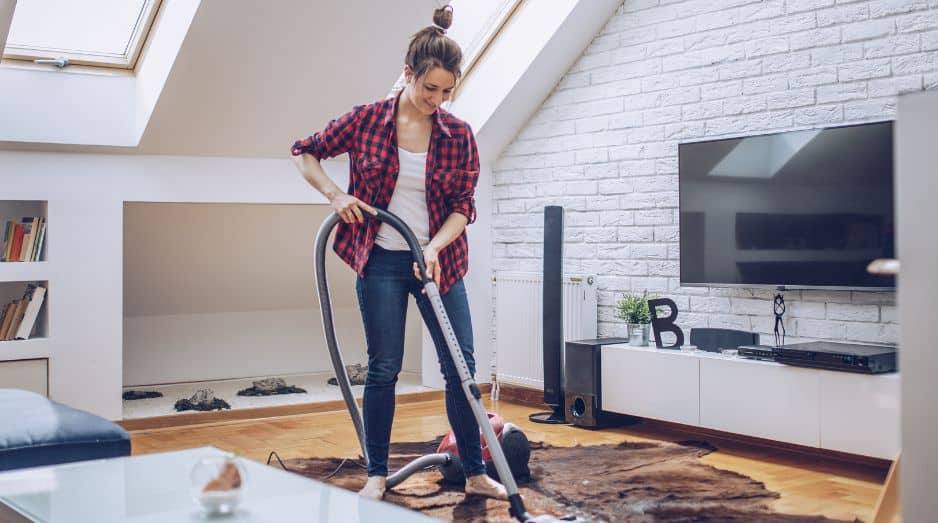 House cleaning could be your ticket to success! 
As a woman, you have the skills and expertise to create a clean and comfortable living space for others.
By posting an ad on social media or online, you can showcase your services to potential clients and start building your customer base. 
Word of mouth can also be a powerful tool for gaining more clients. Don't wait, start your house cleaning business today and take the first step towards financial independence!
Sell Your Art 
Art-loving ladies! 
Turn your creative passion into a lucrative business opportunity.
Selling your art not only allows you to express your creativity. But it also gives you the opportunity to earn money while doing something you love. 
Whether you're a painter, photographer, or graphic designer, there's a market out there for your unique artistic talents.
To get started, consider setting up an online shop on popular marketplaces like Etsy, where you can showcase and sell your pieces to a global audience. 
You can also collaborate with local businesses to display and sell your work in their storefronts, which can help you gain exposure in your community.
And don't forget about the power of social media! Use platforms like Instagram and Pinterest to showcase your art and connect with potential buyers. 
Use relevant keywords like "art for sale" and "original artwork" to optimize your posts for search engine visibility and attract the right audience.
Disc Jockey (DJ)
Are you a music-loving person looking for a fun and lucrative side hustles for women? 
Becoming a DJ might just be the perfect opportunity for you! 
DJs can earn around $65 per hour and typically work 5-10 hours per week, making it a great way to earn extra income while doing something you love. 
You can find gigs by reaching out to local bars, clubs, and wedding planners, or by networking with other DJs in your area. 
With some investment in equipment and a passion for music and parties, you could be well on your way to becoming a successful DJ and earning money on the side.
Home Care Assistance 
Home Care Assistance might just be the perfect side hustle for women!
Whether you're looking for part-time or full-time work, providing care for seniors or special needs patients can be a fulfilling and lucrative job opportunity.
To get started, you'll need to receive training on how to provide proper care. But don't worry, it's easy and can be done in your own time. 
Once you're certified, you can set up your own business or work for a home health company.
Not only is home care assistance a great way to earn extra money, but it's also a way to give back to your community and help those in need. 
Plus, it's a job that allows for flexibility in hours and can be a perfect fit for busy moms or anyone looking for a flexible schedule.
So why not give home care assistance a try? It could be the perfect side hustle for you!
Crypto Tester
A while back, I logged into Coinbase and saw this amazing opportunity to make money just by taking a few quizzes about new cryptocurrencies. 
It was like getting paid to binge-watch Netflix, except I didn't have to deal with buffering issues. 
I mean, if you don't even know what Coinbase is, then psst, come out from under that rock and join us in the 21st century. 
But for those who are in the know, this is a side hustle worth checking out. 
Just a few quizzes and you can earn a quick $127 – enough to pay for your Netflix subscription and still have some money left over for snacks.
Become a Bookkeeper
Local businesses are always in need of someone to help them with their bookkeeping and finances…
As a bookkeeper, you can provide valuable services to these businesses while earning a decent side income. 
Of course, you'll need some training and knowledge of bookkeeping and taxes to get started.
But once you've got those skills under your belt, it's time to start marketing your services. One great place to do this is on social media platforms like Facebook. 
Check out community pages for your area to see if anyone needs help, and advertise your business services there.
With a little effort, you can quickly build up a list of clients and start earning a steady income as a bookkeeper. So why not give it a try and turn your love of numbers into a profitable side hustle?
Affiliate Marketing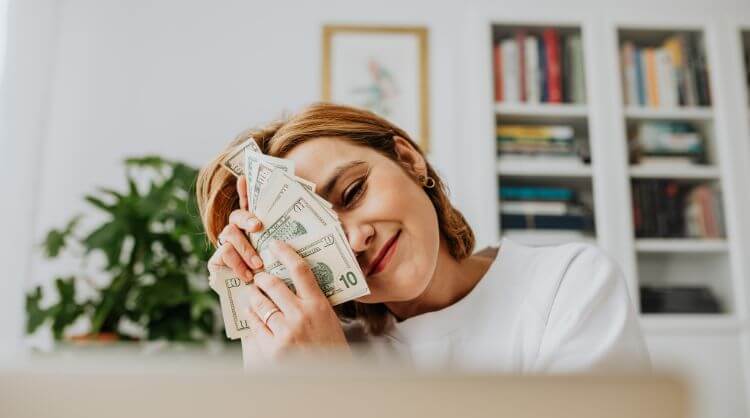 This side hustle that helped me hit my first six figures and never look back…
Here's the deal: affiliate marketing is all about making bank by promoting the products you love. And with recurring affiliate programs. 
You can sit back and watch the money roll in even when you're not actively promoting anything. So how do you get started? 
Just pick a traffic source like Facebook, Instagram, or TikTok, choose a niche, post some killer content, and start referring your followers to your favorite products using your unique affiliate link. 
Easy, right? Well, not exactly – but with some hard work, savvy marketing, and a bit of luck, you could be raking in hundreds of thousands of dollars a month in no time. 
Eager to dive into the realm of Affiliate Marketing? Don't miss my exclusive, FREE training designed to help you generate a minimum of $1,000+ in income!
Online Streaming with YouTube
Are you ready to showcase your unique talents and interests to a worldwide audience? 
Look no further than YouTube, the ultimate platform for online streaming…
With just a few clicks, you can start a channel and connect with like-minded individuals in your niche.
But let's face it – you didn't start this side hustle just for fun. 
You want to make some serious cash. That's where marketing, sponsorships, and promotion come into play. By implementing these strategies, you can get more views and subscribers and start earning the money you deserve.
Become An Influencer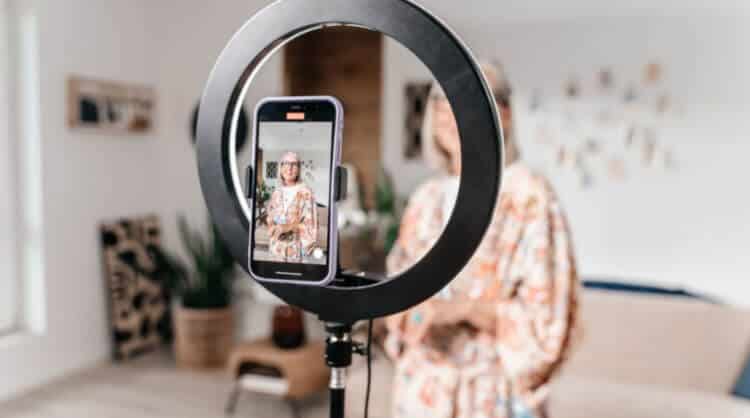 If you're a woman looking to become an influencer, there are a few things to keep in mind to stand out in the crowded social media space.
First, focus on your content strategy. 
What unique perspectives, experiences, or expertise can you offer to your audience? Are there topics that resonate with your target audience that you can delve deeper into?
Next, think about the platforms where you can share your content. 
While Instagram and TikTok are popular options, don't overlook other channels like YouTube or Pinterest that may be a better fit for your content.
As you build your following, look for brands that align with your message and values…
Reach out to them to explore potential partnerships, whether that's through sponsored content, affiliate marketing, or other collaborations.
In addition to sponsored content, you can also monetize your influence by promoting local businesses.
Consider reaching out to local shops, restaurants, or other establishments to see if they would be interested in collaborating on a social media campaign.
Finally, be patient and persistent. 
Building a following and monetizing your influence takes time and effort, but with the right strategy and dedication, it can pay off in a big way. 
Keep creating great content, engaging with your audience, and exploring new opportunities, and you'll be on your way to becoming a successful influencer.
Retail Arbitrage

Are you a shopping addict? Do you love the thrill of finding a great deal? Then you're going to love this side hustle idea: retail arbitrage. 
It's like treasure hunting for grown-ups! And as a Woman, you already know that shopping is in your blood…
With retail arbitrage, you can turn that passion into profit. 
All you have to do is hit up discount stores like Ross and keep an eye out for high-end items that are priced way too low. It's not as rare as you might think! 
Then, sell those items on Ebay for a profit. And don't worry about losing money – Ebay has a feature that tells you the going rate for the item so you can price it accordingly. 
So what are you waiting for? Get out there and start hunting!
Become a GhostWriter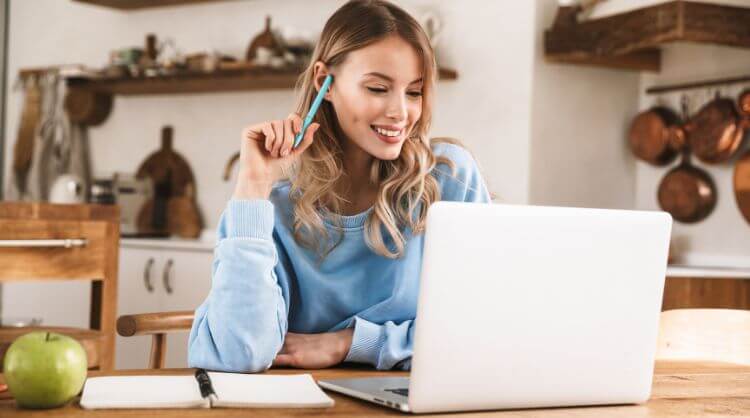 Consider becoming a ghostwriter! 
This side hustle can be a lucrative option, especially for stay-at-home moms who want to earn extra income. 
As a ghostwriter, you'll work behind the scenes to create content for clients under their names. This includes blog posts, articles, and even books. 
The key is to have strong research skills and be able to write in a variety of styles to suit your client's needs. 
Bloggers, in particular, are always on the lookout for ghostwriters who can incorporate SEO strategies into their writing. 
To make your job easier, consider using tools like Surfer SEO and Jasper to optimize your posts and streamline your writing process. 
With dedication and hard work, you can turn to ghostwrite into a successful side hustle.
Sign up For Delivery Gigs
Consider becoming a rideshare or delivery driver! Despite the current gender divide in the industry, don't let that stop you from giving it a go. 
Whether you want to work peak hours or a few hours in the evening, apps like Uber, Lyft, DoorDash, and Instacart offer flexible schedules to suit your needs. 
However, keep in mind that your vehicle needs to meet certain requirements and that you'll need to pass a driving background check before signing up. Once you're approved, you're ready to hit the road and start earning!
Become a Babysitter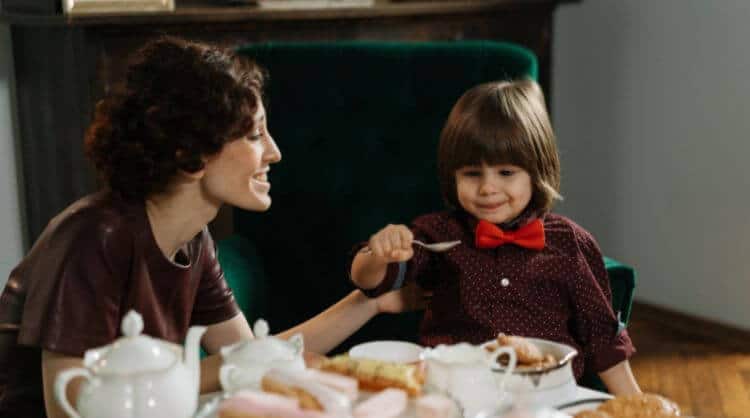 In this day and age, babysitting has become the new gold mine! 
Would you believe it? 
A 2021 study revealed that the average babysitter rakes in a whopping $20 per hour! That's more than many folks earn slaving away in those pesky entry-level jobs. 
So, whether you're a mom, a woman, or a budding woman, babysitting just might be the key to unlocking your dreams (and fattening up that wallet)!
Workout Buddy
If you're a woman with a goal of losing weight, this side hustle idea is perfect for you. 
By signing up with sites like HealthyWage, you can team up with other like-minded individuals and challenge each other to stick to your weight loss goals. 
Not only will this help you stay accountable and motivated, but you'll also have the chance to win some serious cash. 
So if you're ready to take control of your health and your finances, grab a workout buddy and start your weight loss journey today!
Donate Plasma

Consider donating plasma! 
As a busy woman, you don't have time to waste on complicated side hustles, but donating plasma is easy and straightforward. 
All you need to do is find a nearby plasma center (a quick Google search will help with that), answer a few questions, and settle in to watch a movie while they draw your plasma. 
It's a great way to make some extra cash without taking up too much of your precious time. And let's face it, as women, we're used to needles – it's just another trip to the doctor's office! 
So if you're not afraid of needles and want to earn some extra money, donating plasma could be the perfect side hustle for you.
Sell Breast Milk
Best side hustle for new moms (not that I would know, I'm just an affiliate marketer without mammary glands).
Not only can you earn extra cash, but you're also helping other moms who may not be able to produce breast milk. Selling breast milk is a great way to make money while also providing a valuable service.
Sites like OnlyTheBreast make it easy to connect with potential buyers and start earning cash. So why not put your extra milk to good use and start earning some extra income?
Crypto Affiliate Marketer
Looking to make money with cryptocurrency? This side hustle idea might be perfect for you, especially if you're passionate about Bitcoin and other cryptocurrencies. 
As a Bitcoin affiliate marketer, you can earn a substantial amount of money just by sharing your knowledge with others…
All you have to do is pick your preferred online crypto platform like Binance or Coinbase, teach people how to buy crypto, and share your referral link to earn commissions. 
Last year, I made an incredible $50,000 from Coinbase, teaching nearly 5,000 people how to buy Bitcoin in just a 10-minute video. 
Don't miss out on this fantastic opportunity to earn extra income with your crypto knowledge!
Food Photography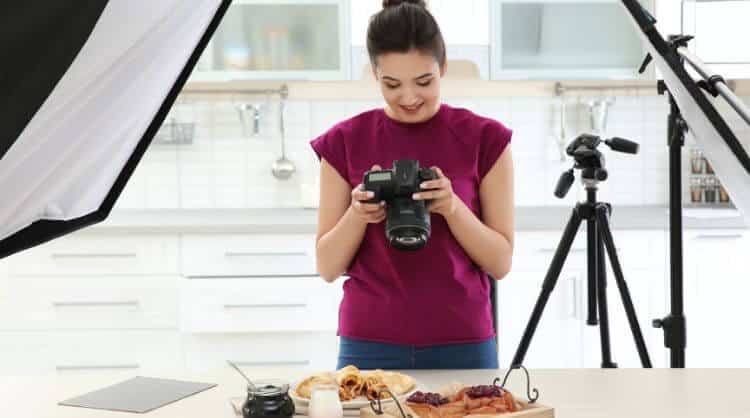 Food photography may be just what you need…
This creative and visually appealing field can be highly lucrative for skilled photographers. With the rise of food blogs and social media, there's a growing demand for high-quality food photography. 
My close friend, who happens to be a female photographer, makes over $4,000 a month just by taking 20 pictures for a company. 
She receives samples of the products, styles them in a visually pleasing way, takes a picture, and sends it back. It's as simple as that! 
So, if you have an eye for detail and a passion for food, food photography could be the perfect side hustle for you.
Real State Investing
For those looking to supplement their income without putting in too much effort, generating passive income can be the perfect solution. 
Simply put, passive income is money that flows in with minimal labor on your part, and real estate investment is one of the most tried-and-true ways to build a passive income stream. 
Traditionally, real estate investing required a significant amount of capital and effort, but platforms like Fundrise have changed the game. 
With Fundrise, you can start investing in real estate with as little as $10, making it an accessible option for anyone looking to build long-term wealth. 
Historically, real estate has been a consistently low-risk and profitable investment category, making it an ideal choice for those seeking a reliable source of passive income. 
Whether you're saving for retirement or just looking to pad your bank account, real estate investment can help you achieve your financial goals.
Sell Baked Goods at Home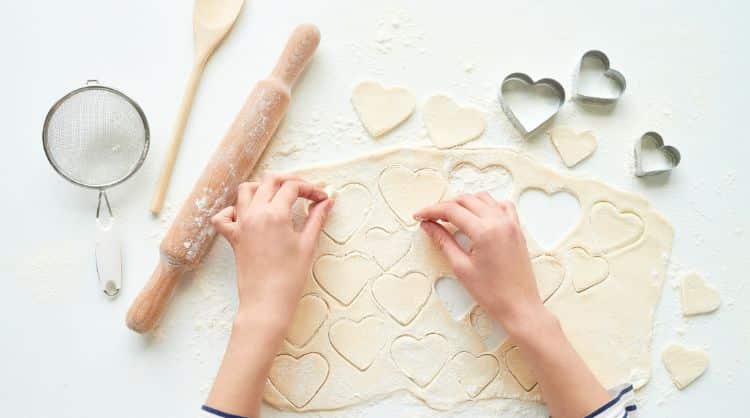 Ah, the sweet smell of success! 
Are you a master of flour and sugar looking to make some dough from home? Well, have no fear, because starting a baking business from your own kitchen is as easy as pie! 
Simply whip up some delectable treats, create a website, and voila! You're ready to take orders and start baking your way to riches.
Of course, before you can start raking in the dough, you may need to jump through a few hoops.
First and foremost, you'll need to obtain a license and meet all of those pesky kitchen requirements (ugh, bureaucracy). 
But hey, once you've got that sorted out, the sky's the limit! You can spend your free time coming up with new recipes and churning out delicious treats to sell to your adoring fans.
So, if you're ready to turn your kitchen into a mini-bakery and start making some serious bread, what are you waiting for? Start your website, gather your supplies, and get ready to become the next big thing in the baking world! 
Become a Cook or Personal Chef
Ah, so you think you're a master in the kitchen? 
Well, well, well, why not put those skills to use and become a personal chef? 
That's right, folks, you can now be hired to do the grocery shopping, menu planning, and cooking for the entire week. 
Just make sure you have all the necessary licenses and permits, unless of course, you're into living dangerously. 
And the best part? You get to call it a "fun career" and have some control over your schedule. 
So, dust off those aprons and get ready to turn your passion for cooking into a money-making machine!
Who needs to work a boring 9 to 5 when you can be a personal chef?

Become a Proofreader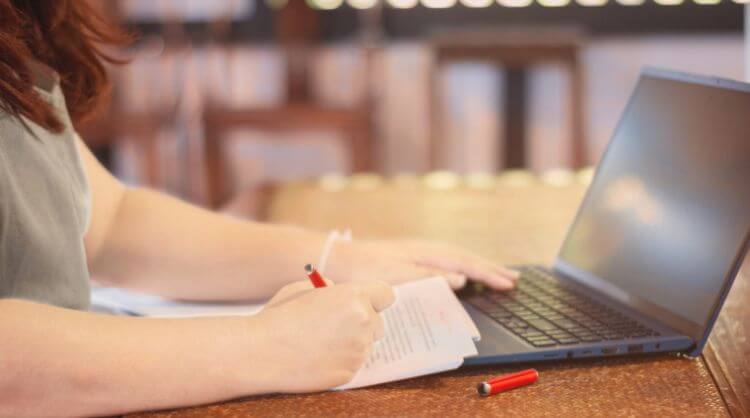 A job as a proofreader is the perfect opportunity to showcase your eye for detail and love for grammar.
In today's digital age, everyone wants to put their best foot forward, but not everyone has the skills to edit their own documents or blog posts. 
That's where you come in! As a proofreader, you can offer your services to people in need and help them produce error-free content that is sure to impress.
Whether you're checking for spelling or grammar errors, correcting text, or ensuring completeness, your services as a proofreader will be in high demand. 
You can advertise your services on popular freelancing sites like Fiverr or Flex Jobs, or create your own website to attract clients.
So, if you're a stickler for grammar and have a keen eye for detail, why not turn your passion into a profitable side hustle? Become a proofreader today and help people put their best foot forward!
Surveys
Are you looking for side hustles for women that won't disrupt your Netflix binge-watching sessions?
Look no further than online surveys! 
While it may seem too good to be true, you can actually make money by sharing your opinions on various topics. 
Sure, it may not be a steady stream of income, but it's an easy way to earn a little extra cash on the side.
The key is to sign up for multiple survey sites, like Swagbucks and SurveyJunkie, to increase your chances of getting more surveys. 
So, grab some popcorn and start sharing your thoughts while you stream your favorite show.
Become a Photographer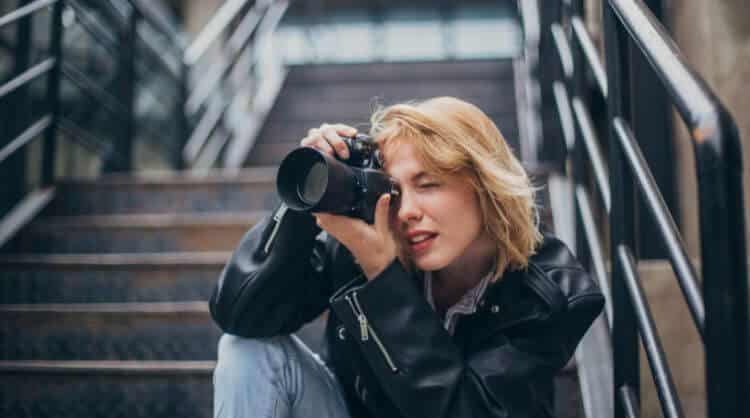 Turn your hobby into a lucrative side hustles for women by offering photography services for weddings and special events! 
With the rise of social media and the need for stunning visual content, there's no better time to dive into the photography game.
To get started, you can find photography jobs through Craigslist, Facebook Marketplace, and through word of mouth. 
Don't be afraid to market yourself to potential clients for wedding photography, graduation photos, or even family portraits. You can easily earn anywhere from $50 to $200 per hour for your skills and talent.
Unclaimed Money
If you're looking for an easy side hustles for women, you might want to try searching for unclaimed money. 
It's like a treasure hunt, but instead of digging for gold, you're looking for your own unclaimed funds…
All you need is a computer and a few minutes to search the database of your state's unclaimed funds. You never know, you might just find a forgotten bank account, an old paycheck, or even an inheritance waiting for you! 
Don't let that money sit there collecting dust any longer. It's time to claim what's rightfully yours.
Virtual Assistant
Are you a multitasking pro who's ready to take on any challenge? 
As a virtual assistant, you can make a solid income by managing administrative tasks for small business owners or busy bloggers. 
With the right training and experience, you can offer services such as scheduling, data entry, graphic design, and social media management. 
From moderating chats to creating eye-catching Pinterest graphics, your organizational skills can take you far in the virtual assistant world. 
Get started by taking classes on how to become a virtual assistant and market yourself on freelance job sites or social media platforms like Facebook and Instagram.
Become a Mystery Shopper
Last but not least, we have the exciting option of Mystery Shopper, ladies!
With this side hustle, you can earn money while you're already out and about running errands. 
Mystery shopping involves pretending to be a regular customer to gain insight into a business's operations, whether it's a retail store or a restaurant. 
You can get started with services like BestMark, which offer a quick application process and a variety of missions to choose from. 
To succeed in mystery shopping, pay attention to details and follow the specific instructions of each mission. And don't forget to provide thorough feedback to increase your chances of landing recurring gigs!
Final Thoughts
There you have it, ladies! A comprehensive list of side hustles to help you bring in extra cash while pursuing your passions. 
From starting a YouTube channel to becoming a fashion stylist, a DJ, or even a house cleaner, there are endless opportunities to monetize your skills and interests. The key is to find what works for you and run with it!
And for those of you looking for something a little more daring, we've got you covered too! You can even make money from your spicy pictures, and I've got the insider scoop on how to do it. 
Click here to learn 21 websites that pay you for your pictures. YES, I am not kidding….
So, whether you're looking to make some extra cash on the side or turn your passion into a full-time gig, these side hustles for women are a great place to start. 
Remember, the only limit is your creativity, so go out there and make your dreams a reality!
More From Buildapreneur: