Gentlemen on the hunt for fast cash, your search ends here! 
Exhausted from living paycheck to paycheck and eager to boost your income with an innovative side hustle? You're in luck! 
In this post, I've handpicked 24 prime side hustles for men seeking to make a quick buck. 
No matter if you're a full-time worker, student, or stay-at-home dad, these versatile side hustles can be customized to suit your schedule and lifestyle. 
So, without further ado, let's dive in!
24 Real Side Hustles For Men That Want Money Fast
Online Surveys

Arbitrage Services

Trade Anything

Affiliate Marketing 

Research Studies

Delivery Gigs

Pressure Washing Houses

Clinical Trials

White Label Software

Cleaning Parking Lots

Furniture Flipping 

Selling on Ebay

Using Defective Products – Check Open Class Action Lawsuits Now!

Invest in Real Estate

Trading Cryptocurrencies

Starting a podcast

Selling your Old Books, DVDs, CD Players

Starting a YouTube channel

Dominoes Gold

Renting Extra Space on AirBnB

Sell your iPhone

Car Rental Business 

Driving for Ridesharing Apps
Online Surveys
Online Surveys… I have personal experience with this one. 
I decided to put this idea to the test myself and let me tell you, it's not as simple as it sounds. 
But here's the thing: it does work, albeit inconsistently. 
You can make a quick $20-$30 by completing a survey, but don't expect to jump right into the next one. You'll have to wait for the next opportunity to come your way. 
Swagbucks is a standout rewards site that offers rewards for common online activities like shopping and web browsing. I personally love using Swagbucks to earn rewards while making my regular online purchases. 
But why stop there? 
Check out other top survey sites like Branded Surveys, Survey Junkie, and LifePoints to maximize your earnings potential. 
Arbitrage Services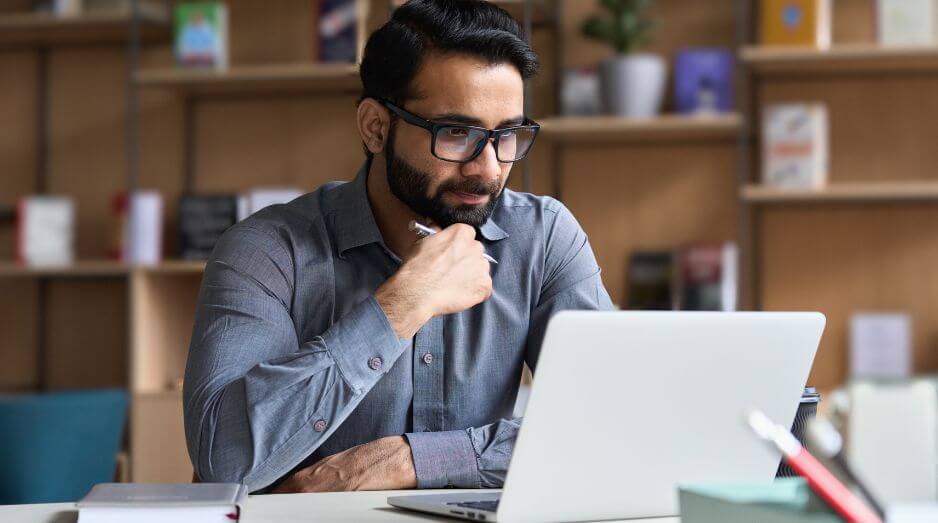 This is one of the best side hustles for men out there, and it worked wonders for me…
I made thousands of dollars in my first year doing this.
So, what's the secret? Arbitrage! Yes, it's that easy. 
All you have to do is use freelancer websites like Fiverr.com, Freelancer.com, or PeoplePerHour.com to buy services for a low price and sell them for a higher price. 
Let me share my experience with you. 
I started by creating a profile on Freelancer.com and Fiverr.com, offering YouTube thumbnail creation services for a higher price than what was being offered on Fiverr. 
When someone placed an order, I would simply hire a Fiverr freelancer to do the work, pay them a lower price, and keep the profit. 
It's that simple!
Believe me, it's an excellent way to make some quick cash. All you need is some free time and a willingness to take a chance. 
Just remember, you're not cheating anyone, and you're providing a valuable service to those who need it.
Now, if you're wondering how to get started, just type in "arbitrage freelancing" or "freelance arbitrage" on Google, and you'll find a wealth of information.
Trade Anything
Have you ever thought about making some extra cash by trading items you no longer need? 
With the rise of online marketplaces and trading platforms, it's never been easier to turn your unwanted belongings into something more valuable.
One simple way to get started is by trading anything for anything else. 
For example, if you have an old sofa that no one uses anymore. Consider trading it for something else of value. It could be anything from a piece of jewelry to a new electronic gadget. 
Once you have the new item, you can then trade that for something else and continue the cycle.
Another way to approach trading is through the compound effect.
This involves buying an item, selling it for a higher price, and using that profit to buy another item to sell at an even higher price. 
Let's say you start with an old sofa that you no longer need and trade it for a used laptop worth $300. Then, you trade that laptop for a used bike worth $400. You then trade the bike for a vintage record player worth $600.
You continue to trade up and eventually end up with a used car worth $10,000. Here's how it could look with the compound effect:
Sofa traded for a used laptop worth $300

Used laptop traded for a used bike worth $400

Used bike traded for a vintage record player worth $600

Vintage record player traded for a new guitar worth $800

New guitar traded for a used camera worth $1,200

Used camera traded for a road bike worth $1,800

Road bike traded for a used snowmobile worth $3,600

Used snowmobile traded for a boat worth $7,200

Boat traded for a used car worth $10,000
As you can see, by continually trading up, you can eventually reach a higher-value item like a car. This is the power of the compound effect in trading.
Affiliate Marketing
Started as a side hustle, now we at the top…
This side hustle changed into my career. That's right, folks.
I used to work a dead-end job, stuck in the same routine day in and day out… But then, I discovered the magical world of affiliate marketing – the ultimate solution for anyone who wants to ditch their 9-5 job and make some serious cash. 
And let me tell you, it's not as easy as it sounds. But hey, who needs a steady paycheck when you have the possibility of earning a passive income?
All you have to do is follow these simple steps: 
pick a traffic source, 

choose a niche or category, 

post content and refer people to products with your special affiliate link. 
And voila, you'll be rolling in the dough in no time!
But be warned, there are plenty of so-called "gurus" out there who will try to sell you their overpriced affiliate marketing courses. 
Don't fall for their tricks, stick to the basics and you'll be just fine.
And remember, affiliate marketing isn't just a side hustle – it's a lifestyle… I mean just look at me (ok maybe, I am bragging now).
So join the ranks of the successful affiliates who are bringing in hundreds of thousands of dollars a month. 
But first, be sure to register for my free affiliate marketing training. It will teach you how to generate passive income with affiliate marketing for FREE!
Research Studies
Want to get paid for your opinions? Of course, you do. Who wouldn't? 
Companies and brands are constantly looking for feedback on their upcoming products, and they're willing to pay you for it. 
That's right, they'll pay you to tell them what you think – it's like being a professional complainer. I mean, what could be more enjoyable than getting paid to give your opinion? 
And don't worry, you don't even have to leave your house for some of these gigs – you can do paid online research studies right from your couch. 
And if you're lucky, you might even get selected for an in-person focus group and make anywhere from $60-100 an hour. 
Want to know my secret for finding these opportunities? User Interviews, baby. 
It's as easy as 1, 2, 3! 
First, create your personal profile to showcase your unique self. Next, browse through a variety of exciting studies and apply to the ones that interest you the most. 
And finally, show up and get paid! 
Whether you're testing out new products or sharing your opinions on existing ones, there are endless opportunities to make money.
Delivery Gigs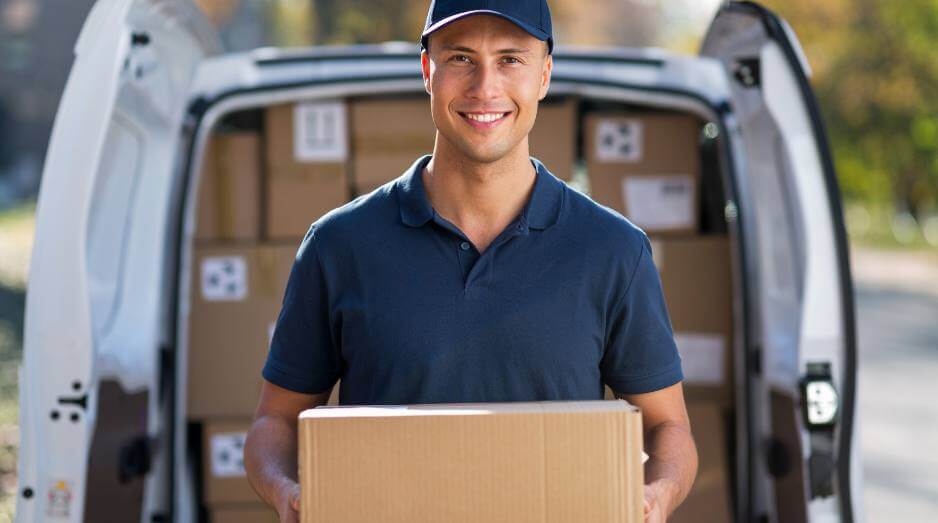 Looking for an easy and straightforward side hustles for men that won't require much brainpower? 
All you need is a reliable mode of transportation, the ability to pass a background check, and the basic life skill of being 18 or older. 
With a little bit of elbow grease, you can be on your way to earning a whopping $14-25 per hour. 
And the best part?
You get to set your own schedule! It's like being your own boss, except you're really just a cog in the delivery app machine. 
So why not check out Instacart, DoorDash, or Uber Eats? 
With their user-friendly apps, you can deliver take-out orders or groceries with ease and make some quick cash on the side.
Pressure Washing Houses
Ah, pressure washing, the ultimate side hustles for men who want to get their hands dirty and watch the dirt and grime wash away! 
Who needs to sit in an office all day when you can make some serious cash just by spraying water at stuff? 
I heard from one of my acquaintances (let's just call him "Mr. Clean") that he's been making over $3,000 per month just by washing house windows…
Apparently, he's even got a bunch of TikTok videos showing off his skills! 
But hey, don't just take my word for it. Grab a pressure washer and see for yourself. 
And don't forget to put up some flyers around the neighborhood and advertise online to get those customers rolling in.
Become a Consultant 
Imagine we talk about groovy side hustles for men, and we "accidentally" forget to mention consulting services – that'd be a heinous crime! 
Picture yourself taking all those fancy-schmancy skills you've mastered in your previous full-time gig, and turning them into a money-making machine in 2022. 
All you need is a sprinkle of experience, a dash of expertise, and a pinch of charm to woo clients, and voila – you're a swanky consultant raking in the dough!
And hey, getting started is a piece of cake! 
Just give ol' Google a quick search, sign up for a course to sharpen your skills, and then go on a marketing spree! 
Spread the word about your fabulous new venture on Facebook groups, TikTok, and any other social platform you fancy. 
Before you know it, you'll be the talk of the town and the go-to guru in your field!
Clinical Trials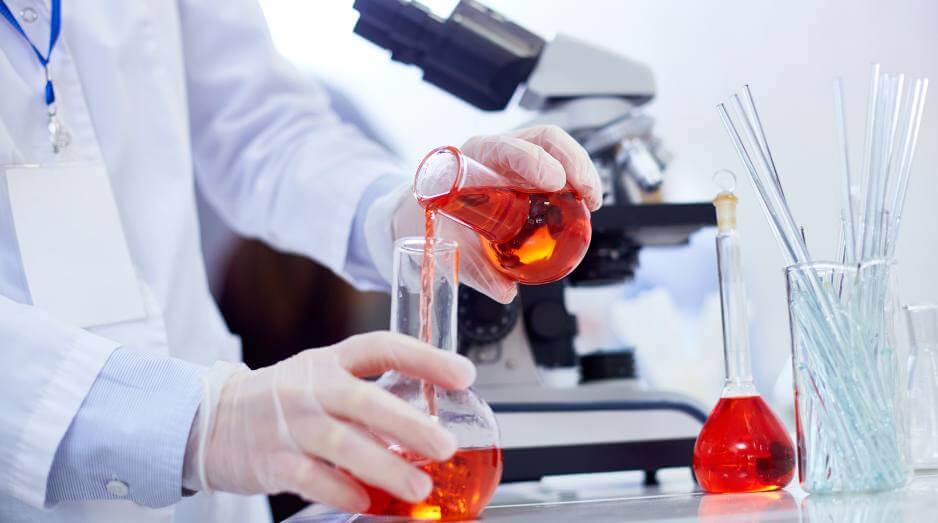 Let me tell you about the easiest side hustles for men I've ever done… 
So, I was in a bit of a bind when I found out that I needed to get my wisdom teeth out. 
And since I didn't have insurance, it was going to cost me a fortune. But then, I did a bit of research and found out about this local company that was conducting a clinical trial on a new pain medication.
I decided to sign up for the trial and it turned out to be the best decision ever! 
Not only did I get my wisdom teeth extracted for free, but I also got paid $700 for participating in the trial and had an excuse to lay in bed and watch TV for two whole days. 
It was basically like a mini-vacation.
But don't just take my word for it, you can look for clinical trials in your area by simply typing "clinical trials near me" into Google.
White Label Software
White Labeling Software means to sell a software under your branding. That's really it.
Becoming a software reseller is just as easy and profitable… Say goodbye to sleepless nights spent coding and hello to multi-6 figure earnings. 
Just buy "seats" to an existing software product at a wholesale rate, and resell them at a higher retail price. 
It's like buying a cheap knockoff and selling it as a designer item. 
The best part? You don't even need to have any experience in software development or a background in IT. 
A simple way to get started is to search for any software name or genre on Google and add "White Label" at the end. 
You'll find numerous software companies offering white-label solutions for a variety of industries…
Once you've identified a product you want to resell, build a website, and start marketing it to potential clients to start earning cash. 
One of the best things about this side hustles for men is that it requires very little upfront risk or investment.
Cleaning Parking Lots
How many times have you walked past someone in a parking lot washing cars and cleaning up the area and thought, "Wow, they must be making pennies." 
Well, think again. 
Many people are raking in over $1,000 a month with this side hustle. Giving just 2-3 hours a day. And some have even turned it into a six-figure business! 
It may not be glamorous or exciting. But it's low-cost and can be done in off-hours when the lots are empty. 
Give it a shot and see how much you can earn!
Furniture Flipping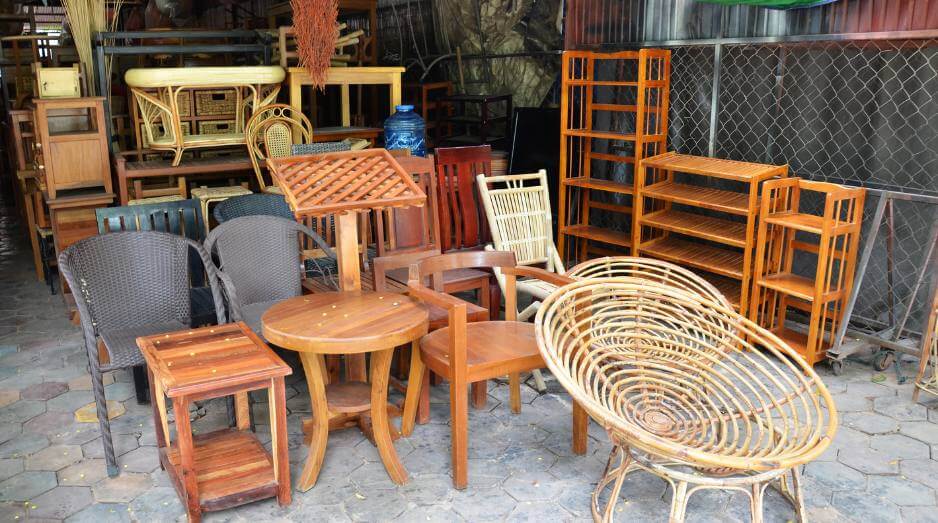 Why not try furniture flipping like the founders of Second Time Sellers, Jack and Joan Ferrell (AKA. The Furniture Flipping Millionaires)?
They buy used items at yard sales, flea markets, and online auctions, then sell them for up to ten times what they originally paid. 
For instance, their very first acquisition was a brand-new inversion table that cost them $50 to purchase, and they sold it for $450. 
According to them, furniture flipping is easy-peasy – just start with something simple like a dresser because, hey, it's "basically a rectangle." 
You don't need any special skills, just practice your sanding and painting techniques, and voila! 
You're ready to tackle more challenging projects. 
And where can you find this inexpensive furniture to flip, you ask? Oh, just look for them at moving sales or on Facebook marketplace. 
Don't worry about finding space to work on these projects – just clear out some room in your garage and you're all set…
Oh, and don't forget to take some attractive pictures of your finished product. After all, it doesn't matter if the quality of your work is subpar as long as it looks pretty in the pictures, right?
Sell on Ebay
Oh, look who we have here! Another wise guy talking about eBay like it's the best thing since sliced bread…
Well, I hate to break it to you, but everyone knows about eBay already. 
But if you want to make some extra cash and join the bandwagon, why not try your luck at selling on eBay? 
With a worldwide audience and endless product options, you could potentially strike gold! 
Of course, it won't happen overnight, but with some time and effort, you could be raking in the dough.
And the best part? You can sell on eBay however you want! It's totally up to you whether you want to make this a full-time gig or just a side hustle. 
So what are you waiting for? Get out there and start selling!
Get Paid for Using Defective Products – Check Open Class Action Lawsuits Now!
Are you a product user involved in a class-action lawsuit? Did you know that you could potentially get some sweet cash from it? 
All you need to do is a little online detective work, and you could be on your way to a payout.
Of course, each settlement has its own set of rules. But typically, you'll need to prove that you actually used the product, which could require digging up a pesky serial number or long-lost receipt. 
Once you've filled out your online claim form, you might have to exercise some patience before receiving your payment – but hey, it's free money, so it's worth the wait.
Invest in Real Estate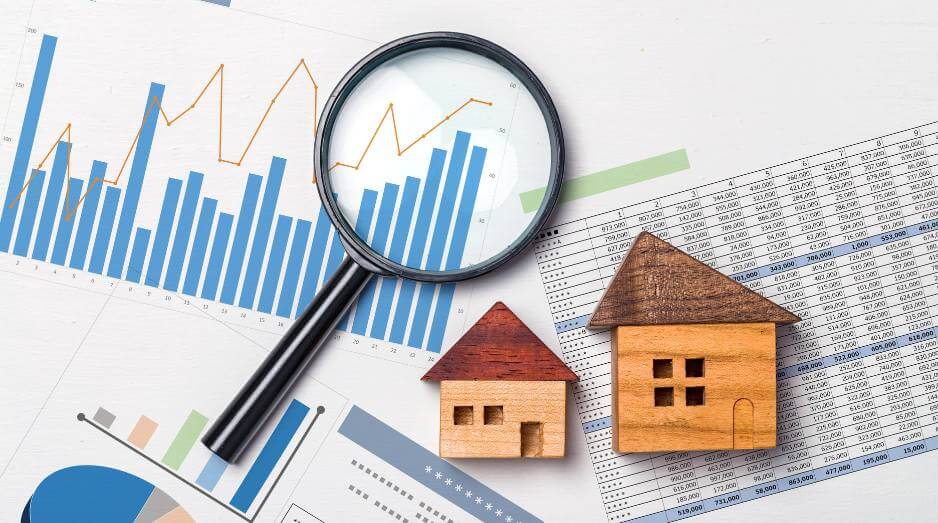 Consider investing in real estate! You might be thinking, "But I don't have the space to rent out a property!" 
Don't worry – you don't need to be a millionaire to start investing in real estate. 
Real estate crowdfunding has made it easier than ever to get involved in real estate deals with minimal risk. 
Instead of purchasing individual properties, you can team up with a group of investors and invest in large-scale real estate projects. 
Fundrise is a fantastic crowdfunding platform that allows you to invest in real estate with as little as $10.
This means you can start investing in real estate with minimal upfront costs and watch your money grow. 
Ready to take the plunge and become a real estate investor? Learn more about how Fundrise can help you achieve your financial goals!
Trading Cryptocurrencies
Are you tired of boring investments that take forever to make money? Look no further than the world of cryptocurrency! 
Join the bandwagon of people who have already put their money on the line and come out on top – like my Uber driver who turned $50 into $150 in just a few weeks! 
Sure, it's a volatile market, but the potential for high returns is irresistible. 
But don't forget, only put up money you're willing to lose because the risk is high. 
This side hustle is not for the faint of heart, but if you're willing to take the gamble, the rewards could be huge.
Starting a Podcast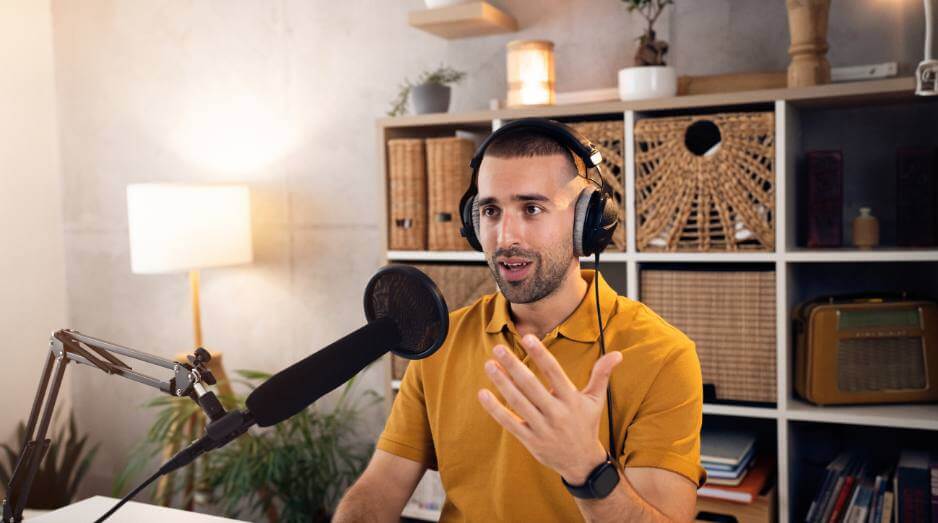 Are you a big fan of podcasts? I know I am! 
From true crime to comedy, there's a podcast out there for everyone….
But have you ever considered starting your own podcast? If you're passionate about a particular topic, whether it's sports, politics, or pop culture, why not share your thoughts with the world? 
You never know who might be listening! 
Take inspiration from podcasting legends like Joe Rogan, who's made a fortune from his popular podcast. 
With sponsorships and affiliate advertising, podcasting has huge earning potential, so it's definitely worth a shot. 
Plus, creating a podcast is a great way to connect with like-minded individuals and build a community around your interests. So why not give it a try and see where it takes you?
Selling Digital Products
have you ever thought about selling digital products? It's easier than you might think! 
Whether you're a wordsmith with a book idea, a spreadsheet master with template expertise, or a skilled instructor with a course idea. You can turn your talents into a passive income stream.
Creating and selling digital products doesn't require a fancy business plan…
All you have to do is create your product and get the word out. Once customers start making purchases, sit back and watch the money roll in! 
Sell your old textbooks, DVDs, or phones on Amazon.com.
Do you have a bunch of old textbooks that you never look at anymore? Maybe a pile of dusty DVDs that have seen better days? 
Or how about a trusty cell phone that you've finally upgraded from? 
Well, have no fear because Amazon is here! 
You can sell all of your unwanted items on Amazon.com and make a pretty penny in the process. And it's not just textbooks and electronics – you can sell old books and DVDs too. 
Who knew your junk could be someone else's treasure? 
And if you're really lucky, you might even earn some free Amazon gift cards along the way. 
Time to start scouring your house for anything and everything you can sell on Amazon!
Starting a YouTube Channel
Oh, look who's talking about YouTube now, Spencer. But wait, hold on a second, are you going to bore us with the same old advice about starting a channel and showing your face to the world?
No, no, no… that's not how we do things here. 
We're talking about the magic of Faceless videos on YouTube! Yes, you heard it right. 
You don't need to be a celebrity or a vlogger to make it big on this platform. 
In fact, you can create generic videos like "top 10 places to visit in 2023" and still rake in the views and money through affiliate marketing and other clever tactics. 
It's so easy, even your grandma could do it.
Dominoes Gold
Well, why not try your luck at playing dominoes? 
That's right, Dominoes Gold is the real deal, a gaming app that lets you win real money for playing dominoes. 
But don't just take our word for it, it has a 4.7/5 rating out of 6.2K+ reviews in the App Store…
 And if that's not enough to convince you, I've been playing for the past few weeks and win around 70% of my matches — no big deal. 
It's totally legitimate, trust me. 
Just make sure to turn off your notifications or disable phone calls so you won't get interrupted during a real-time cash game. 
However, if you happen to live in AZ, AR, CT, DE, IN, LA, ME, MT, SC, SD, and TN, sorry, cash tournaments are not available in your area, but hey, you can still play for free.
Renting Your Extra Space on AirBnB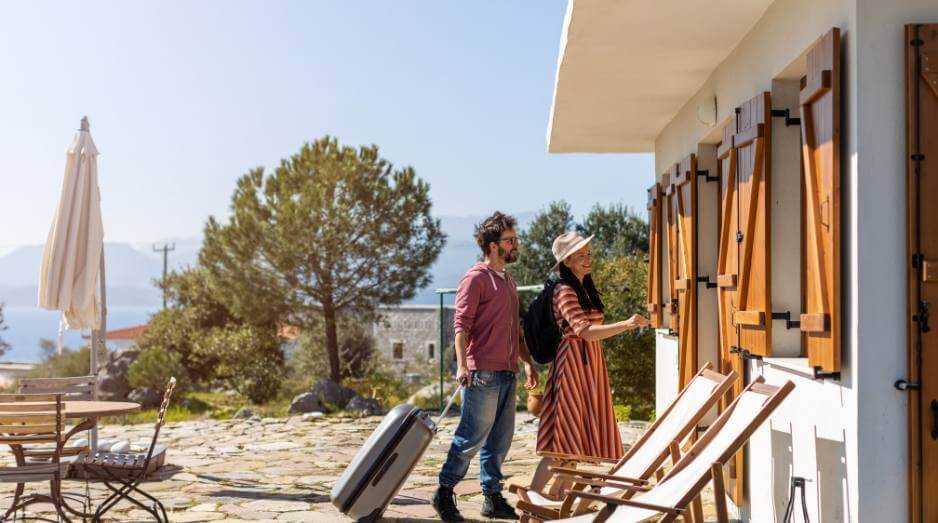 Renting out your extra space on Airbnb is the perfect side hustles for men!
It's not just any side hustle, it's a whole experience in itself! 
And the best part? 
You don't even have to leave the comfort of your own home. 
List your space on sites like Airbnb and watch the money roll in. 
Who needs privacy and personal space when you can have strangers crashing in your living room for a "handsome sum of money"? 
So, get ready to become a host, a landlord, and a cleaning crew all in one!
Sell Your Phone
If you're looking for a quick and easy side hustle, why not sell your old phone? Sure, it may not be the most exciting option out there. 
But it's a guaranteed way to make some extra cash. Don't let that old device sit around collecting dust – sell it while it's still worth something!
Listing your phone on eBay or Craigslist can be a hassle. But luckily there are simpler options out there. One of the easiest ways to sell your old phone is through Gazelle. 
They'll give you a fair price and take care of all the details for you. 
But don't wait too long to sell your phone. As time goes by, the value of your device will only decrease. That's why it's important to act fast and sell it as soon as possible. 
You can also check out Amazon's trade-in program or take your old phone to Best Buy, Walmart, or your wireless provider for a trade-in value towards a new device.
So, what are you waiting for? Don't let your old phone go to waste – turn it into cash today!
Car Rental Business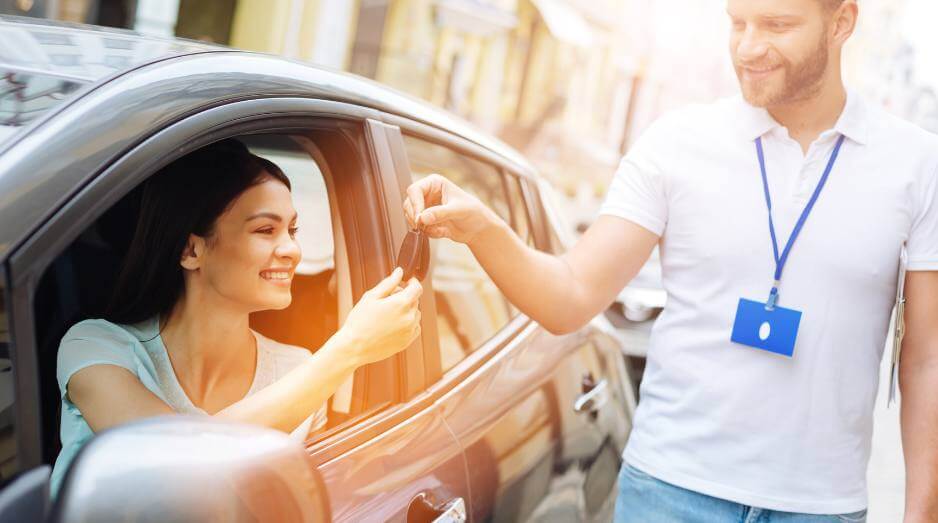 Looking for a simple and stress-free way to earn some extra cash? Why not try renting out your car as a side hustle with platforms like Turo?
you can connect with renters and try to make a profit by renting out your car. 
It's a simple concept really, just set the price based on the make and age of your car, and hope that there's enough demand to make it worthwhile. 
Of course, it's important to keep track of market trends, mileage, and depreciation on your vehicle, but who has time for that? 
Just follow in the footsteps of Shelby Clark, who started her rental car business by just renting out his personal car when she wasn't using it. 
And now, after a couple of years, she's a full-time business owner with a fleet cars.
Who needs financial stability when you can take on the risks and rewards of the car rental industry?
Driving for Ride Sharing Apps
Well, gentlemen, we've reached the end of my list of side hustles for men.
 And the final one involves hopping in your car and driving for ridesharing apps like Uber and Lyft.
 Sure, you might not make a fortune, but who needs money when you have the opportunity to meet some really interesting people, right? 
Just kidding! According to reports, you can make up to $25 per hour driving for ridesharing apps like Uber or Lyft. 
It may not make you rich, but it's definitely a decent side hustles for men with a car and some free time. Plus, you can rack up some interesting stories to share at your next social gathering.
Final Thoughts
Well, well, well, my dear hustlers, we've come to the end of the road. 
It's been a wild ride, full of creative ideas and side hustles for men to earn some extra cash.
And let's be real, who doesn't need more money? 
But before you dive headfirst into the world of side hustles, let me offer you a piece of advice: Beware of the gurus! 
These self-proclaimed experts will try to sell you their "Best Side Hustles for Men" course faster than you can say "cash grab." 
Don't fall for their traps and end up poorer than when you started. Stay safe, stay smart, and happy hustling!
More From Buildapreneur: