Would $1,000 per week be enough money to replace your job?
If yes, you're in luck because quite a few online jobs can get you there.
Depending on your skills and education, you may be able to earn a thousand bucks a week in 25 hours or less.
If you're ready to roll up your sleeves and get to work, here are the best online jobs that pay $1,000 a week or more.
How Much Do You Need to Earn Per Hour to Make $1,000 per Week?
Before looking at jobs, it's essential to know how much you need to earn per hour based on the number of hours you'd like to work.
Knowing this figure will help you narrow down jobs that are a good fit for your lifestyle and schedule.
If you work…
40 hours per week – $25 per hour

35 hours per week – $28.57 per hour

30 hours per week – $33.33 per hour

25 hours per week – $40 per hour

20 hours per week – $50 per hour
Also, keep in mind that this will be your gross income. Gross income is the amount you earn before taxes. So if you want to clear $1,000 per week after taxes, you'll need to make more.
Jobs that Pay $1,000 a Week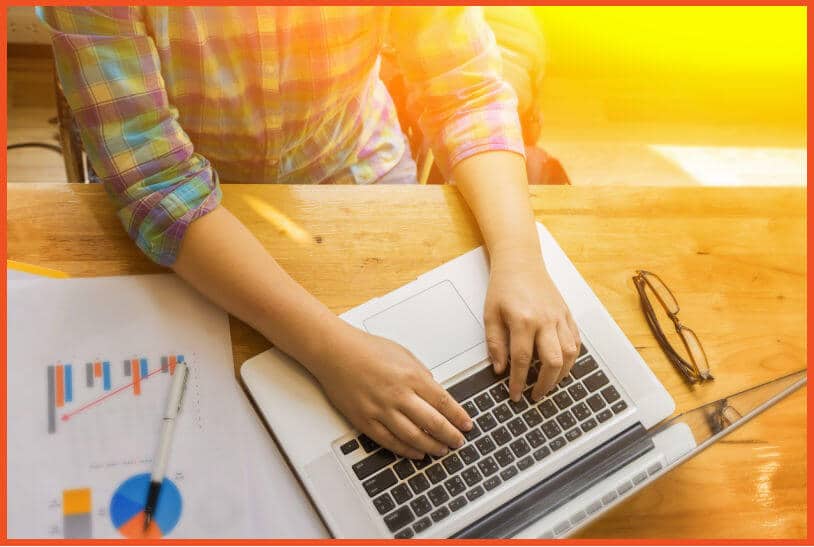 Cyber Security Analyst – $47.99 per Hour
Cyber security analysts protect a company from cyberattacks, which is crucial for most businesses.
In this position, you monitor and address any cyber security issues pertaining to a company's hardware or software. This is a job you can perform as a freelancer or work full-time for one company.
To land one of these jobs, you'll need a bachelor's degree in computer science and experience with information security.
At the average rate of $47.99, you'd need to work about 21 hours per week to earn $1,000.
Computer Programmer – $44.71 per Hour
Computer programmers specialize in coding language and are responsible for writing, testing, and modifying computer programs and scripts.
A bachelor's degree is typically needed, although not always necessary. As long as you're proficient in coding language and have experience, you can land a programming job.
While many computer programmers work in an office setting, you can also find remote and freelance work.
According to the Bureau of Labor Statistics, computer programmers earn an average of $44.71 per hour. Based on this wage, you'd need to work about 22 hours per week to make $1,000.
Virtual Recruiter – $40.79 per Hour
Virtual recruiters work with businesses to find qualified candidates for job openings. Rather than hosting in-person interviews, virtual recruiters host online job fairs and perform phone and video interviews.
To land one of these jobs, you'll need an associate's or bachelor's degree in human resources.
The average pay for a virtual recruiter is $40.79 per hour. So you'd need to work about 25 hours per week to walk away with $1,000.
Facebook (Meta) Ads Manager – $35.42 per Hour
No doubt, if you're on Facebook, you're constantly seeing advertisements. And those advertisements are probably closely related to your interests, fears, or weekend plans.
Facebook ads are powerful when done right. And because of this, companies will pay well to work with a Facebook ads manager that produces results.
You don't need a degree for this role, but you need to know what you're doing. Since running ads involves a business spending money, it's crucial to understand the Facebook ad platform and corresponding reports.
According to Indeed, the average salary for a Facebook ads manager is $35.42 per hour. So based on this rate, you'd need to work approximately 29 hours per week to gross $1,000.
Virtual Assistant – $32.27 per Hour
Virtual Assistant is an all-encompassing job title for someone who helps a business run smoothly.
Job duties for virtual assistant roles vary from basic to advanced, and so does the pay. You can earn anywhere from $10-$50 per hour with a job like this.
No special education is required to work as a virtual assistant. Instead, you need to familiarize yourself with website platforms, email software, CRM software, social media, and customer service skills.
Virtual assistants often perform many different tasks each day, so organizational skills are essential.
According to Zip Recruiter, the national average pay for a virtual assistant is $32.27 per hour. If you earned this rate, you'd need to work about 31 hours per week to get to $1,000.
If you're interested in working as a virtual assistant, here are 19 entry-level positions.
Outside Sales Rep – $30.51 per Hour
Outside sales reps work outside of an office. They are usually provided with warm leads to follow up with by phone or in-home appointments. 
There are tons of outside sales reps for just about any product or service.
While the average salary is $30.51 per hour, the actual amount of money you earn will depend on your success at closing sales. If you make an average of $30.51, you'll need to work about 33 hours per week to earn $1,000.
Freelance Writer – $30 per Hour
Freelance writer is a general term for a paid writer that works on a freelance basis, usually with many clients, rather than working for only one company.
Freelance writers are responsible for writing ad copy, blog posts, newspaper articles, or other promotional material.
The average salary for freelance writers is $30 per hour, although this number varies significantly based on the type of work. 
Although freelance writers don't need special education, a degree in journalism can help you land jobs.
Content Manager – $28.40 per Hour
If you're not familiar with the online world, you're probably wondering what a content manager is. You can think of a content manager like you would a store's general manager – someone who works with all other employees and freelancers to make sure the business runs as it should.
But aside from working with writers, graphic designers, and social media managers, content managers are also responsible for creating a content calendar, determining the tone of the business, and communicating with freelancers.
While you don't need a specialized degree to land one of these jobs, a marketing or business degree won't hurt. You'll also need experience running websites and writing or editing. 
According to ZipRecruiter, the average content manager salary is $28.40 per hour. At this rate, you'd need to work about 36 hours per week to earn $1,000.
Illustrator – $27.55 per Hour 
Illustrators create images and logos, often with specialized software. While illustrators can work for one company, many offer freelance services and work for multiple clients.
Most illustrators have either an associate's or bachelor's degree, although it is possible to land jobs without a degree as long as you have excellent drawing skills.
The average hourly rate for an Illustrator is $27.55 per hour. So you would need to work approximately 36 hours at this rate to earn $1,000.
Graphic Designer – $24.38 per Hour
Graphic designers wear many hats. Job duties vary from designing websites, editing photos, or creating designs for promotional material.
The average salary for a graphic designer is $24.38 per hour, which means you'd need to work approximately 40 hours per week to earn $1,000.
However, depending on your specialty and your training, you may earn more or less than this.
To increase your income, you could sell premade website templates and graphic templates for Canva, Photoshop, or similar design programs.
Home Business Ideas to Earn $1,000 Per Week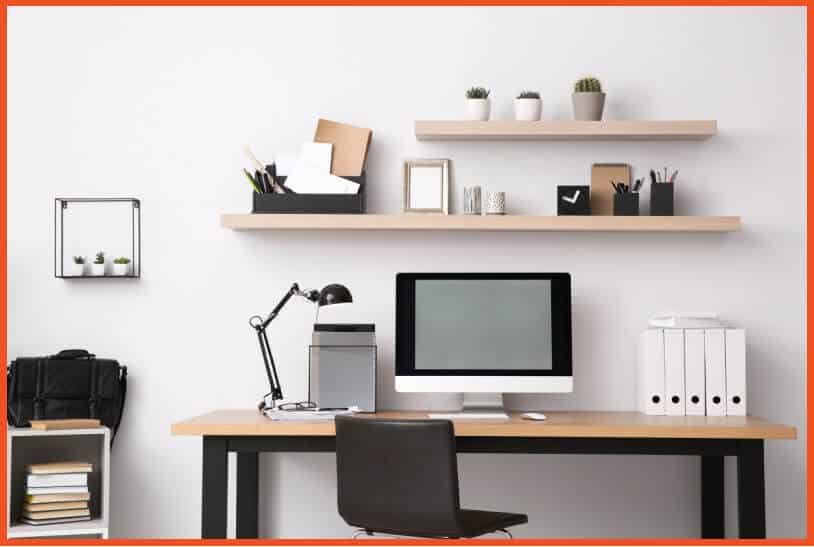 If you need to earn $1,000 per week, you don't have to go down the traditional road of working for a business. Instead, you can start your own online or home-based business.
If you go this route, it will take a lot of upfront work to get rolling but can be far more lucrative in the long run.
Here are some home business ideas to earn $1,000 per week.
Become a Social Media Influencer
It might seem laughable to have social media influencers on the list, but it's not. 
CNBC has a great article breaking down what it takes for influencers to earn $100,000 per year, and it's probably not as much as you think.
A report from Vox suggests that Instagram influencers with only 10,000 – 50,000 followers earn as much as $40,000 – $100,000 per year. So, if you love social media, put some effort into it, and you may eventually be able to crack the $1,000/week mark.
Try Affiliate Marketing
Affiliate marketers are like salespeople. They partner with companies who give them a commission for making sales.
As an affiliate marketer, you can create an informational website, recommend products, or use affiliate marketing with social media.
Flip Items for Profit
Buy low, sell high is a timeless business tactic you can apply to any area. 
If you have a good eye for a bargain, here are some ways to turn that into $1,000 per week.
Find high-end clothes and sell them on Poshmark
Start a Tutoring Business
If you have a lot of knowledge in a particular subject, you can make a great hourly wage by offering to tutor.
If you offer group tutoring sessions, you can earn even more. This side hustle can help you achieve $1,000 per week without putting in full-time hours.
Start a Blog
Blogging isn't a quick way to earn cash, but it's a proven way to earn passive income if you're willing to put in the upfront work.
Bloggers earn money in several ways, but most come down to two strategies: make money through affiliate links or earn money through ad networks.
If you create an informational blog that gets thousands of visits per month, you can run ads and passively earn money from every person who visits your website. 
Sell Digital Products
Digital products are hot. Many creators make a full-time living selling simple printables like budget sheets or cleaning checklists.
But the truth is, there is no limit to digital products. You can create a course, ebook, kids' party invitations, motivational sayings, or digitize and sell your artwork.
Final Thoughts
Earning $1,000 per week is not out of reach. To figure out how much you need to make per hour, determine how many hours you're available to work. Once you have your hourly rate, you can hunt down jobs that fit. 
You can also implement online business ideas to help boost your income and reach $1,000 per week even quicker.