Online Social Media Jobs That Pay $30/Hour
Availability to start this week
Make $25-$35 Testing New Apps
Just need access to phone/tablet
5+ hours per week available
Life coaching is becoming more and more popular these days (you probably know that). As people's lives become more complicated and stressful, it's natural that people start to look for ways to cope. 
Covid-19 didn't help that at all.
But consumers often find that the market is saturated with people and businesses offering life coaching, wellness training, and so on. Most of these guys are out to make a quick buck and are clueless as to help.
This list of life-coach affiliate programs focuses on quality programs to actually help your audience while making good commissions.
Want to know which affiliate marketing method works best for you? Answer the short quiz below:
Let's take a look at a few of these top life-coach affiliate programs. 
Top Life Coach Affiliate Programs 
1 .Udemy
2. Tony Robbins
3. MaryMorrissey.com
4. Brian Tracy
5. Life Breakthrough Coaching
6. Natural Wellness Academy
7. Life Energy Coaching
8. Mentor Masterclass
9. Life Coach Training Institute
1. Udemy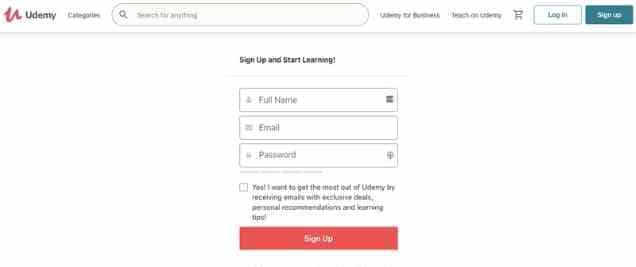 Udemy sells a whopping 130 000 online courses, including life coach certification courses. There are options to become an instructor and create a course; all you need is something to teach.
There are free and paid courses available, and some courses will count towards education credits. 
URL: Udemy Affiliate Program
Cookie Length: 7 days
Commission: 20%
Pros: 
Affordable prices, with sales and discounts available that might encourage students to take on multiple courses – this means more sales. 

Some free courses are available, along with a money-back guarantee.

There is no access limit. 

Good commission rates. 

Frequent sales.
Cons: 
While the commission rate is good, the cookie length is short – only 7 days. 

Some courses won't count towards education credits or produce worthwhile certificates. This can leave consumers feeling that they've wasted their time. 
2. Tony Robbins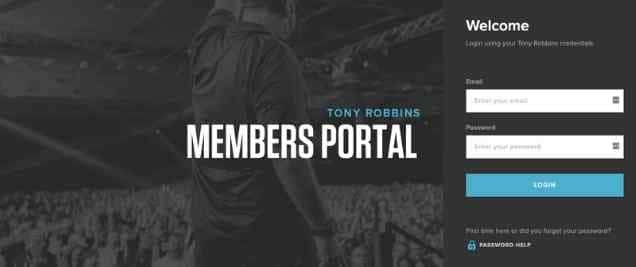 Tony Robbins is a well-known name in the life coaching industry, making him a prime candidate for a life coach affiliation program. 
His website includes a variety of teaching methods, including videos and audio tracks, and even nutritional supplements and training videos. The commission rate is good, and the site also has a decent cookie length. 
URL: Tony Robbins Affiliate Program
Cookie Length: 45 days 
Commission Rate: 15%
Pros: 
You're dealing with a well-known life coach who's already had a good measure of success. 

Decent cookie length – 45 days!

Good commission rate. 

A well-established website with high traffic, and a variety of packages and options. 
Cons: 
The "motivational" style of life coaching may not suit everyone. In fact, it may even discourage some of your consumers. Remember that the links you promote reflect on you and your website. 
3. MaryMorrissey.com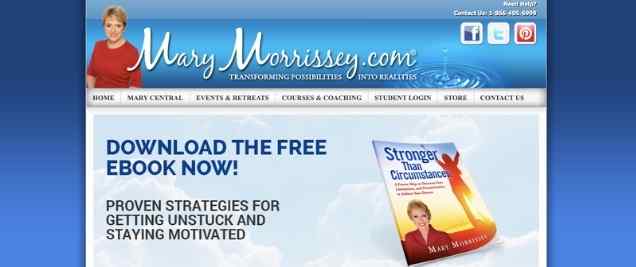 Another well-known life coach, Mary Morrissey is a good bet. As a gentler and more reasonable than some other hardline life coaches, she's built an impressive following already. 
As well as a basic life coaching course, she also offers a spiritual life coaching course, meaning that you can alter your package and get the course that suits you and your individual needs the best.
Her website includes a variety of products, including a blog and the option to become a life coach yourself. 
URL: MaryMorrissey.com Affiliate Program
Cookie Length: unknown
Commission Rate: up to 50%
Pros: 
As a well-established life coach, Mary Morrissey and her site are a good bet for an affiliate program. This is already a popular choice for consumers. 

Her website is aimed more towards encouragement and inspiration, which tends to be more effective and more popular – this means a higher conversion rate. 

There is a free eBook available. 

Excellent commission rates.
Cons: 
While the commission rates are very good, the cookie length is unavailable – they could last for a month or two, or perhaps only a couple of days. 

Joining with a life coach personality in an affiliate program will always have its risks. You need your consumers to like the personality of the coach, as well as their brand and methods of operating. This can be a pro or a con, depending on the life coach and your consumers. 

High commission rates are great, but make sure you do your research before committing – it may not be all it's cracked up to be. 
4. Brian Tracy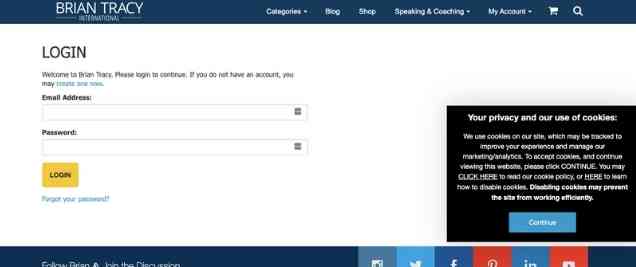 Brian Tracy is another well-known author and public speaker.
While he doesn't offer the same products as some other life coaches, such as one-on-one coaching or certification courses, he does have a number of video courses.
These courses deal with subjects like writing books, increasing personal productivity, reaching goals, and personal achievement. 
It's easy to see how any of these subjects fall neatly into a life coaching category. In addition, he and his website have a good reputation, a decent commission rate, and a great cookie length period. 
URL: Brian Tracy Affiliate Program
Cookie Length: 120 days 
Commission Rate: 20%
Pros: 
A well-established with a good reputation. This lowers any risk significantly. 

He deals with specific subjects that will interest an audience looking for a life coach. 

The website offers a free 14-step goal setting guide. This is the kind of thing an audience likes – a free taster, to see if they like this style of life coaching. 

Good commission rates. 

Impressive cookie length – 120 days. 
Cons: 
Technically, Brian Tracy is not a life coach. While this doesn't detract from the advice he's giving, it may weigh on your consumers. 

No certification courses are offered. Again, this might be something your consumers are looking for. 

The courses can be expensive. 
5. Life Breakthrough Coaching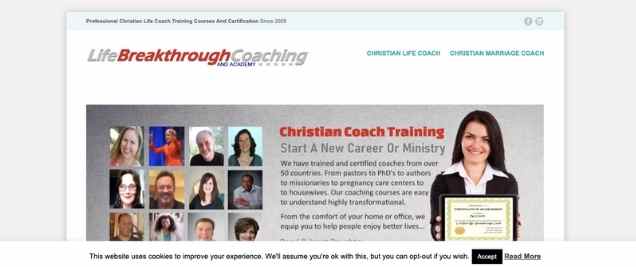 This is more of a niche life coach affiliate program. This is a Christian life coach and marriage coach site, offering live online work with an instructor.
The courses last for an average of 10 weeks and include homework assignments and coaching. 
Rather than a percentage commission, the site pays $100 for each customer that registers, pays, and finishes the course in its entirety.
The cookie rate is unknown. Depending on your audience, this could be an extremely successful product to promote – but it could also be a non-starter. 
URL: Life Breakthrough Coaching Affiliate Program
Cookie Length: Unknown
Commission Rate: $100
Pros: 
A set sum for each successful consumer is an interesting change from the percentage commissions we've discussed before. 

The courses are designed to be neat and manageable, offering courses on life coaching, marriage, and pregnancy. 

As a niche website, this could work very well if it fits in with your audience. 
Cons:
The "niche" aspect can also be a con. If you don't have a largely Christian audience, it might not attract enough or any consumers. You need to know your audience.

The commission is only paid on the

completion

of a course. Not only does this mean you'll wait at least ten weeks for your first payments to start rolling in, but if a consumer gets bored and doesn't finish a course, you won't get paid. 

Unknown cookie length. 
6. Natural Wellness Academy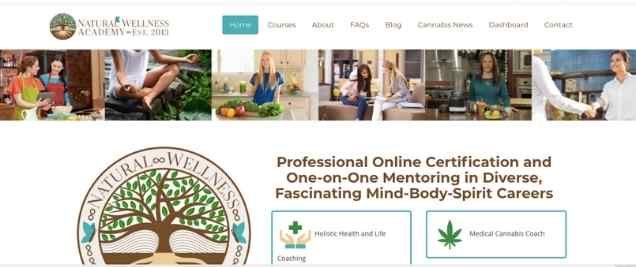 If your website or blog has a more natural vibe, this might be a product that fits in well with your theme. The site focuses on natural remedies, on caring for your body, spirit, and mind as a whole.
There are a variety of courses available, including Holistic Health and Life Coaching, Spiritual Wellness, and Mind-Gut guru. 
Interestingly, "wellness" as a word has a very different vibe to "life coaching". Harsh and unforgiving methods of motivating often don't have lasting effects and don't promise to be very pleasant.
Consumers tend to be attracted to simple and easy methods of self-improvement. 
However, some courses can be very expensive. 
URL: Natural Wellness Academy Affiliate Program
Cookie Length: 30 days 
Commission Rate: $25-$150
Pros: 
A gentler, more natural approach to self-improvement. 

A wide variety of courses, with eight different options immediately available on the website. 

The commission rates vary, but you could earn up to $150 per paying customer. If this is something your audience would be interested in, this website could make you a lot of money. 

The company is reasonably well-known and has been featured in some media outlets. 

A decent cookie length of 30 days. 
Cons: 
This can be a very expensive course, going up to $2 795 for the full holistic health and life coach program. While you shouldn't shy away from expensive products, it's important to take into account your audience. However, if your audience is likely to pay for this kind of product, this price is an absolute

pro,

since you'll make more money. 

The courses include some treatments such as medicinal use of cannabis and hypnotherapy, which can be controversial. Depending on your audience, this might lose you sales. 
7. Life Energy Coaching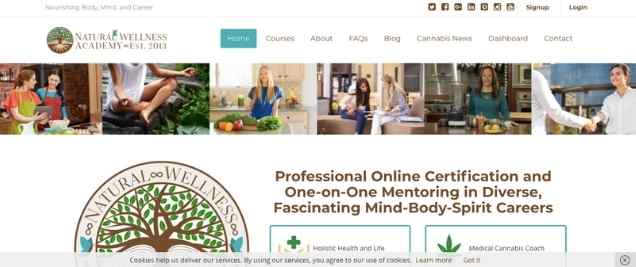 This website doesn't just stop at regular life coaching issues, like personal growth, relationship issues, and feeling at peace with oneself. 
It also deals with vibrational energy, something extra that many life coaching websites don't discuss, dealing with the various energies we have in our lives, and how to properly use them. 
The courses are expensive, which as we've discussed earlier, can be a pro or a con depending on your audience. 
URL: Life Energy Coaching Affiliate Program
Cookie Length: Unknown
Commission Rate: 20%
Pros: 
A steady commission rate of 20%. 

This is an established website, with plenty of options, packages, and certificates.

Dealing with "energies" is something that will likely interest and attract a lot of different customers, especially since the courses can be targeted to different aspects of a person's life. 

The modular programs are expensive, consisting of three levels with two modules at $3000 each. If your audience will pay for something like this, you'll make a lot of money with minimal effort. 
Cons: 
The high prices of the modules may dissuade some consumers. You've heard it before, and you'll hear it again: know your audience!

No cookie length is given. 
8. Mentor Masterclass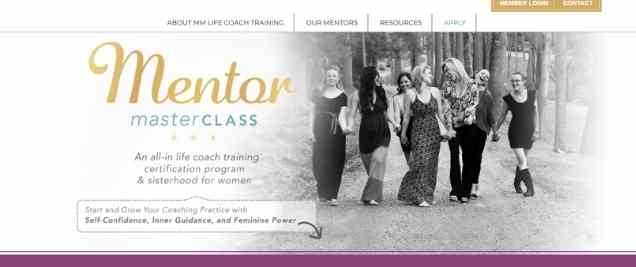 As the only women-only life coaching website, this one certainly stands out. The commission rate is excellent, and there are more opportunities to earn money besides this. 
The website works at building confidence and success and includes a year-long training period and personal mentoring. This is a unique website that's definitely worth a look.
It's something of a niche product, that could make you a lot of money if placed correctly. 
URL: Mentor Masterclass Affiliate Program
Cookie Length: Unknown
Commission Rate: $1000
Pros: 
Hugely impressive commission rates, with opportunities to earn more. 

Since it's designed for women, there are plenty of places to promote this website. 

Good value and solid courses. 

Well-known, and with a good reputation. 
Cons: 
No cookie information. 

As a niche website, make sure it fits with yours.
9. Life Coach Training Institute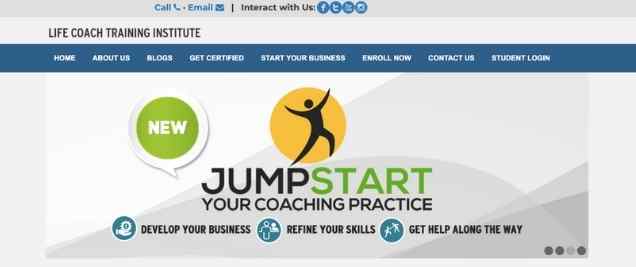 This is said to be the number one life coach training certification program in the world, meaning you're taking on a good bet with a decent reputation. It teaches its clients how to run a business, how to find clients, and of course how to coach them. 
The cookie length is good; however, you'll notice that the commission rates are lower than some other options we've looked at. 
URL: Life Coach Training Institute Affiliate Program
Cookie Length: 60 days 
Commission Rate: 10-20%
Pros: 
A good, all-around teaching facility, making sure its clients have all the skills they need. 

You've affiliated with a company, rather than a particular person or personality.

Excellent cookie lengths. 
Cons: 
The commission is lower than some other options. While this is more of a low-risk affiliation, that doesn't necessarily guarantee more sales and therefore more commission.
What to Look for When Choosing a Life Coach Affiliate Program 
An affiliate program is an arrangement in which a website pays another website a commission in order to send them traffic. When it comes to affiliate marketing, traffic is everything.
Having the best product or site on the net won't help you at all if you aren't getting high traffic to your site. 
This is normally done via links; a consumer clicks on the link and is taken to the second site. Then, depending on the agreement between the site and the affiliate site, a commission is usually paid. 
For the affiliate site, this is a great way to make extra money, especially if your site doesn't deal in eCommerce – you might find yourself earning a considerable amount of commission simply by including a link on your website or blog. 
For the merchant site, going for an affiliate program can breathe new life into your site; providing extra traffic, new consumers, and getting your product or site seen by a greater audience.
However, there are more factors to consider. For a life coach affiliate program, this is what you should be considering: 
Does It Fit in Your Niche? 
A successful website or blog is streamlined, meaning it has its own niche. It may seem obvious but promoting a link or having your website promoted by a site that does not fit in your niche won't help you get more traffic and more consumers. 
It's all too likely that the product or site you're promoting isn't what they're looking for. This is why it's so important to understand your target audience – is this product or site something they'd be interested in?
If you and your site get a reputation for including irrelevant or unwanted links, you might find that your audience often doesn't bother clicking at all.
What Are the Commission Levels? 
This also includes earnings per click. High commission levels are obviously the most tempting, but don't rush into a decision; a high commission level is useless if the product isn't selling. 
Remember, the number of products you sell will affect your average order rate (AOR). A high AOR with a low commission rate will make you the most money. 
What Is the Vendor's Reputation? 
Do your research first. Ideally, your vendor should already have a good reputation, be well-established, and have high traffic.
Of course, that doesn't mean that a vendor new to the marketing scene wouldn't have a good product, but a new vendor hasn't had time to establish a good reputation. This needs us nicely to the next point…
Is Product Good-Quality? 
This may seem obvious, but it's important that the product you sell is of good quality and good value for its price.
Promoting links to poor-quality products may well damage your reputation as well as the vendor's and making your customers happy is key to a good business.
Be aware of the product's return rate; if lots of people are returning the product, that's a bad sign. 
Consider More Expensive Products. 
This might seem like bad advice. After all, cheaper products sell more, right?
Of course, that's true, but you then need to sell considerably more products.
If the product is of good quality and something you believe your consumers would be interested in, take the plunge. Sell something expensive. 
Looking For Affiliate Programs To Promote?
Here are a few more affiliate programs you can check out:
New to affiliate marketing? Check out the video below to get started.