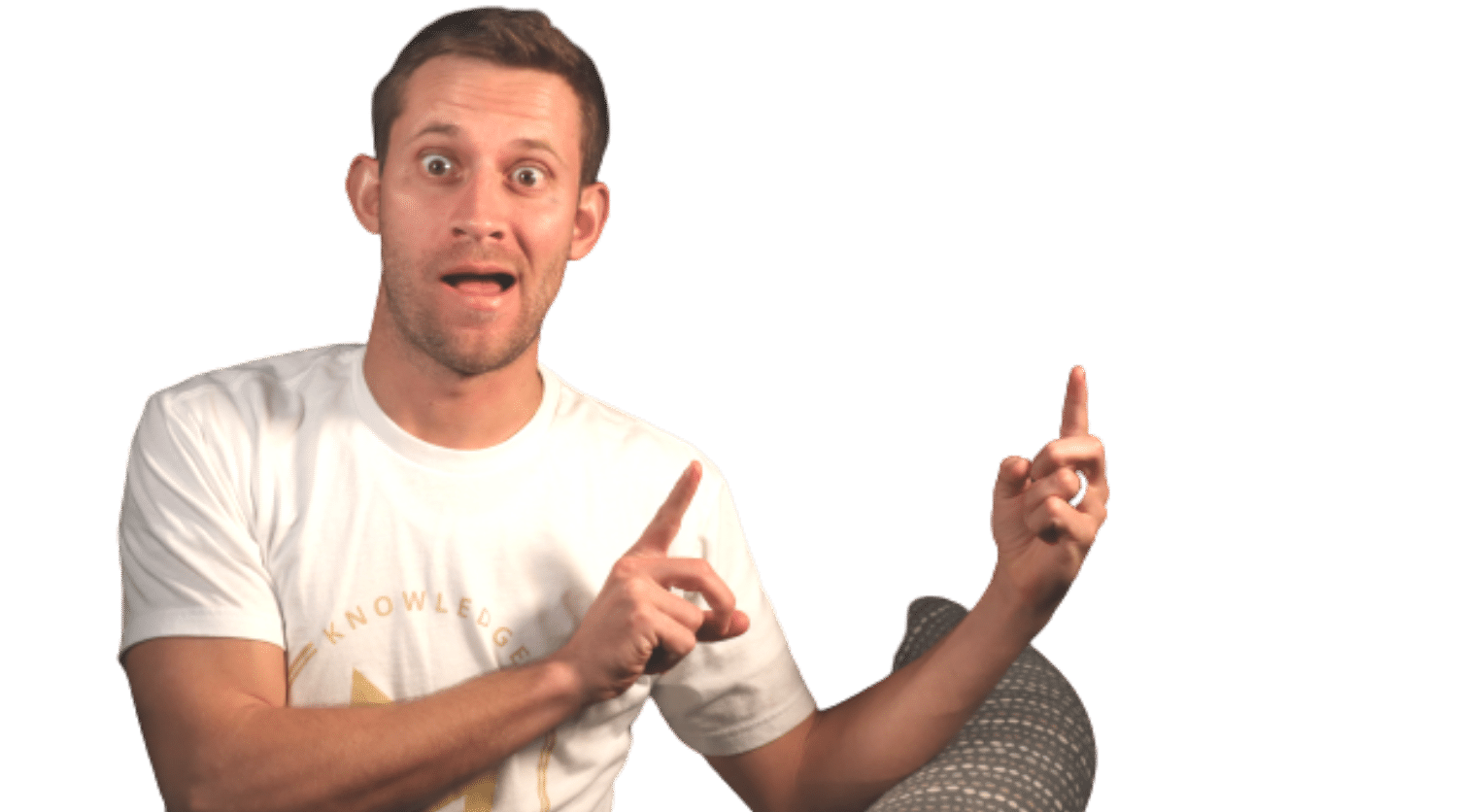 Looking To Start An Affiliate Marketing Blog?
I spent an entire day researching these makeup affiliate programs and learned some really valuable information.
The first is that the makeup industry is incredibly competitive.
Believe it or not, this is good for affiliate marketers. This means the makeup companies have to compete with each other to get affiliates (especially bloggers) to promote their products over others.
This means commissions go up (which is always a win for affiliates).
I tried to compile all the information in a way that makes it easy to see which programs pay the most, and which programs have higher converting products.
So without further ado, my list of the best make up affiliate programs to promote in 2021.
Best Makeup Affiliate Programs 
1. Spencer Barnes LA Affiliate Program
2. Olive Young Health And Beauty Affiliate Program
3. Yves Rocher Affiliate Program
4. Elf Cosmetics Affiliate Program
5. Elizabeth Arden Makeup & Skincare Affiliate Program
6. Avon Affiliate Program
7. Alpyn Beauty Affiliate Program
Spencer Barnes LA Affiliate Program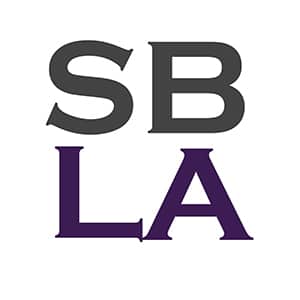 Unlike the previous entry, Barnes LA is not a makeup brand that is known to be reasonably priced. The owner, Spencer Barnes, is a renowned makeup artist with some uber-famous clients such as Meghan Markle and Mila Kunis. 
The next obvious step for the beauty guru was to dabble into makeup production himself. This seemed natural, especially considering his vast knowledge of makeup products, owing to his numerous years leading the industry. Although a move like this was quite risky, it proved to be successful for Barnes Spencer because of his dedication and attention to detail.
Only when you're so well acquainted with products can you create a line that can deliver the kind of results Barnes LA's products do. The cosmetic-surgery like results that their products render are entirely unique to this brand.
For this reason, Barnes LA has a long list of clientele that includes all the rich and famous. If you have a blog that caters to luxury products or includes such an audience, then products from Barnes LA should definitely be on it. 
Not only is this brand famous with celebrities, but its attractive affiliate programs also make it a big hit with online bloggers too! The program's rank power on ShareASale is 547, and its earnings per click are $140.40. That's much higher than the industry average and translates into large commissions for affiliate marketers! 
The commission this makeup affiliate program is offering is at 8%, and that may not seem too impressive at first glance. However, you have to understand that a single product from this website will give you a generous commission. Not only that, but people visiting this site are also likely to shop big even on their first visit.
Website URL: Spencer Barnes LA Affiliate Program
Tracking Cookie: 30 days
Commission Rate: 8%
Olive Young Health And Beauty Affiliate Program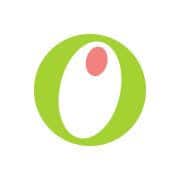 You have to have heard of Korean beauty products, even if you barely use social media. K-beauty has taken the cosmetic industry by storm! The K-beauty industry is already worth more than 13 billion USD per year, and this number is only set to grow. In fact, the Korean beauty industry has just started to expand into new territories such as Europe and America. Although new, it has firmly rooted itself as a strong competitor. So, you can see just how much potential this industry has, and given due time, just how far it can go. 
Olive Young is one of the most trusted and leading Korean Beauty brands in the business. The company was officially created in 1999, so it's not too young and has a well-established name in not only Korea but across the globe as well. Korean beauty products are usually made from non-comedogenic, light-weight products to give you that flawless, glass-like finish that most Koreans are famous for. 
Looking at the Korean craze that has gripped the internet, now would be an excellent time for affiliate marketers to take advantage of their enormous platforms and earn big bucks. 
Although Olive Young has recently ventured into affiliate marketing as a form of promotion, they're doing pretty well for themselves. The numbers don't lie, and with earnings per click of $129.10, you can tell that their affiliate marketers are quite happy. 
You can find the company's makeup affiliate program on ShareASale. It offers a 5% commission per sale and a 30 day cookie period. Although the commission may seem less, affiliate marketers end up making good revenue due to the brand's popularity. 
Website URL: Olive Young Health And Beauty Affiliate Program
Tracking Cookie: 30 days
Commission Rate: 5%
Yves Rocher Affiliate Program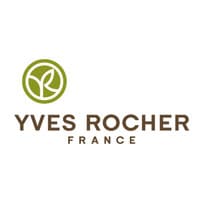 Even if you're a complete newbie into the world of makeup, chances are you've still heard praises of the uber-famous brand Yves Rocher. The company started production back in 1959 and has slowly risen to become the large cosmetic empire known today. Currently, the company has a little more than 2000 established stores all over the world.
The brand knows its clientele in and out. It caters to them by providing high-quality products but without the exorbitant price tag. All of Yves Rocher's products are priced reasonably. The company also proudly boasts the usage of all-natural ingredients in both their skincare and makeup line. 
The best part is Yves Rocher already has a broad clientele base and because of its popularity, promoting its products is relatively easy. You don't have to spend a long time convincing people that this product is good for them. They most likely already know, and this is because of the brand's excellent reputation.
Their earnings per click show that their makeup affiliate programs generate ample revenue through the sheer volume of sales. Their commission rate is about 15%, which is a little above the industry norm. Their cookie time period is around 30 days, which is satisfactory, and their earnings per click are around $44.85.
Website URL: Yves Rocher Affiliate Program
Tracking Cookie: 30 days
Commission Rate: 15%
Elf Cosmetics Affiliate Program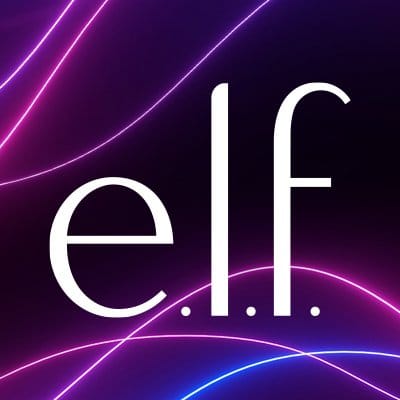 Elf Cosmetics is a household name by now. The company sells unique and professional items at competitive market prices. They have a wide range of beauty and skincare products, cosmetics, and even beauty tools – quite a few of which start from only $1! 
The brand's reputation generates significant traffic towards itself, and as an affiliate marketer, you can take advantage of this fact. Elf cosmetics has numerous partners for their makeup affiliated programs. These include Skimlinks, Rakuten, Viglink, and Flex Offers. 
The commission rates offered by Elf match industry standards as well. The company pays its affiliate marketers a commission of 9% for every item sold through the link that they provide. The commission is deposited either directly or by Wire Transfer in your account. 
What's more, Elf's marketing and management teams are always finding new and innovative ways to help affiliate marketers. One way they do this is by making custom banners and creative texts to help boost sales and thereby commissions. 
Although there are many expensive makeup brands out there, good quality, affordable cosmetic brands have a large market as well. You can easily make the same amount of revenue through your volume of sales as you would by partnering with expensive brands!
Website URL: Elf Cosmetics Affiliate Program
Tracking Cookie: monthly
Commission Rate: 9%
Elizabeth Arden Makeup & Skincare Affiliate Program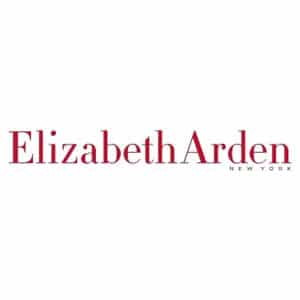 As most of the brands on our list, Elizabeth Arden, needs no introduction either. Elizabeth Arden first opened a salon on Fifth Avenue in New York City more than a century ago in 1910. Since then, the company has slowly paved its way to success and fame. Today, the brand is synonymous with total and complete beauty. 
Elizabeth Arden has a no-compromise policy on quality, something that has catapulted the brand into the spotlight and makes it one of the market leaders today. A little known fact, Elizabeth Arden's real name was, in fact, Florence Nightingale to increase the popularity of her brand. 
You'd think a brand this old and famous would need no promotion whatsoever. However, the company is always on the lookout to tap into new markets. If your platform can help them achieve this, then there is a good sum of money that the brand is willing to pay. 
Elizabeth Arden knows that to stay alive and thriving, the company must adapt to this digital age. Without a strong online presence, the brand will become stagnant, and with no new customers, there will eventually be a loss. Therefore, Elizabeth Arden is particularly keen on promoting their brand through social media. What better way to do this than through makeup affiliate marketers.
The affiliate programs offered by Elizabeth Arden are quite popular with bloggers. After all, with an earning per click of $113.76 in this affiliate program, who wouldn't want to partner with them. Although the commission per sale is 8% with a 30 day cookie period, affiliate marketers do end up making large commissions based on the brand's popularity and extensive client base. 
Website URL: Elizabeth Arden Makeup & Skincare Affiliate Program
Tracking Cookie: 30 days
Commission Rate: 8% 
Avon
Avon is no new name in the fashion industry. They don't have the most prominent online presence, but their social selling is exceptional. Also, Avon's traditional marketing is so good that the brand has become some sort of cultural phenomenon. Just look at Avon's feature in the hit movie Edward Scissorhands. 
After 130 years in the business, Avon is one of the most reputable brands in the industry. This makes their affiliate program pretty appealing – you won't have to talk up the brand too much because it's so well known. 
Avon's affiliate program offers a commission rate of $2 to $20 per sale, and your estimated earnings per click are $34.50. Their cookie duration lasts for up to 45 days, which is also pretty impressive. 
The only downside to their makeup affiliate program is that there's a bit of competition to get into the program. But, once you get in, earning money shouldn't be a problem! Avon is a well-known brand that's trusted among many. Selling their products, and thus making a commission, should be an easy task.
Website URL: Avon Affiliate Program
Tracking Cookie: 45 days
Commission Rate: $2 – $20
Alpyn Beauty Affiliate Program
In case you don't know about Alpyn Beauty, they're a cosmetic and skincare brand that sells environmentally-friendly and sustainable luxury alpine products. This brand's products come from the mountains of Jackson Hole, Wyoming, and are 100% natural. 
This makes Alpyn Beauty's products marketable to a specific niche, and niche products always do well. Niche markets for environmentally friendly makeup products are also growing incredibly fast, making this affiliate program very lucrative. 
However, do note that Alpyn Beauty's products are considered a luxury good and come at approximately $60 a jar. This may limit the number of people you can market these products too, but to solve this problem, customers can choose to pay in 4 interest-free installments. 
Alpyn Beauty's makeup affiliate program has an impressive commission rate of 25% per sale, and your estimated earnings per click will be $110. Their cookie duration is also 90 days. There's no denying that these numbers are insanely impressive, making this an excellent affiliate program.
Website URL: Alpyn Beauty Affiliate Program
Tracking Cookie: 90 days
Commission Rate: 25%
Want to know which affiliate marketing method works best for you? Answer the short quiz below:
Conclusion
The makeup industry is one of the oldest and most well-established industries around. In fact, the industry now has a well-established male clientele as well.
Affiliate marketers can easily take advantage of the numerous makeup affiliate programs available to earn a steady income. 
Most of these brands need no introduction, and you can easily profit from their popularity. At the same time, others have entered the market with the potential to grow large.
If you have a platform that is makeup and beauty related, then joining the affiliate programs of the brands on my list will benefit you immensely! 
Learn affiliate marketing secrets. Click here to get started.